How to Explore Sri Lanka's Off the Beaten Tracks
The perfect balance of discovery and downtime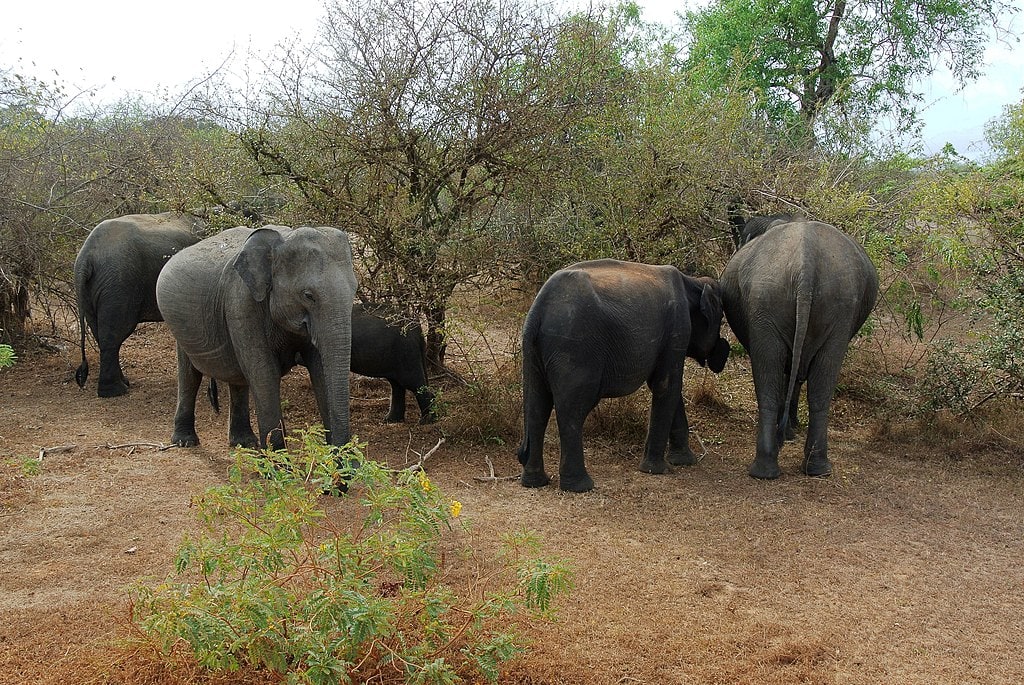 Image via wiki media commons
Wondering where to spend your next island gateway? Sri Lanka will be an ideal choice with its exciting mix of mesmeric beaches, wildlife and cultural sights. It offers an interesting variety of landscapes and activities that are a joy to discover. Remember these tips so that you will not have any difficulty finding your way around.
Sri Lankan wildlife
Your safari tours in Sri Lanka will be incomplete if you fail to spot a Sri Lankan leopard. Also, not every wildlife tour will bring you luck to spot these majestic creatures. Generally, they are solitary creatures but, female leopards tend to roam with their young until they are grown up to hunt by themselves. Leopard watching is an exciting activity adored by many tourists who visit Sri Lanka for a holiday. The Yala National Park consists of the highest density of leopards and it is the best place to enjoy a glimpse of these wonderful spotted wild creatures. It is recommended to organize your safari tour with a tour operator to get the best out of your safari tour. All photography enthusiasts can spend more time in exotic locations and off-road vehicles. The best time to spot leopards in their natural habitat is early in the morning and at the coming of dusk.
Explore the picturesque hill country
Without any doubt, Sri Lanka's hill country is the most stunning, mist-wrapped land featuring spellbinding views of lush tea plantations, cascading waterfalls and scenic mountains. This is a region where you can walk into the end of the world! Also known as the 'little England', Nuwara Eliya is a must-visit city showcasing some of the finest golf courses in Asia, breath-taking surroundings and exciting activities like course trekking, horse riding, camping, and fishing. Make your journey hassle-free by planning your journey with a Sri Lanka car hire service the likes of Malkey Rent a Car, to get the best out of your journey.
A train ride to Kandy or Haputale
The train ride between Kandy and Ella is popular as one of the world's top ten scenic train rides! This route will take you through vast and never-ending tea plantations in the country. The journey will take around four hours. Another option to consider will be to stop a day or two in the small town of Haputale without going all the way to Kandy. You will find plenty of things to do and amazing places to visit such as Lipton Seat.
Go on a safari ride
Despite its appealing biological endemism, Sri Lanka is one of the world's top five biodiversity hotspots. Sri Lanka is home to one of the three types of Asian elephants. Due to its largest concentration of elephants, leisure travellers from all around the world spare time to go on an elephant watching safari to Yala. Your safari tour will be incomplete if you fail to spot a Sri Lankan leopard. In addition, Horton plains, its adjoining Peak Wilderness and surrounding forests speak volumes of Sri Lanka's most important catchment area. The plains serve as natural habitats for diverse endemic wild animals of both wet and montage zones. Its flora has a high level of endemism. You will not regret making a visit here!
"Sandy Village"
If you come to Weligama and don't go surfing, then you've done a huge mistake. The waves are perfect for beginners. It is a popular surfing hangout with many beach bars and hotels featuring some of the best things to do in Matara. There are plenty of interesting chronicles about 'Mahavalukagama' meaning big sandy city. This wonderful port city has historical records of many ships that used to be anchored from time immemorial. For those visiting this beach town from Colombo can witness an impressive island with blue turquoise water surrounding it. Also, you can witness one of the most interesting traditional fishing methods prevailed and still prevailing in Sri Lanka known as 'stilt fishing'. It's worth spending some time to observe how those fishermen sit on their stilt motionless carrying a rod in their hand to catch a fish. Don't forget to experiment with your windsurfing skills when you are in this sleepy beach town as the waves here are splendid for both novice and expert alike. Go on a boat trip to experience the best of Weligama Bay or if you are looking for something adventurous, you can hire a boat to go on deep-sea fishing.