Geopark Shifen Tour – Keelung City, Taiwan
January 25, 2020 – Commence our Geopark and Shifen Tour at Keelung City, Taiwan. This tour is arranged and prepared through a Filipina OFW.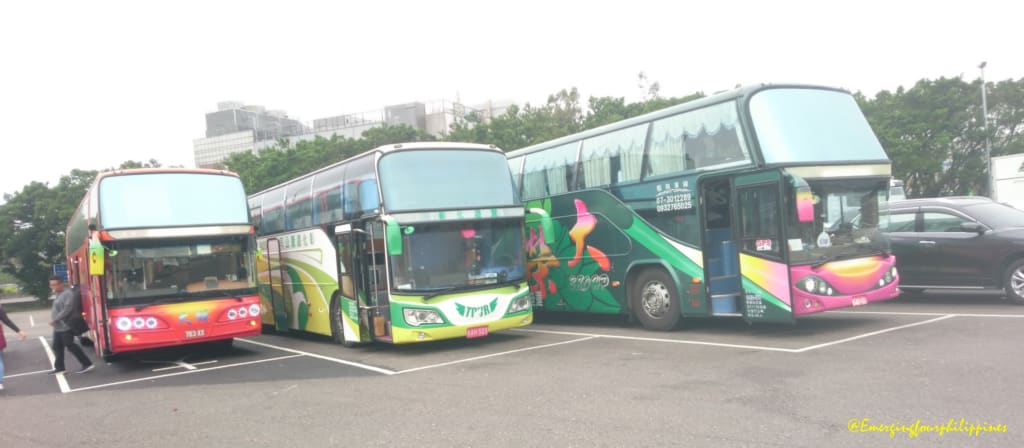 We were picked up by way of our transport at the meeting point in Nanzih Export Processing Zone at No. 598, Jiachang Road, Nanzih District, Kaohsiung City, Taiwan.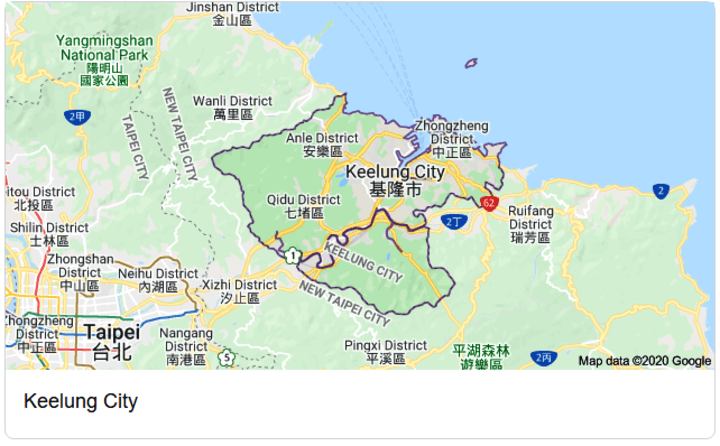 There were two buses of transport during our visit. The bus left at exactly 5:30 am. I was very captivated and glad to realize that the entirety of the members is for the most part Filipino; you can feel the energetic sentiments realizing simply like you are at home. The bus is large, cushty, and convenient. It is a well-equipped transport and you can sing on the bus with its five-screen monitors. From Kaohsiung City to Keelung City went on for right around 6 hours. We made stop-overs for us to stretch and do our component in the restroom.
Our agenda are the accompanying: Yehliu Geopark, Shifen Old Street, and Shifen Waterfall, yet we got the opportunity to have our facet excursion at National Chiang Kai-shek Memorial Hall which is located in Taipei City, Taiwan.
National Chiang Kai-shek Memorial Hall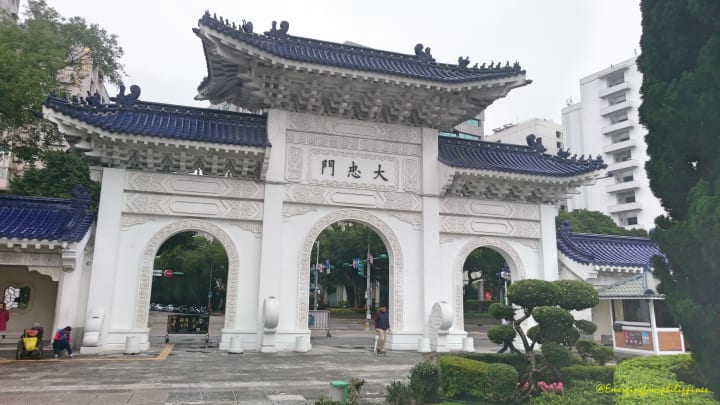 We arrived at 9:30 am at the National Chiang Kai-shek Memorial Hall (Taipei City, Taiwan) and leave at exactly 10:30 am. I was actually amazed realizing that most of the vacationers here are Filipinos.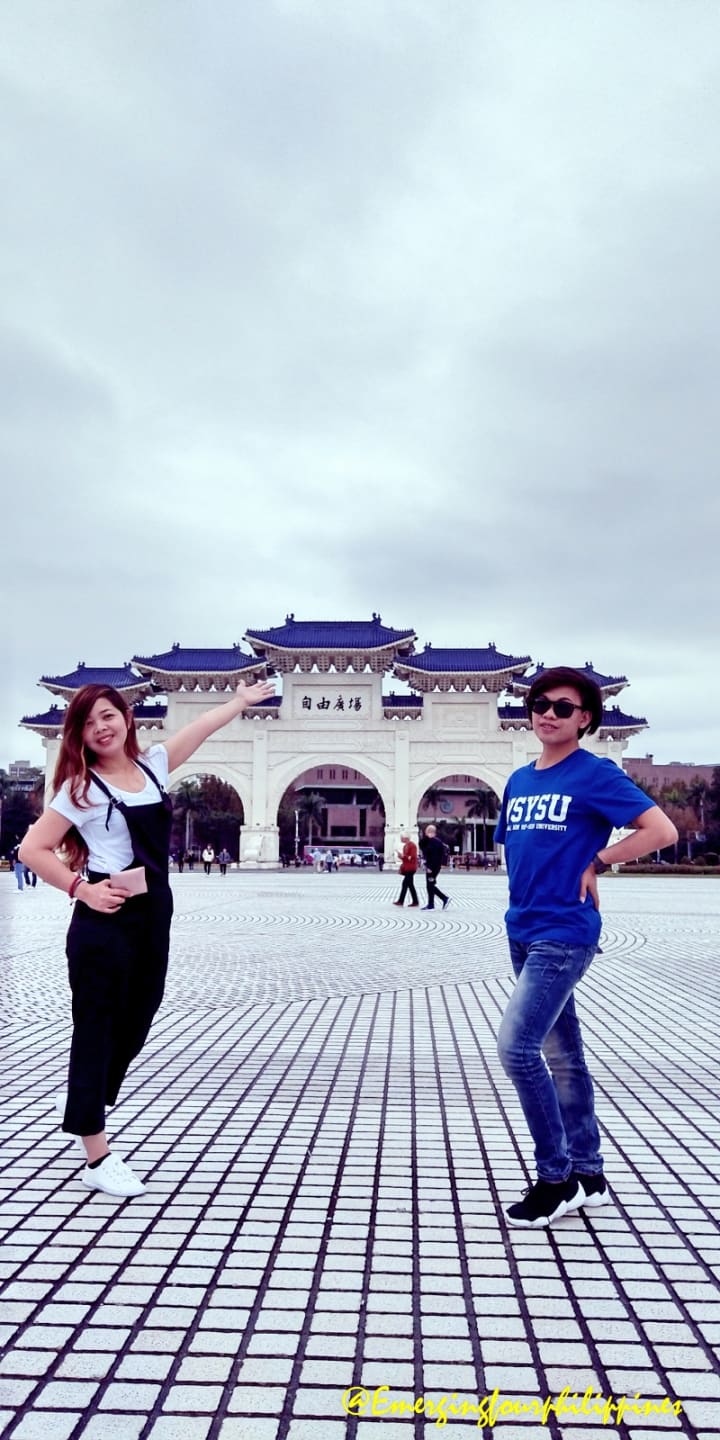 If you are a first time tourist in Chiang Kai-Shek Memorial Hall you'll possibly say: "Goodness. You will adore the spacious and elegant region, linger in this place of artwork and culture, respect the splendor of the structure and gardens, experience the delight of developing and learning. Chiang Kai-Shek Memorial Hall is, in reality, suitable for diverse cultural activities, including lectures, concerts, movies, DIY art classes, and so on.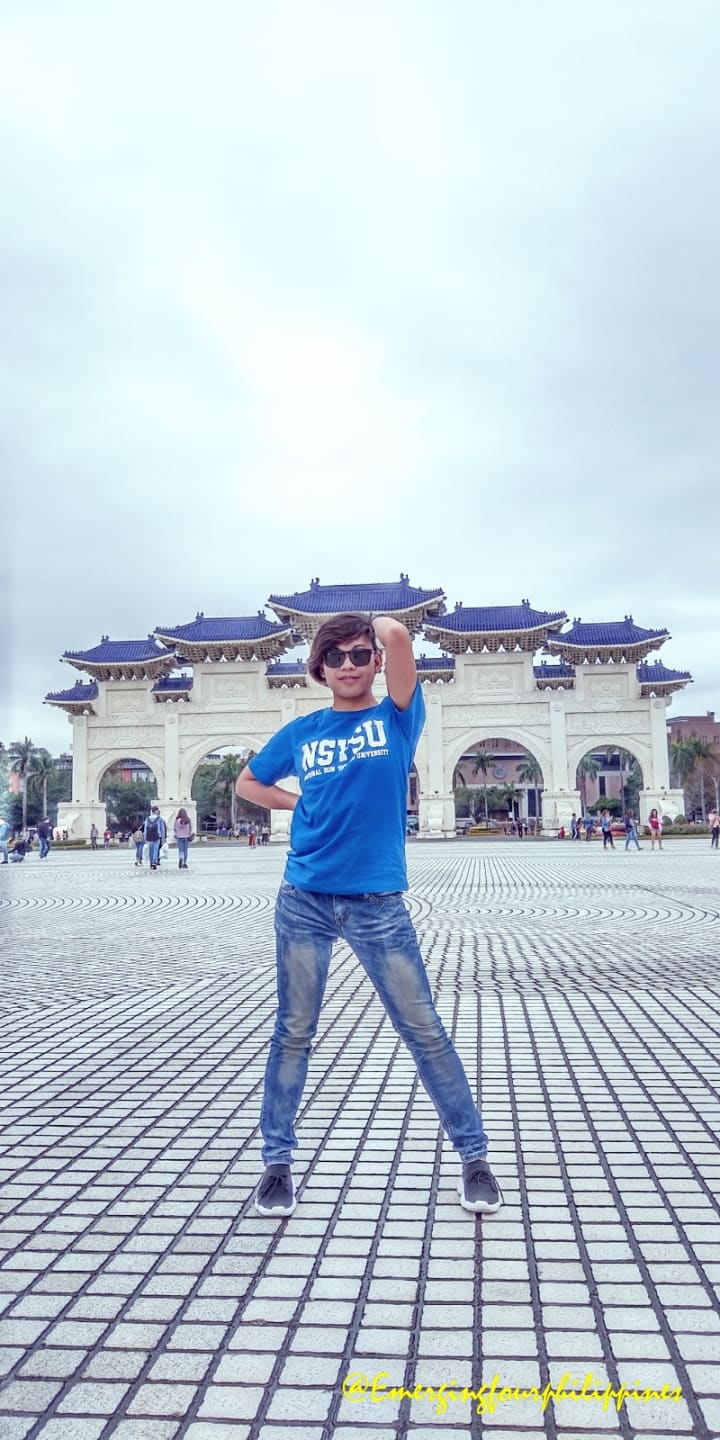 Yehliu Geopark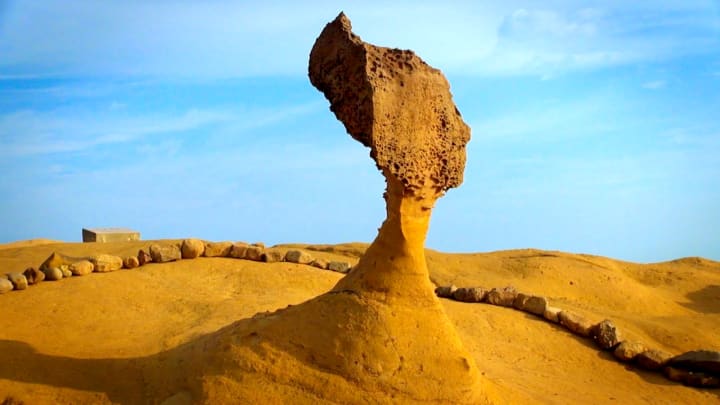 At the point when we landed in the spot (11:30 am to 1:30 pm), it is pretty drizzly; we search for a store to purchase an umbrella. Fortunately, there is an elderly person selling umbrella for一百yībǎi (100).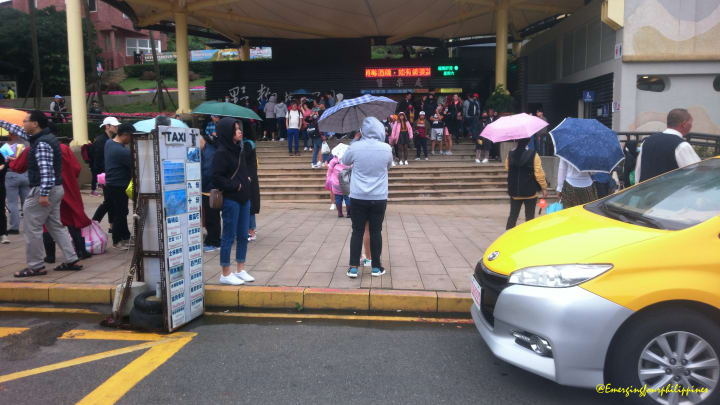 Before arriving at the sedimentary rocks formation of Yehliu Geopark you have to pay 80 NT for your ticket. You have to stroll for around five minutes to arrive at the formation of ocean inlets. You will be astonished by the region, the climate is amazing, the spot is perfect. There are numerous spots where you can take pictures before arriving at the ocean sound. I am nay overpowered to see Honeycombed Rock, Honeycomb Weathering, Mushroom Rock, Japanese Geisha, and the Queen's Head. Queen's Head, one of the most well-known scenes in Yehliu, seems like the side essence of Queen Elizabeth.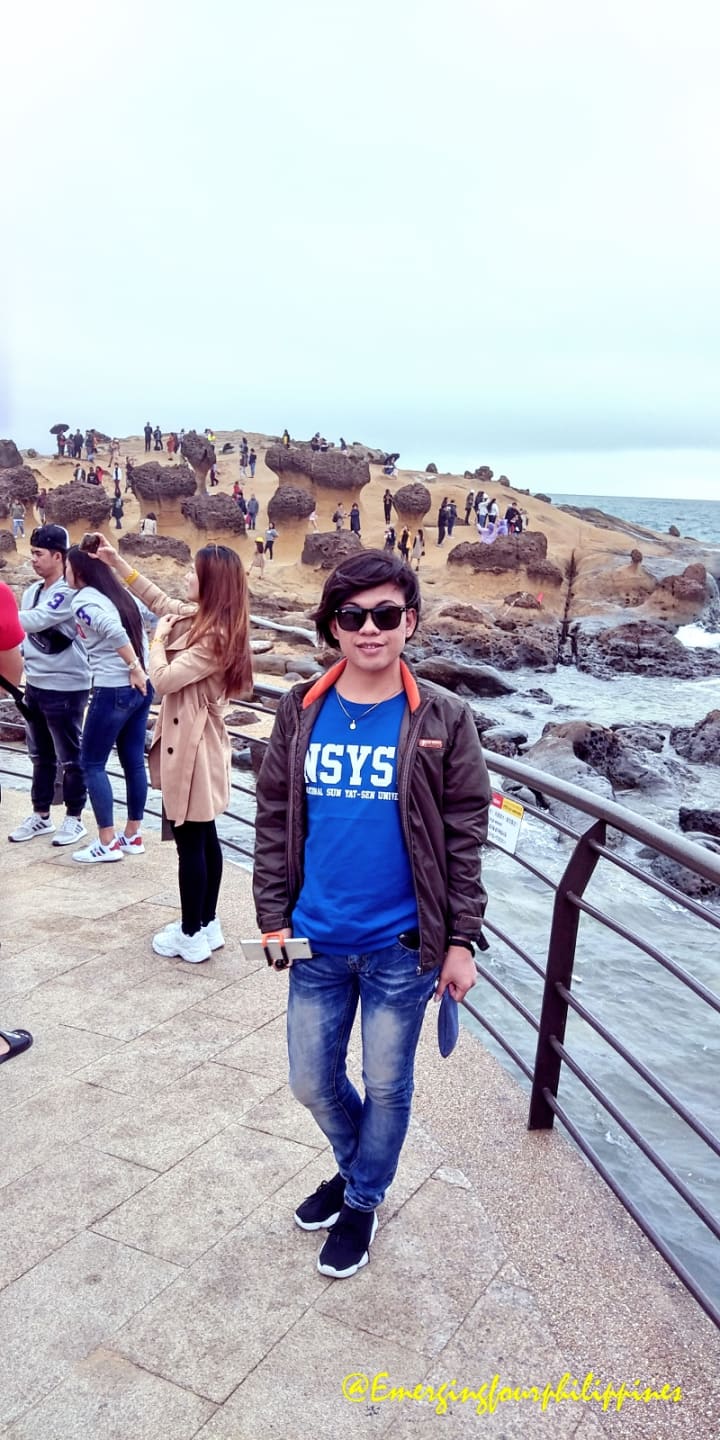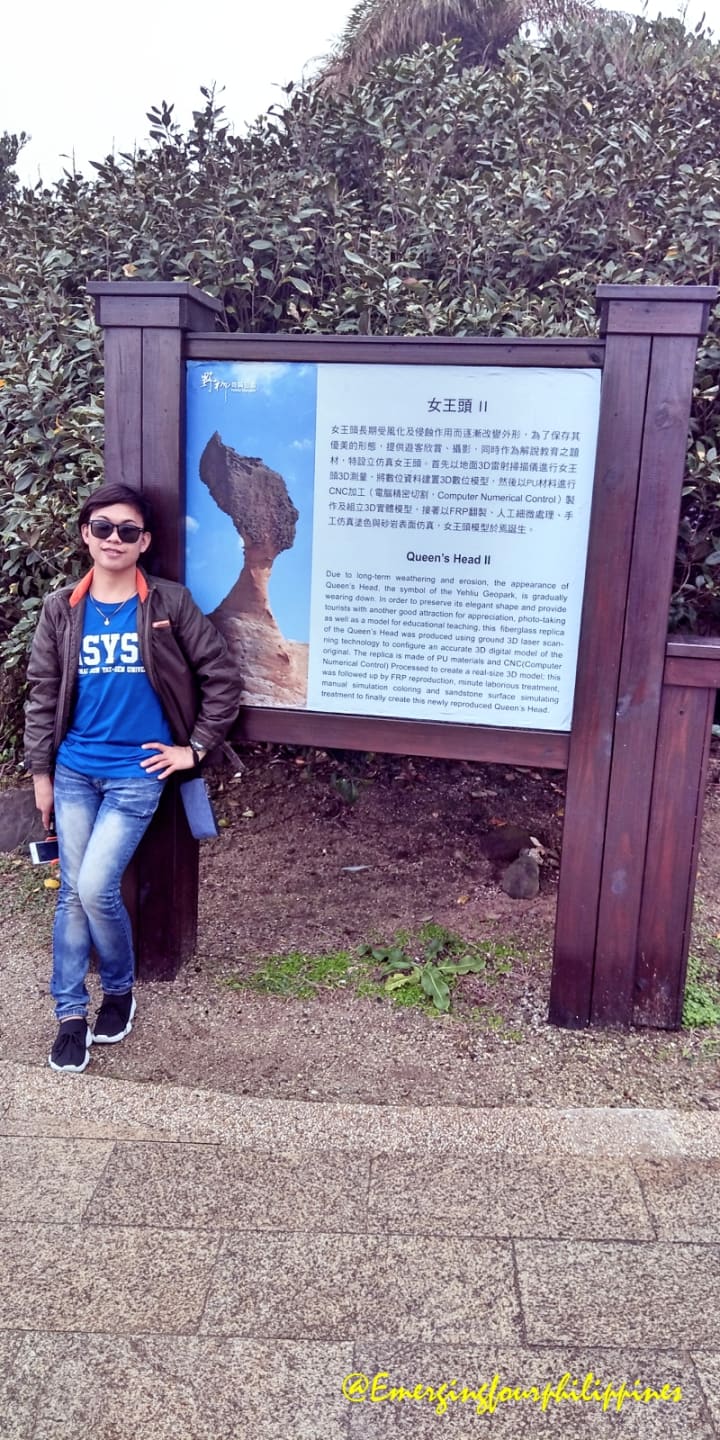 After an astounding visit inside the amazing rock formation, you can nourish yourself with such a large number of sorts of food sources outside the Yehliu Geopark.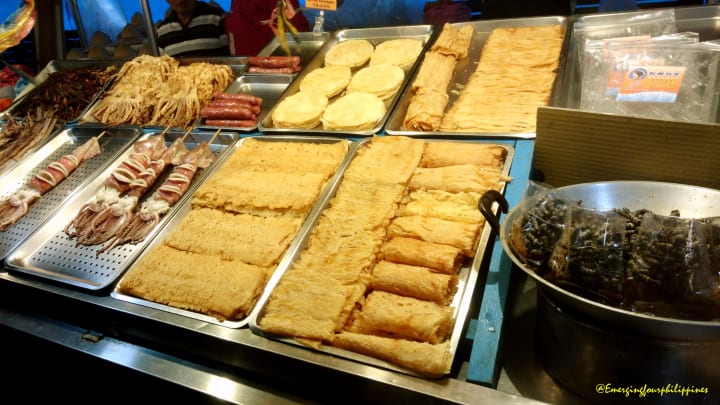 Shifen Old Street Sky Lantern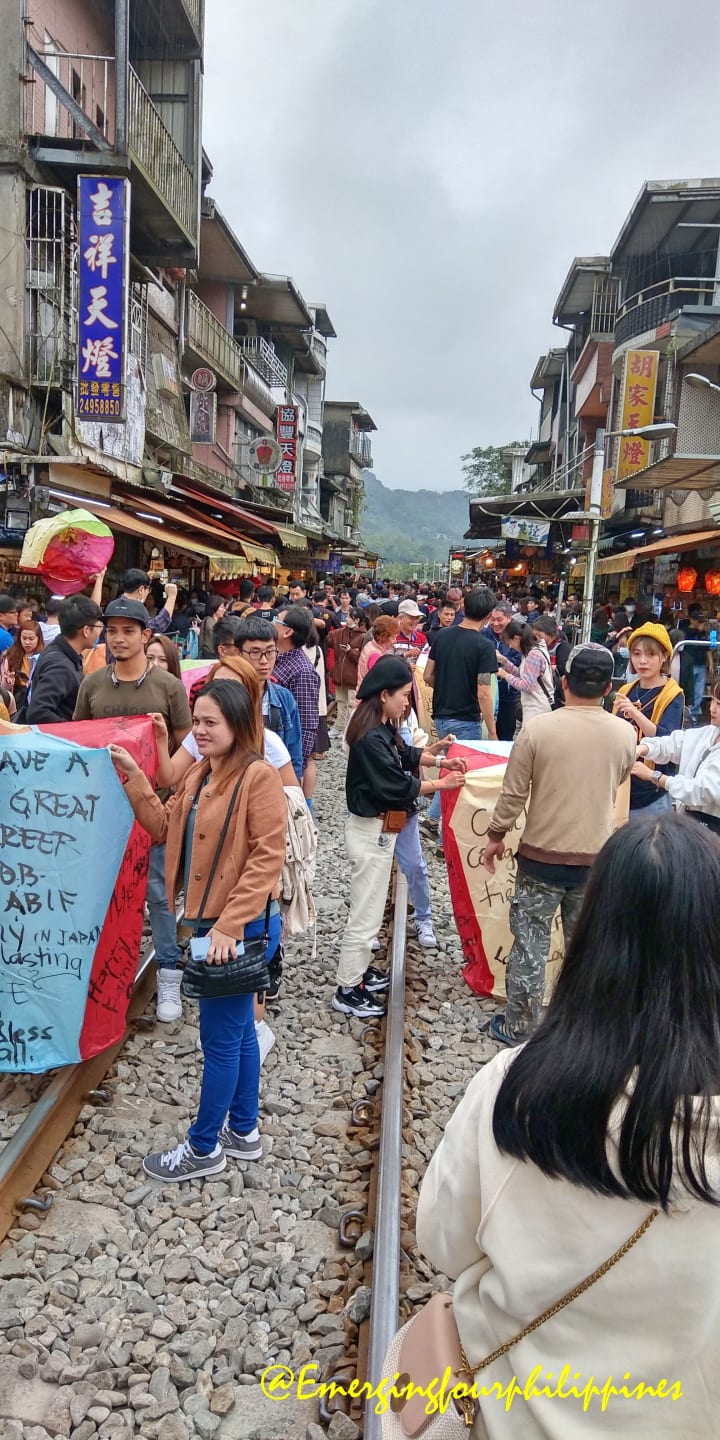 We arrived here at 2:30 pm and leave at 3:45 pm. From the start, I sincerely taught myself, why we need to fly a lantern? The lantern flew in the sky and when it consumes it will fall. I am interested in the tire wire alongside the light, what might be the impact of these hundreds or thousands of tire wires in nature?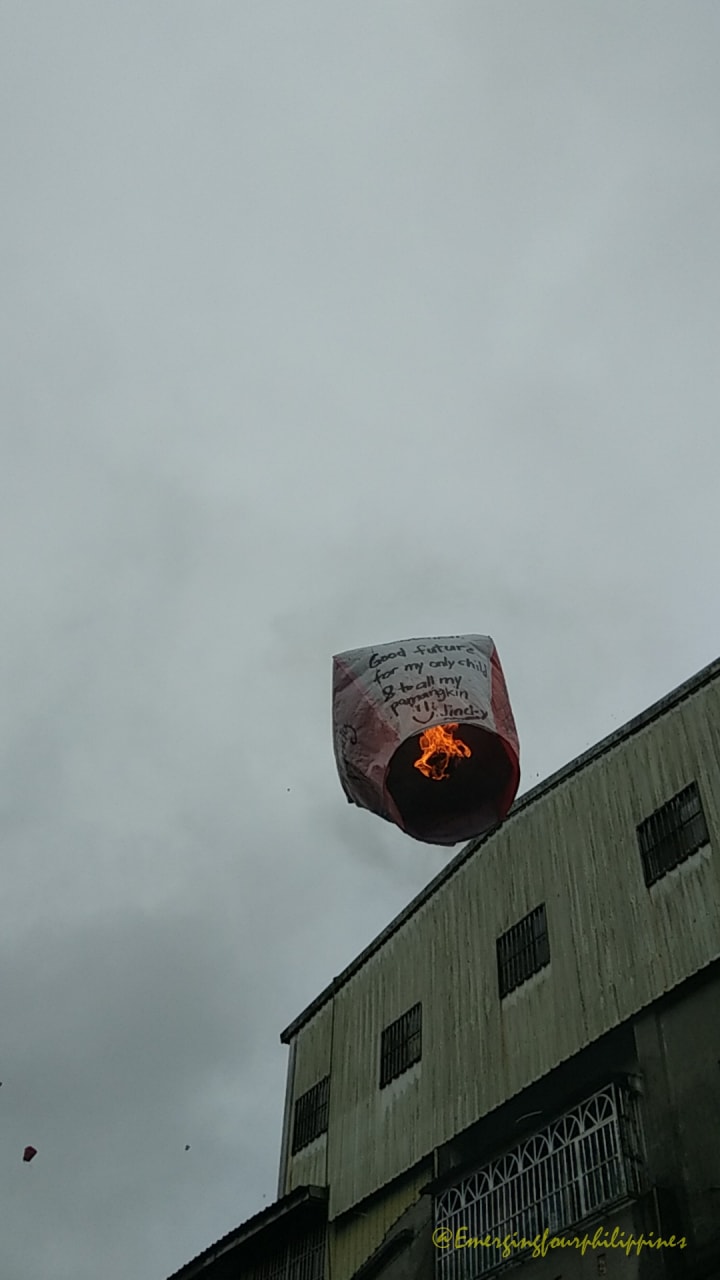 In any case, precisely delightful, shining lanterns skimming up into the dull sky you can at present discharge a skylight, alongside your deepest desires, into the sky! We pick out the subsequent color; Red – Health, White – Future, Purple – Exam, and Pink – Happy.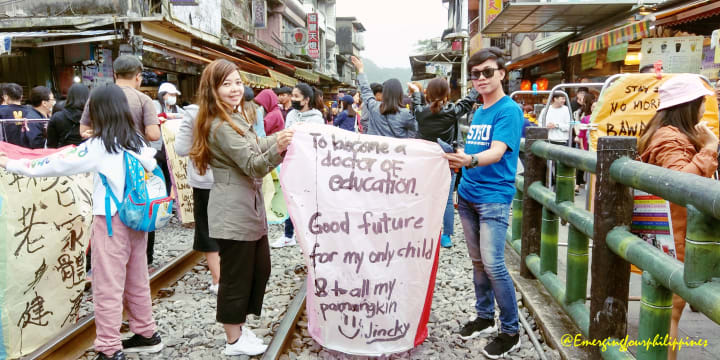 Sky lanterns are discharged as an approach to make wishes, as I'm certain we as a whole have expectations and dreams that we'd love to have worked out! Sky lantern stores on either side. Pick anybody and they will set you up with a light that you can compose your desires on. Each side of the light has an alternate shading, and they state you should compose wants for various features of your life on explicit hues (for example, purple is for exam related fortune), but certainly, write what you want, in which you want! Once you have transferred your wishes onto the lantern, you can deliver it to the tracks to set it free! and wish your needs and desires come true!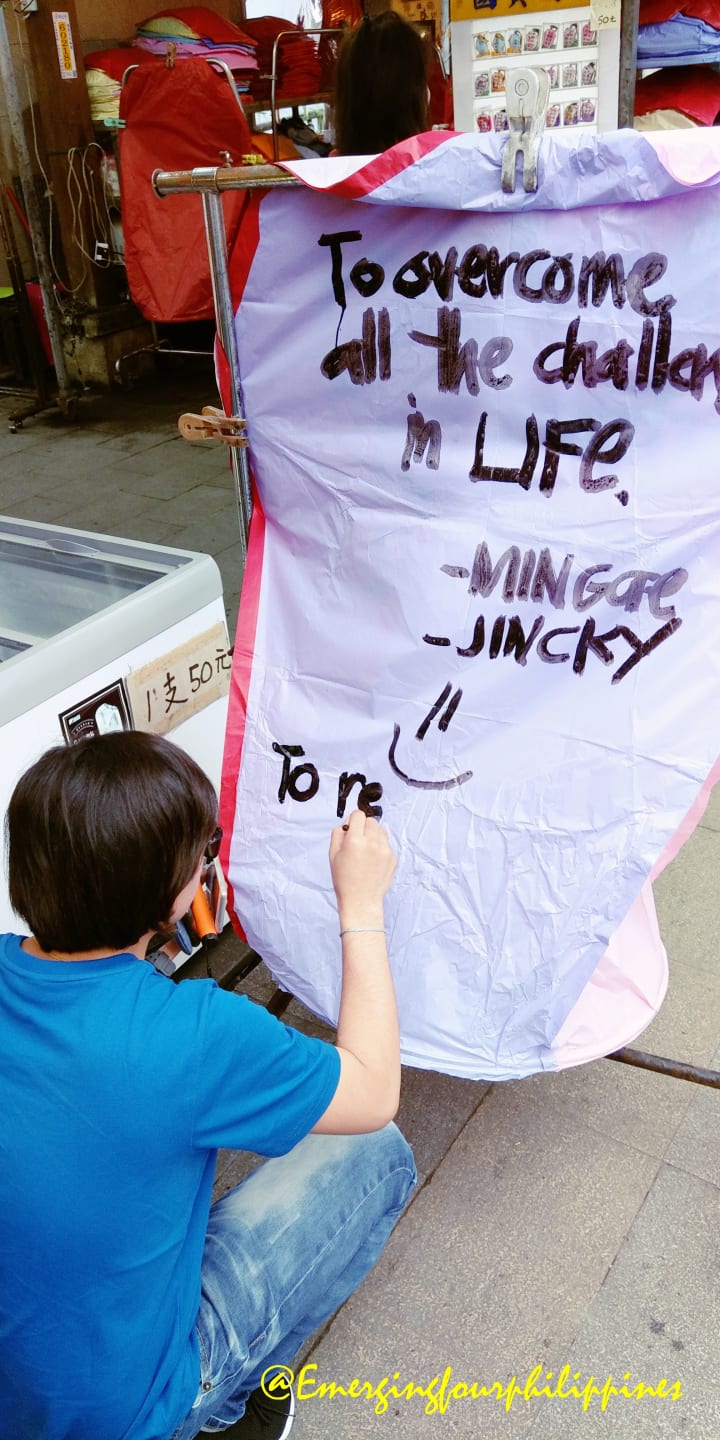 Shifen Waterfall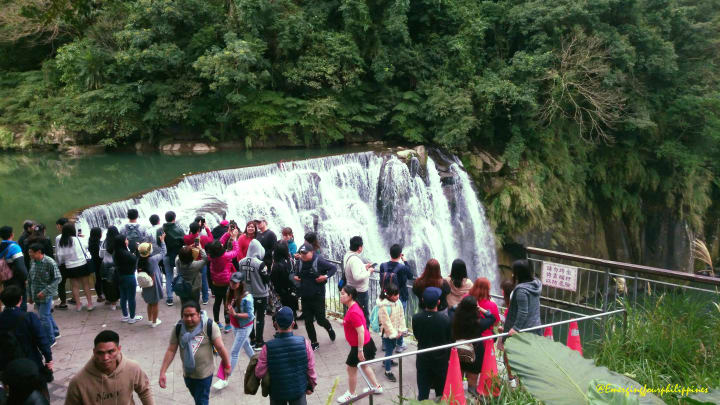 At 40 meters wide, the Shifen Waterfall is the largest cascade in Taiwan. We reached the place at 4:00 pm and leave at 5:30 pm. Shifen Waterfall resembles Niagara Falls with overwhelming perspectives. Shifen is open through train from Taipei by hopping on the train at Taipei Main Station to find a workable pace, at that point moving to the Pingxi Line to find a workable pace. In any case, on the off chance that you are hoping to go on a day excursion to visit two or three the well-known visitor areas in the Ruifang locale, for example, Jiufen, Houtong, and Jingtong alongside Shifen, I would suggest employing a driver for the afternoon with the goal that you are less surged attempting to get starting with one goal then onto the next.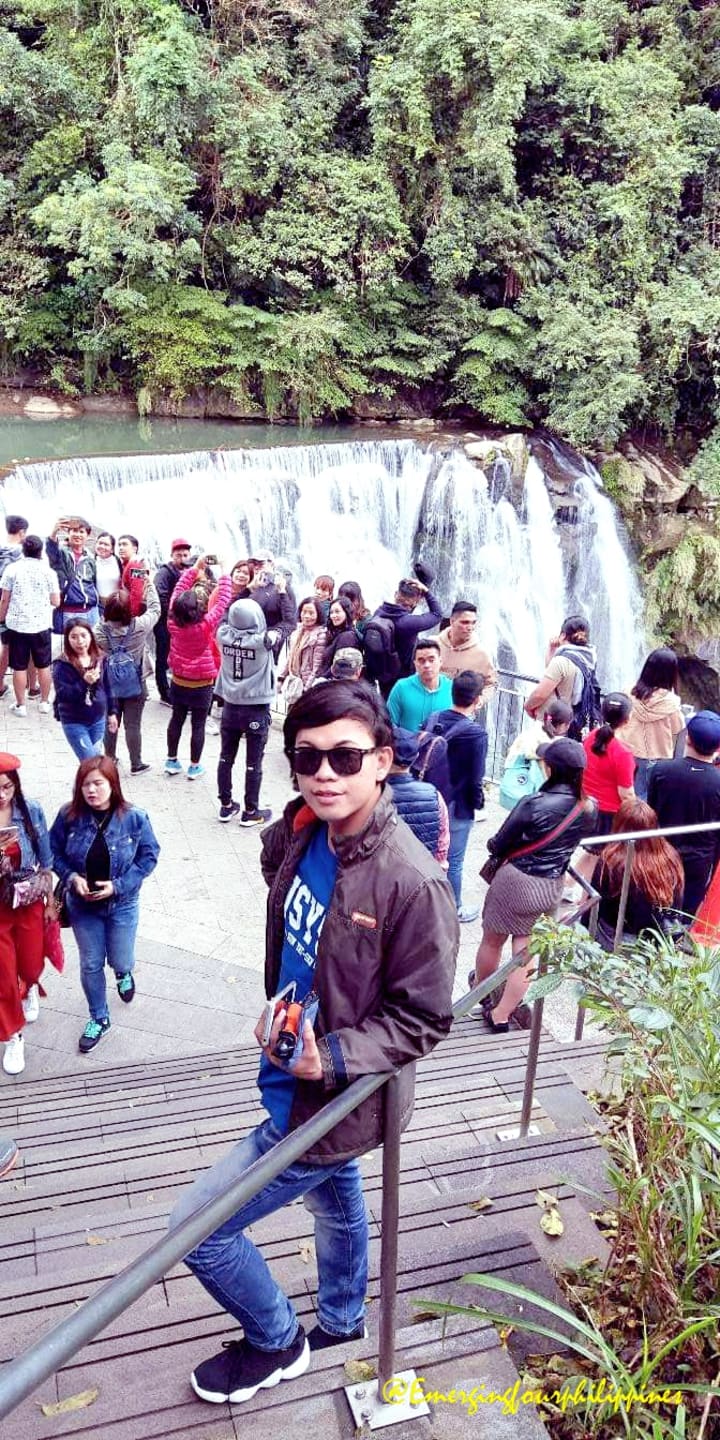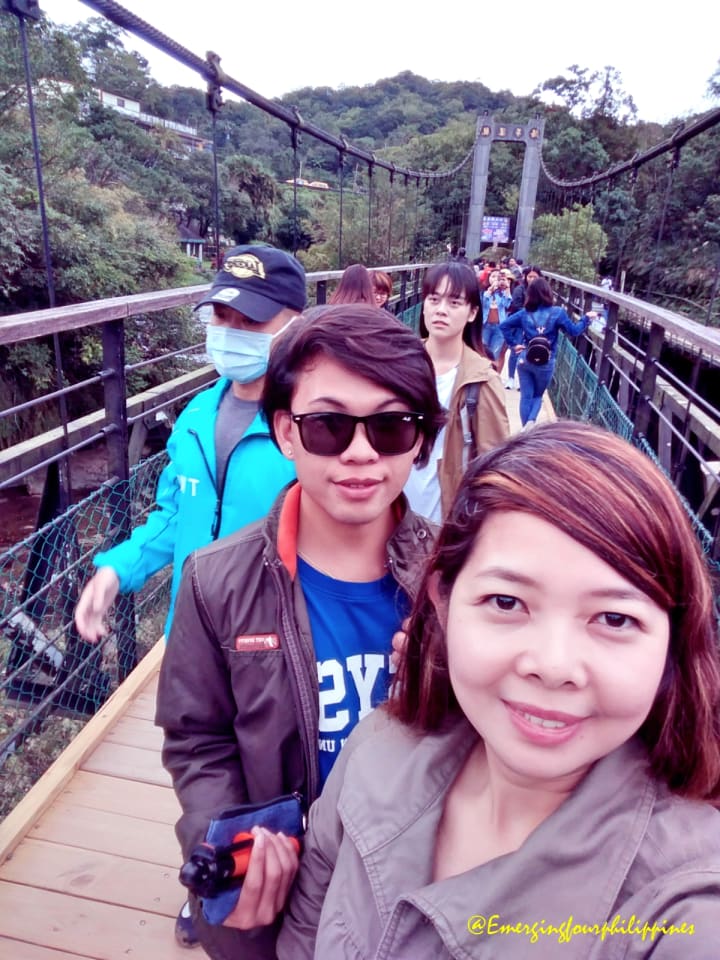 We end our tour at 5:30 pm and we quickly leave the spot going to Kaohsiung City, Taiwan and we safely arrived at 10:47 pm in Nanzih Export Processing Zone (R19 KMRT).
Read about our travel experiences here!
That being said, let's take a look at some of the videos.
1. Geopark and Shifen Tour (1-day Tour to Keelung City, Taiwan from Kaohsiung City, Taiwan)
2. National Chiang Kai-shek Memorial Hall
3. Yehliu Geopark
4. Shifen Old Street Sky Lantern
5. Shifen Waterfall