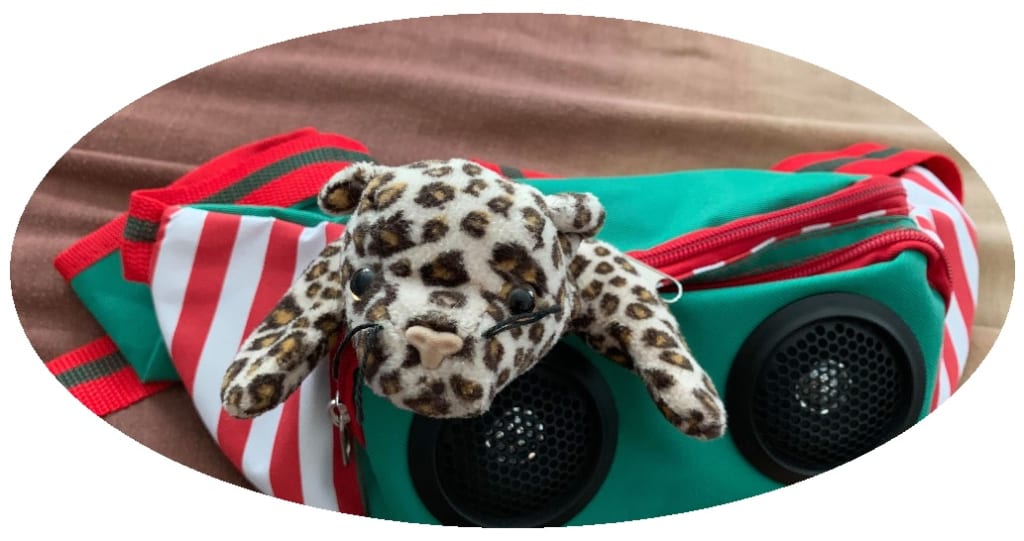 Freckles Abroad Logo
I know I said I'd keep this blog updated more often the last time I wrote, but obviously I failed. It's been quite a while since I informed you of my goings-on!
Other than working on my MA Dissertation, work-related assignments, and sewing projects, I've visited more of England, among other activities. I've even enjoyed a few online events, such as the "Wit and Wisdom" discussion through the Stratham Historical Society back home, which was fun and weird, since I'm across the ocean. The British equivalent of my home town is spelled Streatham, by the way. The new University (student-run) literary magazine, Roey Writes On, published one of my poems in their "Intro" issue and then I read it on an online "open mic" they hosted, so that was pretty cool!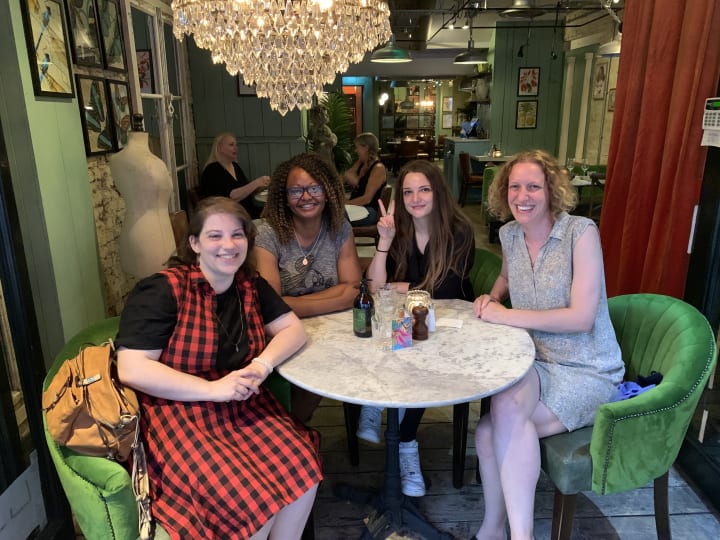 I've spent a lot of time with friends in the past few months, going for dinner, drinks, and bowling – or studying simultaneously in the Library. Once, my Brazilian friend Isis (also a UoR MA student) and I took a long bus ride to Morden to check out a karaoke spot (which no longer existed). We ended up getting gelato and taking a walk through the gorgeous park there and getting dinner nearby before taking the bus back to campus. I also started an exciting marketing internship that's leading to job prospects.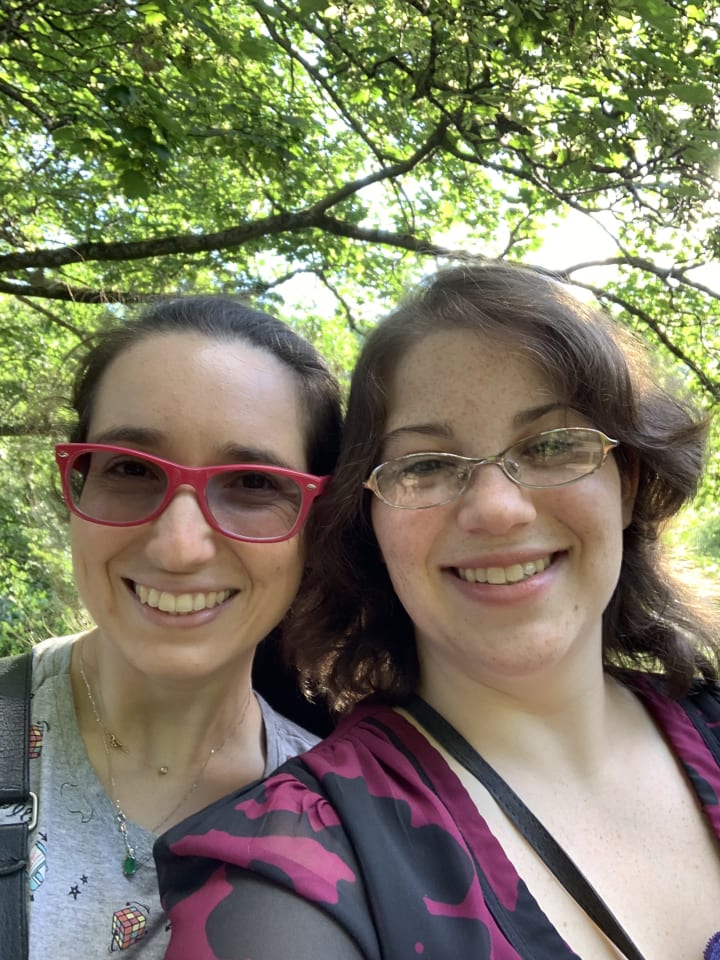 I revisited 221B Baker Street (The Sherlock Holmes Museum) to show it to my friend Ben, but it was less interactive than it was in 2015 (probably due to COVID restrictions). We also tried to see the Tate Modern, but tickets were sold out (and the website is NOT user-friendly – when tickets are sold out, it just doesn't give you an option to book them, rather than explaining that they're sold out). Instead we ate food from a nearby Leon Foods and discussed the architecture of the building – which is odd, as expected, but even more strange in its coloration (somewhat of a 70's brown paisley, as you might see on a carpet of that decade).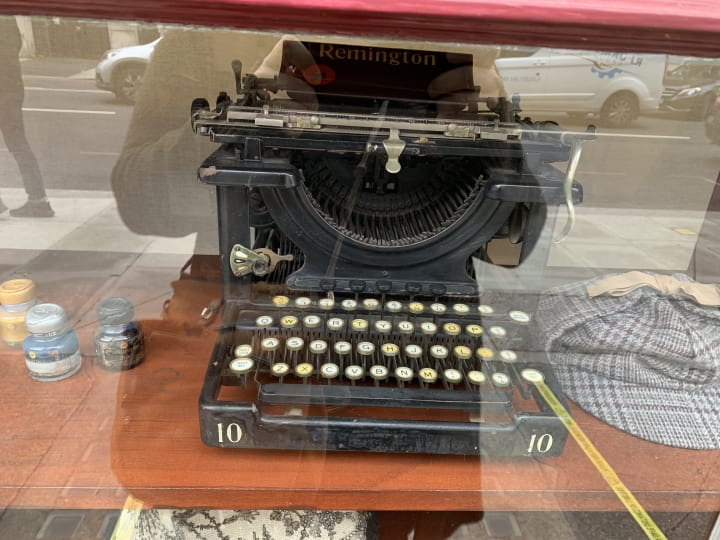 A friend and I spent a weekend exploring Chelmsford and Malden, two towns in Essex. Malden is by the ocean and has a fantastic Heritage Society site in part of an old churchyard (gorgeous stone building surrounded by a green park space). We walked down past the marina to a gorgeous pier that ran along the water and past a sandy spot where children were playing, another large playground, and a variety of shacks selling various types of food. It seemed a little similar to Hampton Beach (with fewer stores on the boardwalk itself), but there was also a permanent carnival up the hill from the beach, which we didn't get a chance to explore. It was gray weather when we walked around Chelmsford, but we looked around the library and a Foyles and a variety of other outlet-style stores on a cobblestone and tiled outdoors-market-style street. There was a small park, but the flowers there were full of bright colors which were lovely to see.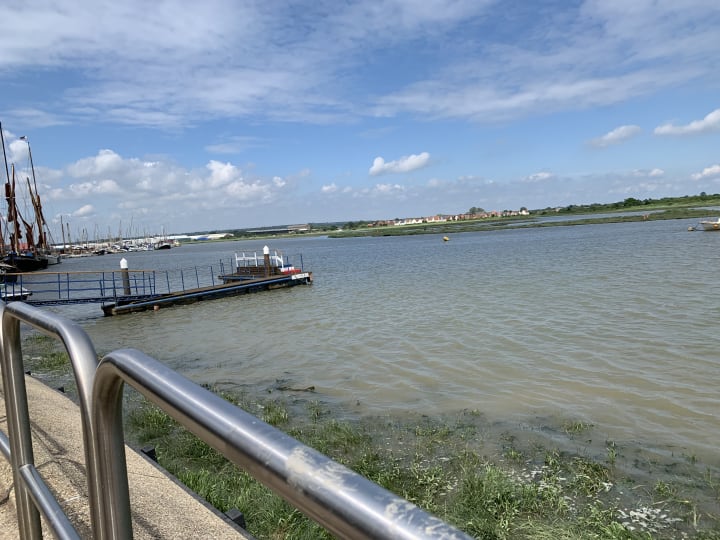 I got to see a little bit of Highgate, an area of London, when I met Ben there for dinner at The Boogaloo – a charming pub with a radio station out back! Definitely something I'll revisit (especially because we didn't get a chance to actually check out the radio station).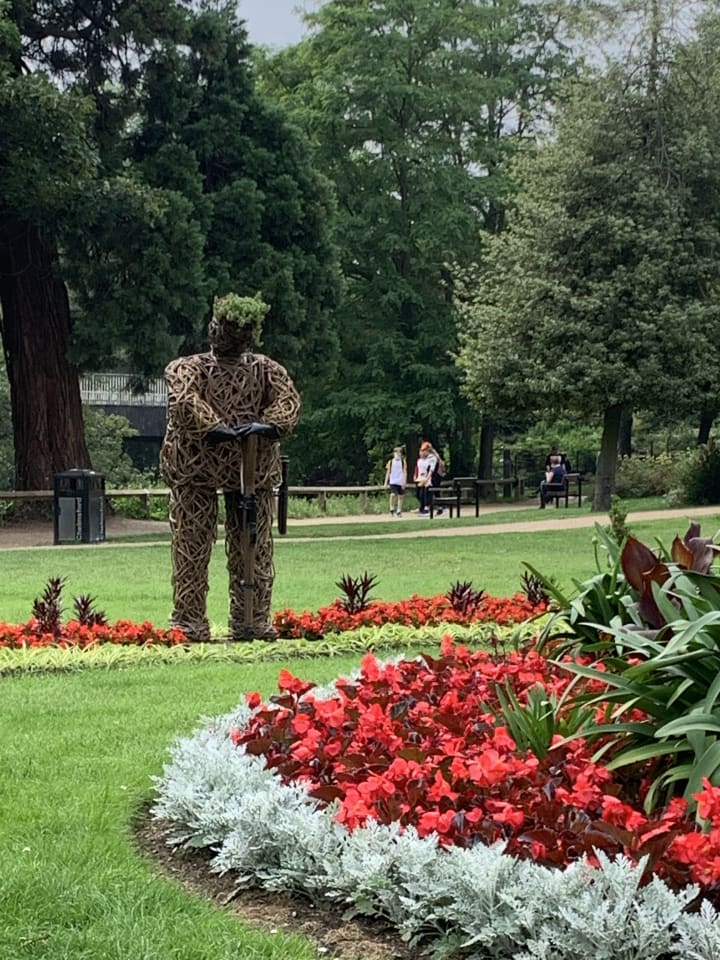 There is a giant mall, the brand of which is Westfield, almost directly outside the Stratford Station. It was interesting to explore the variety of stores there, too – some of which I could find back in the states, and some I'd never heard of before. I didn't go there (or haven't yet), but there was a bowling alley and a cinema inside the mall. There were also several full-sized restaurants, bookstores with several floors, a car show room, and so much more! Thinking about the Fox Run Mall in New Hampshire, I was stunned by the enormity of this place. The "carts" that serve as an island there are tiny in retrospect. One of the "carts" at the Westfield was a flower shop and for a moment I thought it was an actual island! They even had a piano on one floor. It was like a palace with Art-Deco lighting and filled with stores. I'm not usually a huge fan of malls, but this was like its own little world. I'm going back there this coming Friday for bowling with a group of friends! (The first time I went bowling here was closer to central London with a smaller group).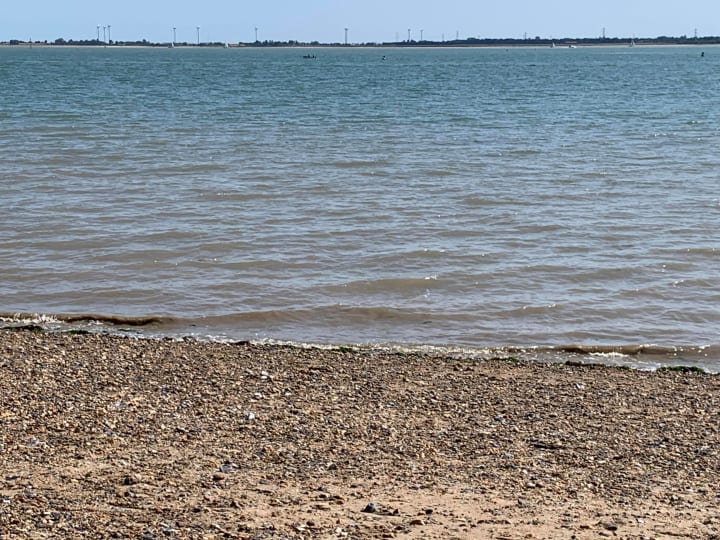 Mersea was a lovely small town with a long stretch of beach. It was a little more shell-and-pebbled than I expected at seeing it from a distance, so taking off my shoes and walking down to wade my feet in the water didn't last long. The library was tiny, but considerably well-stocked and the staff were incredibly friendly. I got to see Colchester a little bit on the same day and had dinner at a gorgeous little back-alley pub called The Purple Dog. Colchester is actually pretty large and spread out, so I'll have to revisit it for its own sake (it was the best place to grab a bus to and from Mersea).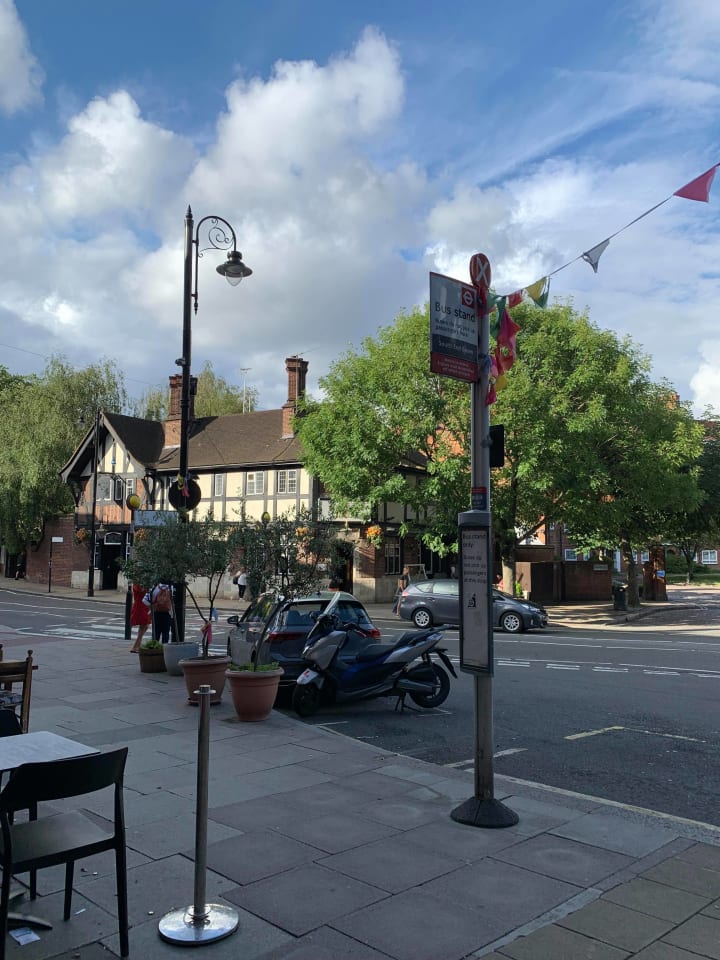 Yesterday late afternoon I went back to Hampstead to check out a local bookshop and walked around the rest of the town. I even came across a few gorgeous churches tucked away in residential areas! I do enjoy the architecture of British housing, even if the houses are packed a little too close for comfort. The gardens are lovely, though. I'm also enjoying the second wave of lilacs that I'm seeing everywhere.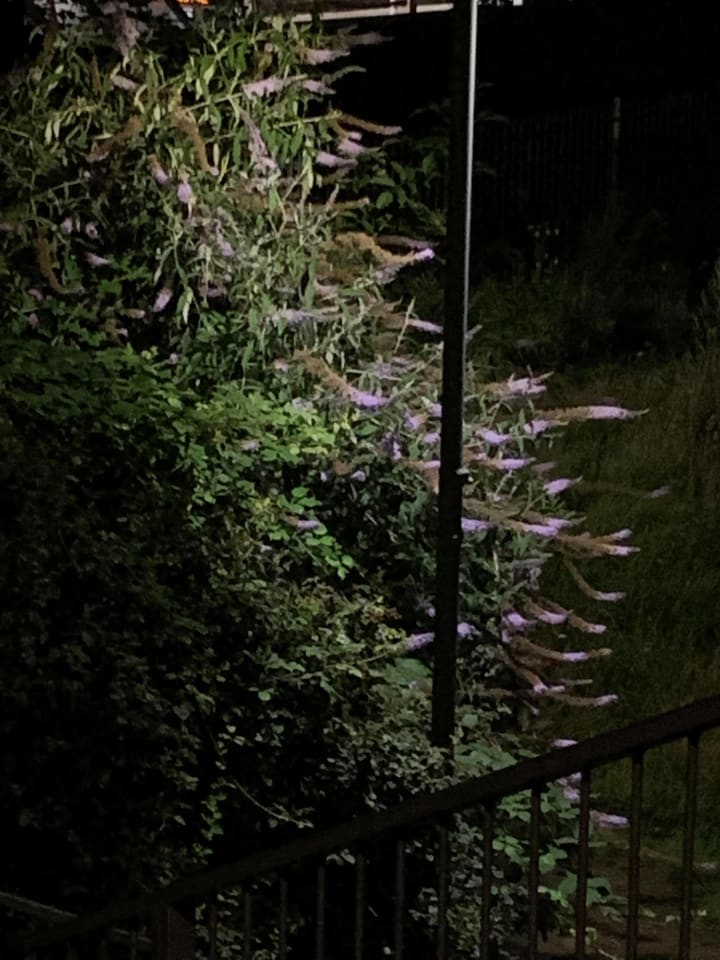 In the middle of August I'll be taking a trip to Scotland, so my next post here will probably be after that because I'll have so much to share. À bien tôt!
female travel
About the author
I love to write and share my opinions and life experiences. Hope you find my insights amusing and useful!
Reader insights
Be the first to share your insights about this piece.
Add your insights