Freckles Abroad
Location, Location, Location!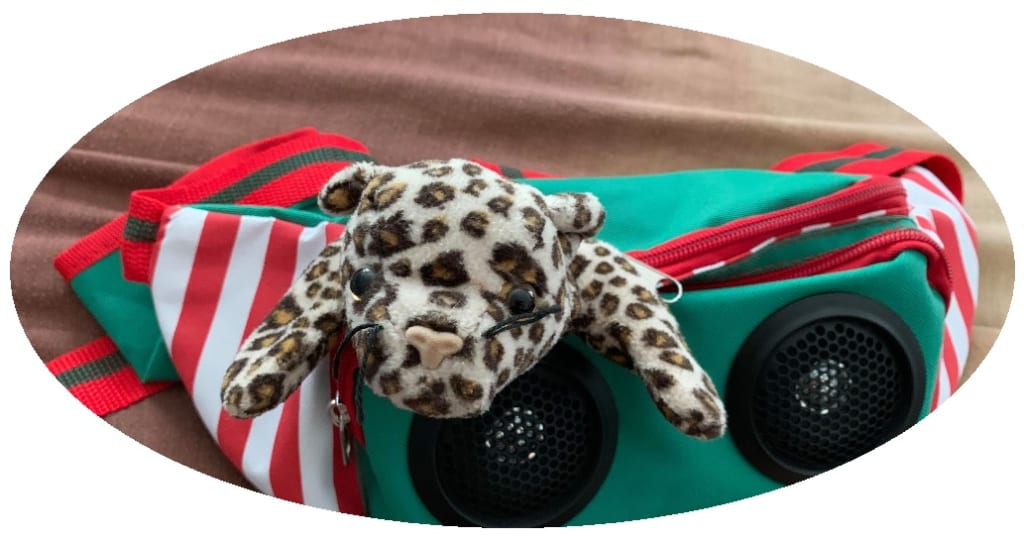 Freckles Abroad Logo
The past few weeks have been incredibly active. I've finally gotten to do some real traveling, spending a whole night out of London for the first time since I arrived here! Not to mention setting eyes on the English countryside for the first time.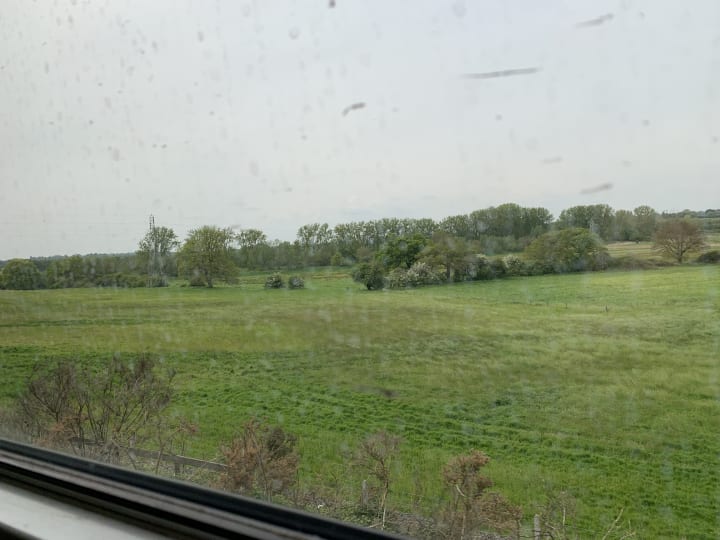 So far, what I've seen of Suffolk has been beautiful. Rolling hills and farm land full of sheep passed drowsily by as I took trains and buses to travel to Beccles and then even further to Southwold and the island of Walberswick. These last two towns had a seaside luxury to them that reminded me of East Hampton, a town on Long Island, New York, which I have often visited through my life because my paternal grandparents lived there up until 2021. The beaches even had the same rock and pebble-filled quality and we needed to take a ferry to cross the four or five meters of water to reach the island from Southwold. The ferry in this case, however, was more like a "River Styx" rowboat-style ferry than the massive car-carrying ships of Long Island Sound. If I'd brought a bathing suit – and the water was less murky – I might have swum across, since it was such a lovely and warm day in England. The ferry was an ideal solution, though, keeping us dry so we could head right uphill to the pub from the dock.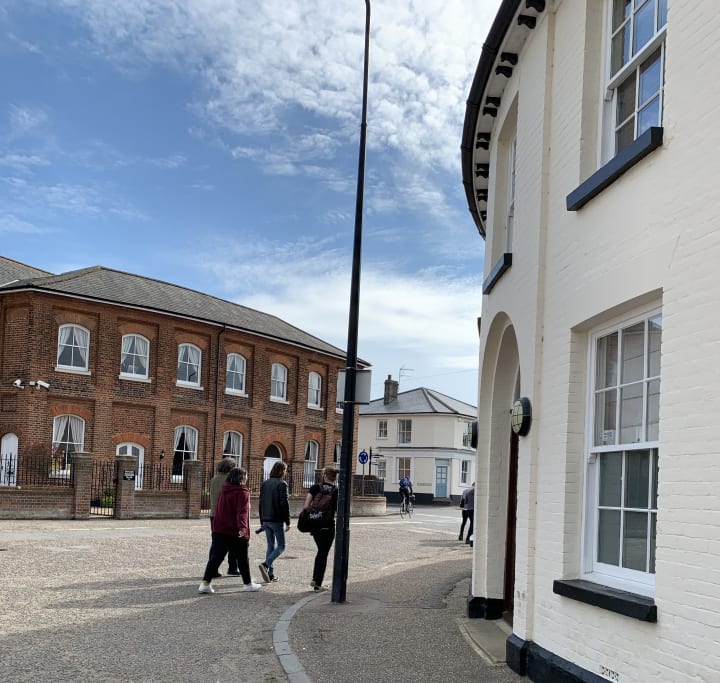 If not for my excellent guide, I may never have thought to visit Beccles, Southwold, or Walberswick, since I'd never heard of any of them before. They're all lovely and I'm so glad I did have the chance to explore them. We even did a mini pub-crawl throughout the afternoon, starting in Walberswick and Southwold, then continuing during our brief visit to Halesworth on the way back to London by way of Ipswich. We didn't actually stop to explore Ipswich, though. It's just where we changed trains to get back to London and Essex (where my friend lives). To get to and from Southwold, we took buses that drove us through small residential suburbs and wide open countryside. What gorgeous views! Perhaps I'm biased by my love of greenery and pastures that remind me of old-fashioned farms. The stone walls between fields remind me of home, since that's also a common feature in New Hampshire.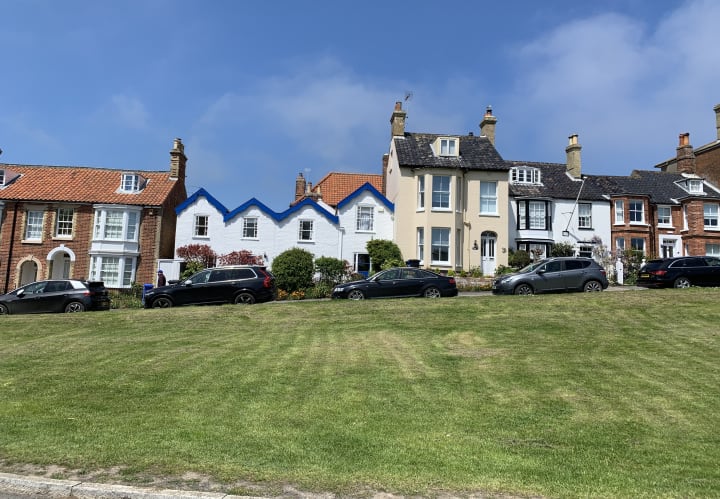 The following Friday, I had heard of a hospital in London offering walk-in first dose vaccines to anyone above the age of 25, since only people over the age of 30 have yet been able to make appointments – so I ventured out, excited to finally be one step closer to Covid-19 vaccination and hopefully the ability to travel more in the UK before I head home in a few months. Wilson Hospital is located in Mitcham, just over 5 miles from my university. Luckily, I've all but mastered the bus transport system to and from campus, so I was able to take a bus most of the way – to Wimbledon. While in Wimbledon, I also explored their small, but spacious and well-stocked local library. Then, I took a tram (for the first time) to Mitcham. Other than the way they are accessed, the name, and the color of the vehicle itself, I'm not sure what differentiates the tram from the train system in London. The tracks look about the same, the way the tram is built and looks on the inside was about the same, and nothing other than the name really appeared different to me.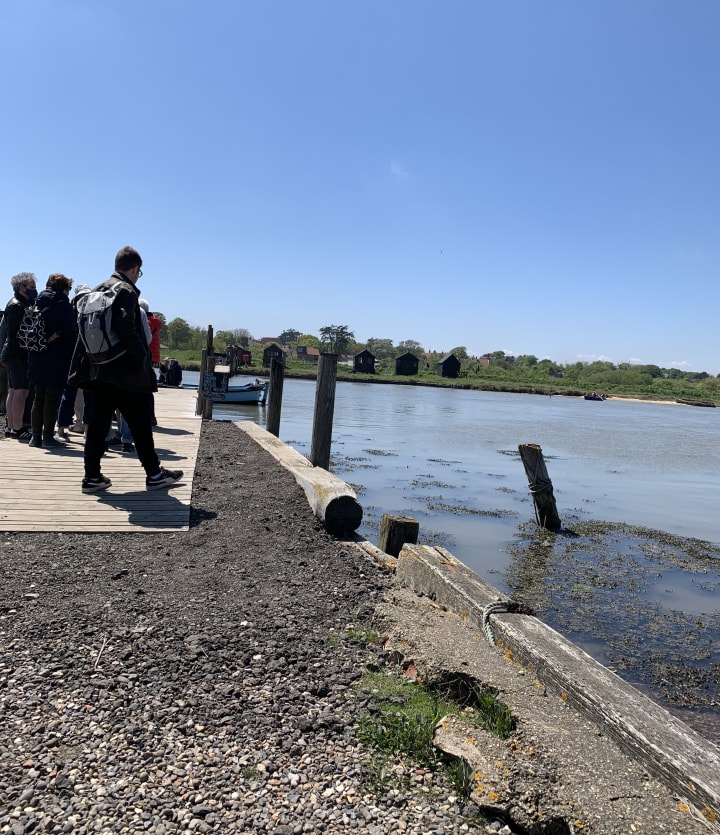 I then walked to the hospital from the Mitcham tram stop, which I had photographed maps of before-hand so as not to get lost. I'm glad I wore my rain jacked, because it down-poured a few times while I stood for over two hours in the ever-lengthening queue outside Wilson Hospital. When the queue finally reached inside the building, it continued, still curving and twisting, until we reached a small room with one nurse giving vaccines in an assembly-line style. Most of the people in line, including myself, didn't even sit down for the actual vaccination – he asked if we had any questions (having earlier asked about allergies and mentioning various possible side effects and medications we could take to help reduce them) – and then when we answered 'no', gave us the "jab" and a leaflet with more information and sent us into the next room. In the following room, several nurses sat at laptops struggling against the shoddy WiFi to register our information with the NHS and the fact that we'd had one dose of the Pfizer vaccine. Then we had to wait 15 minutes before leaving to make sure we felt level-headed. I did get a cute "I got my Covid Vaccine" sticker and a stamped card asserting the same out of the deal, though. Along with my first dose of vaccination, which is of course the most thrilling part. Just one more dose to go! I'll have to see if I can find another walk-in appointment for the vaccine in a month or so, because I don't know how soon the UK will get down to people in their 20s for GP vaccine appointments (I'm registered with the University Student Medical Center).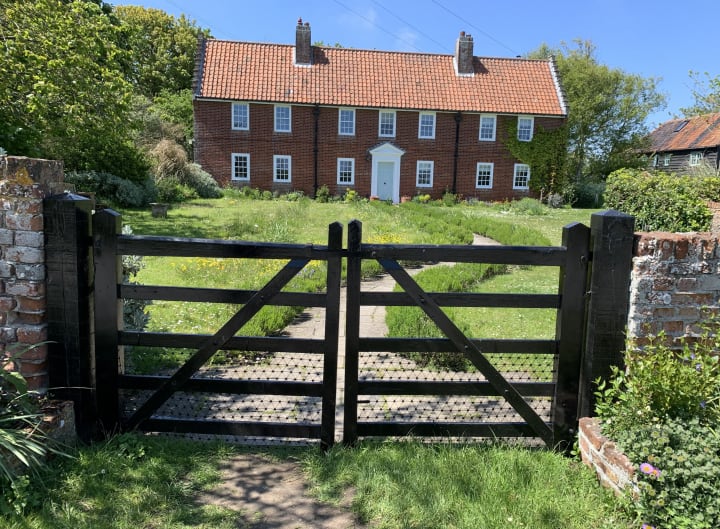 Taking the tram back was simple, but the bus I needed to take in Wimbledon never came. Instead I took a different bus to Putney, then walked to the bus stop to take a different bus back to campus. However, several buses access that bus stop, and there was a back up of four different buses that were all on the same route (all number 22) and there was some difficulty between the drivers, which was hilarious and exasperating to watch! So of course when my bus showed up, more people than could easily fit boarded. It was definitely a tense ride back to campus, but I eventually made it home safe and sound. I was relieved that my Swing Dance Society friends weren't up for going out as usual that night, not because I felt any symptoms from the vaccine other than a sore shoulder, but because I was ready for a relaxing night in.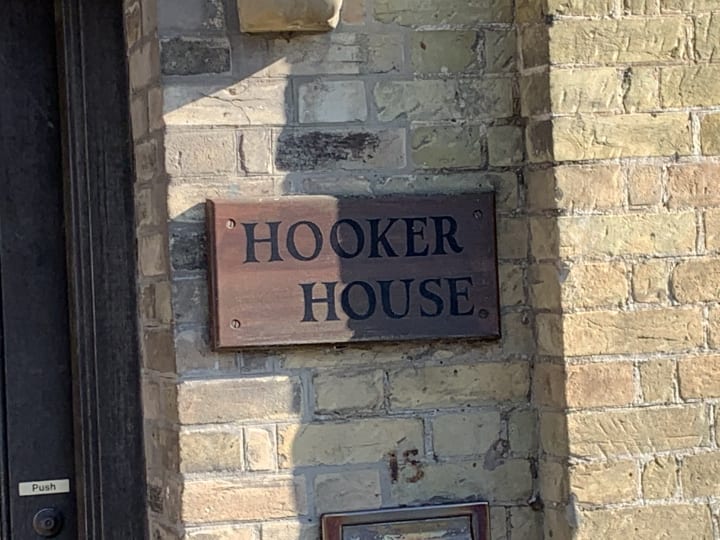 Last weekend I saw more of central London. I meandered through the spacious halls of the National Portrait Gallery and explored the streets around Leicester and Trafalgar Squares. I've been told that Leicester Square is the "Times Square" of London – and it does have a few of the large screens and an M&M and Lego store, but otherwise I like it more because there's a small green space and the cobblestones and old architecture are stunning. It also seems to border on the "Chinatown" part of Soho, so I got a glimpse of that, too. I also got to wander around the inside of a 5 story high Foyles (think Barnes & Nobles), which for me was quite the adventure!
activities
About the author
I love to write and share my opinions and life experiences. Hope you find my insights amusing and useful!
Reader insights
Be the first to share your insights about this piece.
Add your insights