Flowers, Friends, and Free Pets
A Dog's Walk in Pasadena, CA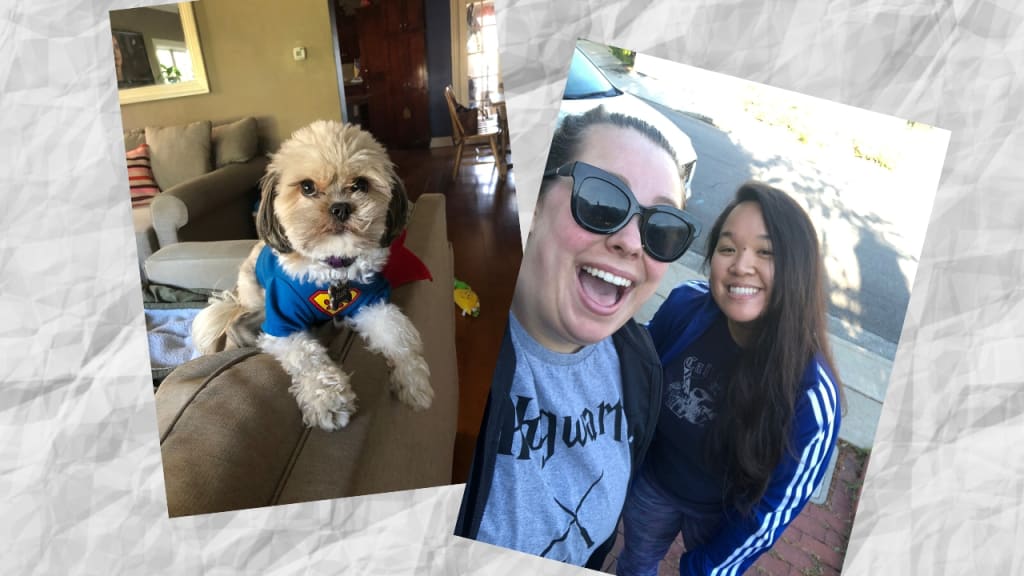 Me (Ellie) on the left, and my aunties whom I love very much on the right
Hi, my name is Ellie. The photo above is me waiting eagerly for one of my aunties (pictured right) to take me on a regularly scheduled stroll/detailed evaluation of their surrounding territory. They are very special to me, so whenever my parents bring me by their place in Pasadena, CA to check on them I am always sure to not leave any patch of grass un-sniffed nor any errant cats un-warned. Both my aunties and my parents call their house "the Unicorn" and talk about how special it is all the time. While it's great and I really enjoy my time here, they tend to forget about the rest of the neighborhood, which I actually think is much more special.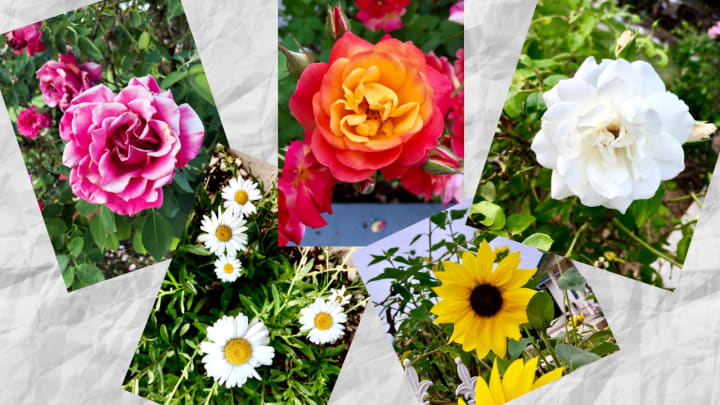 For starters, our early morning walks are always very dewy, crisp, and quiet. There's not a lot of car smog or city sounds, and in between markings of fellow 4 legged visitors, there are always the freshest whiffs of roses, sunflowers, and every other pretty thing that grows in dirt. I can't always tell how nice they look, but judging from the smiles my aunties get when they stop and sniff, I can only imagine that they are quite something to behold.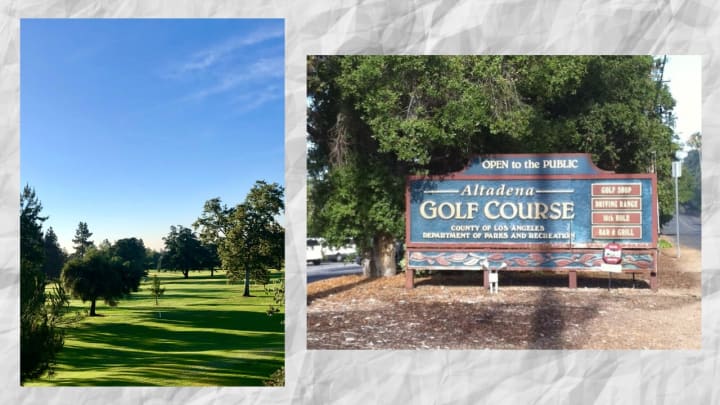 Towards the end of our morning route, my Auntie Christy usually stops at this ginormous field of grass and trees and takes a picture for my Uncle Kevin. We never go in because it's surrounded by a huge fence, but Kevin likes to do this thing called 'golf' where he hits small white balls (which are not good for chewing, by the way) into cups buried in the ground and this seems like a great place to do that. I hope she tells him to come in the mornings though, the weather is always perfect then and it's just a really peaceful time to be there.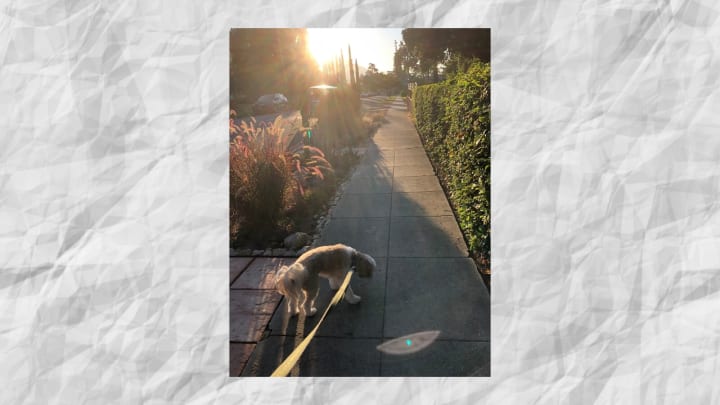 On our afternoon walks, my aunties will usually take me to the other side of the neighborhood to check things out. Everyone is awake by then, so there are a lot more people around, and meeting people is one of my favorite things.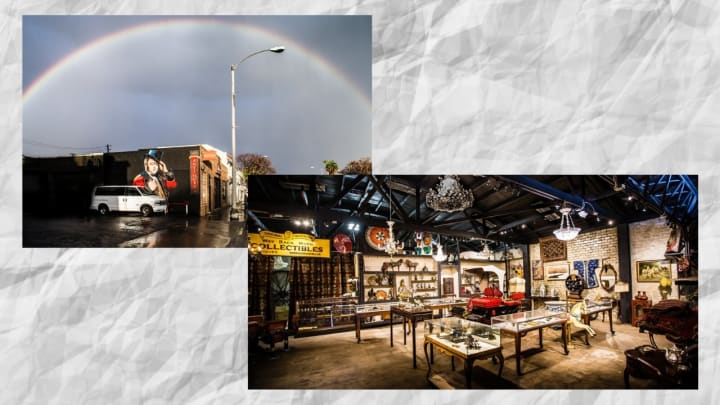 As we round the corner onto the main street, I always catch this guy out of the corner of my eye and have to take a second to make sure that he's not a real giant guard man--you can never be too sure. What he is guarding is apparently very interesting though, because one or both of my aunties will usually stop to take a peek into the windows. They call it an antique store, and always point out one or more shiny things to come back for. I don't think I'm allowed inside, but it all seems to make them happy, which must mean this place is filled with many happy things. I will have to let you know more once I am able to investigate further.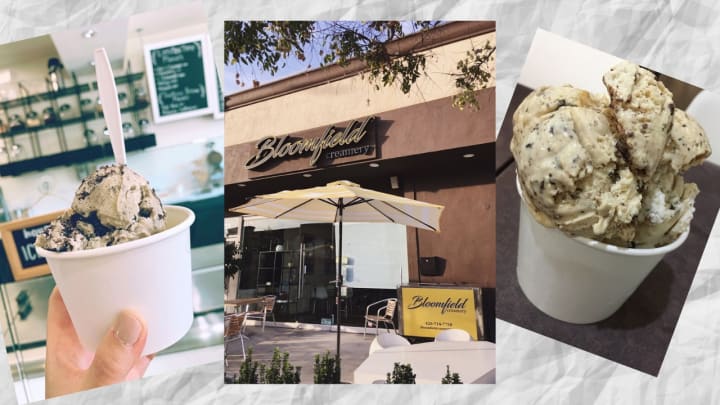 Up the next block is the most delicious smelling place in the whole neighborhood. One auntie will usually stay outside on the patio with me while the other goes in, and there is always plenty of fur friends to meet and a cool bowl of water for us to share. When my auntie comes back out, she is always carrying small cups of something frozen and sweet. They never get the same flavors twice, and while I'm probably not supposed to, they'll sometimes sneak me a lick or two of their non dairy options so that I don't feel left out. Everyone in the neighborhood, and some from other neighborhoods even, are always ecstatic to be here.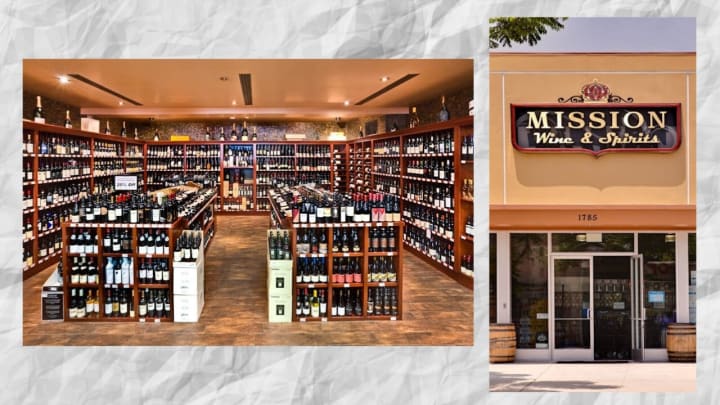 Our final stop is this place where my aunties say they are going in to pick up treats for them and my parents. We usually walk through every row, sometimes to hunt for something, and other times just to look. The people there are super friendly and are never afraid to walk up and say hello or ask if we need help. This is by far my favorite stop because everyone inside is always excited to see me, and while there aren't any treats for me, there are endless pets which are even better. My aunties always leave with something and we head home right after so that we can all kick our feet up and relax.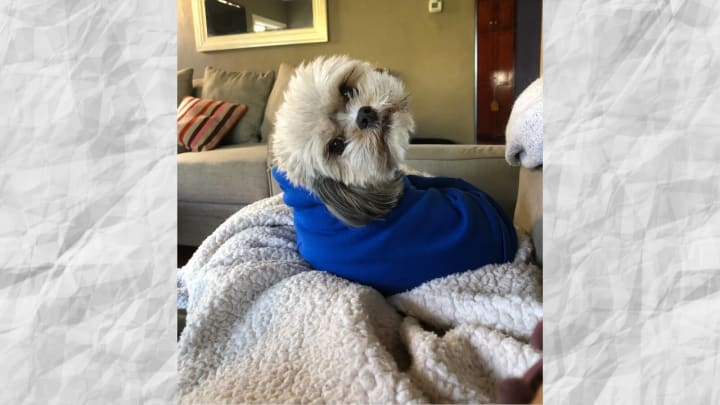 There you have it, just a quick walk through of my visits to this very special little part of Pasadena. I hope you find this place just as interesting as I do, and that we'll run into each other at some point to exchange some sniffs and pets. Now if you'll excuse me, I have a nap to catch and a cat to look out for. Until we meet!