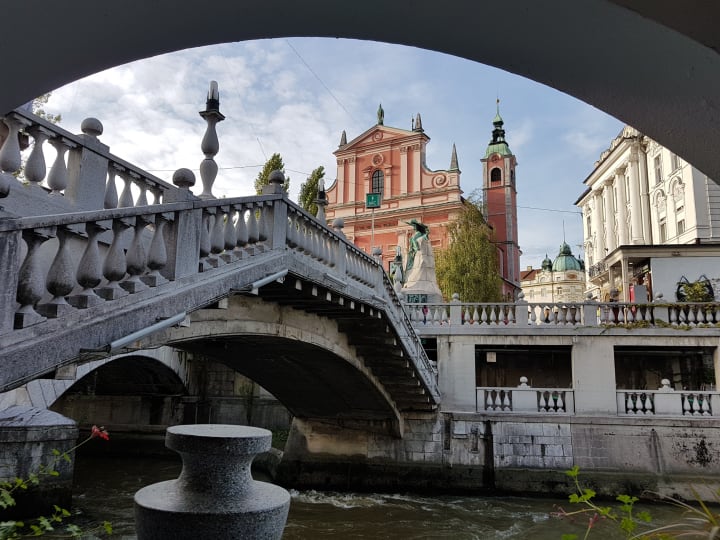 Slovenia, a small yet culturally vibrant country in Central Europe, offers a plethora of attractions that showcase its unique heritage and traditions. From ancient castles and charming old towns to vibrant festivals and traditional arts, Slovenia has something to captivate every cultural enthusiast. Let's delve into the diverse cultural attractions that make Slovenia a captivating destination.
Ljubljana, the Capital City: Ljubljana, the charming capital of Slovenia, is a cultural hub brimming with history and creativity. The city's Old Town, with its narrow streets, Baroque architecture, and colorful buildings, exudes a captivating ambiance. The iconic Ljubljana Castle, perched atop a hill, offers panoramic views of the city and hosts cultural events and exhibitions. The city also boasts numerous museums, including the National Gallery, Museum of Modern Art, and City Museum, showcasing a wide range of Slovenian and international art and history.
Maribor, the City of Culture: Maribor, Slovenia's second-largest city, has a vibrant cultural scene. The city is home to the Maribor Theatre Festival, the oldest theatre festival in Slovenia, attracting renowned international productions. Maribor also hosts the Maribor Art Gallery, showcasing contemporary art, and the Maribor Synagogue, a beautifully restored Jewish cultural center and museum.
Ptuj, a Historical Gem: Located in eastern Slovenia, Ptuj is one of the oldest towns in the country, boasting a rich historical and cultural heritage. The majestic Ptuj Castle, overlooking the town, houses a museum showcasing regional history and art. Ptuj is also famous for its traditional Kurentovanje carnival, a UNESCO-recognized cultural event celebrating the end of winter with colorful masks and folklore performances.
Predjama Castle and Postojna Cave: Predjama Castle, perched dramatically in the mouth of a cave, is a fascinating cultural attraction. Known as one of the most picturesque castles in Slovenia, it offers insights into medieval life and legends. Nearby, the Postojna Cave, an extensive underground karst cave system, takes visitors on a mesmerizing journey through spectacular limestone formations.
Škocjan Caves: The Škocjan Caves, a UNESCO World Heritage Site, are a mesmerizing natural and cultural wonder. This underground cave system features enormous caverns, underground rivers, and stunning stalactite formations. Exploring the caves offers a unique opportunity to witness the power and beauty of nature.
Piran, a Mediterranean Gem: The coastal town of Piran showcases a delightful blend of Venetian and Mediterranean influences. Its medieval architecture, narrow streets, and picturesque squares create a charming atmosphere. The Tartini Square, named after the renowned violinist Giuseppe Tartini, hosts open-air concerts and cultural events. The Maritime Museum in Piran highlights the town's rich maritime heritage.
Festivals and Events: Slovenia is known for its vibrant festivals, celebrating various aspects of its culture. The Maribor Theatre Festival, mentioned earlier, is a major cultural event, showcasing the best of Slovenian and international theater. The Ljubljana Summer Festival, held annually, features a diverse range of music, dance, and theater performances in stunning outdoor venues. The Pivo in Cvetje Laško Festival celebrates Slovenian beer, music, and flowers, attracting thousands of visitors each year.
Traditional Arts and Crafts: Slovenia has a rich tradition of folk art and craftsmanship. The rural regions are known for intricate woodcarving, pottery, lace-making, and traditional embroidery. The town of Radovljica is home to the Museum of Apiculture, dedicated to the history and importance of beekeeping in Slovenian culture. Visitors can also find traditional crafts at the Idrija Lace School and Museum, where the delicate art of lace-making is preserved and celebrated.
Ethnographic Heritage: Slovenia's ethnographic heritage is showcased in various open-air museums and heritage sites. The Museum of Slovenian Ethnography in Ljubljana offers insights into traditional Slovenian lifestyles, customs, and crafts. The Rogatec Open-Air Museum presents rural life and architecture from different regions of Slovenia, while the Ptuj-Ormož Regional Museum explores the cultural heritage of the eastern part of the country.
Culinary Delights: Slovenian cuisine is a reflection of the country's cultural diversity. Local dishes such as potica (rolled pastry with various fillings), štruklji (rolled dumplings), and kranjska klobasa (Carniolan sausage) showcase traditional flavors. Visitors can explore culinary traditions at the Open Kitchen food market in Ljubljana, which brings together a variety of local food vendors, or indulge in wine tasting tours in the country's picturesque wine regions.
In conclusion, Slovenia's cultural attractions provide a fascinating glimpse into the country's rich heritage and traditions. From historical castles and vibrant festivals to traditional arts and culinary delights, Slovenia offers a diverse range of experiences for cultural enthusiasts. Whether you explore the charming streets of Ljubljana, immerse yourself in the ancient history of Ptuj, or marvel at the natural wonders like the Škocjan Caves, Slovenia is sure to leave you captivated by its cultural tapestry.
Reader insights
Be the first to share your insights about this piece.
Add your insights