Disconnecting to Reconnect
Adventure in the Yucatan
Dust in my eyes, a dense jungle landscape surrounding our path, the low rumbling of ATV engines in the background, and the voice of our guide saying "Please! Take as many pictures and videos as you want, but don't talk and don't yell. This is where the puma, snakes, and jaguars come to drink of water and we don't want to be their lunch." This was the scene about an hour into our "Mexico adventure". Standing in the initial weight of that statement, I was reminded that, as a group, we decided to trade our unlimited Don Julio margaritas and poolside cabanas for this; for adventure, but this part of the adventure wasn't advertised. Let's go back to the beginning.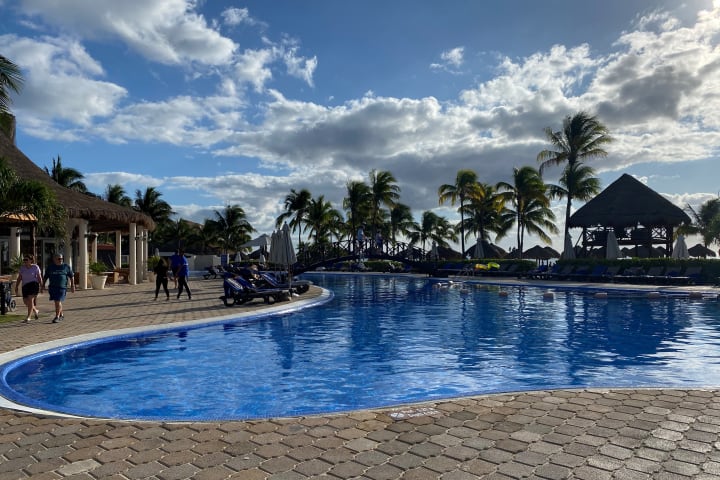 We arrived at our all-inclusive resort as we have for any other girls' birthday trip slightly jet-lagged, thirsty (more so for cocktails than water), and excited to see what Playa del Carmen had awaiting us. After check-in, we ventured to the tour booking agent's desk eager to peruse our excursion options. After some conversation, we realized that something didn't feel right. As a group of women with a strong spiritual base and understanding that things should flow and not be forced, we chose to walk away without booking knowing that the right opportunity would find us. Our trip continued with poolside conversations, celebratory dinners, photo shoots on the beach, and massages. Even with the fantastic unfolding of our trip, we all still felt the call to disconnect from luxury and connect with the local culture in some way.
After some time at the resort, we took a short trip to one of the tourist shopping areas. As we navigated through countless vendors, feasted on local fare, and consumed more Tequila shots than any of us care to admit...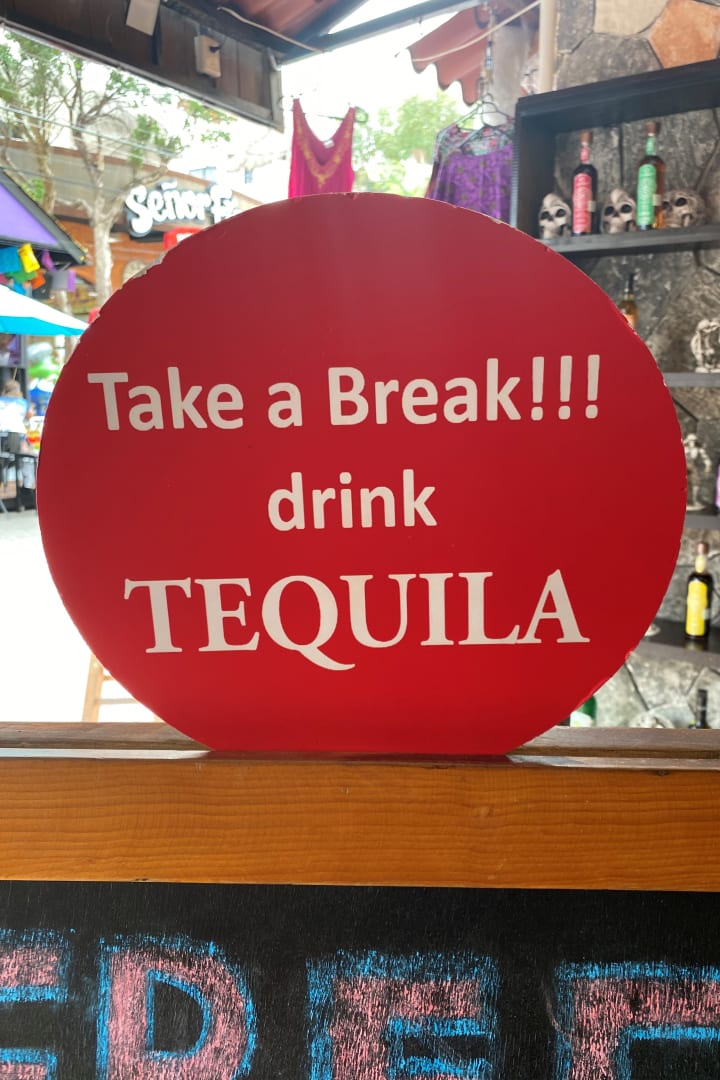 Back to the story:
...we were approached by a plain-clothed gentleman who stated that he could book us an excursion for much less than the travel agent's cost. He guaranteed that it would be an "experience". We were a little hesitant but decided to take a chance. After hours of back-channel negotiations via WhatsApp, we'd secured modest pricing and a pick-up time. The adventure was set to begin at 10:30am the next day. Based on what we discussed, we expected an ATV ride, to visit a cenote, and then a little zip-lining. Our experience far exceeded our expectations.
The journey to the excursion location (and to begin our adventure) was rather uneventful aside from the unexpected stop to pick up two additional passengers, a detour through a random city to process our payments in the back room of what appeared to be a hostel and several motor vehicle near-misses as we drop down the highway. After about an hour's drive, we finally arrived. There were documents to sign, stray animals to avoid, safety equipment to obtain, and group lessons to listen to during which time our guide stressed "do not wear lotion or sunscreen" which was in direct contradiction to what our off the street "booking agent" instructed. After an additional twenty or so minutes, it was time to begin our seven-mile ATV ride.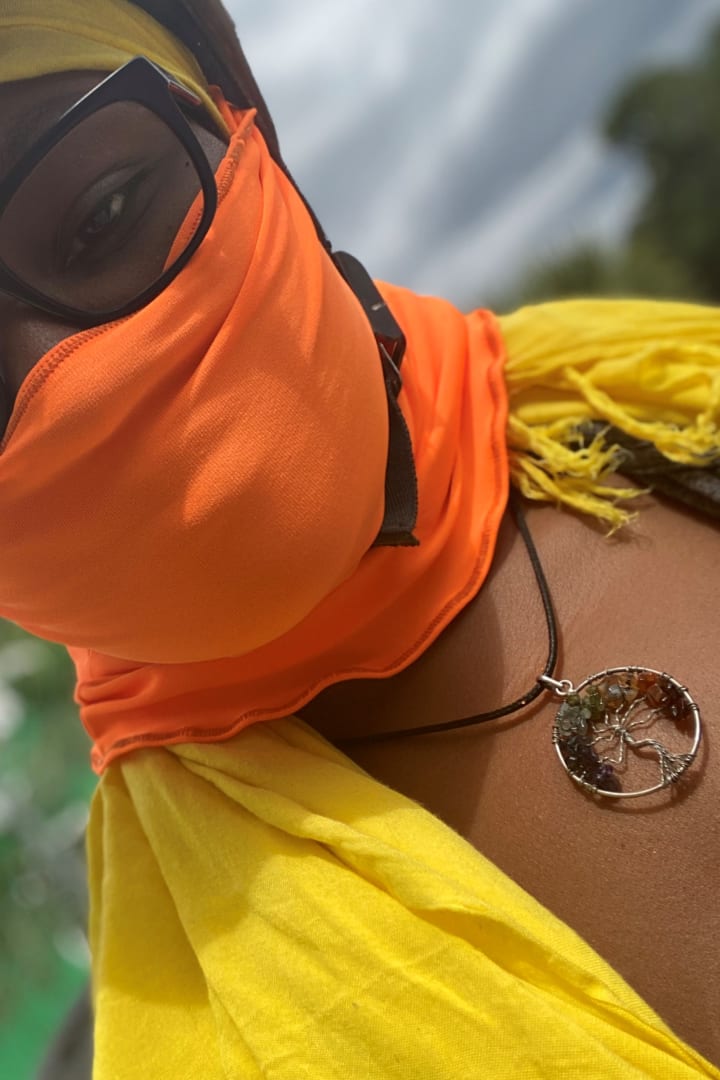 The ride was bumpy, dusty, and exhilarating. There were several times when I almost lost control or bounced in the air, but what's an adventure without a near injury?
Seven miles and a pit stop at Cenote Los Aluxes later we arrived at Nohoch Aktun.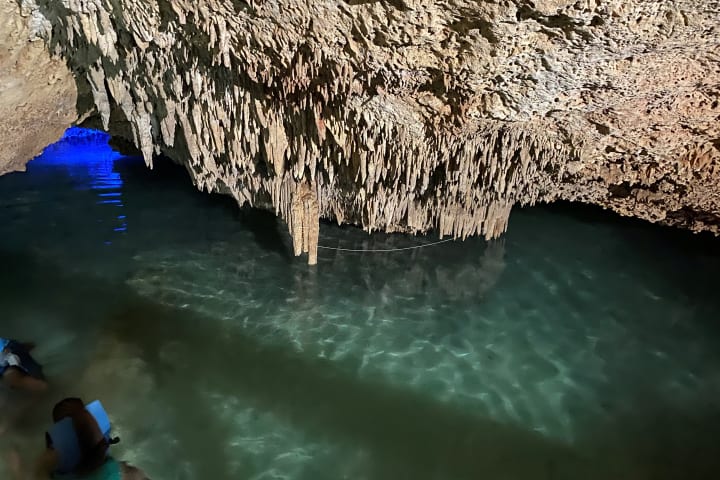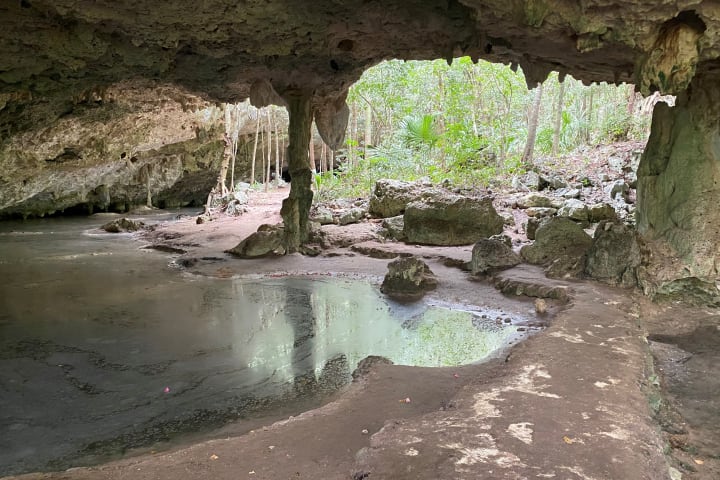 This is where our guide warns "…this is where the puma, snakes, and jaguars come to drink", gives us an ecology/geology mixed lesson of the Yucatan Peninsula, and takes us through a cave not as tourists, but as explorers (complete with cellphone flashlights and helmets). The moment that stands out is when he demonstrated the effects that sunscreen, lotions, etc have on the water in the cenotes and how that affects the people who use the water for drinking. That single moment and the passion with which he spoke serve as a reminder that conservation of our planet is paramount.
As he said during his demonstration "we must remember the processes and teachings of our ancestors. They knew the way."