Cyber Trip To Puerto Rico
Take an online vacay during the quarantine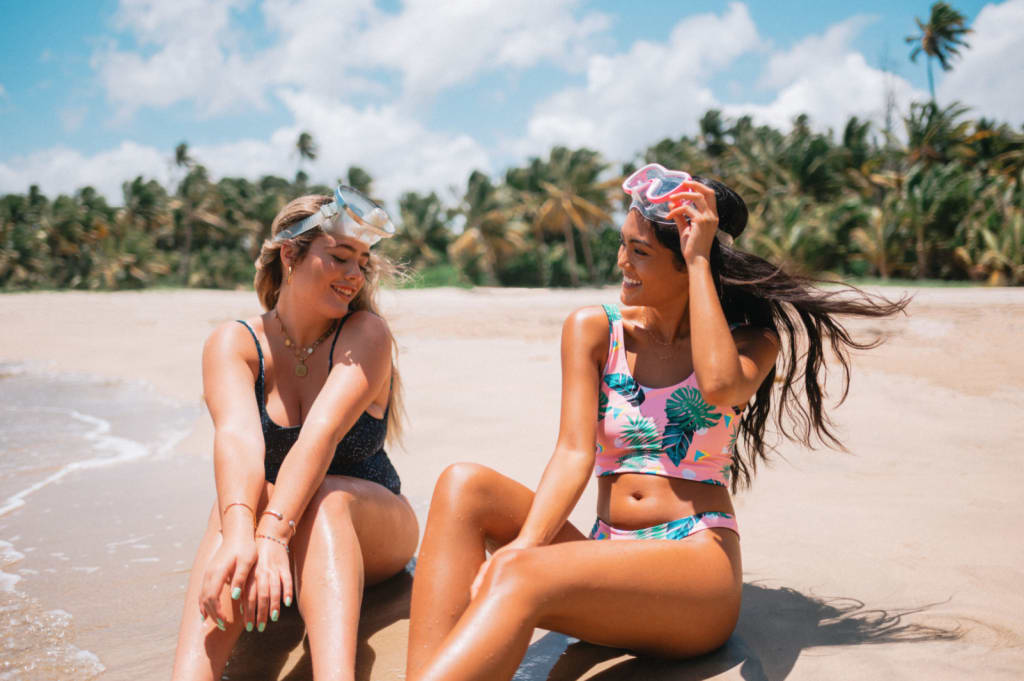 If you're reading this right now odds are pretty high that you've been sitting at home, wearing your most comfortable outfit for too many days in a row, wishing that you could be anywhere besides your bed or couch. Don't worry I'm not passing any judgement, I'm right there with you. As a matter of fact, we're all right there with you. How's the popular saying go? "We're in this TOGETHER." Let's be honest though, we're all ready to get out of this together ASAP. Being confined to your home never really sounds like a good time but I'm here to provide you with a temporary escape. No need to pack your bags or worry about the stress of taking a trip to the airport, I'll be bringing this vacation to YOU. I hope you don't have too many plans this week because we're about to take a cyber trip to Puerto Rico to explore my favorite slice of paradise.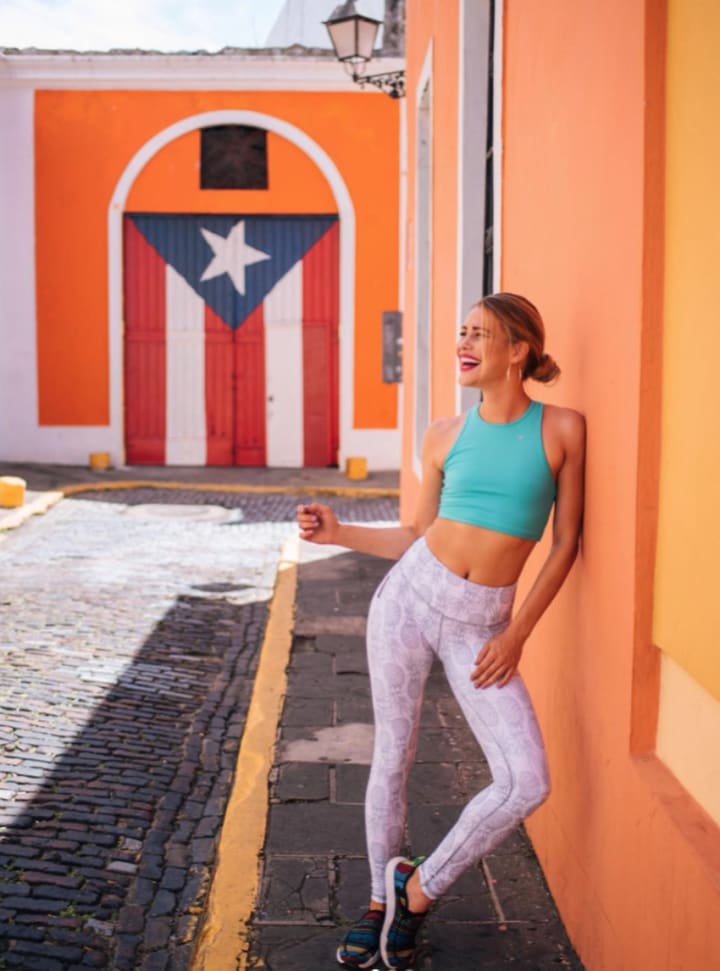 Bienvenido a Puerto Rico, La Isla del Encanto!
You've flown over the crystal clear waters of the Caribbean and have finally arrived in paradise. But wait, did you remember to bring your passport? If you answered no that's totally fine. Did you know that Puerto Rico is a US Territory? It was acquired from Spain after the Spanish-American war in 1898. If you didn't know there's no reason to be embarrassed. You'd probably be surprised by the amount of people that aren't aware that much like American Samoa, Guam, the Northern Mariana Islands and the U.S. Virgin Islands, Puerto Rico is a part of the United States. Being a part of the U.S. means that there's no need to be concerned about currency exchange and that communication issues are fairly rare due to the fact that a majority of the islands' residents are bilingual. This makes Puerto Rico not only a desirable destination but a convenient and comfortable trip for even the most timid travelers.
Now that you're more familiar with the island that we're visiting let's take a little trip around it together, shall we?
When arriving in Puerto Rico most people start their journey in the capital, San Juan. Besides the Luis Muñoz Marín International Airport visitors can also arrive via cruise ship through the Port of San Juan. There are smaller airports outside of the capital but since it's our first cyber trip together I figured we should start where a majority of Puerto Rico's visitors begin their journey.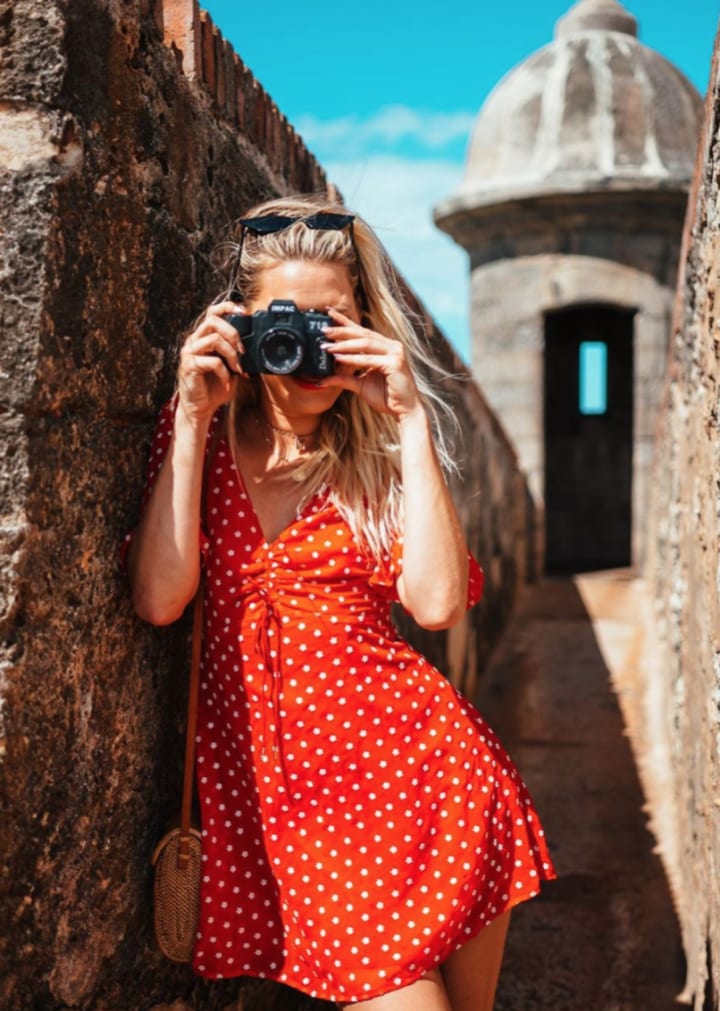 A visit to this picturesque city wouldn't be complete without a stroll through the Old San Juan historic district.
Finding things to do and see here is far from a feat but be sure to wear comfortable shoes because this area is best enjoyed on foot. Old San Juan is a UNESCO World Heritage Site and is listed on the National Register of Historic places. When it comes to cities that have a story to tell, Old San Juan is on the top of the list. Follow the brightly colored houses down the cobblestone streets and you may just end up at San Felipe Del Morro, this fortress is just one of the many 16th century buildings in the area. Once you've had your fill of stops at the historic landmarks and local eateries you'll want to prepare yourself for one last little stroll. If you're feeling adventurous take the walk on the wild(ish) side and use one of the sets of stairs to get down to the rainbow town of La Perla. While you're there grab a Medalla and cruise along the coast until you come across a favorite local skate spot, the shark pool. Some days the pool is empty and is used as it was intended for skateboarding while on others it's filled with rainwater and is used for swimming. Either way it's always a fun spot to stop by to enjoy a quick beer while you're in the city.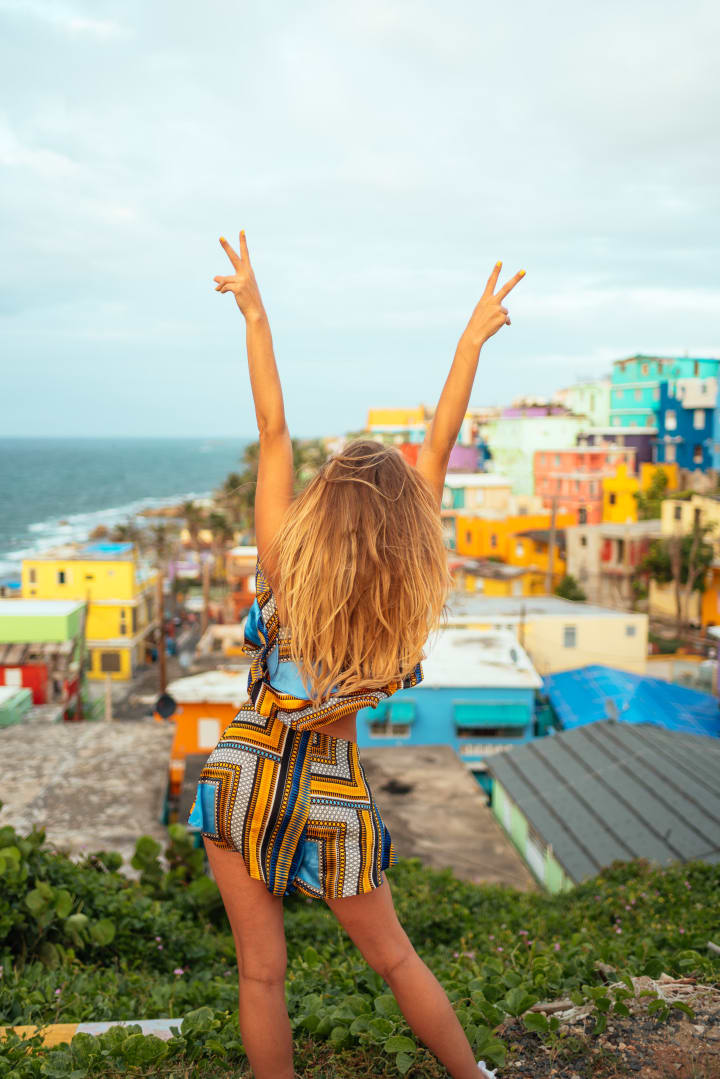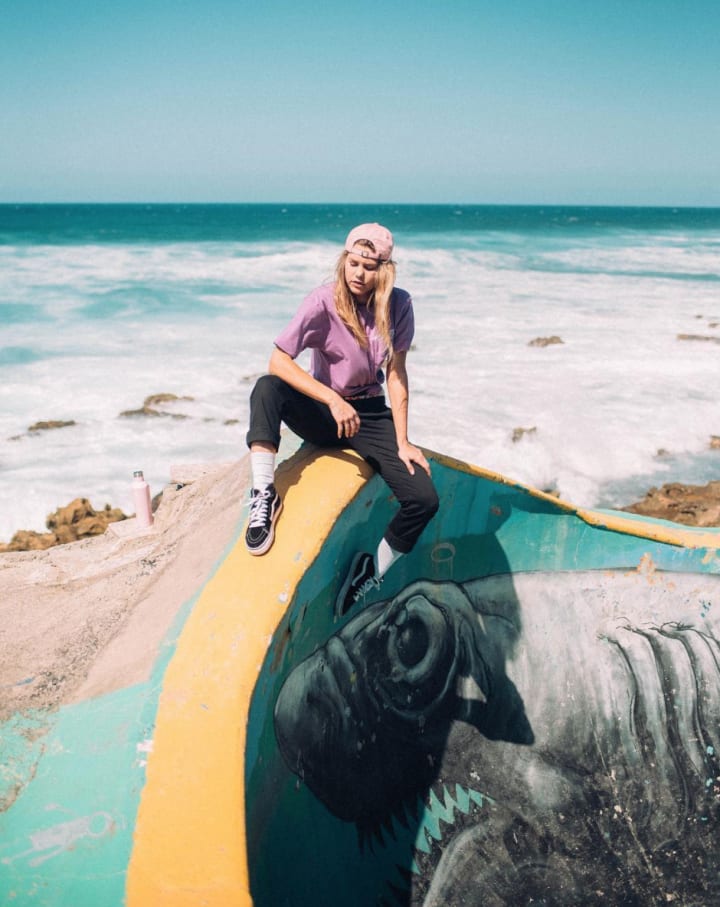 We've enjoyed enough of the city life, now it's time to hit the road!
As much as I appreciate the history of San Juan, no trip to Puerto Rico would be complete without a proper cruise around the island. We're Aguadilla bound to begin our tour of the west side of Puerto Rico. The drive from San Juan to Aguadilla typically takes about two and a half hours (as long as you avoid rush hour traffic) which makes it a convenient destination for a day trip even if your accommodations are in San Juan. If you happen to hit traffic or feel like taking a detour, Playa Mar Chiquita is a great beach to make a pit stop. This beach is easily accessible and is an ideal spot for swimming. Hop back in the car after taking a quick dip but don't get too comfortable, by the time you're completely dry from your swim we'll be arriving in Aguadilla. Our first stop is the Old Aguadilla Lighthouse Ruins which are commonly referred to as "Las Ruinas" by the locals. These ruins overlook the ocean and are a lovely location to stop and take in the view. After visiting this historical spot we're going to need to use our four wheel drive because for the next part of our adventure we'll be going off the beaten path to find a popular surf break known as "Wilderness". Along the way to Wilderness we will be passing through Playuela, this area is what protects some of the islands most treasured surf spots. Unfortunately due the proposed "Christopher Columbus Landing Project" this precious area is facing the threat of being destroyed forever. We're making a stop here not only to surf some of the islands best waves but to hopefully spread the word and help save Playuela. After paddling out for a quick surf sesh it's time to pack up for part two of our west side wandering.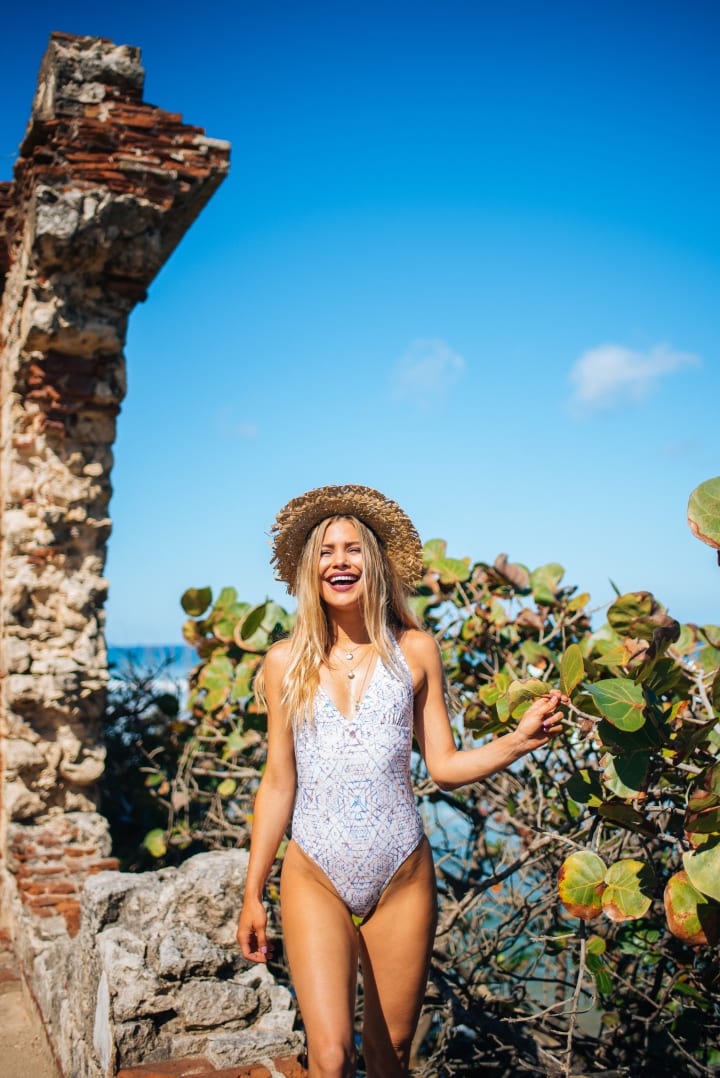 Get ready to view a sunset that you'll never forget.
We've just arrived at Steps Beach in Rincón, a spot that's known worldwide for it's surf and amazing sunsets. Besides the breathtaking sunset there is also a small set of concrete stairs situated on the shore that provides the perfect opportunity to a snap a few postcard worthy shots. Snag your photos while you can because once the sun disappears into the horizon we're calling a taxi to Tamboo to enjoy cold drinks and a sizzling hot crowd. Voted "Best Caribbean Beach Bar" by USA Today, you're guaranteed to have an unforgettable experience here. There are two dance floors, one of which is on the rooftop and completely overlooks the sparkling Caribbean. The downstairs portion of the bar is directly on the beach which allows the ocean breeze to provide the perfect amount of relief from the humidity. Having a good time here is never hard but leaving always is, Tamboo is a place that will have you wishing that the night would never end.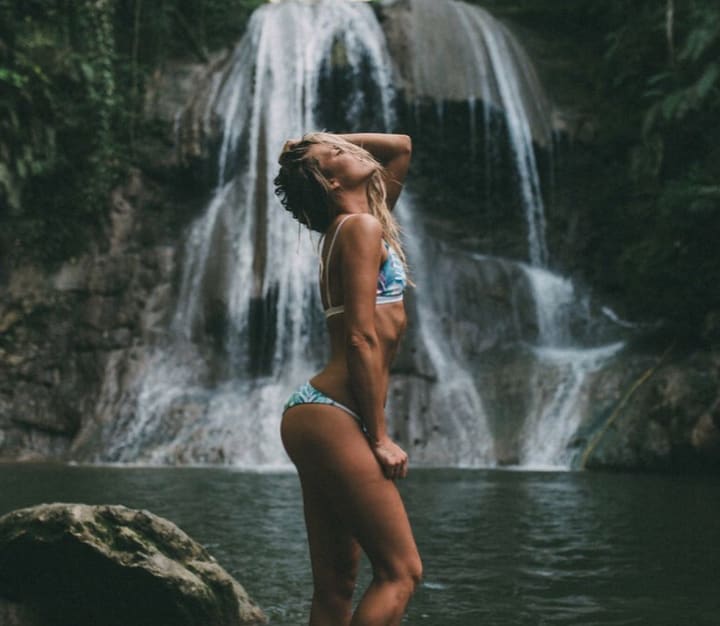 After a late night nothing sounds better than an early morning waterfall swim, right?
I totally agree, that's why we're up before the crowds to get to San Sebastian to experience the most user friendly waterfalls on the island. Gozalandia Falls also known as Charca El Roble or Charca de la Leche was located on private property for many years until fairly recently when the owners decided to open this desirable destination to the public. The influx of visitors inspired the owners to pave some of the hiking paths and build a snack bar shortly after opening the property which in turn made this area much more accessible and tourist friendly. No matter how physically inclined you may be, Gozalandia is fit for a visit from almost anyone. There are two sets of falls at this location situated on top of one another. The upper falls are more private due to the fact that they are further to hike to. If you choose to take this route you will be rewarded with a rope swing upon arrival. Now is the time to break free of your inhibitions for a once in a lifetime opportunity, this rope swing is known to bring out the child in every human brave enough to attempt it. For those that are a little less athletically inclined, the lower falls are more frequently visited and have a bit more to offer. These falls not only conceal an underwater cave but also feature a hidden ledge behind the waterfall that is a popular spot for cannonballing. Another perk of visiting the lower falls is the viewpoint that allows visitors to appreciate their beauty from a distance and requires much less physical effort to access. Whether you're looking to wash away a hangover from the night before or just enjoy another one of the islands gems, a morning at Gozalandia Falls is always a fantastic way to start the day. By mid-afternoon the crowds start filing in providing the perfect excuse to carry on with our excursion. We're leaving the mountains and will be making our way back to the coast to experience a part of the island that most people think only exists in dreams.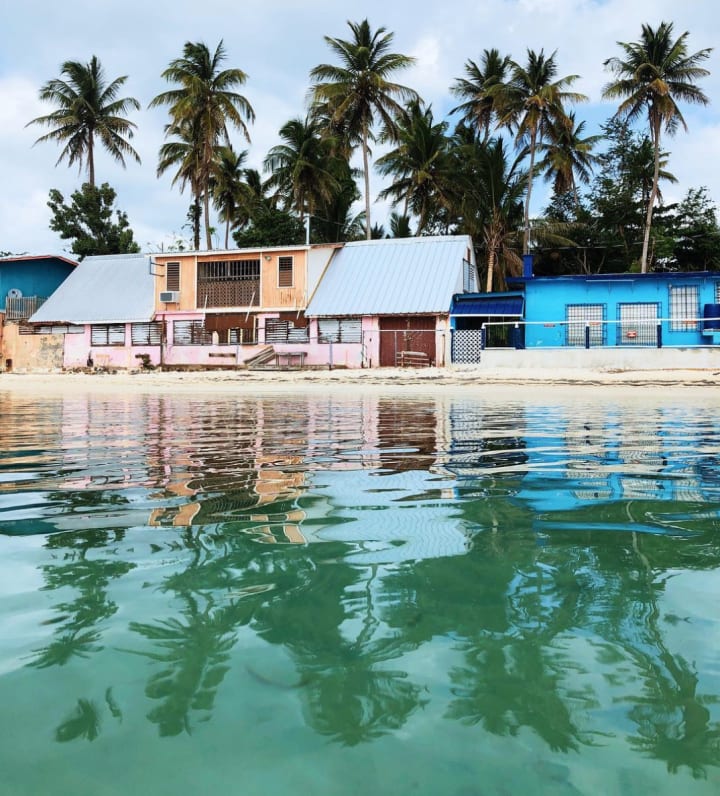 When it comes to the ultimate island vibes, Cabo Rojo has you covered.
This municipality in the southwest corner of Puerto Rico is packed full of beauty and adventure. It's practically impossible to decide which part of the island is most alluring but Cabo Rojo is without a doubt a top contestant. Besides the crystal clear waters complimented by the colorful houses lining the shore in Playa Buye there are many hidden gems in this area worth experiencing. One of these gems, The Cabo Rojo National Wildlife Refuge is a great place for bird watching and is a critical habitat for the Yellow-shouldered Blackbird. Besides bird watching there is a very special attraction that draws visitors to this area; you'll want to prepare yourself because odds are fairly high that you've never seen anything like it. As we approach Las Salinas more commonly known as, "The Salt Flats" we are greeted by giant mounds of salt. As you look further into the distance you'll realize that scattered amongst these incredible salt mounts are pristinely pink pools of water glistening as far as the eye can see. The scenery in this unbelievable area can best be described as otherworldly and is sure to leave a lasting impression. Just past The Salt Flats is Playa Sucia which when visited at the right time can be a great location to enjoy a day at the beach. Before leaving Cabo Rojo we'll make a quick stop by Faro de Los Morrillos which is often referred to as "Los Morrillos Light" . This Spanish lighthouse was created in 1882 and is one of the 27 landmarks on the National Register of Historic Places. Perched over 200 feet high on a white lime cliff, Faro de Los Morrillos overlooks the ocean as well as surrounding salt water lagoons and marshes. I could take in this view for hours but I'm willing to bet that you've worked up quite an appetite. You're going to be glad that you're hungry because your taste buds are in for the ride of their lives.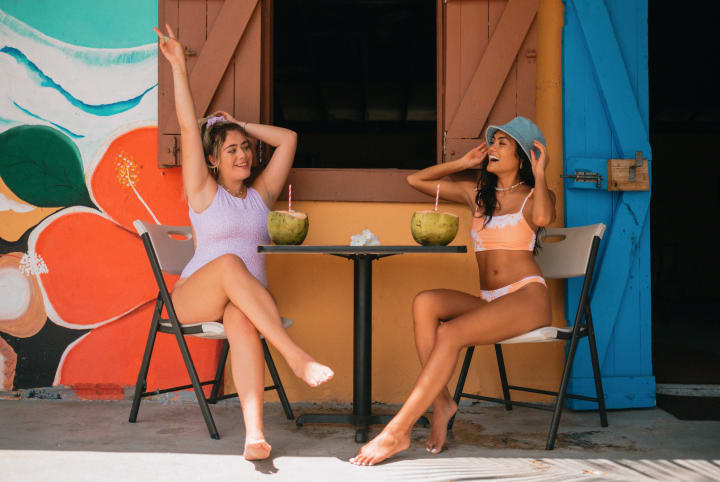 Puerto Rican cuisine is what I like to refer to as "Caribbean culinary greatness."
While cruising to the east coast I'll be stopping along the way to introduce you to some of the street foods that make up an important part of the soul of Puerto Rico. Before leaving Cabo Rojo we must make a quick stop by a barro called Boqueron to try fresh seafood in the downtown area known by locals as El Pobaldo. When it comes to seafood this part of the island is renowned for having the finest and freshest options. Walk up to one of the many stands that line the road and take your pick from a variety of shellfish. I recommend trying a local favorite which are the freshly shucked oysters. After teasing your appetite with a few of these delicious delactices it's time to eat our way across the rest of the island. Prepare yourself for the bounty of food trucks, roadside stalls and kiosks that lie ahead, it's time to get your snack on. When you think of snacking I'm sure that smoothies are one of the last items that come to mind but after passing an abundance of "frappe" stands along the way you'll have a hard time resisting the urge to stop for a sweet treat. Whether you're craving local fruit or a familiar candy they've got almost anything that you could imagine blending up. Now that you've cured your sweet tooth it's time to head up the road to try your first Pincho. The name may sound unfamiliar but once you arrive at the kiosk you'll recognize the smell right away. Pinchos are usually chicken or pork on a skewer, covered in thick, sticky sauce then cooked on a smoky barbeque grill and served with a slice of bread. No matter how delicious they are you'll want to remind yourself not to order more than one because the mecca of fried food is our final stop you're definitely not going to want to miss out. Welcome to Piñones, the most popular spot for locals and tourists alike to indulge in Puerto Rican street food. Some of the most regularly ordered items are Piononos, Bacalaitos and Alcapurrias. The names may sound incredibly different but they all have a few things in common; they're deep fried, stuffed with meat and will leave you coming back for more. Whether you're craving something from the land or sea the range of options that can be found in Piñones is sure to please even the pickiest eaters. I could spend the rest of our trip introducing you to Puerto Rican cuisine but I think it's time to get some rest to prepare for our last adventure of the trip. Tomorrow we're going to visit the only tropical rainforest in the United States, El Yunque.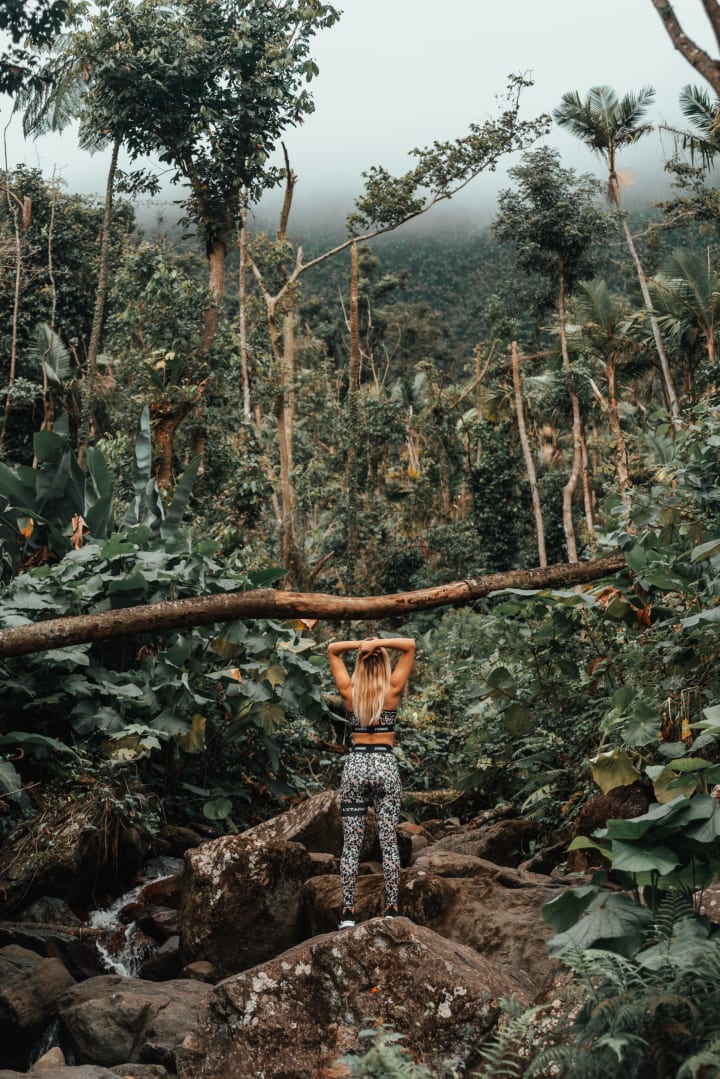 Home to thousands of species of rare plant and animal life this unique rainforest is packed with hiking trails, waterfalls and wonderful opportunities to tickle all of your travel senses.
With so many reasons to visit this one of a kind rainforest it's hard to decide where to begin. El Yunque is a treasure chest full of adventure and every visitor to the park holds the key. If you brought your binoculars for birdwatching you won't be disappointed, there are over 50 species of birds living in the park including the endangered Amazona vittata. Besides the large variety of birds there are also over 240 different types of plants and trees that provide homes to rare and wonderful reptiles, amphibians, insects, fish and other wildlife. Looking for something a little more fast paced? Hiking in El Yunque is seldomly a smooth journey but it's worth every step. Many of the hiking trails lead to waterfalls and private lagoons that seem to belong only in movies. Still craving more adventure? We're going to end our tour of El Yunque with a Zipline experience through the rainforest! We'll be zipping between trees and over the canopy to witness this natural wonder in all of it's glory. We've had quite the action packed adventure without even leaving the house haven't we?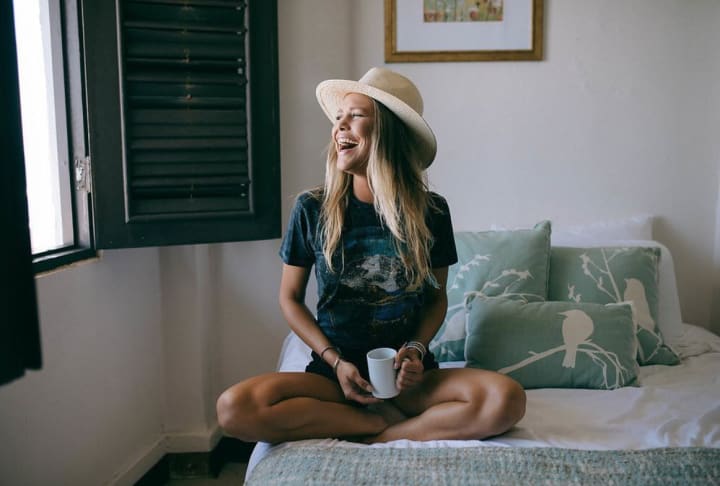 A full day in El Yunque is the perfect way to end our cyber trip around the island. Pick out your last minute souvenirs and take the last sip of your Puerto Rican café because we're headed back to the mainland.
Puerto Rico truly is a land of wonders. After taking a quick cyber trip around the island together hopefully you feel more familiar with some of the "must see" destinations are are inspired to do your research to learn more about this colorful island. If reading this article sparked even the slightest bit of interest in visiting Puerto Rico I highly recommend that you follow your heart and take the trip. Tucked away in the Caribbean boundless adventures await, are you bold enough to experience them?
About the Creator
Founder of Cool Girl Connection
Creative Human based out of San Diego, CA
LET'S CONNECT!
IG: @NicoleKayClark / @CoolGirlConnection
Reader insights
Be the first to share your insights about this piece.
Add your insights