Christiania: City Within a City
I explore the free-town of Christiania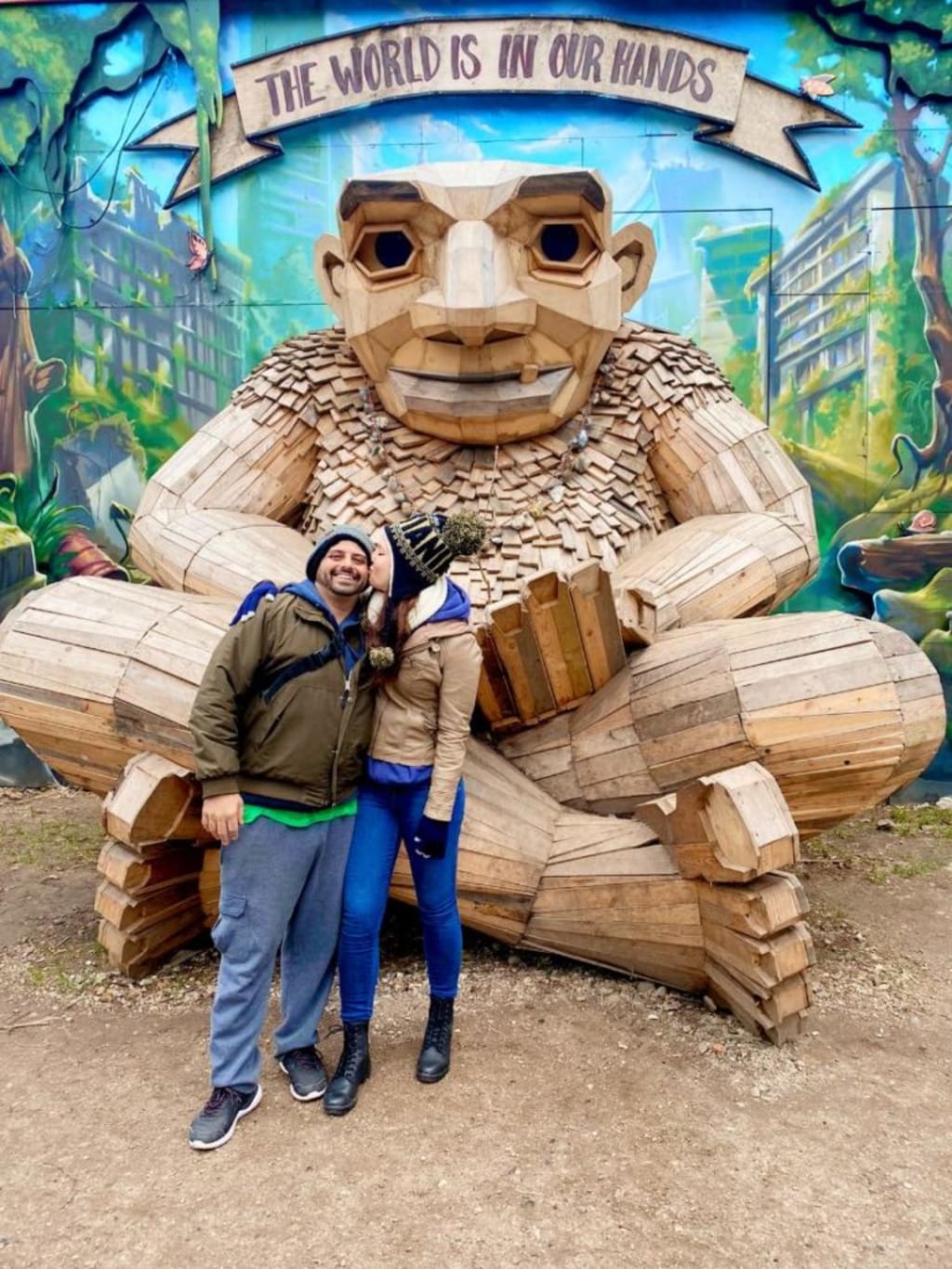 An iconic statue in Christiania
Nestled in the center of Denmark, surrounded by an old brick wall covered in graffiti, is the free-town of Christiania. I was fascinated with its history- created in the 1970's when a group of anarchists, artists, and hippies took over an old military base and proclaimed it separate from Denmark. With blatant disregard for Danish marijuana laws and building colors, it remains it's own thing to this day. I had to see Christiania for myself, so I went in the dead of winter, and walked all 85-acres of the walled city within the city. I'll tell you the ins-and-outs of this little Freetown and the best place to grab some grub.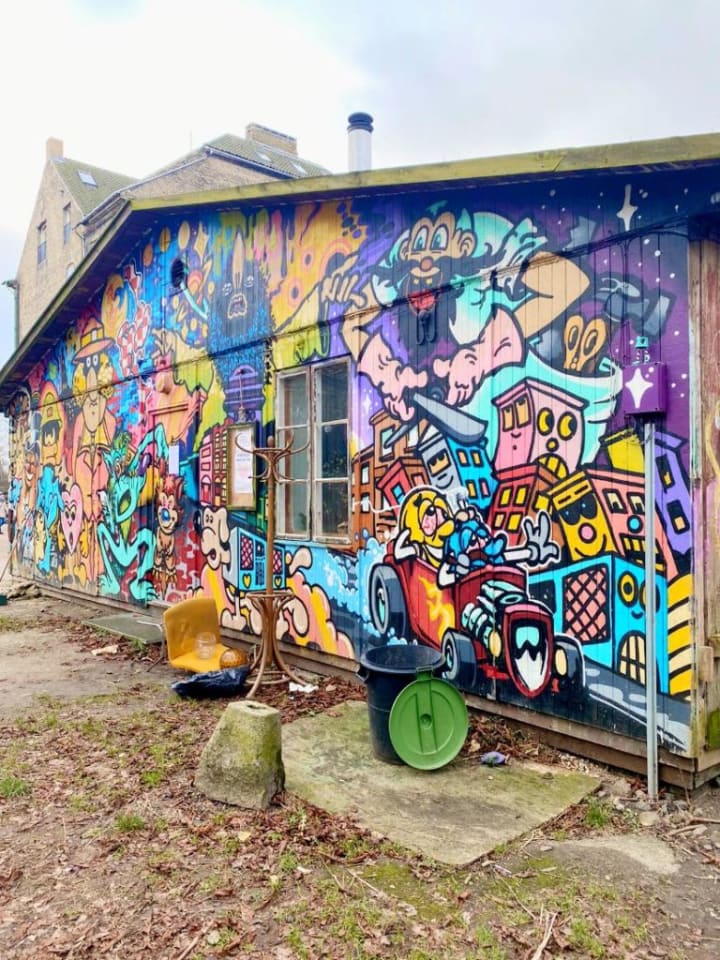 The first thing you notice when you're entering Christiania is a hand-painted sign that says "YOU ARE NOW LEAVING THE EUROPEAN UNION." There are no police checking passports or IDs. There are no checkpoints for baggage or scanners. Nonetheless, you walk from Copenhagen into a new world- and you feel it.
Everything is hand-painted and colorful. The entrance itself is a towering, cartoonish tree surrounded by floating sprites and flowers. Immediately upon entering the gate, your nose is filled with the smell of marijuana. This is probably exactly how this area has smelled since the 1970's when barefoot hippies and flower children were strolling around in their commune.
They call the area in the center of the town "Pusher Street" and it's clear to see why. Along the street in straight rows are handmade wooden stands- some just barrels- where the Christianians are selling their wares- marijuana and hash. Their voices carry over one another as they announce their prices in Dutch, Swedish, German and whatever other language they think you might speak.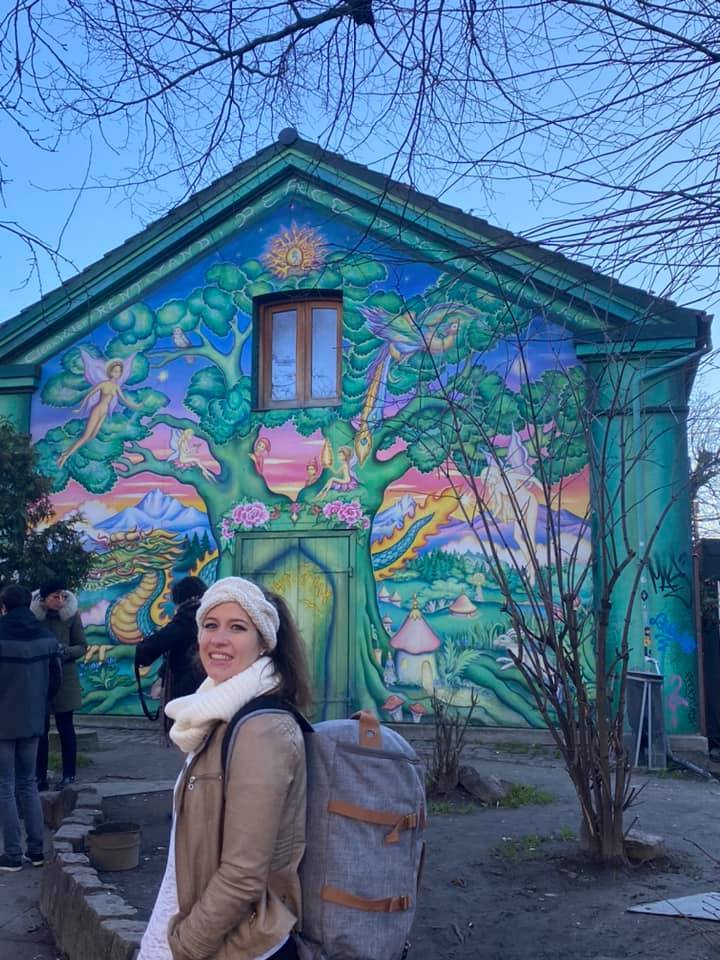 The biggest rule in Christiania is portrayed on giant signs in every corner of the cobblestone streets- NO PHOTOS. You might also notice sketchy men in hoodies standing around, searching the crowd. They are. But not for you. They're looking for police. Marijuana is completely illegal in Denmark and though it has been sold here for decades, the authorities can still make trouble for the pushers on Pusher Street. I was there for three days and didn't see a single officer, but apparently when one of these guards sees a police, they sound a whistle and everyone hides their wares quickly.
Everyone is smoking joints- young people, old people, everyone. The food stands are hand painted with colorful signs- no computer text at all. There is a market, just a giant barn looking structure, full of everything the community might need to repair their homes and gardens. Windows are stacked among boards and rocks, probably pulled from homes, repaired, and put back into market. It seems like the Christianians are responsible for maintaining their own buildings, and they do a pretty good job recycling materials. It feels like you've walked a hundred years into the past- no cars, no fast food places, no Home Depot. You'll get a good scolding if the locals see you taking pictures, so no one is even on their phones.
Most of the food in Christiania is sold from trucks parked near Nemo Land- the food center of the community. There are your average kebab stands, hot dogs, pizza, etc- but I didn't come here to eat food I could find in the U.S.
If you're going to grab a bite to eat in Christiania, I highly recommend Grønsagen. It's a tiny little place serving hot, homemade food that you pay for by weight. The food is local, mostly vegetarian, and the dinnerware is all eco-friendly and bio-degradable. There is a different selection every day based on what the cooks feel like making, and the homemade bread and soup is incredible. Cheap, delicious, and culturally relevant- Grønsagen is the best restaurant in Christiania.
Walking around the free town is like exploring a fairy tale. There are about 900 residents living in the colorful homes today, some of them third generation. You can walk the entire length of the city and peer into the gardens of the descendants of the group of hippies that started this place. If you follow the path, you'll eventually come to my favorite home, a hobbit-like dwelling complete with a dragon perched on the roof. It is a testament to the whole idea of Christiania- if I want a dragon on my roof, that's my right.
There is plenty to do here- bars, food, live music, skatepark and a even a little art gallery (its so tiny you can stand in the center and see every piece of art).
If you search for it, you can even find a stand-alone closet that contains jackets, scarfs, books and other knick-knacks people have left behind for others to take. I took a scarf and left my hat to participate in this lovely system of letting go of things that someone else might use, and relying on the kindness of strangers.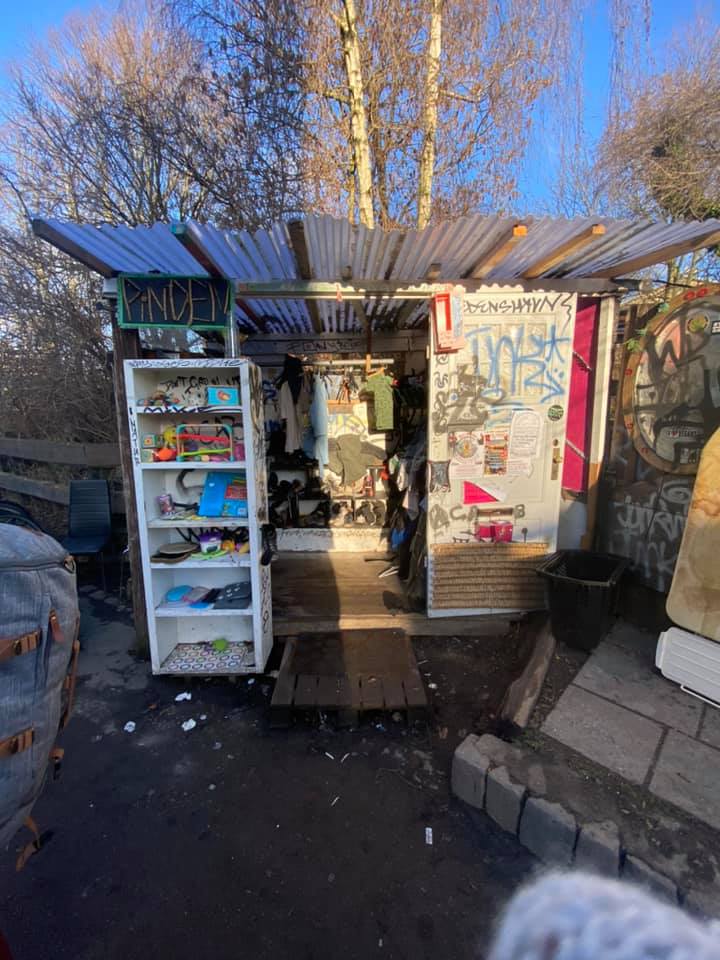 In 2012 the government of Denmark decided to put and end to the "squatting" that had been going on for decades. They made the residents purchase the properties they had worked so hard to keep from capitalistic ideology. To them, it must have seemed worth it, to keep their community intact and raise their children on the ideas they built Christiania on so long ago.
The future of the free-town is unknown. The generation that founded it is slowly dying and it is up to the millennials that live there to keep it going. I hope they do. And I hope the idea of a place where people can just be free and live simply spreads to other communities around the world. It is truly a special place that everyone should experience and I can't wait to return.
About the Creator
Grew up on a steady diet of Anne McCaffrey and Stephen King.
Published in DreamForge Magazine.
A mixture of fiction and insights from the perspective of a writer, business owner, and casino person.
Reader insights
Be the first to share your insights about this piece.
Add your insights