Bogota Colombia: Bienvenidos!
A Brief Introduction to the New York of Colombia
In November of 2021, I took a huge step in my life. Being an avid traveler throughout my twenties, I was no stranger to boarding an airplane. What was new for me was the feeling I was officially leaving home.
Over six hours later, I landed in Bogota well after midnight. This was my new home. The city lights glistened in the background, and people speaking a foreign language entered taxis to go home.
My new home was just a few miles down in Chico. My old home was over 2,000 miles away. Today I want to introduce you to this beautiful city in Northern Colombia.
Bienvenidos! Welcome!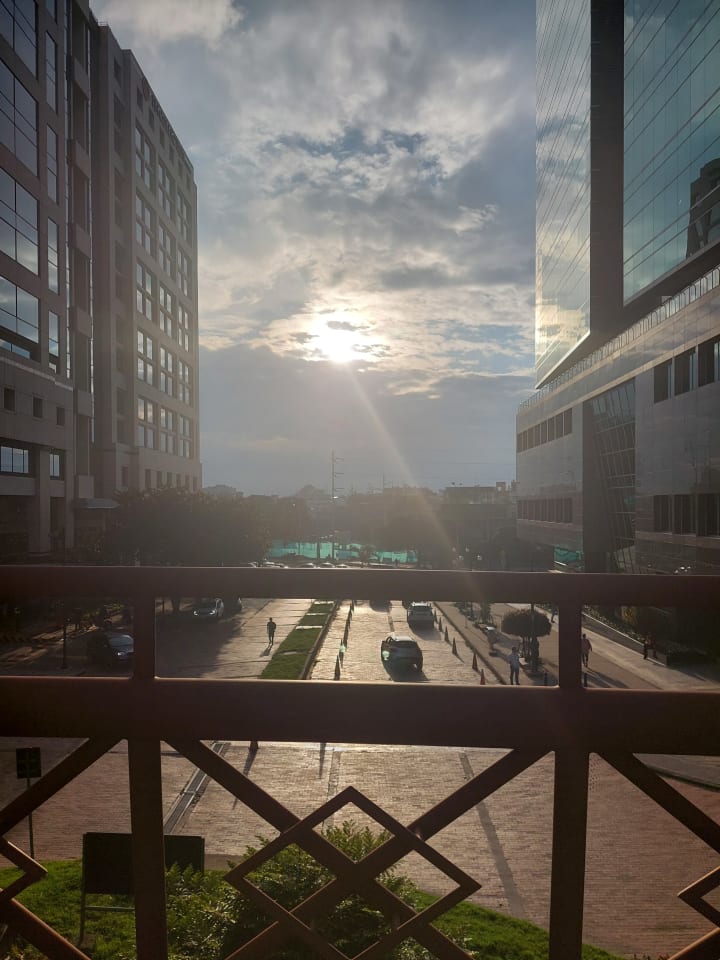 What Is Life Like in Bogota?
Life in Bogota is some of the finest and classiest in the whole country of Colombia. Bogota is the capital (known as Distrito Capital or D.C) and is the host of several military and government facilities. This gives Bogota a high standard and quality of living, on par with many American cities.
Bogota is located in the North of Colombia, just below the famous city of Medellin. While not known for its parties and wild-styled demeanor like her sister city, Bogota shouldn't be overlooked.
When I first arrived in Bogota, I was greeted with a sight and view I didn't expect.
Towering skyscrapers, beautifully designed high rises, and various shopping centers. The city is known as a counterpart to New York City, but to me, it was even lovelier. There were plenty of conveniences mixed with natural scenery!
The level of living varies depending on where you choose to settle. Colombia rates its housing levels through a system known as "estrato." This loosely translates to something similar to "stratified."
In other words, homes are stratified on a scale of 1-6 based on the neighborhood's safety and quality of life. A community rated 1 is very low and has a high poverty level, crime, and other unfortunate living conditions.
A community rated 6 has a high quality of living and a safe living community. Crime is very low in these areas and there are many restaurants, and other luxuries people from the east and west coast of North America are accustomed to.
Some of the best communities in Bogota include:
Chapinero
Chico
Santa Barbara
Usaquen
My personal favorites are Chico and Santa Barbara. However, these might not be the first choice for those who like active nightlife and flashy nightclubs. They are some of the quietest and nicest areas, though, especially for long-term stays.
What is the Main Characteristic of Bogota?
One of the key features of Bogota is its teaming city centers with beautiful natural scenery. Many prominent parks, city shopping centers, and mountains surround the city's perimeter. Two of Colombia's most popular mountains, Monserrate and Guadalupe, surround this city and add to its beautiful, natural feel.
Monserrate is one of Colombia's tallest points, stretching over 10,000 feet above sea level. At the very top of this mountain is a beautiful Church known as El Señor Caído or the Church of the Fallen Lord.
This spot was held to be sacred by the Spaniard conquistadors, who declared it a holy place. To this day, locals and tourists alike journey up this mountain as a form of homage or pilgrimage.
This spot was a sacred spot long before the Spaniards, though. The Muisca peoples of the region believed the spot was sacred and built various temples. Many experts have observed that these temples were accurately aligned with the winter and summer solstices.
You can view their stunning art collections preserved in the Museo del Oro (museum of gold). This brings me to the other feature Bogota is well known for!
Bogota is a proposed spot associated with the legendary City of Gold, El Dorado. Accordingly, most Spaniards believed an ancient city was hidden somewhere in the New World. This city was reportedly full of gold, jewels, and hidden treasures.
According to legend, the natives would shower their newly crowned Chief in gold dust. The Chief would stand in Lake Guatavita while the bystanders threw jewels and gold in the water as a sacrifice.
You can visit this beautiful lake yourself! I have plans to visit it when I return to Bogota after New Year!
What Can Bogota Offer a Tourist?
Bogota can offer a vast array of entertainment and social engagement. However, it can also offer a great deal to anyone looking to indulge their senses in nature. The surrounding countryside is fairly safe compared to other parts of the country and hosts a variety of natural wonders.
Tourists experience a variety of fine dining, locally grown coffee, craft beer, bike paths, horseback riding, and much more. Most horseback riding experiences in Bogota are not within the city itself.
Some of the best places are in the northwest, just outside of Usaquen. Fortunately, the outskirts of Bogota are heavily monitored by the Colombian military and are very safe for tourists to explore.
I'll create a unique article or two about where the best horseback riding spots are! It'll have all the details you need about booking, transportation, and more!
Biking is a favorite pass time for people in the city, not to mention a main source of transportation. If you're feeling adventurous, I recommend biking up the mountain ranges surrounding Usaquen and Chico. But if you do not feel that adventurous, you can take many bike paths that zig-zag through the city.
Usaquen has beautifully tailored bike paths with trees, flowers, and cobblestones. Chico's bike paths are a little more practical in appearance, but they'll take you all over the local area without risking traveling on the street!
In general, tourists can expect a professional and modern experience in Bogota! It reminds me of Pittsburg Pennsylvania. A little wild and very wonderful.
Living in Bogota VS. Visiting
Living in Bogota is slightly different from visiting since there's so much to do. Most tourists have probably seen more of this city than the people living here because it's a large city and more expensive than other parts of the country.
As a foreigner living abroad, I know my personal experience doesn't apply to everyone. So try to keep in mind that this is mostly from the perspective of an American living in Bogota versus a local living in Bogota.
Living in Bogota has been an easier adjustment for me than in the other cities I've lived in Colombia. Bogota is fast-paced and modern, which makes transportation widely available as well as other accommodations a Jersey girl is accustomed to.
As a vegetarian for over ten years, I've found that there are plenty of options. This wasn't really the case in other areas of Colombia, but I'll dive deeper into this topic in my traveling veggie section.
Visiting Bogota is awesome because it has a little bit of everything. If you're staying as a tourist, you'll probably want to visit the "Zona Rosa" (Pink zone or the nightlife areas), while also indulging in nature. It's a historical city too, which means you'll want to stop by and see the old, charming sections of the city.
As a young professional living in this city, though, I can say it's the perfect spot to live as well. Everything is accessible, and it's easy to stay fit and active.
I don't think visiting or living in Bogota is better or worse. Both are amazing!
When Should You Travel to Bogota?
September through March are the best times to visit Bogota. There isn't really a bad time to visit the city, but certain months are better than others. The spring and summer months are less idyllic because of heavy rains, thanks to La Nina and El Nino.
According to NOAA, a La Nina is an atmospheric phenomenon characterized by cold, dry air. El Nino is accompanied by warm, wet weather.
Bogota's autumn and winter months are typically cooler and dryer than Spring and Summer. While El Nino and La Nina events can occur in intervals, they tend to focus on certain months. La Nina events are more temperate and dry and dominate September-March.
I prefer Bogota in the autumn and winter, but I don't dislike it any time of the year! Winter tends to be a busier time for tourists, which can make it a more active time for sightseeing. But tourists can sometimes be entitled, so make sure you prepare yourself!
Final Thoughts: Buendia!
Bogota is a business-friendly and fun city. It's been my home away from home for over a year now, and it's by far my favorite Colombian city.
I highly recommend visiting this city the next time you plan a trip to South America. I'll post new weekly articles about my experiences down here and how a foreigner can call it home.
Buendia from the friendly city in Colombia!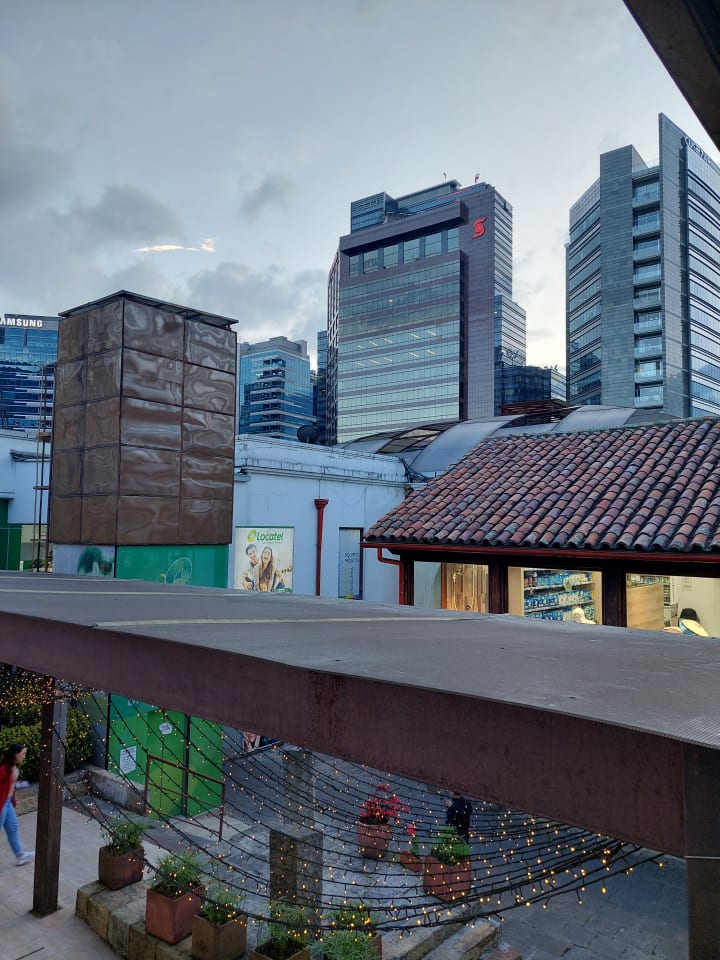 About the Creator
I am a world nomad with a passion for vegan food, history, coffee, and equality.
You can find my first novel on Kindle Vella here: https://www.amazon.com/kindle-vella/story/B09V4S7T4N :) I appreciate all your support and engagement! :)
Reader insights
Be the first to share your insights about this piece.
Add your insights