A weekend in the Canadian Rockies
What to do in Banff National Park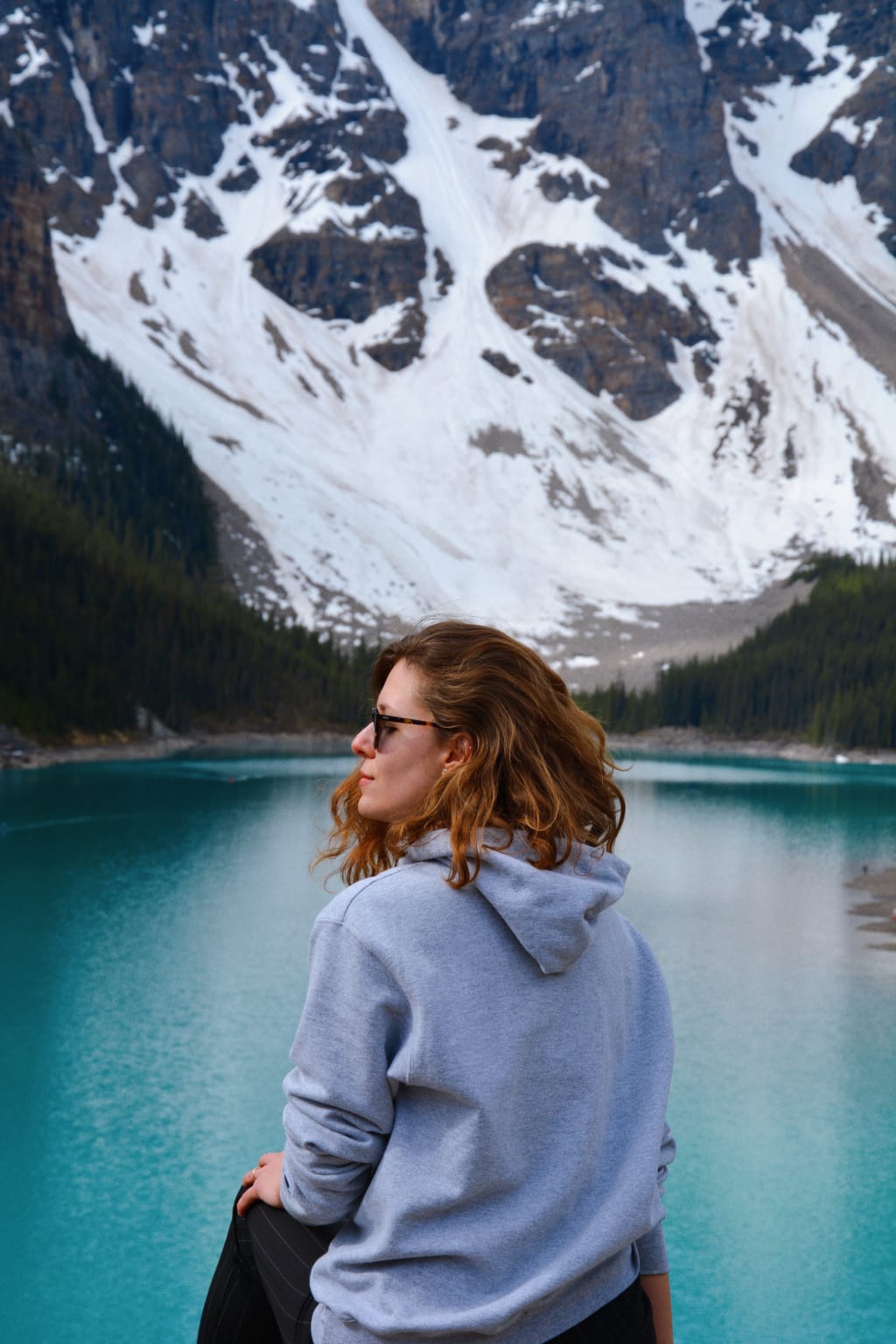 Soaking in the amazing view at Moraine Lake
After living in Canada for 7 years, I have recently acquired my Canadian Citizenship. To celebrate the occasion, I thought nothing could be more appropriate than booking a last-minute flight and head over to explore the Canadian Rockies.
So if you are going to spend a weekend in Banff National Park, here are my recommendations and top picks.
Day 1: Johnston Canyon, Banff & Hot Springs
If you are driving over from Calgary, you'll take about 1.5 hours to get to Banff by car. If you are not driving, you can also take the On-It Bus which costs just $10 and takes 2 hours.
Tip: If you cannot find car rentals in Calgary Airport, try booking it in Cochrane, which is half an hour away from Calgary. We were lucky enough to have a friend drop us off at Cochrane and were able to pay about 2x less than what we would've paid for a car in YYC! You can probably Uber to Cochrane if needed, and it will likely make up for the car rental price differences.
Upon arriving at the National Park, head over to Johnston Canyon for your first glimpse of the glacial waters and hikes you'll be getting to experience during the weekend.
Just a half hour drive away from Banff, Johnston Canyon offers free parking and an easy hike with beautiful views. It's about a 2.5 km one-way hike to the Upper Falls. It can be a bit muddy at times, so I'd advise not wearing white shoes like me. You'll spend about 2~2.5 hours here.
Then, head back to Banff and explore the town by walking around the main street, Banff Ave. Grab some lunch, maybe some beers at the local breweries, and don't forget to try out a typical Beaver Tail for dessert!
To finish off your day, head over to Banff Upper Hot Springs, which costs just under $10 per person, and relax your muscles while also soaking in the beautiful mountain views.
Day 2: Lakes, lakes, lakes
It's time to get up early for day 2. If you manage to arrive at the Lake Louise parking lot around the opening time (7 am), you'll get pretty good chances of getting a parking spot and will get to enjoy the lake without too many crowds.
Lake Louise is one of the most famous spots you'll recognize from photos. Despite being busy, I'd absolutely recommend checking it out since the scenery is breathtaking.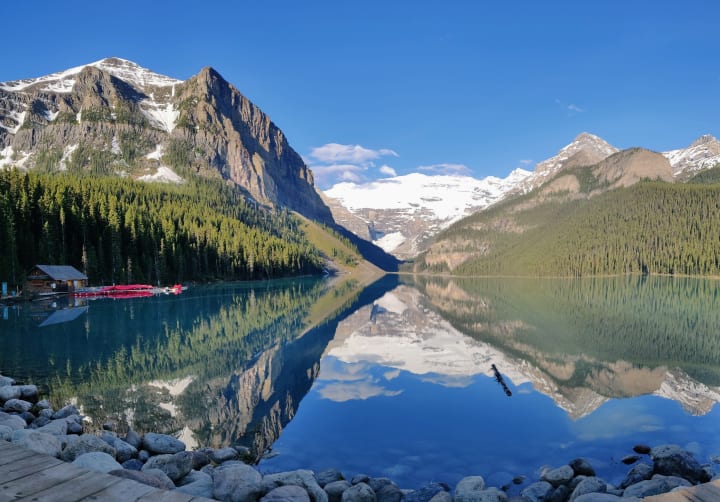 There are also some famous long hikes around here, but they are quite intense and require some preparation. In our case, we had packed super light and were short on time, so we enjoyed walking alongside Lake Louise.
Then, head over to Moraine Lake, just a 20-minute drive away. If you arrived early and did not spend too long at Lake Louise, you should be able to find plenty of parking spots at Moraine.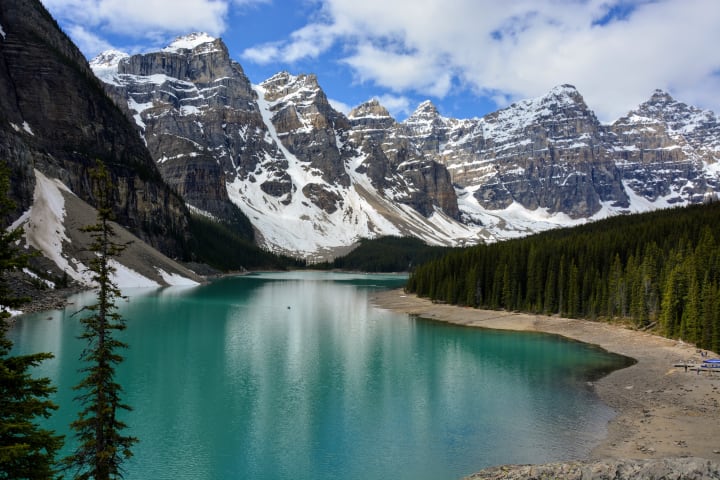 You can spend about an hour or so here. There are some rocks over to the left side which you can climb on if you choose to (it was not the easiest, but also not hard), and get this beautiful view as a reward.
The last stop is optional, but highly recommended: Lake Minnewanka. Although not as famous as the previous two, this is worth a visit and even a canoe ride (much cheaper than in the other lakes).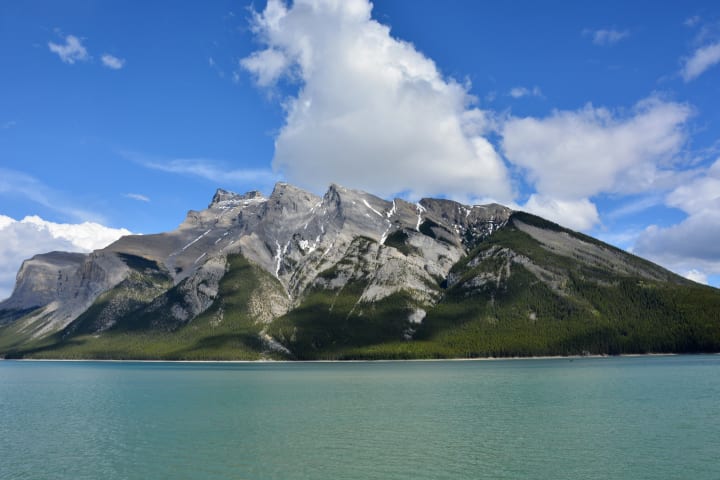 And there you have it, a weekend itinerary of what to do in Banff National Park! I hope you've enjoyed it. If so, drop a comment about which spot you've liked the most and follow me on Instagram to see more of my adventures :-)
canada
About the author
I am no artist.
• Bits of poetry, anecdotes, sunshine & coffee, travel tips & mostly daydreaming.
🇧🇷🇨🇦🇫🇷
Reader insights
Be the first to share your insights about this piece.
Add your insights