A Little Bit of Everything: Life in Australia
Life in Australia cannot get better than this. Here's an account of my 2-month stay in the country.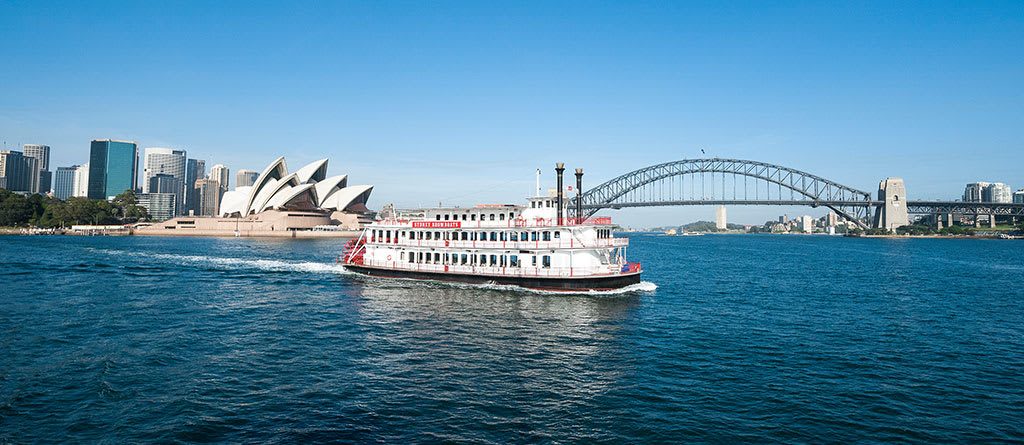 sydney harbour cruise lunch
Don't you just love it when life gives you a little bit of everything? Remember the song by Dawes which goes,
"...I want a little bit of everything,
The biscuits and the beans,
Whatever helps me to forget about
The things that brought me to my knees,…"
Until a few months ago, this was one song that I used to resonate the most with. Feels like hope. As an Indian born to a middle-class family, I never knew what I was missing out on. Ever since I moved to Australia, life has been sweet to me. Not that I don't have bad days, but my circumstances have been better than they used to be. I have found my home far away from home in Australia, the place where you are free to enjoy a little bit of everything—from getting to meet people from different parts of the world to getting the chance to try all kinds of cuisines. I even got aboard a Sydney Harbour cruise offering lunch with a view of the famous harbour attractions the other day. It's only my second month in the country, and it already feels like I've already made a lifetime of memories in such a short span of time. So many beautiful destinations, amazing food, and nary an uncomfortable moment around the people here; they truly make me feel at home.
So here's what I'm gonna do folks! Here's a list of things I wish to do while I'm here. (I swear my amma's (my mom) gonna be pissed if she sees this list. But fingers crossed on that)
Go see a cabaret aboard a Sydney dinner cruise
I have flashbacks of my amma leering at me for that one time I went to a movie past the curfew. Back in my country, cabaret is only a secret pleasure, especially for the guys. But here in Sydney, I was quite surprised to see people going aboard the popular showboat dinner cruise with their families. It was a sensuous form of art and people appreciated it for just that and the last thing they did was sexualise the bodies of the artists on stage. So here I am, adding this to the top of my list.
Eat camel meat
I hail from a country that has an unending war going on between beef-eaters and non-beef eaters. And naturally, my family and I've been accustomed to eating just chicken meat, that too occasionally. Now that I'm on a different continent, I could lose that identity for a while. Although camel meat looks like a quirky meat option to me, I consider it 'cause it's one of the staple food items in the Land Down Under. So here goes nothing!
Climb the Sydney Harbour Bridge
Now that's going to be an adventure for me! Although not so adventurous in the literal sense, It will be for me…only 'cause I'm scared of heights. It stands some 134 metres above sea level and is said to offer the most stunning views of the harbour. I realise it will take a chunk out of my wallet, but I'm sure it will be worth it.
Take a selfie with a quokka
I can already tell my amma would approve this! She's a great lover of animals and so am I. Quokkas, as I heard of, are the cutest, aren't they? From the time I heard about these smiling marsupials on the Rottnest Island near Perth, I've been keenly waiting for a chance to meet them up close and perhaps, get a selfie. Waiting for my next holiday bonus at work to make this happen.
As much as I miss my home and my amma, most of all, I hope to experience every bit of this beautiful country, little by little. Perhaps, I could bring my mom here in future too and show her a new life, which I'm sure she'll love! Vouch for my wish, won't you? Ranting's not over yet guys…be right back next week. Until then, byeeeeee!