5 Things About St. Louis, MO
Stories From My Travels...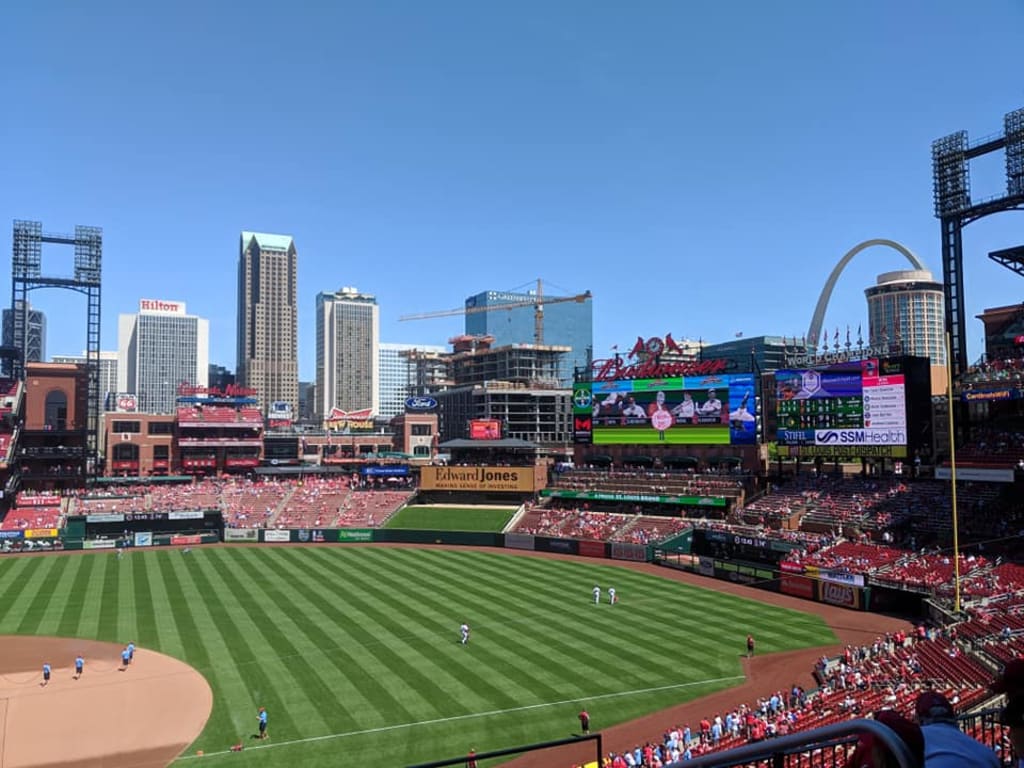 1. Toasted Ravioli and Concrete
The food in St. Louis is AMAZING. Whether you want BBQ, traditional Italian food on "The Hill" (make sure you have extra time to wait for a table), or even something more unique like Ethiopian (try South City), you can find it in St. Louis. Of course, you won't want to miss out on some of the classics dishes like the toasted ravioli, which you can even get frozen at the grocery store if you want to stay in. Or cool down with a concrete which is basically super thick ice cream.
2. Go, Sports!
The one thing that unites all St. Louisians is the sports teams. The Cardinals baseball teams is one of the best in the US, and since the Blues hockey team won the Stanley Cup, the city hasn't stopped talking about it since. And going to the games can be so much fun! Grab a hot dog and a beer and sit back and relax with a ball game...the whole city will erupt in cheers when the Cardinals win. But getting there can make the traffic insane, so make sure you know where/when to be to grab a bus, Uber, or a spot in the parking garage. Avoid the Metro unless you absolutely have to.
3. FREE Stuff
St. Louis can be enjoyed even on a budget. So, where can you go for free? Well...the zoo. Yes, the zoo is free! And so is entrance to the Science Center...and the Art Museum...and even the back row at the Muny Amphitheater (first come first serve seats). Of course, there are little extra things in each place that you can pay for, but the entrance to the main sections of these places is completely free. But believe me, they are top of the line, NOT at all cheap in appearance or experience. You will be amazed.
4. Cultural Diversity
St. Louis has over 50 distinct ethnic groups. One thing you will find interesting is that everywhere you go, you will see a very mixed up group of people who look like they came from all over the world...but unless it's tourist season, they all probably live in St. Louis! It's really neat to see so many different people, hear various languages, and just mingle with the diversity of St. Louis.
5. Yes, There is Crime
You can't talk about St. Louis without acknowledging the crime. It's kinda obvious from the moment you start driving around. While the higher crime areas are in East St. Louis and North St. Louis, it's kind of everywhere. We had our car broken into in the daytime in a busy parking lot in the family-friendly part of town. It's nuts, but as long as you do what you can (lock your doors, don't leave stuff in your car, etc) it'll be okay. The city still has more than enough to offer.