5 Things About Huntington, UT
Stories From My Travels...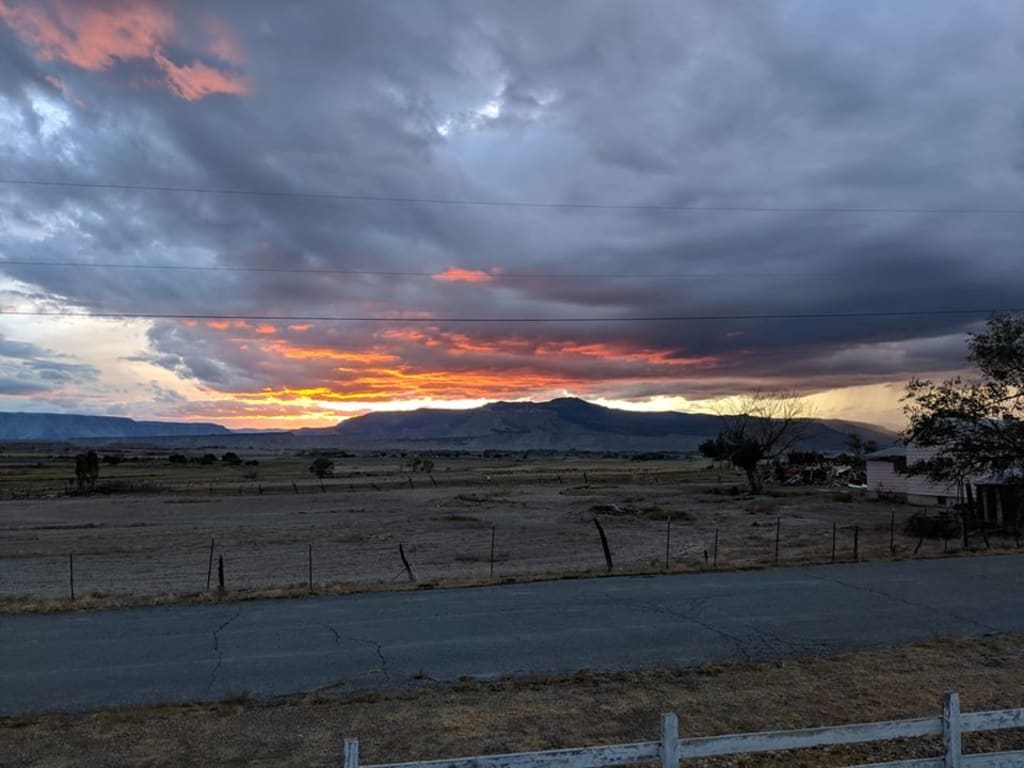 Huntington, UT
1. The Desolate Landscape
When you get to Huntington, you will feel like you are lost on some alien planet. It can be a bit jarring at first. However, over time, you will learn that this is one of the most magical things about this amazing place. The town is set at the base of desert mountains, and the surrounding area has a desert-feel. To be honest, while I had lived in the rural South in the past, I had never been to a place that felt that empty and open. At first, it terrified me a bit. But as I went on walks, meditated on the way the sun hit the mountains, and the wind that blew past me. I felt connected to the land there. And the vastness of the sky at night under the stars makes you feel small…but in a sacred way.
2. Friendly People
Having lived in rural areas, I know how sometimes moving into a smaller community can cause a bit of a stir. However, although there is a bit of a culture of not wanting change in the area, the people are very welcoming. I made multiple friends during my time there that I continue to keep long distance. Everybody knows everybody there, and most of them are related. But if you go, don't be surprised if you are invited to dinner.
3. Stay in Price, Not Huntington (Unless You Stay With Someone)
There is only one motel in Huntington, and it can be a little sketchy. However, there are nicer places to stay in Price, which is about 30 minutes down the road. You will also be closer to stores and restaurants so that if you need to run and grab something, you will be able to find it. Yes, there is a grocery store in Huntington and it's really nice, but based on my experience with the motel, I would recommend visiting Huntington, but staying in Price, UT.
4. Secret Beauty
There are many hidden treasures in this area. Along with the beautiful mountain sunsets, there are two places you absolutely must visit. The first is the view you can get from the top of the mountains. If you take some back roads through cow country until you feel lost, you will eventually come to the top of the mountain where there is a lookout point you can see out over a whole section of the state. It's breathtaking and a must. Note though, that if you are easily carsick, the road can be a little disorienting and might make you sick. The other place to visit is Huntington Lake. Although the town is full of dust and desert, once you drive up towards this hidden lake, the land transforms into trees. The lake in the mountain surrounded by trees looks almost identical to pictures I had taken in Colorado, and it's only about half an hour outside this little town of Huntington. Go!
5. Weird Weather
Ok, so if you aren't used to the desert weather, then there are a few things you should know before going here. And I don't just mean the heat. First, the wind is full of dirt. Even if there is just a light breeze, there will be dirt on you, in your eyes, your hair, your clothes, and your shoes will always be covered in dirt. Second, the rain causes insane amounts of mud. Like, if your car is parked on a dirt spot it will be almost impossible to move. Third, if the rain has lightning with it DO NOT GO OUTSIDE. In the middle of nowhere there isn't much taller than you. Lightning strikes people out there regularly, and you don't want to be one of them. Finally, know that there are occasional fires and flash floods. These are rarer but still dangerous. So just check the weather before you do anything.