19 Facts About Sydney – Perfect for Trivia Buffs
Here are the 19 facts about Sydney that all trivia buffs love to record!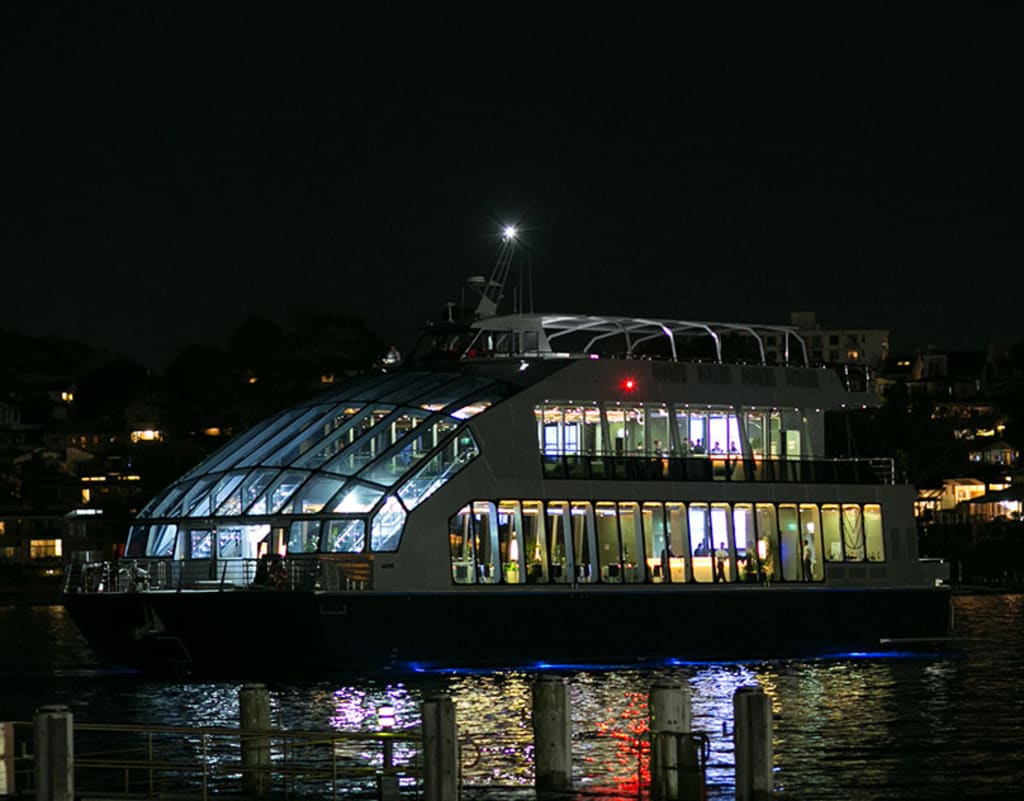 sydney harbour dinner cruises
Sydney, the dazzling city known for its sparkling harbour, gorgeous beaches, Sydney Harbour's famous dinner cruises and iconic landmarks, is a must-visit destination for travellers from around the world. However, beyond the famous sights, there are many lesser-known facts that make Sydney truly unique. Did you know that the city has the world's largest natural harbour or that it was once home to one of the most notorious prisons in history? From its quirky quirks to its great history, Sydney is full of surprises. You're gonna bookmark this blog, especially if you're someone who thrives on every piece of fascinating information.
Here we go!
Sydney is home to more than 100 beaches, with lengths varying from a few feet to several kilometres.
The Australia Day Regatta, which started in 1837, is the oldest continuously conducted annual sailing regatta in the world.
Mckell Beach at Darling Point is the smallest beach in Sydney. It is accessible only by boat at a low tide.
In Sydney, 31.7 percent of people were born abroad and 22.2 percent of the population of the whole of Australia.
The oldest house in Sydney is located in The Rocks. It is "Cadman's Cottage" which was built in 1816. Interestingly, it was considered at the prime real estate spot even before 1816.
Did you know? The estimated price of building the Opera House was $7 million and it ended up taking 14 years and $ 107 million. Almost 14 times of the estimated price.
The Sydney Fish Market is the world's 3rd largest fish market.
The Sydney Harbour Bridge was built in 1932, but can you guess how much paint they use just for the first coat? 2,72,000 litres.
Paul Robeson was the first person to perform at the great Sydney Opera House. He sang Ol' Man River to their construction workers.
There are a variety of cruises in Sydney. But do you know? Clearview is Sydney Harbour's only glass boat dining cruise. It is regarded as one of the best premium Sydney Harbour dinner cruises. So, try one of Sydney's best dinner cruises if you wanna experience top-quality food with a scintillating night view of harbour attractions.
Ambrosia On The Spot, Sydney's famous cafe set a special record by making the world's largest burger. It contained 120 eggs, 95.5 kg of beef patty, 150 slices of cheese, 2.5 kg of tomatoes,1.5 kg of beetroot and 2 kg of lettuce. How about having a giant burger from Ambrosia?
Tom Wills and Henry Harrison, both of Sydney, were the people who invented Australian football. When Tom was young, he participated in Marngrook, an Aboriginal game. Sydney initially mostly rejected the game, but Victoria quickly adopted it and made it quite popular.
Sydney ranks first in the world for the number of international students. Over 50,000 students study at the top universities in Sydney, and another 50,000 attend its vocational and English-language schools.
The major languages spoken in Sydney are English, Cantonese, Arabic, Vietnamese and Greek.
Urban Sydney is divided into 658 suburbs. Out of that 33 of these suburbs are close to Sydney CBD.
Approximately 4,300 convicts lived in Sydney between 1788 and 1792, yet maps from this era do not depict any jail structures. Instead of being imprisoned, criminals were transported to Sydney as their punishment.
The 2,194 pre-cast concrete roof panels that make up the Sydney Opera House's roof weigh up to 15 tonnes each. A 350-kilometre-long tensioned steel cable holds the panels together, and if laid end to end, it would reach Canberra.
In 2007, Bondi Beach saw 1,010 bikini-clad ladies. The event broke the record for the biggest group swimwear photo shoot in history. It was one of many Guinness World Records established in Sydney.
The Grand Organ at the Opera is the biggest mechanical tracker-action pipe organ in the world, with 10,154 pipes, and it took 10 years to construct.
Summary
I have taken you through a few interesting Sydney facts, which I was amazed to learn about. Is your interest piqued enough to explore the city? If yes, pad up and get ready for your adventures and I am sure you stumble across more hidden gems and interesting facts. Now that I've listed 19, I'm counting on you to make it an even 20!
Reader insights
Be the first to share your insights about this piece.
Add your insights