Guides
15 'Crazy Rich Asians' Locations You Need Not Be Crazy, Rich, or Asian to Visit
The hit Hollywood rom-com's filming locations in culturally rich Singapore and Malaysia are fascinating destinations worth visiting.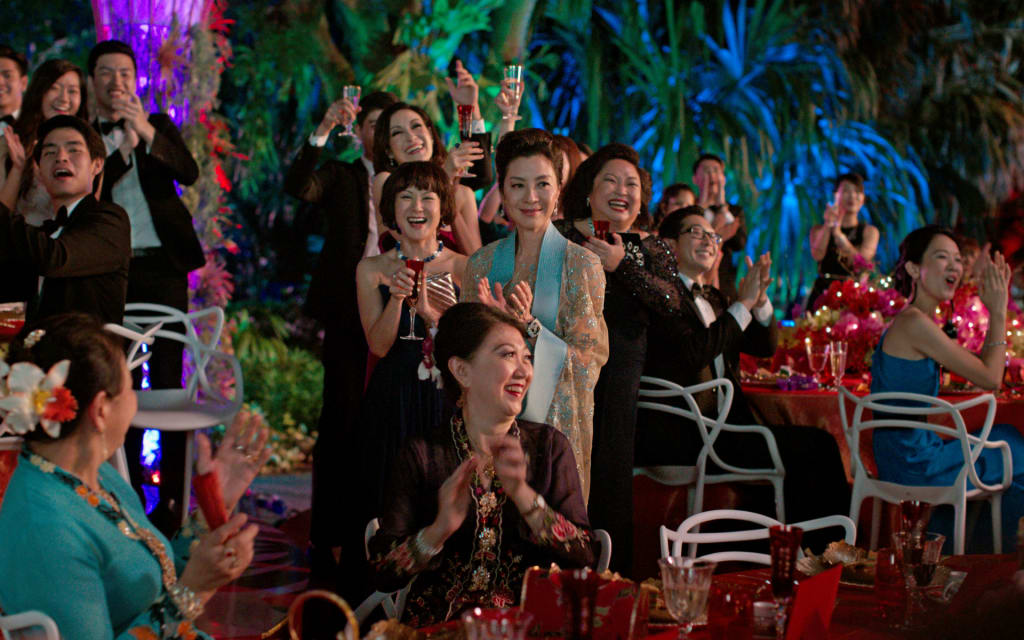 Crazy Rich Asians, based on the best-selling novel of the same name by Singapore-born Kevin Kwan, officially became the most successful Hollywood studio rom-com in nine years after grossing $117.3 million on its third weekend at the US box office. Set in Singapore, the Jon M Chu-directed film is a delightfully funny romance that deftly covers universal themes of love, family, and friendship.
The $30 million production, the first studio film since 1993s The Joy Luck Club to feature a predominantly Asian cast in a contemporary setting, tells of New Yorker Rachel Chu (Constance Wu) who travels to Singapore with her boyfriend Nick Young (Henry Golding) to attend his best friend's wedding, only to discover that not only is Nick the scion of one of the richest families in Asia, he's also one of Singapore's most eligible bachelors.
The glossy film also highlights many fascinating real-life destinations in Singapore and Malaysia as backdrops that may interest the wanderlusters among you. Here are 15 Crazy Rich Asians filming locations which you need not be crazy, rich, or Asian to visit. (Warning: Spoilers ahead!)
Locations in Singapore
1. Singapore Changi Airport
Upon landing in Singapore, Rachel is taken in by the country's spotless airport. Voted the world's best airport for six consecutive years by Skytrax, the venue boasts top-notch facilities including indoor gardens, a 24-hour movie theater, and a swimming pool. If your flight is delayed for hours, this is the best airport to be stranded in.
2. CHIJMES Hall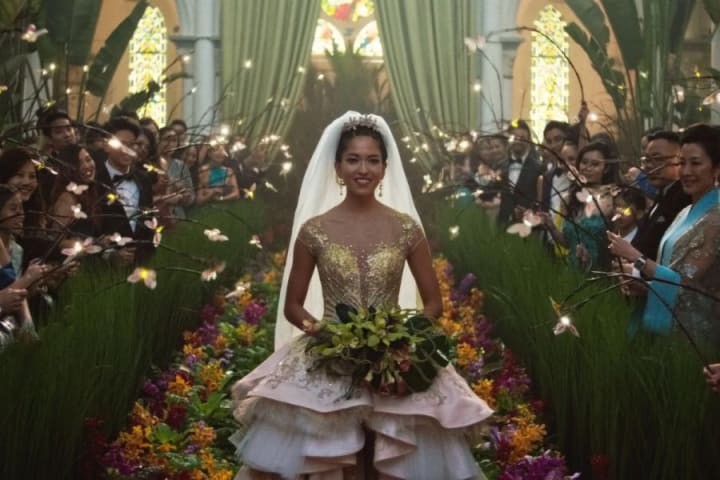 The spectacular $40 million wedding of Nick's good friends Colin Khoo (Chris Pang) and Araminta Lee (Sonoya Mizuno) takes place in CHIJMES Hall, a restored 19th-century Gothic chapel that used to be part of a convent and school. Located in the heart of the city centre, the historic CHIJMES complex now houses restaurants, pubs, and event space.
3. Gardens by the Bay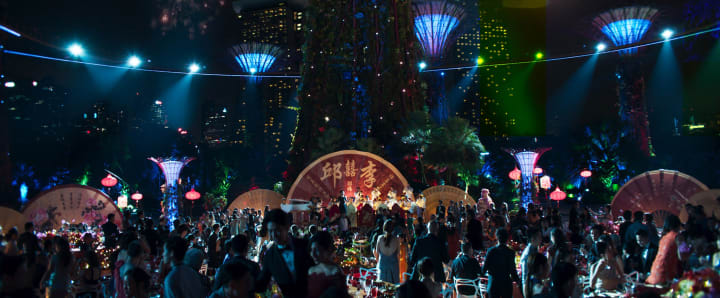 The newlyweds' fancy wedding dinner is held at this urban oasis destination with its Instagram-worthy Supertrees in the background. Admission to the 250-acre venue is free and the best time to visit is after dark when the Supertrees light up in assorted colors with two music-and-light shows nightly.
4. Marina Bay Sands SkyPark
At 57 stories high, this luxury hotel's rooftop is the best place to catch panoramic views of the Singapore skyline. Its infinity pool, the size of three Olympic pools, is the setting for the synchronized swimming performance as a rousing party is happening at the CE LA VI club during the film's fireworks-laden finale.
5. Raffles Hotel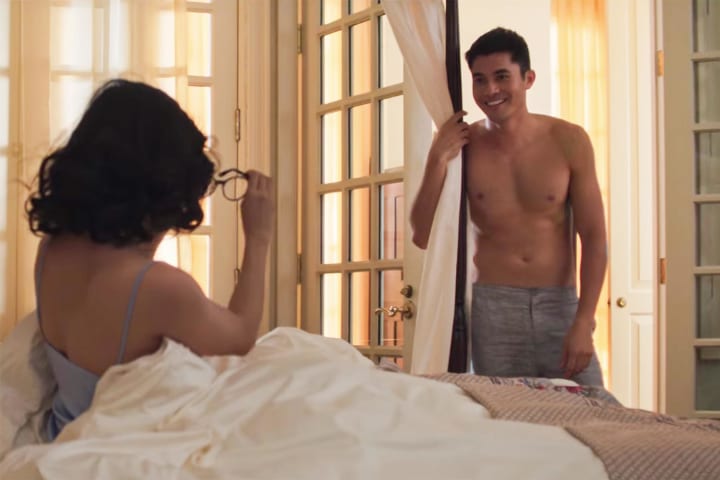 Built in 1887, this iconic colonial-era hotel is where Nick and Rachel stayed at while in Singapore, and in the Presidential Suite no less. Famous guests include Elizabeth Taylor and Michael Jackson, and the country's renowned cocktail, Singapore Sling, was created here. Known for its top-end shops and English high teas, the hotel is currently undergoing renovation and slated to reopen in 2019.
6. Newton Food Centre
When in Singapore, trying its varied food is a must. This popular hawker centre is where Colin and Araminta bring Nick and Rachel to for a late night feast. With some 100 stalls to choose from, you can get your fill of local culinary delights here such as satay, sambal stingray, and Hokkien mee.
7. Cluny Park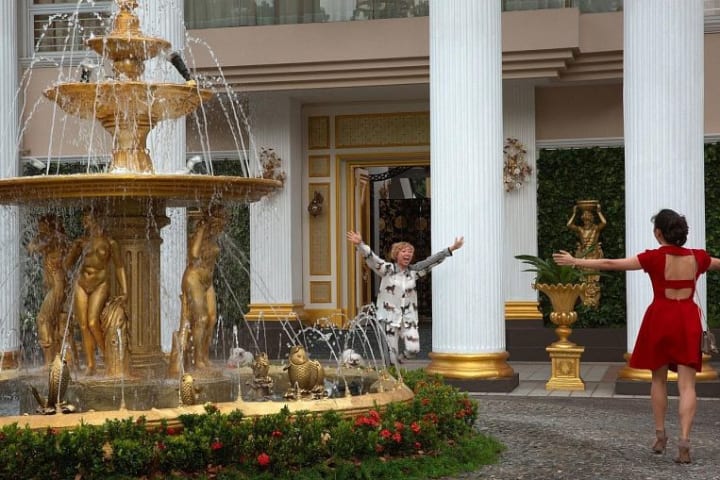 The mansion that Rachel's former college mate Goh Peik Lin (Awkwafina) and her family live in is a real mansion in Cluny Park located in the "hot property area" of Singapore's District 10, except it is not as gaudy and gold-plated as it is in Crazy Rich Asians.
8. Bukit Pasoh Road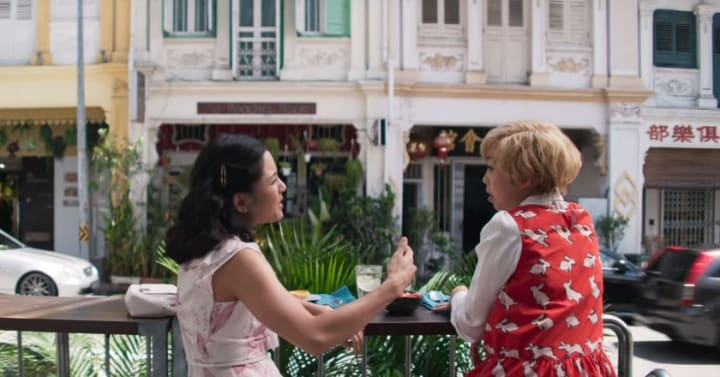 The place where Rachel and Peik Lin meet to discuss how to deal with Nick's domineering mother (Michelle Yeoh) is the outdoor area of Humpback restaurant, located on a street on the edge of Chinatown where you will find clan associations in restored shophouses next to hipster cafes, restaurants, and hotels.
9. Ann Siang Hill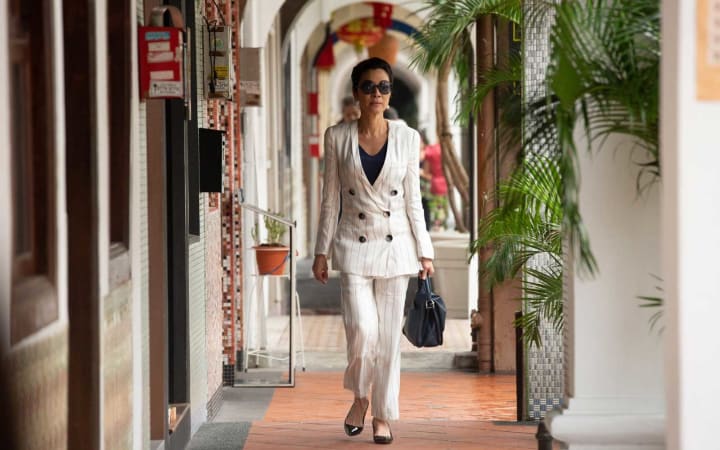 The street where a smartly-suited Eleanor is seen walking towards the mah-jong parlor to meet Rachel is Ann Siang Hill which, along with the adjacent Club Street, is a bustling enclave filled with elegantly restored shophouses housing themed cafes, bars, and restaurants.
10. Merlion Park
The Merlion—the official half-lion, half-fish mascot of Singapore—is seen a few times in the film, proudly sprouting water from its mouth into Marina Bay. The 8.6 m tall statue, one of the city-state's most popular tourist attractions, is strategically placed to face east as it is believed to be the direction that brings prosperity.
Locations in Malaysia
11. Astor Bar, St. Regis Kuala Lumpur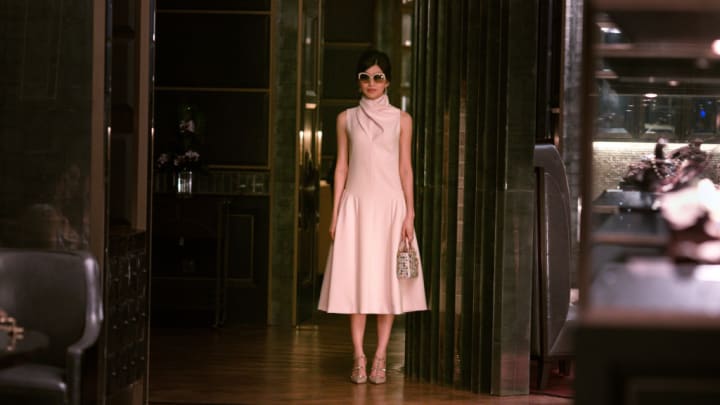 The bespoke jewelry boutique which Astrid Teo (Gemma Chan) glamorously sashays into before purchasing a $1 million pair of diamond earrings without batting an eyelid is filmed at the elegant Astor Bar at St. Regis Kuala Lumpur. The bar is known for its extensive range of champagnes, vintage wines, and spirits.
12. Carcosa Seri Negara, Kuala Lumpur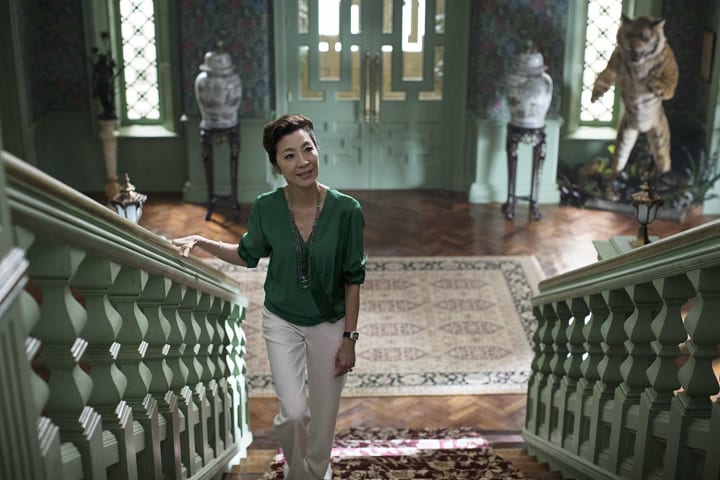 The Peranakan-themed ancestral home of the Young family in Singapore's Tyersall Park is filmed at this grand colonial-era building in Malaysia. Once the former official residence of the British High Commissioner to Malaya, it was a boutique hotel from 1989-2016 where famous guests include Queen Elizabeth II. It will soon breathe new life as an Asian Heritage Museum.
13. Langkawi Island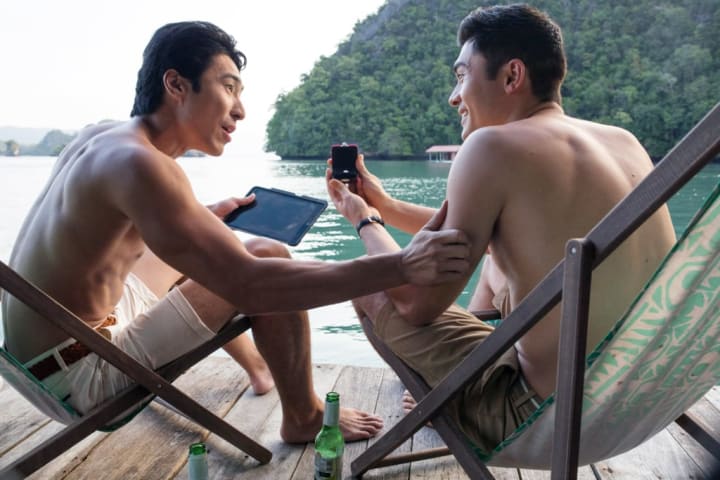 Though it is highlighted as Rawa Island—an actual coral island in Malaysia—the tranquil spot where Nick informs Colin that he plans to propose to Rachel was actually filmed at Langkawi Island located off the coast of north-western Malaysia. An archipelago of 99 islands, the UNESCO Global Geopark is popular with holidaymakers who love sun, sand, and sea.
14. Four Seasons Resort Langkawi
Also on Langkawi Island in the Tanjung Rhu area, this 5-star beachfront property is where Araminta has her bachelorette party. The 91-room resort boasts Malay-style pavilions and villas, spa facilities, and sandy beaches with views of the Andaman Sea.
15. Cheong Fatt Tze Mansion, Penang
Also known as The Blue Mansion, this 19-century heritage building in Penang was built by Hakka tycoon Cheong Fatt Tze for his seventh wife. Now a museum and boutique hotel, its interior courtyard is the setting for the pivotal mah-jong scene between Rachel and Eleanor. In an upper floor room, Singaporean actress Tan Kheng Hua—who as Rachel's loving mom Kerry also appeared later in the scene—is featured on a wall-sized poster of a 2011 site-specific play, No. 7, in which she played the lead role of the above-mentioned seventh wife.
Special Mention: Be-Landa Residence, Malaysia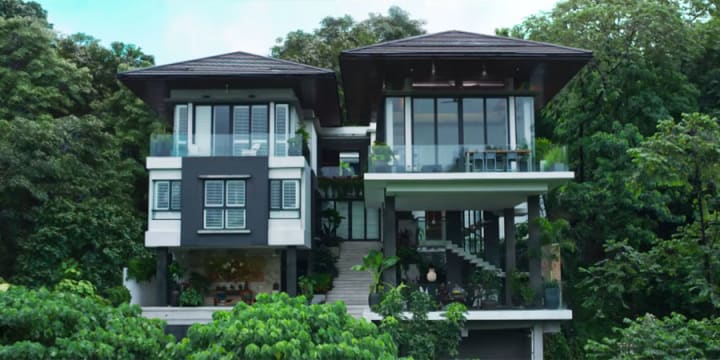 According to Architectural Record, the breath-taking house set amidst a forest setting where Eleanor hosts a bible study group is an actual villa designed for a Dutch family and is located on a very steep 35 degree slope in Malaysia. Doubt very much it is open to the public but maybe the owners could consider walk-throughs for Crazy Rich Asians fans!
See Also:8 Michelle Yeoh Movies to Watch as Star Trek: Discovery Beams up on TV