10 Space-Saving Packing Hacks You Need to Know
Need to pack your entire room into your luggage for a week of vacation? Then consider using any of these space-saving packing hacks to stuff your luggage with ease.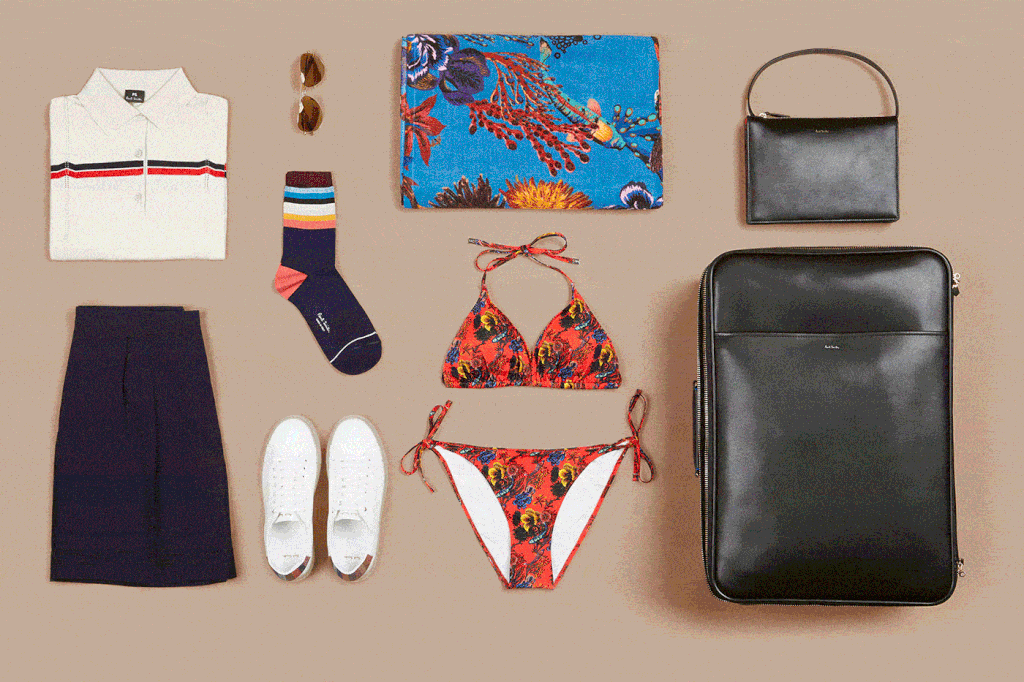 Whenever I headed back to college, I always found it to be the biggest struggle to pack my necessities. I bring a ton of my belongings because I attend college in a different state so I stuff my luggage. I was also the worst packer ever because I'd actually throw everything into my luggage and try to zip it closed. The majority of the time, I had to bring extra bags because I couldn't make enough space for other things. I hated bringing so many bags because they were a total pain to drag them through the airport and around campus.
I was desperate to find ways to make more space in my luggage so I wouldn't have to bring so much bags. After searching online, I found so many space-saving packing hacks that helped me bring fewer bags to school every semester! If you're just as hopeless as I was, follow these brilliant tips and tricks to make more room in your luggage.
Stuff your shoes with socks.
When you pack your shoes, there's space inside of the shoes that you can fill with almost anything. You can store socks right into your shoes so you're not searching through your luggage for a pair of socks to wear.
You can also store any other necessity in the holes of your shoes like accessories or even toiletries like toothpaste. Remember, you want to take up as little room as possible so you don't have to bring another bag with you for your travels. Using the holes in shoes for storage is one of the best space-saving packing hacks you should start doing for all of your packings.
You should stop folding and stacking your clothes because this is taking up so much room in your bag. The best way to really make more space and pack in more clothes is rolling them. When you roll your clothes, you can easily stuff them next to each other and they don't consume much space.
Simply take your pieces of clothing that aren't too bulky and roll them up tightly. You can stack two to three shirts on top of each other and roll them so not much room is taken up. Make sure you stuff every corner and empty spot with your rolled up clothing to fill in the gaps. Now that's how to pack for vacation using military packing tips.
Place your jewelry between plastic wraps.
If you don't pack your pieces of jewelry the right way, you're bound to lose them somewhere in your luggage. The worst is when they get tangled together and it takes forever to untangle the chains. This happened to me way too many times and I finally realized one of the best space-saving packing hacks for even my smallest accessories.
Lay out pieces of plastic wrap and place your jewelry on them. Then lay another layer of plastic wrap on top of your jewelry and flatten it out. The plastic wrap should completely outline your jewelry pieces so nothing gets tangled and nothing slips out of the wraps when you stuff these into your luggage.
When you're bringing shampoos, conditioners, lotions, or anything else with you on vacation, they can consume a lot of space in your luggage because many of them are in large, hefty sizes. Instead of bringing the bottles, why not transfer some of them into smaller-sized tubes?
Humangear's GoToobs are the best squeezable travel tubes that can store your products without any leakage and easily put them away in your bag. These tubes are made from soft, rugged silicone that make it easy to squeeze every last drop out.
Use your sunglasses cases for extra storage room.
If you own a pair of sunglasses or glasses that come with a large case, those cases can be used to store your smaller belongings! Not many people know that using your glasses case is one of the most genius space-saving packing hacks because you can store so much and it won't take up much room in your bag.
You can store away your phone charger, earbuds, and even makeup products in these cases. They're usually hard casing so you can store your most delicate products and nothing will damage them. That's a genius vacation packing tip if I've ever seen one.
Use old medicine bottles for storage.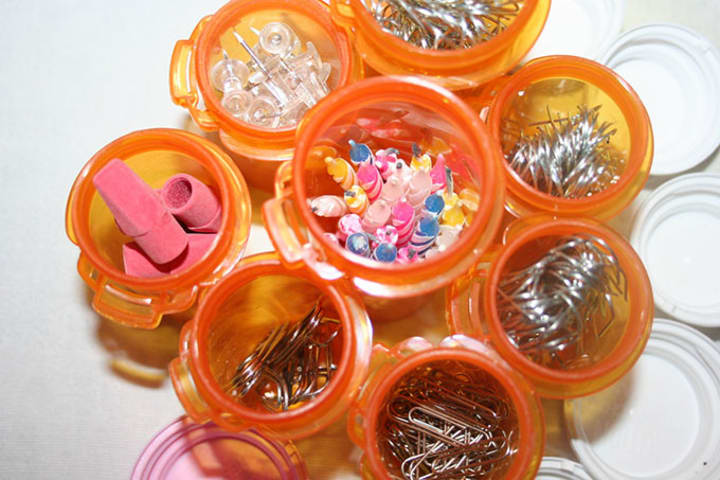 Old medicine bottles can be your best friend when it comes to packing for college or vacation. You can use empty prescription bottles or over-the-counter medicine as containers.
You can put away small stud earrings in them, phone chargers, or any other small belonging that you know you'll lose in the luggage if they're not properly stored away.
Wear your bulkiest items or put them in a different bag.
Wearing your thickest clothing is among the best space-saving packing hacks because they can easily take up a lot of room in your luggage. You definitely don't want to include your jacket and thick sweatshirts in your luggage, so try your best not to because they consume space.
You can either wear your thick clothing or store them in a different bag that's meant for thick pieces of clothing. However, if you know that you're going to sweat like a pig if you wear your thick clothing, then it's best if you store them away in a different bag.
One of the worst things I always hated to pack were necklaces. No matter how I stored them in my luggage, they'll always be tangled together! It was actually the way I was putting them in my luggage, but I found an awesome way to pack necklaces that won't let the chains tangle together at all.
Take regular straws and cut them according to how long your necklace chains are. Then slip the chain through the straws and connect the hook together. This method will prevent your necklaces from getting knotty and makes they stay in one piece!
Stack bras on top of each other.
Ladies, we all know how frustrating it is packing bras in a luggage because they can lose their round, smooth shape if we don't properly fold them. Depending on our bra size, they can take up a lot of room in our bags, too. After semesters of struggling to pack my bras, I've discovered one of the brilliant space-saving packing hacks that won't ruin your bras.
Stack as many bras as you can on top of each other, then fold them. This is a better method than folding each individual bra and letting them take up room in your luggage.
Lastly, tightly folding your underwear is one of the best space-saving packing hacks because this trick will help you consume less room with just your underwear. If you simply toss your underwear into your luggage, stop doing that and start folding them tightly. When you properly fold underwear, they become a smaller size and you can use them to fill in the gaps in your luggage.
Once you're done folding all of your underwear, use them to stuff any gap and little empty spaces between your rolled up clothing and other belongings. You're filling in as much space as you can without taking any up that you need for other things!