10 Reasons to Visit Australia
If you need convincing, here are some of the biggest reasons to visit Australia.
If you've never been to the land down under, you owe it to yourself to visit. Australia is home to a vast array of ecosystems and unique wildlife including koalas and wallabies. The food and wine culture is unparalleled, featuring fresh seafood and some of the finest wineries in the world. Australia's urban metropolitan areas, such as Sydney and Melbourne, are cultural hubs for the region, home to phenomenal music, dance, sports, and art destinations. If you aren't already convinced, let's look a little more closely at some of the greatest reasons to visit Australia.
Kangaroo Island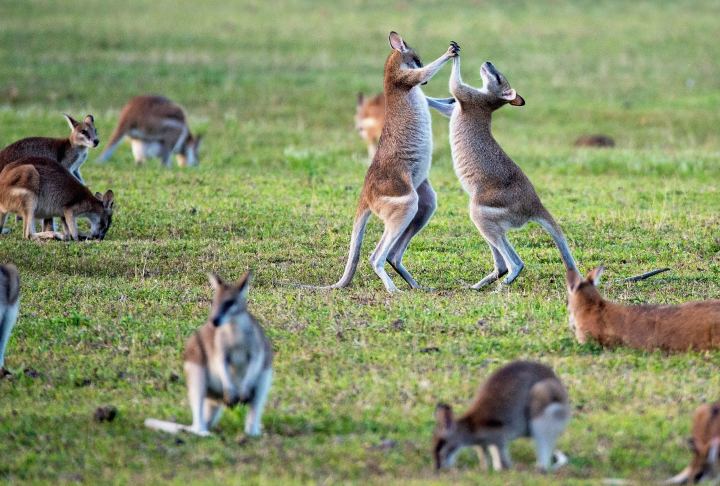 There's nothing I love more than an adorable little joey. While you'll find your favorite hoppy marsupials just about anywhere on the continent, only after traveling to Australia will you find such exquisite and unique wildlife. Kangaroo Island is a pure paradise with all the attractions you could hope for. Kangaroo Island is home to Seal Bay Conservation Park, where you can take a ranger guided tour of the third largest Australian sea lion colony in the world. Kangaroos and Australia's other iconic animals are excellent reasons to visit, but that's just part of what Kangaroo Island has to offer.
On the western end of Kangaroo Island is Flinders Chase National Park, home of a fascinating array of geological phenomena collectively known as Remarkable Rocks. The southern part of the island is home to a gorgeous dune system known as Little Sahara and the Kelly Hill Caves system. Ligurian honey farms can also be found all across Kangaroo Island.
All The Reefs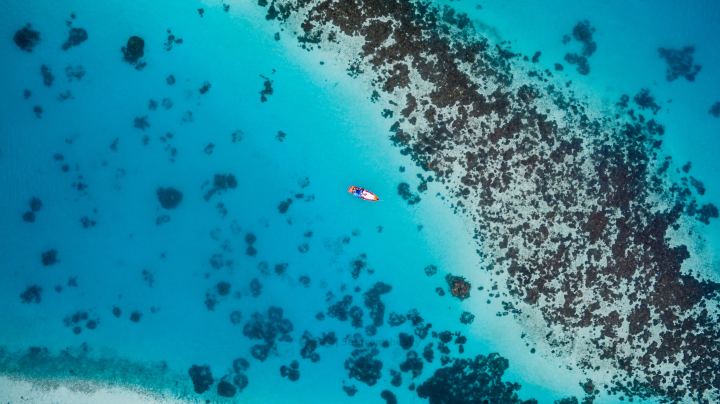 No visit to Australia is complete without a visit to the ocean. On their own, the oceans surrounding the island are great, but the real magic is underneath the surface. Located off the coast of Queensland, the Great Barrier Reef is breathtaking and deserving of its spot among the natural wonders of the world. You should make an effort to see it before it dies, but there are plenty of other reefs if you want to avoid the crowds.
Ningaloo Reef is the most famous after the Great Barrier Reef, but there are several smaller reefs peppered throughout the continent if you are hoping for a more low-key experience. Many of Australia's coastal islands feature reefs, such as Rottnest Island, Green Island, and the Solitary Islands. The remote Gove Territory Reef and Ribbon Number Three Reef are also beautiful, but home to some dangerous ocean life like barracudas, whitetip reef sharks, and saltwater crocodiles.
All The Beaches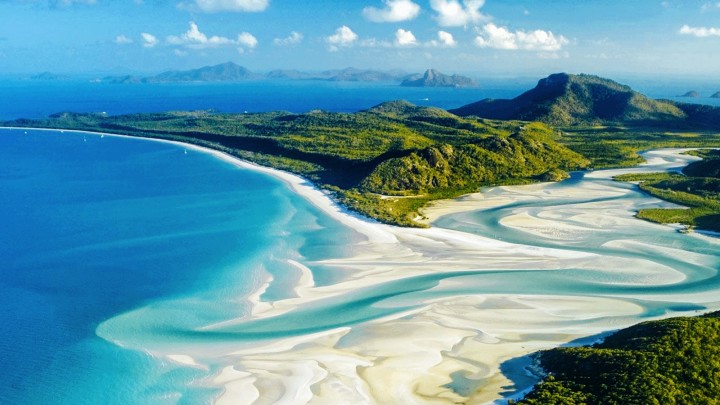 I've already said the oceans are the biggest reasons to visit Australia, but you don't have to snorkel through a reef to appreciate them. Australia's beaches are nothing short of world class, and are an absolute must if you decide to take a trip down under, especially since they offer some of the best beaches in the world where you can get a great suntan. Australia's most (in)famous beach has to be Bondi Beach in Sydney. If you are into big crowds and urban skylines, more power to you! But I can't recommend the expensive, overcrowded tourist trap when there are literally thousands of other beaches to visit.
If you're looking to splurge, then the exclusive Lizard Island has several of its own beaches and an unbeatable location on the Great Barrier Reef. On the mainland, the breathtaking Whitehaven Beach boasts the purest sand in the land. Cable Beach sits on the Indian Ocean (as opposed to the Pacific) and offers an unmatched view of the sunset. Cable Beach also has yet to go "full tourist," providing a beautiful natural landscape without as much of the riff-raff of some other more popular beaches.
Sydney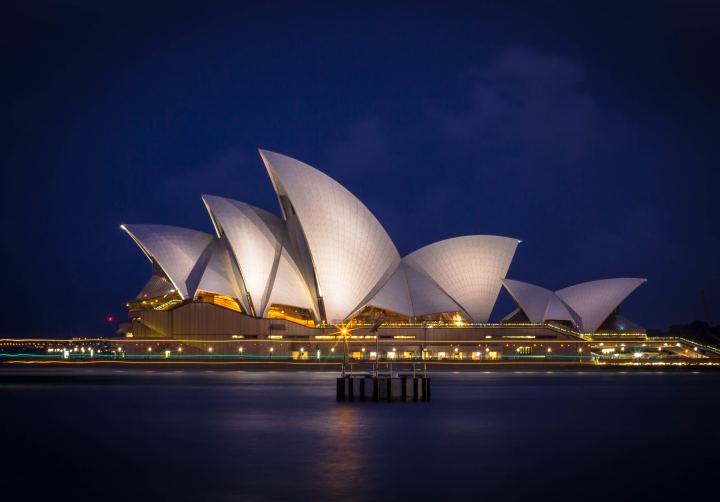 Sydney is the most populous city in Australia and offers an impressive array of amenities. In fact, you can find dozens of reasons to visit Australia without even leaving the Sydney metropolitan area. Perhaps Sydney's most iconic tourist destination is the Sydney Opera House, which hosts over forty shows every week in a variety of genres. You'd be hard-pressed to find a more enjoyable evening than a night of ballet or opera at the world's largest and most iconic performing arts center. Besides the Opera House, Sydney is home to a multitude of tourist destinations such as the Sydney Tower, the Taronga Zoo, Bondi Beach, and the Sea Life Sydney Aquarium.
Melbourne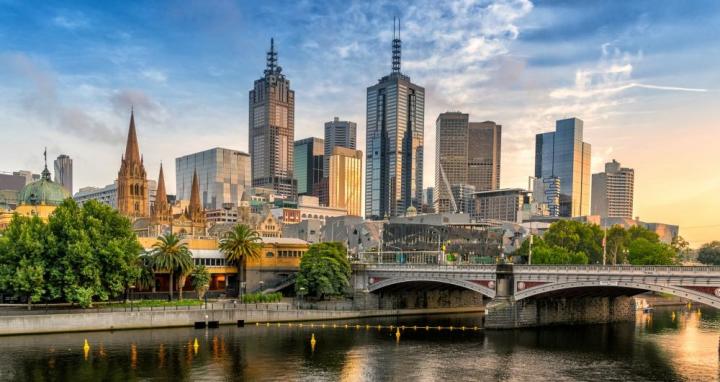 Melbourne is the second most populous city in Australia, right behind Sydney. It is slightly less touristy and actually ranks as the most livable city in the world. Considered by many to be the cultural capital of the country, it is filled with places to visit in Australia. Melbourne houses a wide variety of modern and historical cultural destinations, such as the Australian Ballet, Melbourne Cricket Ground and the National Gallery of Victoria. Melbourne is also home to its own symphony orchestra, theater company, and the Victorian Opera. Like most of Australia's premiere cities, Melbourne is also home to a number of beaches thanks to its location on Port Phillip Bay.
Kakadu National Park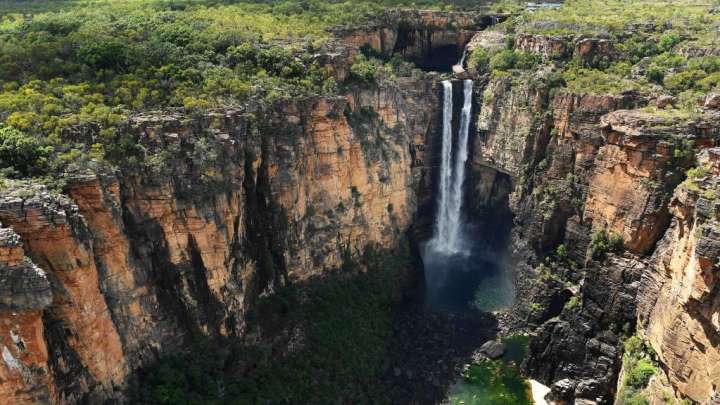 Australia is home to thousands of acres of protected land, but the crown jewel of African parks is Kakadu National Park. Located in the Alligator Rivers region within the Northern Territory of Australia, Kakadu National Park boasts nearly 8000 square miles' worth of reasons to visit Australia. The massive stretch of land consists of a diverse array of environments, meaning Kakadu is home to countless unique animals, including endangered and endemic species. Kakadu is also home to several striking natural features, from massive termite mounds in the lowlands to the largest waterfall in the park, Jim Jim Falls. If you are at all a fan of nature, Kakadu National Park is filled to the brim with fun.
World Class Wineries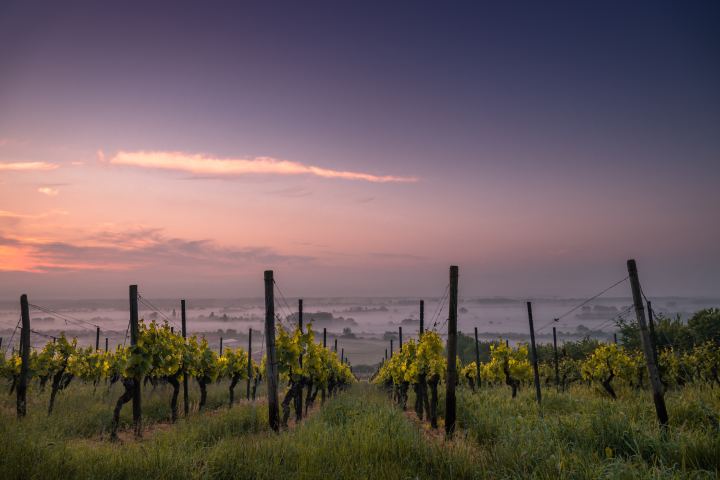 Australia is home to a burgeoning wine culture. No matter where your Australian travels lead you, you can expect to find a world class winery just about anywhere. Even if you are visiting the country for a different reason, the wineries themselves offer many reasons to see Australia. The best wineries offer full-day experiences that incorporate tastings, tours, classes, chocolate, cheese, and more, all while enjoying delicious wine and beautiful scenery. If you fancy yourself a wine aficionado, Australia's wineries belong on your bucket list.
The Pink Lake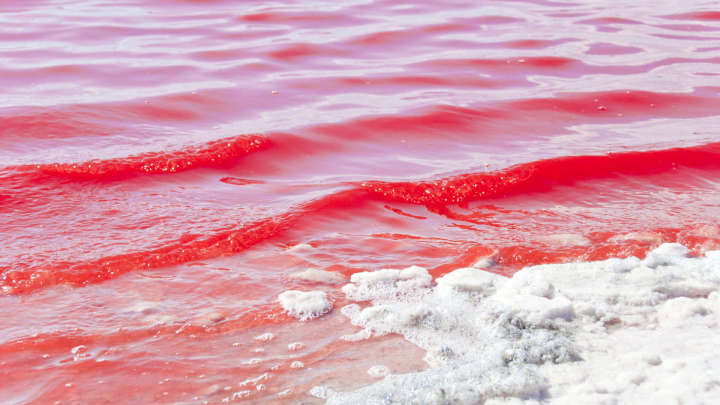 One of the most unusual and striking water features anywhere in the world, Lake Hillier has an unmistakeable pinkcolor. And when I say pink, I'm not talking like a faded salmon or anything subtle, I'm talking full on bubble gum, doll house hot pink. Scientists have a few ideas, but we still aren't entirely sure what causes the lake's unique color. It's considered to be safe to swim in, but you probably won't get a chance to: the Lake Hillier is a protected area. There are, however, scenic airplane flights and cruise lines that can take you near the pink lake, allowing you to observe it with your own eyes. Located in Western Australia just a stone's throw from the Southern Ocean, this one-of-a-kind pink lake is certainly one of the most unique attractions in Australia.
Ningaloo Coast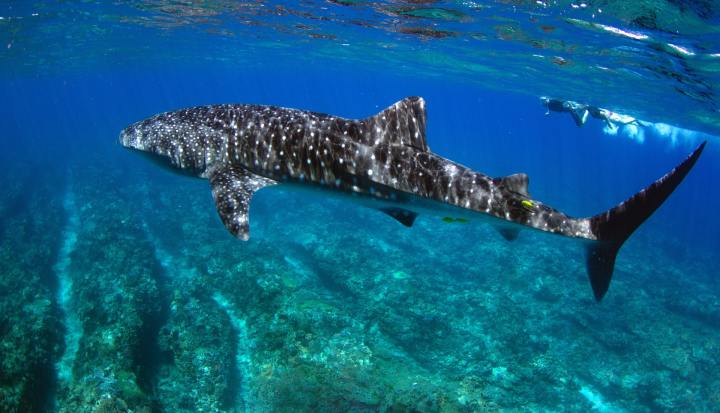 The Ningaloo Coast is a one-size-fits-all destination. Perhaps the most famous feature of the coast is Ningaloo Reef: slightly less touristy than the Great Barrier Reef, Ningaloo Reef is located on the opposite side of the island in Western Australia. The reef is just one small aspect of what makes the Ningaloo Coast such a phenomenal destination. You can learn to pilot a microlight aircraft, offering a bird's eye view of the glorious coast and migrating humpback whales. At night, you can camp on the coast at a luxury campsite. But the crown jewel of Ningaloo Coast's offerings is the unparalleled opportunity of swimming alongside the biggest fish in the sea: the gentle whale shark.
Seafood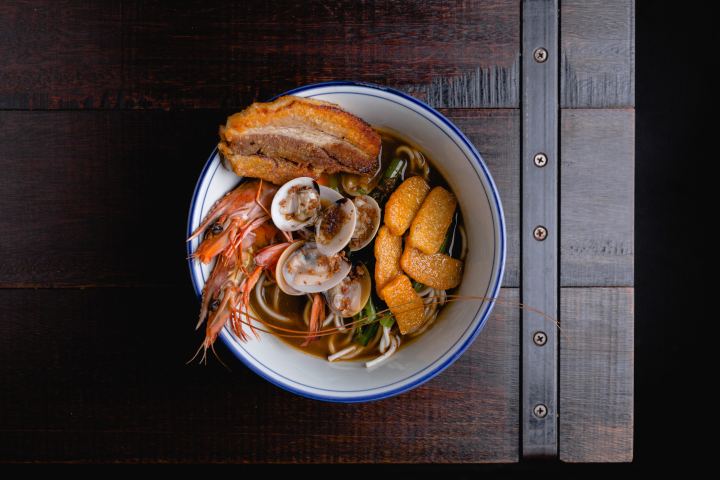 If you love seafood as much as I do, there is no greater seafood mecca than coastal Australia. Anything from freshly shucked oysters to wild-caught swordfish are available for you to feast on. Urban metropolitan areas house some of the finest sushi in the world, while more humble delicacies like fish and chips or grilled barramundi can be found just about anywhere you look. You may even decide to visit a fish market and pick out your own smorgasbord of snapper, lobster, and king prawns to throw on the grill yourself for the classic Australian barbecue experience. The immense array of delicious and unbelievably fresh seafood is one of the simplest but greatest reasons to visit Australia.