10 Best Beaches in the World Where You Can Get a Great Suntan
10 Top World Beaches That Can Give a Great Suntan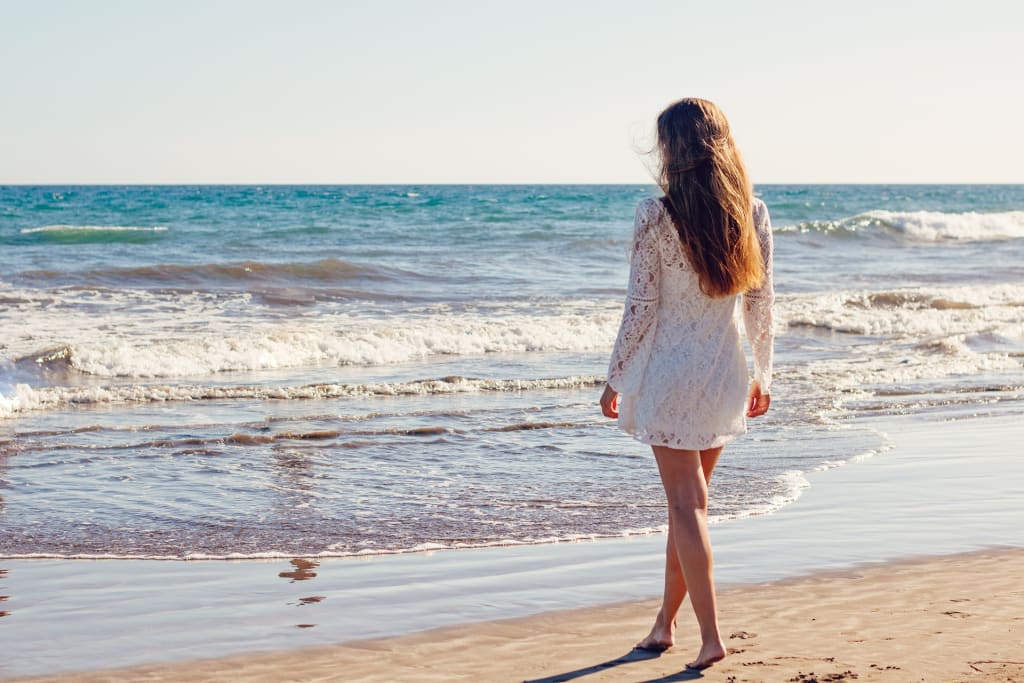 Young woman at the beach
The world is full of lovely beaches and all you have to do is take a trip to one of them. Comparing the best beaches in the world with others is like comparing the value of gold to wood. Traveling to one or all the beach destinations will leave you spellbound and clamoring for more. Your vacations will be memorable ones and you will have lots of stories to share when you reach back home as well as have a great suntan to show off.
Kauai Beach, Hawaii
Kauai Beach is also known as the Garden Island. It is situated in Hawaii and has lush and lovely surroundings that make it the talk of the town for vacationers. In fact, its beauty drew famous Hollywood film director and producer Steven Speilberg to its location where he directed the well-talked about movie, Jurassic Park. Kauai Beach is a charming place to be, and during the holidays, the area is usually bustling with tourists from all over the world. You would not want to miss this spot when looking for some of the best beaches in the world as your next vacation destination.
Frenchman's Cove Beach, Jamaica
The Caribbean beaches have been known to be some of the most outstanding in the world, and Jamaica is no exception to the rule. The well-known Frenchman's Cove beach is surrounded by exquisite beauty that will leave you breathless. The jungle surrounding the beach is filled with fascinating vegetations that will make you want to spend the rest of your life in its lush surroundings. The beach is a hot spot for locals and traveling tourists to the paradise island alike, and if you should go there, you will be sure to get your money's worth of picturesque beauty as well as a fantastic suntan to take back home with you.
Juan-Les-Pins Beach in France
France has some of the most awesome beaches around where you can travel to and spend the time in relaxation as well as comfort. Take, for example, Juan-Les-Pins beach, where many tourists flock to on a yearly basis. This beach is known to have a touristy history and is liked by many visitors to the area for a number of different reasons such as its sunny location and tempting sand. While being there, you can enjoy having some mouthwatering dishes at any one of the restaurants or staying at the beach's luxurious hotel where you can pass the time away enjoying the captivating beauty of the establishment. What better way to get a good suntan than being at Juan-Les-Pins beach?
Railay Beach, Thailand
Railay Beach in Krabi, Thailand is one of the most outstanding beach spots for savvy travelers. It is very beautiful to behold, and once you arrive there, you will not want to leave. The spot is ideal for honeymooners and lovers as well as single people who are just looking for a great tan. Railay has a stunning view of limestone cliff architectures and is one of the most sought after places for nature lovers. If you love snorkeling, rock climbing, kayaking, and other outdoor activities, then Railay is the place to be.
Pinney's Beach, Nevis
Nevis boasts some of the most attractive beaches that will take your breath away, and Pinney's beach is only one of them. At Pinney's, you can get one of the best tans by just sitting or lying on the beach. The atmosphere there is pleasant and the sand consists of saffron color to meet your every expectation. Although the beach is actually a big place where many diverse nationalities visit, you can still find a cozy, quiet spot for you and your special friend to converse in private, or, if you prefer, you can relax on your own without anyone to bother you. For entertainment, you can visit the bars where you can enjoy some of the culture vibes. You will be sure to get a great tan as well if you travel to Pinney's beach in Nevis.
Trunk Bay Beach, St. John
Trunk Bay Beach is one of the most splendid beaches in the world today. It is situated in the Caribbean where the Virgin Islands National Park is. The water of Trunk Bay Beach is clear and calm so that you and other swimmers will not struggle against the tide when swimming. It has an Underwater Trail measuring about 225 yards long. The beach is known to be a good snorkeling adventure for snorkelers. In addition, if you should enjoy taking long walks, you can try the hiking trail there where you will pass superb greenery where once stood adorable sugar cane plantations. Traveling to Trunk Bay Beach and getting a good-looking suntan is worth your time.
Frazer Island Beach, Australia
Australia is a great place to travel to and get a suntan as well. One of their most outstanding beaches is Frazer Island Beach, which has lovely looking golden sand as one of its main attractions. Over the years, cliff erosion has occurred many times and, in the process, has exposed over 70 different colors of some of the most marvelous sand seen on the earth today. As you go further along the beach, you will discover attractive and lush rainforest teeming with interesting different wildlife. You do not want to miss out on such an enchanted place like Frazer Island Beach.
Lopes Mendez, IIha Grande, Brazil
If you want to see one of the best beaches in the world, then you should try traveling to Brazil where Lopes Mendez lies. This beach has plenty of unspoiled, deserted sand that is powder-white in color. The area is great for touring purposes, and if you should go there, chances are you will find the place a dream come true for you. For relaxing purposes, you can lie underneath palm-made shelters, or you might just want to walk along the beach and pick almond fruits from the many fruit trees present there. Being at Lopez Mendez will leave you with plenty of memories to remember.
Barnes Bay Beach, Anguilla
Barnes Bay in Anguilla is ranked as one of the most popular beaches in the world and is ranked number 16 out of 40 top beach destinations in the Caribbean. It consists of the softest sand types felt anywhere in the world and this makes it one of the ideal places to travel as well as receive one of the finest suntans seen. Walking the beach, you will not have any sharp rocks or shells to cut into your feet. Therefore, you can take pleasant walks uninterrupted at Barnes Bay Beach location.
Horse Shoe Bay Beach, Bermuda
Horse Shoe Bay Beach is surely one of the most awesome beaches to visit for a tan and frolic any time of the year. Some hidden secrets that the beach has are Port Royal Cove, where you can watch your kid enjoy the time of his or her life in the shallow water, take pictures of outstanding rock formations that make you want to see more of the place, and enjoy the soft wonderful pink sand that you might not be able to get anywhere else. Horse Shoe Bay Beach is so captivatingly beautiful that Reader's Choice Awards ranked it the number one Atlantic resort for tourists to visit.
Therefore, let your hair down and travel to enjoy some of the best beaches in the world today. Spend your adventure in the sun and see what beauty tan you pick up. Being at any one of the beaches mentioned in this article will make you feel at home away from home.
About the Creator
Lancelot Tucker is a book author and a freelance writer who writes on all things. He loves to browse the net in his free time. Someday in the future Lancelot hopes to break into screenwriting.
Reader insights
Be the first to share your insights about this piece.
Add your insights