10 Budget Travel Tips for Student Travelers
Budget Travel for Students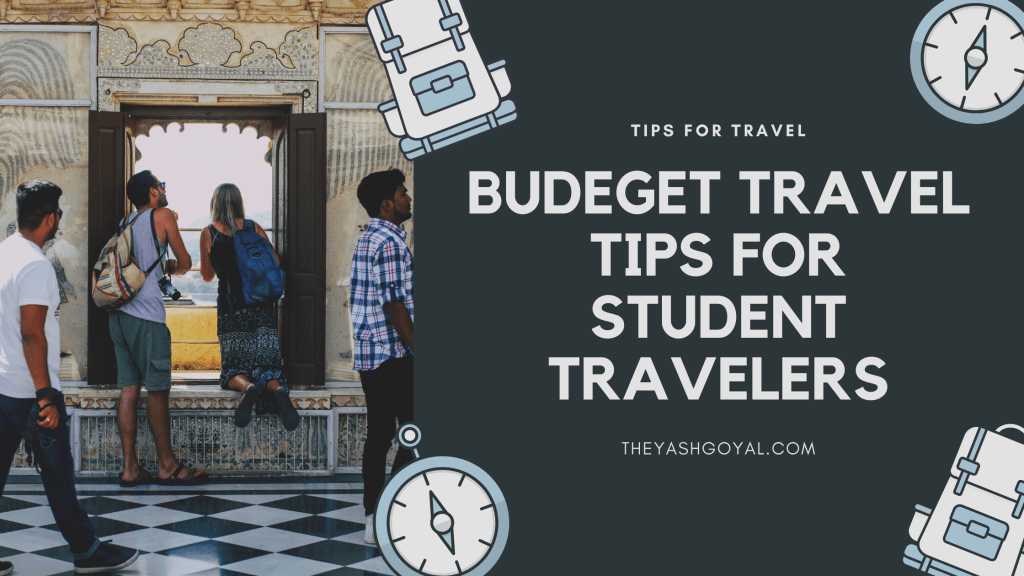 If you are a student, then the chances are that traveling is one thing you have been willing to have more of on your calendar but could not afford. We've all been there! Don't even try to deny it.
Yet, some young people manage to have it all and travel on a budget. At least five years ago young tourists became a significant economic force in this niche. Forbes reports that at least 20% of all international tourism spendings came from young travelers.
They state that "young travelers today want, more than ever, to enrich themselves with cultural experiences, to meet local people and to improve their employability when they return home."
So how can you join the group of students who get to stretch a dollar and go places? We know at least ten practical ways of how to make it happen for you. So, read on before you plan your next trip abroad!
1.Select Your Destination Carefully
Location is everything! While $100 might not get you through the day in France, it could last you for more than a week in Southeast Asia. A lot of travel newbies let airfare prices make the decision for them but that can be a mistake.
For a more realistic view of travel costs, you'll want to consider the cost of transportation, accommodation, and activities.
While flights to Europe and North America might be cheaper, hotel rooms, food, and excursions will be infinitely more expensive than in South America or Asia. Consider all costs before you decide what's the most affordable option.
2.Volunteer to travel for free.
You don't necessarily need to go on a paid vacation to enjoy it. You can volunteer at one of the international organizations abroad. This way you can be helping those in need and travel at the same time.
Such meaningful experiences not only give you a chance to get to know locals more but also dive into the culture, traditions, and problems that the society in a particular country is facing.
3.Plan Ahead
Flight prices can vary an unbelievable amount. While booking early might not always get you the best price, you don't want to wait until the last minute either.
One tool I love is the Skyscanner Price Alert. Enter the flight info you are looking for and then get alerts when the price changes. Just glancing at your alerts over a few weeks can save you hundreds. Know what's a good price, and commit to grabbing your tickets when you get a low price alert.
4.Look out for student discounts.
If that's not enough, you can always take advantage of the discounts a card from your college can give you. However, as it doesn't necessarily work everywhere, choose to order an ISIC card. It works in 133 countries and offers you a ton of things you can do either for free (like visit specific museums) or at a significantly lower price.
Go to their website to order the card or visit their nearby office.
5.Consider Alternative Transport
Before you go, figure out your transportation options. Taking taxis and planes everywhere can add up quickly and take up a large portion of your travel budget. Look into public transportation options to get from the airport and around the city!
For short journeys, citywide bike sharing programs can be a fun and cheap way to get around. If you are visiting multiple destinations, look into trains, buses, and ride sharing options.
Not sure what the best pick is? Don't be shy about using forums. Locals and fellow traveler will be happy to help you out.
6.Stay with locals.
CONTINUE READING : 10 Budget Travel Tips for Student Travelers