7 Road Trips To Take In India After COVID Lockdown
Road trips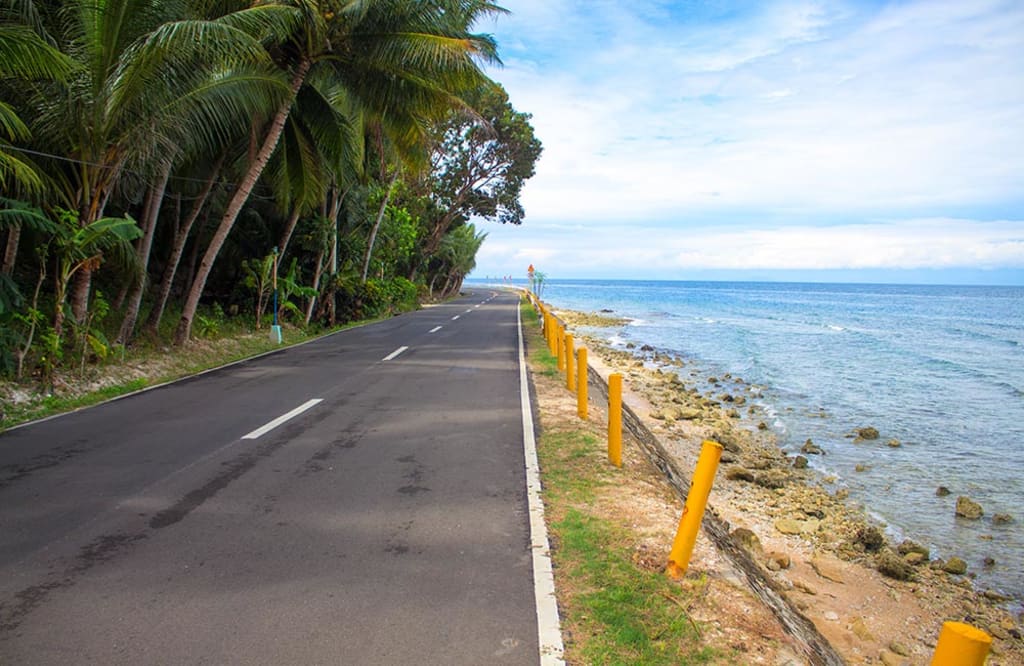 Hey peeps, we know that the recent COVID-lockdown has felt like an eternity. You must be waiting to get on your wheels and would have already planned your next road trip. But, for those who are yet to zero in on which route to take, or those who would like to not repeat the same trip every time, here is our hand-picked list of the top 7 road trips to take in India with your close ones.
1. Golden Triangle
The Golden Triangle tour is a must for anyone interested in an overdose of rich history and culture, all this while never being too far away from comfort. Covering three of the most culturally and historically rich cities in the country — Delhi, Jaipur and Agra — the excursion would not lead to even one dull moment, with so much to offer, from forts and delicious food to vibrant markets and folk performances. One of the best parts about this trip is the easy availability of budget hotels in all three cities that ensure that the vacation doesn't take a toll on you, financially.
Route for Delhi to Jaipur: Delhi–Neemrana–Alwar–Jaipur (280 km)
Route for Delhi to Agra: Yamuna Expressway (233 km)
Route for Jaipur to Agra: Jaipur–Bharatpur–Agra via Fatehpur Sikri (240 km)
Highlights: Rajput and Mughal monuments, scrumptious dhaba meals, comfortable accommodation, cultural performances, optional detours to Mathura–Vrindavan, Bhangarh and Keoladeo National Park
Best Time to Go: October to February
2. Jaipur To Ranthambore
You can make a road trip to Jaipur better by adding a ride to Ranthambore National Park. If you have time, you could to this as part of the Golden Triangle tour, or plan a separate one, for a less hectic experience. This is one road trip you can easily do as part of a weekend getaway from Jaipur, as the ride takes merely 3.5 hours. Ranthambore is one of the best places to see the Bengal tiger in its natural habitat, which, over time, has come to include the years-old Ranthambore Fort as well.
Route: Jaipur–Dausa–Lalsot­–Ranthambore (190 km)
Highlights: Wildlife viewing, tent/camp stays, birding, Jeep safari, visit to Ranthambore Fort
Best Time to Go: October to May
Park Timings: 6:00 am to 7:00 pm (varies with season)
Entry Fee: ₹500 onwards
3. Delhi–Ladakh
Delhi to Ladakh is one road trip on every list, and righteously, for this is one of the most rewarding and adventurous ones. From the concrete jungle and hazy megacity, you would ride through endless farmlands, beyond which, once you enter the mountains, the scenery changes with almost every turn and hairpin bend. There are two routes for this popular road trip from Delhi; we suggest you go via one and return via the other, for the best experience.
Route 1: Delhi–Srinagar–Kargil–Leh via Sonamarg and Zoji La (1,234 km)
Route 2: Delhi–Manali–Keylong–Leh via Rohtang Pass and Gata Loops (1,006 km)
Highlights: Hairpin bends, high-altitude mountain passes, Buddhist monasteries, clear views of the Milky Way, tent/camp stay
Best Time to Go: May to August
Note: If you are planning this trip in the immediate future, we would recommend against visiting the Pangong Tso area, due to the current Indo–China border dispute.
4. Ahmedabad To Kutch
The Rann of Kutch is one of the most geographically unique and culturally incredible places in India. A road trip here would not be of adventure, but of solitude and visual amazement. Though the biggest highlight of the Rann of Kutch is its vast, white, salt flats, the region would also treat you to the regional wildlife, including the rare Indian wolf, if you are lucky. For the ultimate experience, choose a full moon night to explore the area on your vehicle, because the view of the salt marsh illuminated by moonlight is one you do not want to miss.
Continue Reading : 7 Road Trips To Take In India After COVID Lockdown
For More Visit : THEYASHGOYAL