Yorktown Grad Readies herself for 2020 Miss New York USA Pageant
Have Confidence is Amanta Krasniqi's Message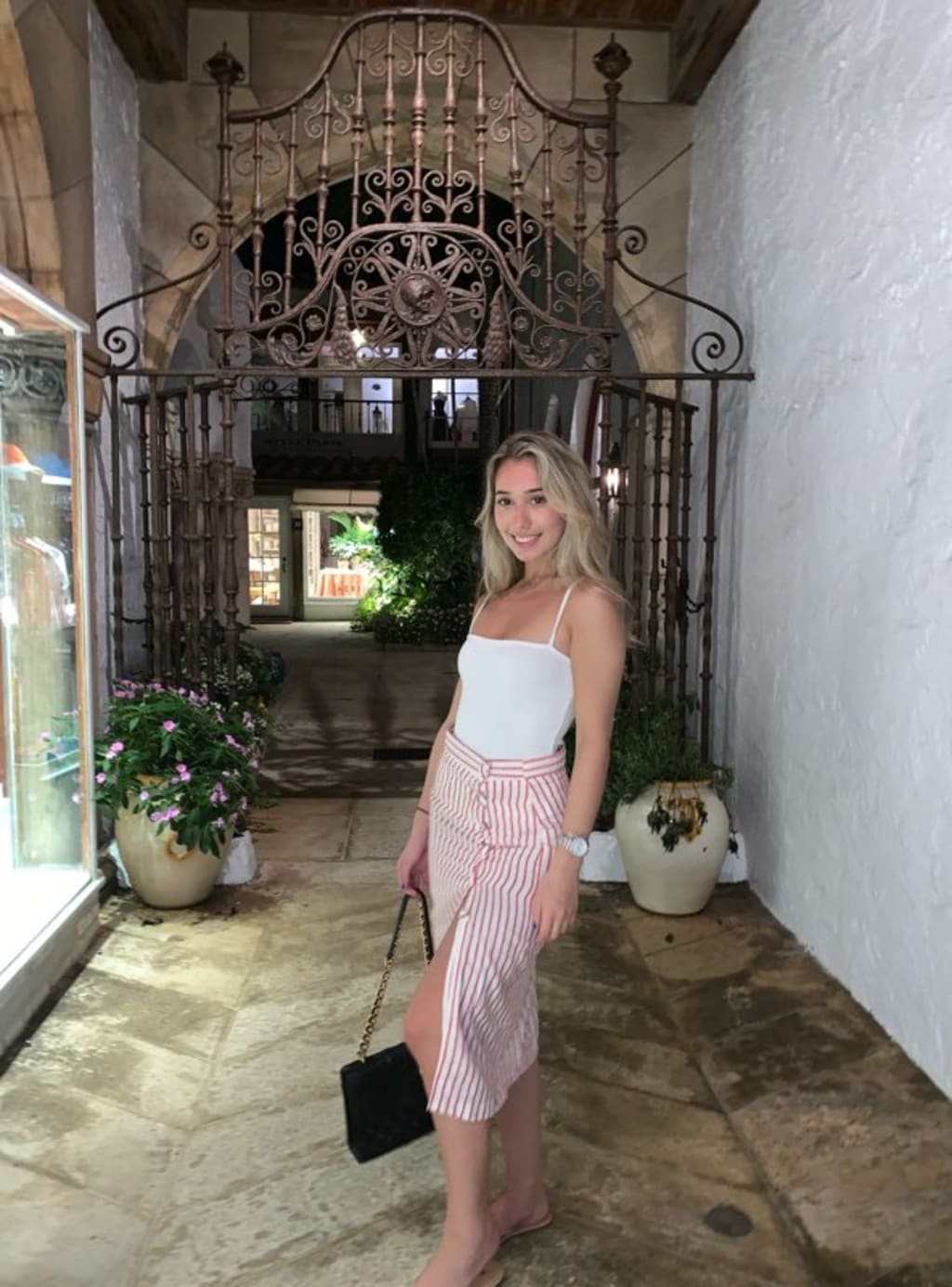 Photo courtesy of Amanta Krasniqi
Amanta Krasniqi always felt compelled to compete in a beauty pageant but lacked the nerve to actually give it a go. Her time finally arriving, the Yorktown native has signed up for the 2020 Miss New York USA Pageant and has drawn courage from a women she has long adored. "Her body wasn't skinny. She had curves. That's how you're supposed to have confidence in yourself, said Krasniqi of Marilyn Monroe, and therein lies what really drives her to represent New York for the town of Yorktown.
"I hate to see girls stressed out about how they look," she said. So the 2018 grad hopes to channel the confidence she is conjuring in herself to take part in January and help show the way for others in whatever they do.
Of course, a lack of confidence usually doesn't stand alone when bullying is ever present to pile on. A situation that never quieted the Iona College Freshman. "I always try to help other people," said the History Major.
She knows from experience the importance of support with her own struggles with confidence. "I always thought it was only me who felt a certain way about my flaws. But as I got older and made good friendships, I realized everyone feels the same way about themselves," she asserted.
So in taking a village to raise her level, Krasniqi urges community. "We girls have to stick together," said the part time Mt Kisco Childcare Teacher's Assistant.
She did so anyway for years on the basketball and volleyball courts, and was always on the move with "adventurous" friends, who mostly stayed out of trouble. "Sometimes we took risks," Krasniqi said coyly.
Krasniqi's interest in history is a certainty, though, and demands our attention in her estimation. "Everything that happens now doesn't make sense unless we understand the past," said the 20 year old.
But Columbus sailing the ocean blue won't quite do for her. "I knew I didn't want to be an elementary school teacher," she said. "I wanted something more high level, and I fell in love with the idea of becoming a college professor."
Given the primary sources she has access to at home, Dr. Krasniqi sounds about right. "My grandparents came here to escape from the Serbian war," said the Albanian-American.
Much less tragic circumstance on her father's side, the convergence of her family crest still makes for a pretty good story. "My Dad brought my Mom here from Albania in an arranged marriage, but everything worked out," she shrugged the old world off.
However, it was her uncle who got everyone aligned so Amanta could leave a mark on the family history. "I needed a sponsor," she said, and in taking care of the whole thing, she added, everyone else followed suit in support.
She does get some funny looks, on the other hand, when revealing the run outside her inner circle. But the encouragement far outweighs the judgment and helps her focus on what really matters. "It's all about taking risks," Krasniqi said.
So she's getting together her outfits and hairstyle, learning to walk and the walk and stand her ground with the proper posture and right speaking voice. As for her smile, Krasniqi feels her positive disposition gives her a leg up. "I'm pretty good at that," she said. "I tend to smile a lot."
Still, she knows to think of something funny just in case, and no matter the outcome, Krasniqi believes the experience will broaden her to be more open minded and enhance her communication skills.
Once again, though, the victory she seeks is a shared one. "People don't appreciate themselves enough, and I want to be an example to be like - try it, do it and don't second guess," she concluded.
For Amanta Krasniqi's instagram https://www.instagram.com/amantakrasniqi/
Please Like My Page on Facebook