Women in Television are Getting Messier, and that's a Good Thing
The rise of the female anti-hero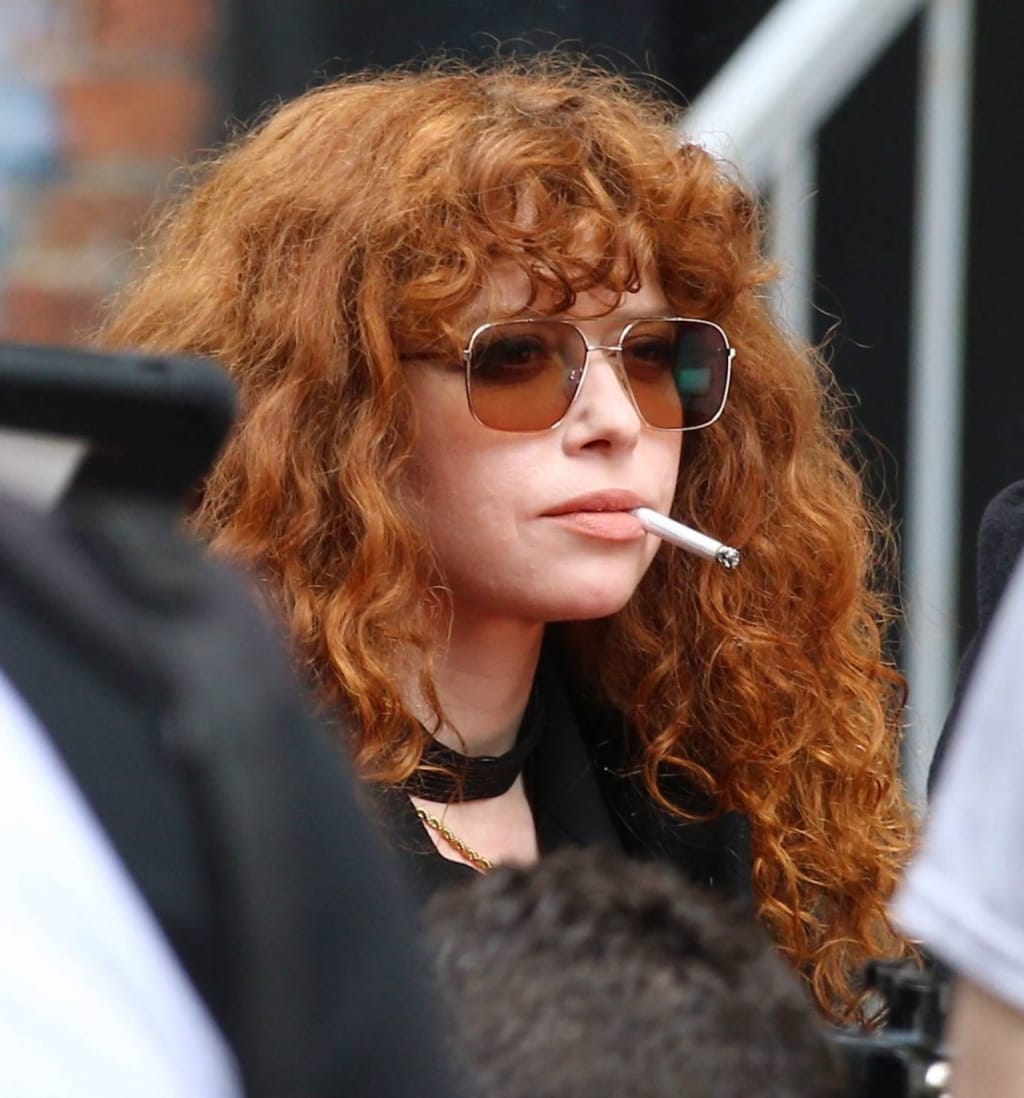 Source: https://fyesnatashalyonne.tumblr.com/post/646773993599369216/more-behind-the-scenes-action
I love a good antihero.
If the success of shows like "Breaking Bad" is any indication, I'm not alone. We love to cheer on a flawed character. We find ourselves rooting for characters like Walter White, whose actions progress from illegal to downright immoral and evil, at times. We can empathize with a villain's backstory, and understand how they became who they are.
We can relate to characters who are forced to make difficult decisions to survive, who have to do bad things for good reasons, and who seek revenge against those who have wronged them. Maybe we see ourselves in these flawed characters, and to root for them is to root for ourselves. Perhaps we see growth in these characters and remember that we are not irredeemable. Maybe we see a character's escalation into darkness as a reminder that human beings are capable of evil.
Or maybe villains are just entertaining.
Either way, the concept of the antihero isn't new. Antiheroes appear throughout history in literature. The concept can be seen in literature as early as the 18th century. It can be traced back to classical Greek drama, Roman satires, and Renaissance literature, including Don Quixote. Huckleberry Finn (1884) has been referred to as "the first antihero in the American nursery".
Antiheroes enter American literature in the 1950s and 60s as the character type who is alienated and misunderstood. The British version of the antihero also emerges in the 1950s in the works of the "Angry young men".
Antiheroes like Walter White, Tony Soprano, and Dexter Morgan rose to popularity on critically acclaimed tv shows during the so-called Golden Age of Television in the 2000s.
The concept of the antihero isn't new, but dating back throughout literary history, what do the notable antiheroes have in common? Most of them are male.
Male characters do not have to be likable and good all the time for viewers to root for them, empathize with them, or even just like them anyway. We allow our male characters the space to be messy.
Female characters have historically not been afforded that same luxury, and even less so women of color.
The rise of the female anti-hero in television is emblematic of a shift from the trend of female television characters "having it all" to "losing it all". Historically, female television characters have tended to be more "put-together." Dr. Sarah Hagelin and Dr. Gillian Silverman wrote about this trend in their book, "The New Female Antihero: The Disruptive Women of Twenty-First-Century US Television", which they also adapted into an essay for the New York Times.
Their "unscientific attempt at charting the trend" shows the progression of women on television characterized as "having it all", such as Monica Gellar from "Friends", and Leslie Knope from "Parks and Recreation". On the other end of the spectrum are female characters that are "losing it all", such as Nadia Vulvokov ("Russian Doll") and Ilana Wexler ("Broad City").
In their book, Dr. Hagelin and Dr. Silverman track which shows have premiered in the last 5 years, and the trend shows a rise of female characters on the "losing it all" side of the spectrum in the last 5 years. (Which is not to overlook some of the classic, iconic messy ladies from shows that premiered prior to the past 5 years, like Phoebe Buffay.)
So we are finally getting some messy female characters to root for. What does this mean?
The rise of the female antihero is largely positive, as it represents female characters becoming more nuanced and multi-faceted. Female television and movie characters are becoming more varied and well-rounded. Television has seen a rise in female characters who tell their own stories, instead of merely serving as a prop or love interest for the male protagonist.
Hagelin and Silverman describe it as a "relief to see the women of small-screen comedy and dramedy turning their backs on ambition, personal growth and self-actualization."
From "Enlightened" to "Broad City," from "Girls" to "I May Destroy You," female protagonists flout expectations that they be hard-working and socially responsible, gravitating instead toward indolence and self-sabotage. They quit their jobs when they get bored; they reject stable relationships, remunerative work and even personal dignity.
The "obnoxious jerk" male character in sitcoms, like Jerry Seinfeld or Larry David, is nothing new, but as Hagelin and Silverman point out, "similar traits play differently in women; viewers may not warm to these male characters, but they don't send the actors death threats like those the creator and star of 'Girls', Lena Dunham, has said she received."
So it definitely comes as a relief to see female characters on television starting to be granted some of the same space to be messy and complicated as their male antihero counterparts.
However, there is an important conversation to be had about who gets to play these messy leading ladies. "Are All Messy TV Women White?" asks Ariana Romero in her Refinery 29 article, "Stop The Debate About TV's Messy Women & Start The One About Who Gets To Play Them"
Romero makes an important distinction between white female television characters and characters portrayed by women of color. While white women are being afforded more leeway to be messy antiheroes, the bar is held higher for women of color.
"A fully realized messy life appears to always be out of reach for women characters of color. They always must contain at least an ounce of chaotic good." writes Romero.
Romero cites the example of Mindy Kaling's character Mindy Lahiri, who is portrayed as lovably and relatably messy at times on "The Mindy Project", but who "is also a hyper-competent doctor who juggled a bustling romantic life, a medical practice, a separate fertility clinic, motherhood, and one of television's best closets."
Even when it comes to being messy, it seems like the bar is higher for women of color.
Women in television are getting messier, which is a good thing overall, but white women are given more grace to be messy than women of color, of course. Recently, Netflix's "Inventing Anna" and Hulu's "The Dropout", two tv-shows based on well-known real-life women scammers, Anna Sorokin and Elizabeth Holmes, respectively, have gained popularity, as an obsession with millennial scammers and con artists has resurfaced.
There's something widely appealing and fascinating about the countless infamous scam stories that have surfaced in recent years, and the stories of Elizabeth Holmes and Anna Delvey/Sorokin represent a public fascination with the archetype of an unsuspecting, young, attractive female scammer. We are fascinated by what these two women were able to pull off. Of course, Anna and Elizabeth are both white, and their white privilege hasn't hurt.
Overall, it is liberating to see messier female characters on television. I love to celebrate a female antihero, and it's a good thing that female characters are able to break out of the tidy box of "having it all". Hopefully, we can see more women of color being granted the same space to be messy and chaotic as their white peers.
Personally, I want to see a lot more messy women.
About the Creator
Self-identified Highly Sensitive Person (HSP) trying to carve out a joyful corner in an increasingly bleak world. I have one daughter, a French Bulldog named Chanel who farts a lot. I'm an Aries.
Instagram: @mariadubbs
Medium: @maria.wallisch
Reader insights
Outstanding
Excellent work. Looking forward to reading more!
Top insights
Expert insights and opinions

Arguments were carefully researched and presented

On-point and relevant

Writing reflected the title & theme

Compelling and original writing

Creative use of language & vocab
Easy to read and follow

Well-structured & engaging content

Eye opening

Niche topic & fresh perspectives
Add your insights