Unexpected Friendship Final Chapter
Bringing it all together.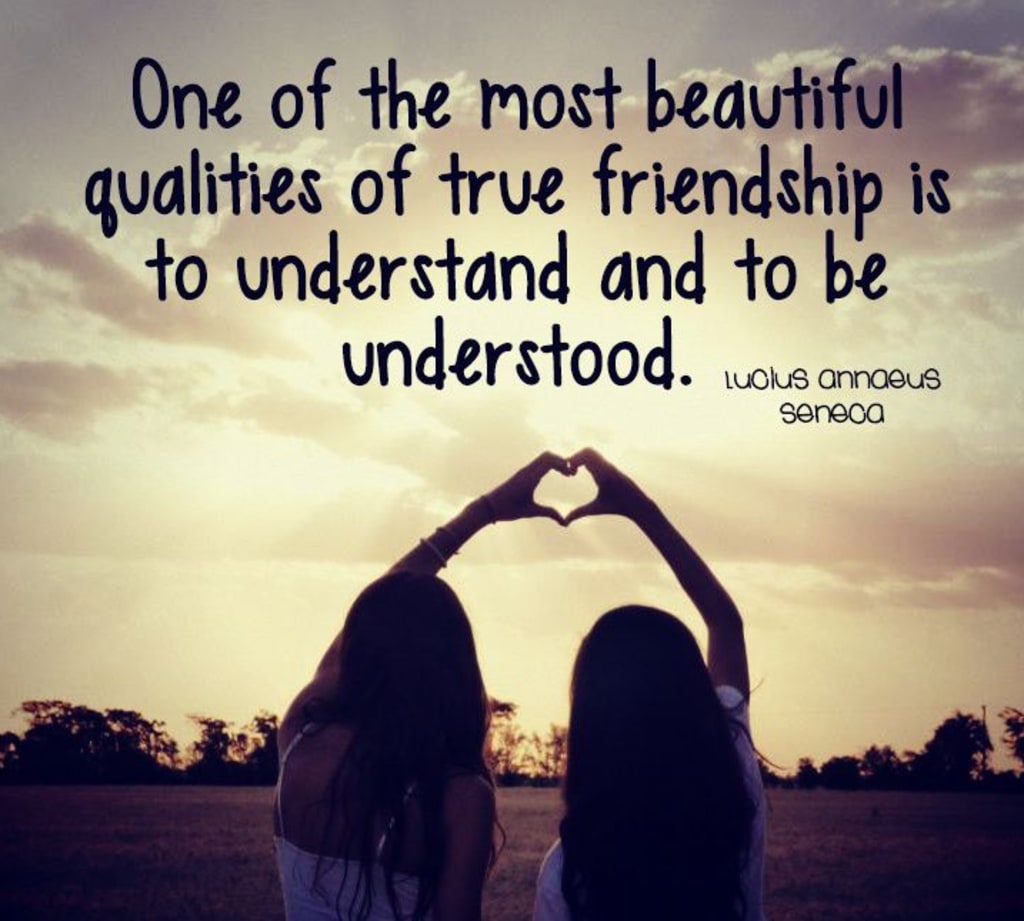 So yes, I went back. After all of that I went back. I was afraid of what life might be like if I left, afraid of what he might do. I stayed for another year and half. I went through more abuse, physical and emotional. The fights would get to the point of no return each time ending in me in tears and trying to leave but he would block my way out. I contemplated jumping off our three-story patio on more than one occasion just to escape him.
In October of 2014, he decided I needed to move out. Now this was weird and confused me, but I thought maybe this would be my shot. I found a friend that would be my roommate and I began looking for an apartment. I found one and the day before I was supposed to sign my lease he begged me to stay. Once again, he sucked me back into his chaos and things were good for a bit until they weren't. I could go on and on about all the fights and all the times I was attacked, cheated on, and belittled as a human. That's not the point of this. Not the point of this story.
Let's fast forward to summer of 2015. He went on a trip and I caught him once again talking to another girl and found pornographic videos a girl sent him on our shared Mac book. At this point I was just so done. Done with it all, but I needed a plan and I didn't have one set in stone yet. At first my plan was to just go back home. October of 2015 I would go back home and finally be free. That's when my world was turned upside down once more. My friend and her husband invited me to be their roommate, and I thought it was a good idea, I could stay in the town where I had grown close to so many good people and I could keep going to school and working. I could save up for a few months then go home. So that is what I did. I moved in with them. A month later I was in a relationship with my now husband. Long story short, my friends divorced, my now husband and I moved back to my hometown and him and I stayed together and started our own life. There is the brief version of that tale. So now we fast forward again. To last year.
See, soon after I left ____, he found a new girl to torture. Another girl just like me. Sweet and unsuspecting of his wrath. I had seen her once before and knew that they were together. I had heard from a friend that she had left ____ out of the blue and went back to her hometown as well. I decided to contact her. I needed some type of closure, some reassurance that the problem was never me. It was always and will always be him. She was so receptive of me, we traded stories for days. We supported each other's choices to leave him and move on, and we laughed at all the stupid things we both did while enduring the abuse. Slowly, we began to become friends. Really close and true friends. Friends that have never officially met, and that live across the country from one another, but friends. This girl, is amazing. She is funny, smart, beautiful, and strong. I lean on her when I have a rough day. I encourage her when she is down. Together we are invincible. We have an unexpected friendship.
relationships
About the author
I am a 27 year old mother, wife, and student. I love to write. Sharing my stories and experiences to bring awareness and show support for mental illness and domestic violence. I also do some food writing for fun.
Reader insights
Be the first to share your insights about this piece.
Add your insights