Three Wondrous Women and one Follower
Resilience and Determination or Bust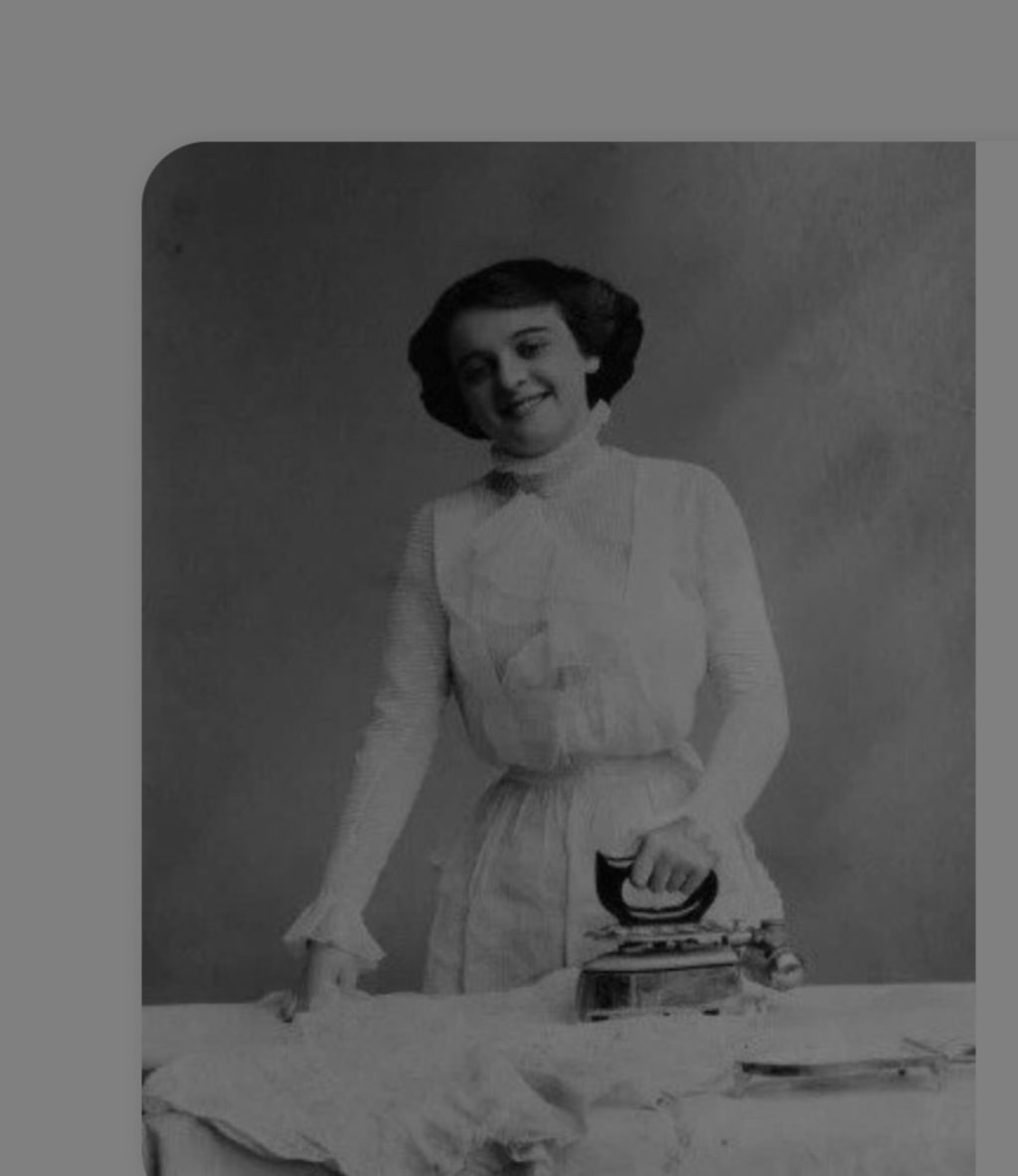 Pinterest.com
There have been three important, courageous, and inspiring women in my life, my mom, my high school teacher, and my daughter.
Each one of these strong women has faced tremendous challenges and has been able to overcome each one against almost impossible odds.
My mother was one of the youngest in her large family of twelve siblings, and she was mistreated and discriminated against by her own mother, one of the most heartless and evil women I've ever met, and she was no better as a grandmother, showing insincere love and kindness to each blonde granddaughter from each family, whom she then turned against their own mothers and siblings, in addition to causing psychological problems they all had to struggle with later in life.
My mother was the black sheep of the family and was expected to perform menial and back-breaking chores for her mother way into marriage. Mom never declined any requests from her mom to wash and iron loads of laundry or bring water from a far away well, sometimes late at night. My mother eventually suffered an abdominal hernia doing these kinds of chores and required hospitalization for over a week, far away from home. Grandmother never even bothered to help with expenses or inquire about her daughter's health. Fortunately, mom came out of surgery well and soon returned home to her large family. Mom was pretty much raising all nine kids by herself because my dad was an unskilled fieldworker. I saw that as a good thing, but it seemed, I was the only one. He brought home what the land provided and also supplemented with other vegetables and berries he collected while on the fields, but, again, my evil grandmother and one of my aunts never gave my dad any credit for what he did for us. Mom not only took care of us and any chores around the house, but she also made tortillas, washed and ironed laundry for other people for a meager few pesos, and some people never even paid, but she never once declined their requests for fresh tortillas and clean, ironed clothes.
When mom was about thirty-five years old, she suffered a stroke. I didn't know what that was but saw my mom was unable to speak, walk, or do much of anything. She never got medical attention, but a good neighbor took care of us kids, cooked, did chores, and helped mom with her personal care. Mom miraculously recovered fully from the stroke and years later migrated to the United States where she became mentally ill partly because she felt guilty leaving her younger children back in Mexico even though they were with dad.
Before becoming ill, mom worked cleaning houses but eventually her illness took her life away.
I became an orphan at the age of sixteen, two years before graduating from high school.
From my mother, I learned to work hard despite the many challenges I'd face.
The second inspiring woman is my high school teacher, Thelma T. Reyna, now Dr. Thelma T. Reyna, an award-winning author whom I first met when she came to visit my Jr. High school when teachers were working on promoting students to high school, and I wasn't going to be one of them because I didn't "speak English." I remember Mrs. Reyna telling one of my teachers to give me "a chance," and I think that was the only reason I was promoted to high school.
This was the beginning of a student-teacher friendship and relationship I hold dear to this day.
Dr. Reyna supported me through high school when all other teachers gave up on me, and she had the confidence in me that I sorely lacked. She also saw the potential in me I couldn't even dare to imagine, and she instilled in me the hope for a better future.
Because she allowed me to make my own decisions and choices without judgement, I learned to place complete trust in her, and she never failed me. I also tried to reciprocate with considerable success.
Mrs. Reyna provided me with moral support when my mother passed away and again when I miraculously survived a massive hemorrhagic stroke. Dr. Reyna has been the only true, loyal friend to stick with me "through thick and thin," an incredible task.
She also showed her super human strength when she suddenly lost her beloved husband of fifty years, yet, her sense of humanity towards others remains intact.
Dr. Reyna is the first person I get in touch with when my life begins to fall apart again and again, and she never tells me no; in fact, she encourages me to keep her up to date on how things are going with my life and daughter. I don't know how I can ever repay everything she's done for me for over forty years. I simply feel blessed having crossed paths with her.
It is thanks to Dr. Reyna that I became an award-winning author after barely surviving my stroke.
When I called her after my stroke, and I told her I was writing all about my work and neighborhood experiences to keep myself alive because all of it was nothing but poison, she told me, "Martina, you have many experiences to share with the world, and they need to be out there. Keep writing, and one day we'll publish them." For the second time in my life, Dr. Reyna changed the course of my life, and the rest is literally history. I now have five books published and two more are coming up. I call my first two books, "necessary throw-up," but two that followed began to flourish into more pleasant poetry, and my last book, a memoir, seemed to regress. I will continue writing till I get rid of all the poison I accumulated in my system my entire professional life. I started publishing online first when Dr. Reyna would recommend a site and then in anthologies she recommended as well. She'd let me know when there was a Call for Submissions and encouraged me to submit. My first works appeared in Hometown Pasadena and later in The Altadena Poetry Review: Anthology 2015, edited by Dr. Reyna. It turned out that quite a few times, we both submitted and our works were published in the same anthologies. We then had the opportunity to attend poetry readings together, too. I couldn't ask more from my favorite high school teacher and forever friend, mentor, and confidant. What an honor this has been. Dr. Reyna is also the reason I became a teacher and taught for almost twenty years till my work injury followed by a massive hemorrhagic stroke ended my beloved teaching career.
After my stroke, I resumed a Master's degree I had gone back to before my accident but stopped going to school when I ruptured my Achilles' tendon.
I knew going to ground school would be an issue because I understood I was in no position to drive. I withdrew from ground school at the advice of my academic advisor, one whom I'd actually listen to, and started looking for an online program.
After many calls, inquiries, and look-downs, I found an online Master's program I soon enrolled in. My brain was still very damaged and painful at the time, but I felt I had to give it a shot if I wanted to stay alive. I also wanted to be a role-model for my daughter who was facing her own challenges as a senior student in high school. After almost failing the first course, I passed the rest with all A's and graduated with my Master's in 2015, and my daughter graduated from high school.
The third woman, or young woman who inspires me is my almost twenty-three year old daughter. We had been like she said, "ring and finger." We were inseparable from day one. I was the only constant in her life, and she in mine.
We shared many beautiful and unforgettable memories and experiences together, especially since she started walking and wanting to go on stroller rides around our neighborhood. She loved going to the local park and playing with ladybugs, rolling on the grass, and chasing butterflies, but what she enjoyed most was sticking her toes in gopher mounds while mommy's heart skipped some beats. She also enjoyed going to the beach and burying her toes, and many times, herself in the sand. She always made sure mommy did the same.
My daughter began to show different talents at an early age. She did her, "singing for mommy" when she was about two years old and started wanting to write and draw when she was four years old and drew a self-portrait I still keep. She also started writing "letters to mommy and the Tooth Fairy."
Around this time, she was very much into reading books and made many trips to the library and went home with twenty-five books we could keep for a month but returned all read at the end of the week to go home with twenty-five more...
My daughter was kicked out of preschool because she knew too much and teachers didn't "know what else to teach her anymore." That statement upset me, but, looking back, I now take it as a compliment.
When my daughter was in kindergarten, she knew how to read, meaning, she read, understood, and could explain in detail what she'd read and learned, and her teacher had the audacity to tell me my daughter couldn't read!
My daughter also participated in her first school Talent Show in kindergarten and continued all throughout high school. She started this journey playing "Twinkle, Twinkle Little Star" on the violin; continued with singing, and finished with singing and playing the trumpet before graduating from high school.
But, right in the middle of high school, I suffered an industrial accident while playing our end of the year student/teacher basketball game. I completely ruptured my left Achilles' Tendon and had surgery two weeks later because the surgeon was out of state at a conference.
Two weeks after my ankle surgery, I suffered a massive hemorrhagic stroke that almost killed me and nobody expected me to survive, but I did. My daughter witnessed my comatose stay in the hospital and felt she'd lost me. That nightmarish experience had a big, emotional impact in her and severely crushed her spirits. Before she graduated from high school, her vulnerable world came crushing down again and carried this burden past her university years.
This most recent traumatic experience haunts her daily functioning, but somehow she finds the strength and courage to carry on.
How it pains me to see my daughter going through so much pain and suffering and not be able to make it go away. I also wish I can make the frustration and confusion disappear from her tormented mind so that one day we can again be like "finger and ring" because when I had my stroke, the ring and finger lost each other.
I still love the fact that my daughter hangs on to life even when she feels the whole world is against her. I enjoy the precious moments when I still see her smile and show her childhood behavior I so much love.
I'm in awe at the resilience and determination of these three women who lived or live humbly but worked hard to maintain their sense of humanity and humility despite the seemingly insurmountable obstacles each faced.
Had my mom not chosen me to accompany her to the United States, I never would've had the opportunity to pursue an education.
Had I not met Dr. Reyna, I would have become neither a teacher nor an author.
Had I not had my daughter, I never would've known what is like to be a mother, and I wouldn't be alive today because, when I was having my stroke, I almost succumbed to it, but I thought about my daughter and decided to fight for my life because I wanted to be around for her, as I remembered what it was like for me when I lost my own mother.