'The Vampire Diaries' Nina Dobrev Wants To Spread Positive Messages About Beauty Through Social Media
The 28-year-old actress doesn't hesitate to share make-up free selfies on her Instagram.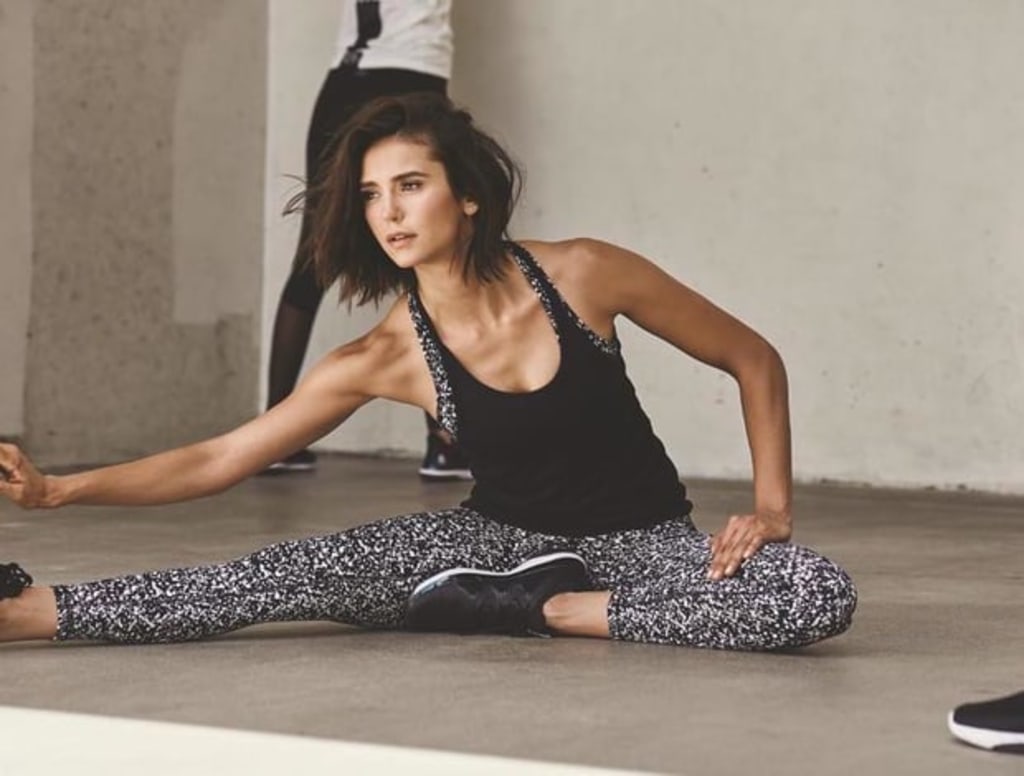 [Credit: Nina Dobrev/Instagram]
Nina Dobrev became a role model for young women in 2009 when she lit up the screen as Elena Gilbert in The Vampire Diaries. Though she's glammed up when acting or out on the town, the 28-year-old actress doesn't hesitate to share make-up free selfies on her Instagram because she says her day-to-day life is normal and average and that's what she wants people to see.
She recently shared her mindset on not putting on a front for social media:
"When I do Instagram stories, I'm not all dolled up and glamorous, it's a peek into my day-to-day life, which is kind of normal and average."
Her carefree attitude about beauty is was one of the many reasons she was excited to be a part of People Magazine's World's Most Beautiful Issue which included five make-up free stars. Nina Dobrev wanted to draw attention to the true meaning of beauty and to showcase that what young girls see on their television and in magazines isn't necessarily real.
"It's so not real—that's the scariest part. And now we have apps that can Photoshop anything and everything, which puts out an image that's not realistic. Young girls see this image and think that's what they should be and that's how they should wake up. That was one of the main reasons I wanted to be a part of that issue [People's Most Beautiful] and especially proud to represent the section [with no makeup on]."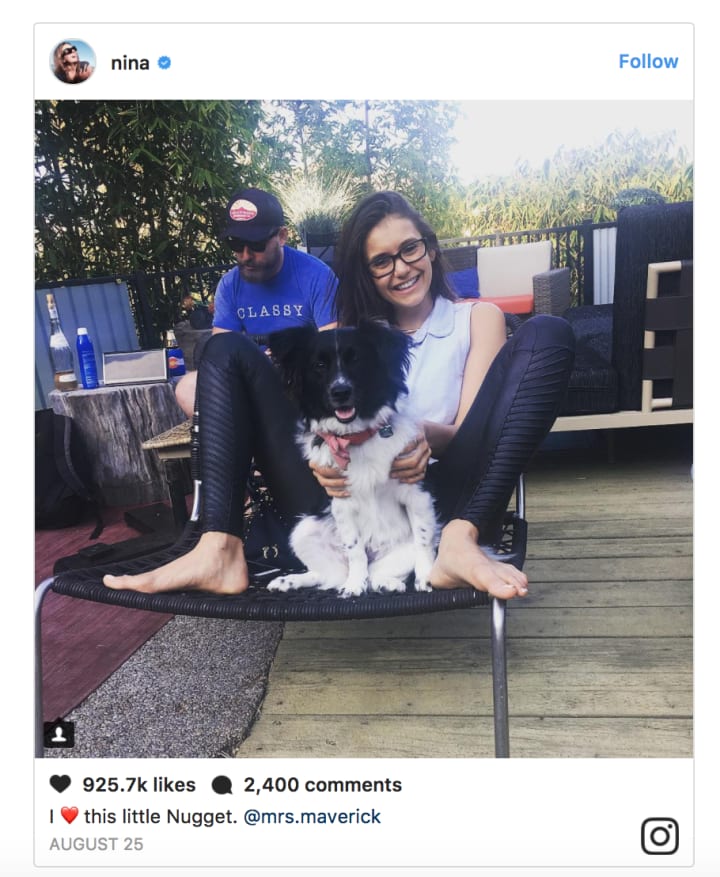 Though she experiences her own skin issues, the Bulgarian-born actress says it's important to show young girls they are beautiful exactly as they are:
"I get pimples and zits all the time and I deal with them just like anybody else, with zit cream. Sometimes I walk out of the house with the zit cream and forget about it. And that's just life, it's unpredictable and awkward and we all feel insecure all the time but that's completely normal and okay and everybody has good days and bad days. It's especially important now to show young girls that and to make them aware that they are perfect exactly the way they are."
And even though Dobrev has her own insecurities, she tries to ignore the online critics that judge her:
"I just try to ignore it. I don't read comments often if I can avoid it. I try to practice what I preach, and if I put good vibes out there I hope that they'll come back to me and karma will bite them in the bum."
It's a good lesson for all. Be yourself and ignore those who criticize you.
About the Creator
I'm an avid writer and reader. I've had over 53 novels published and over 2,000 articles. Here I review movies, TV series/episodes, books, and write about entertainment. www.rachelcarrington.com
Reader insights
Be the first to share your insights about this piece.
Add your insights