The Truth About Agent 355, the Woman Who Became America's Spy
Are the stories about Agent 355 the truth?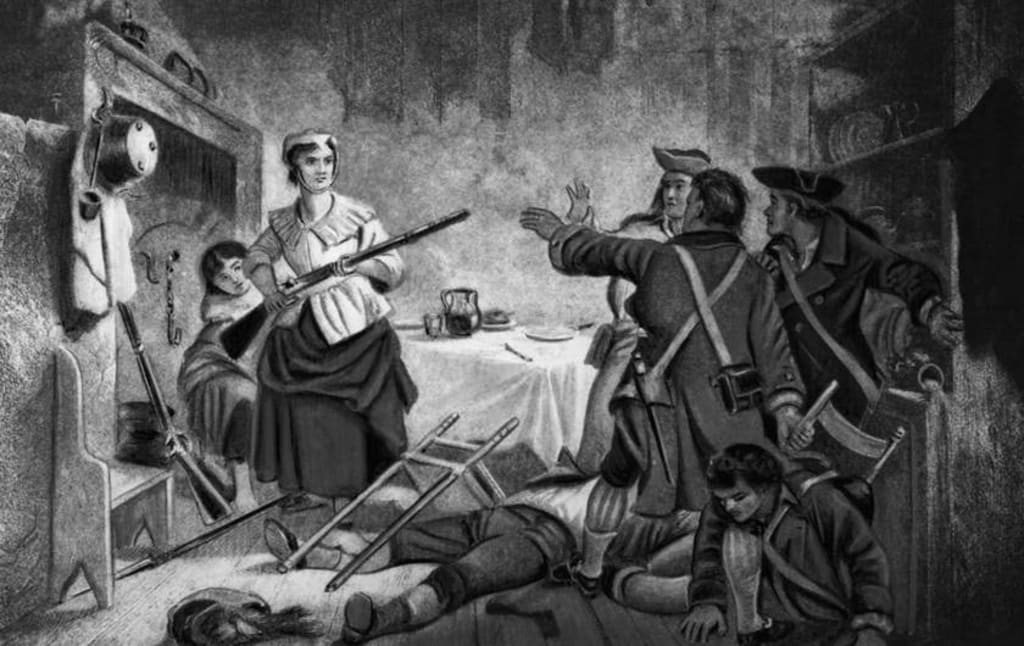 In July 1776, The American Declaration of Independence was signed. This sparked the American revolution as the British fought for control of America.
George Washington
In August 1776, during the Battle of Long Island, Washington was surprised by the British army. A combination of fog and adverse winds meant that the British fleet was stopped from chasing him.
Washington managed to escape with his army intact. Had he not, it is widely thought, his army would have been destroyed.
Having captured New York, the British army used it as the headquarters for their operations.
The American army was outgunned and outmanned, a fact Washington knew. So he decided that the only way to win the war was to set up a spy ring to gather information on the enemy.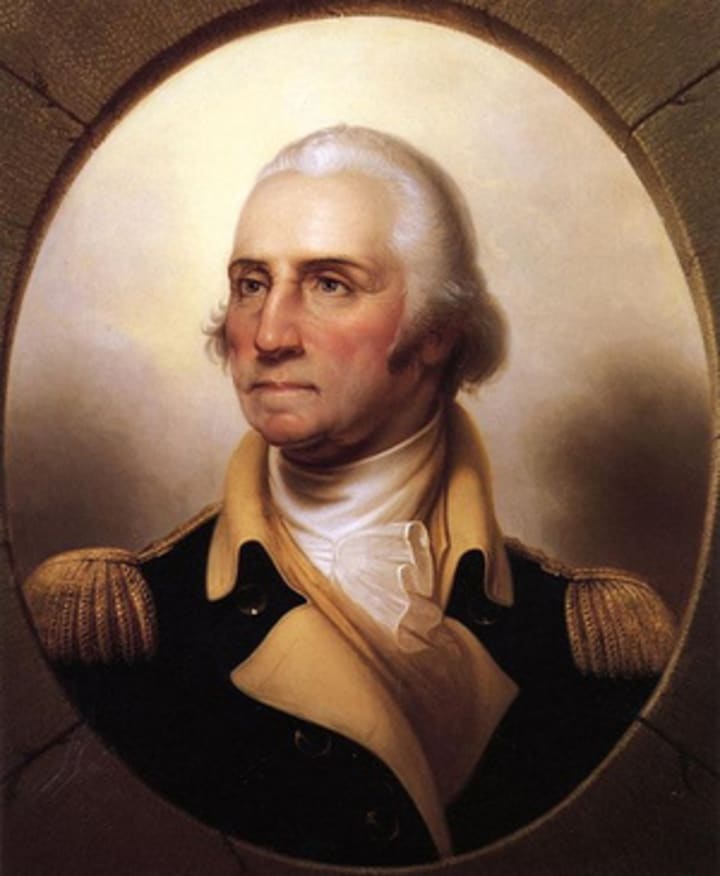 Culper Spy Ring
Washington turned to Benjamin Tallmadge to set up a spy ring. Tallmadge would recruit many of his friends for this mission. He named the band of spies the Culper Spy Ring.
One of the leading spies in the network was Abraham Woodhull. Woodhull and other spies would use invisible ink and coded messages in newspapers to communicate with each other.
Many of the spies within this organisation have been named except one - a female spy with the code name Agent 355.
The Story of Agent 355
It was through a connection to Woodhull that Agent 355 was recruited.
It is thought that 355 was a socialite living in New York. As part of a wealthy loyalist family siding with the British, she met many prominent British men.
Being close to these men gave her the perfect position to spy on them. One of these men was Major John Andre. Andre was head of British intelligence.
During her time in New York, 355 sent many coded messages to the Americans about Andre. When he left New York, intel from him stopped. When he again returned, the information began again. Many presume that 355 and Andre were close, and he never suspected.
On Andre's return to New York, Washington was sent a message stating that US General Benedict Arnold was planning to defect to the British.
West Point
Arnold was commander of West Point, a strategic military fort. Arnold was planning to surrender the fort to the British in return for money.
The army intercepted Andre on his way to West Point with evidence against Arnold. When news of the arrest reached New York, they knew they had a mole and arrested anyone they believed to be a spy.
One of those arrested was a pregnant agent 355. The prisoners were taken to the British prison ship HMS Jersey, where she gave birth to a son and died. Some amounts have her escaping.
The Americans destroyed all knowledge of the Culper Spy Ring and Agent 355. However, their efforts were crucial to the Americans winning the war of independence.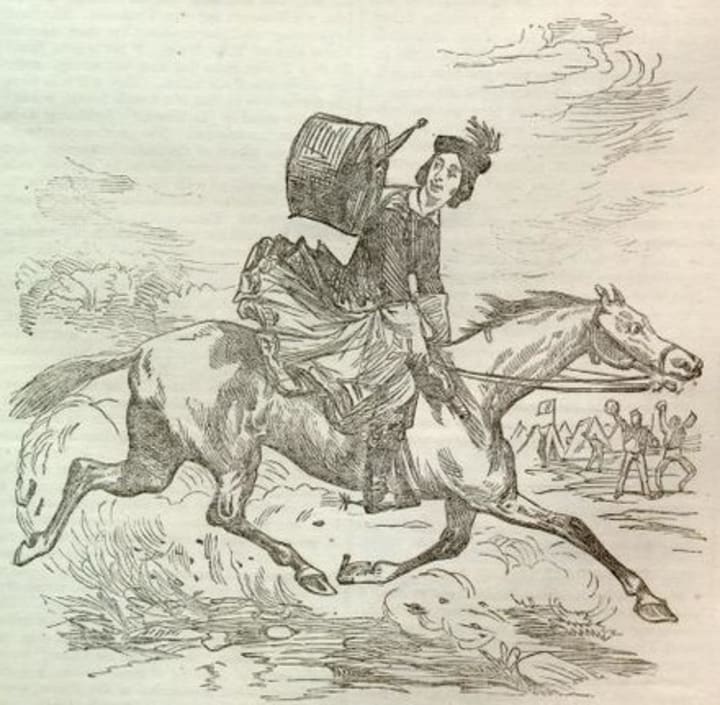 Fact or Fiction
The only reference to 355 appears in a 15th August 1779 letter:
I intend to visit 727 (Culper code for New York) before long and think by the assistance of a 355 of my acquaintance, shall be able to outwit them all. - Smithsonian
The problem with this is that there is no proof that 355 exists. The mention above mentions a lady helping the Patriots but does not specify she is a spy.
One hundred and ninety-three letters survived from this period in history, and only one of them mentions a woman.
During this period of history, the term agent was not used. Instead, spy was typical. Also, records show that the numbers assigned to spies were in the 700s.
The narrative of 355 seems to come from historian Morton Pennypacker who maintained that some spies were female without any evidence. Other writers would then assign the name Agent 355.
It appeared one mention spawned a spy ring story which has been entered into history.
Anna Strong
Alexander Rose, the author of Washington's Spies, stated that 355 was a woman named Anna Strong. Strong was Woodhull's neighbour and Selah Strong's wife, a patriot leader.
This gains some strength with a connection to one of the other spies, Caleb Brewster. Brewster was the captain of a whaleboat that would raid the British shipping.
Brewster would move his boat regularly using different moorings in various locations to keep one step ahead.
Anna Strong lived nearby and would sign Brewster's exact location using her clothesline and a certain number of handkerchiefs pegged out to dry.
This location was passed to Woodhull so he could pass on correspondence to Brewster.
It is possible that Strong was 355, but there is no evidence. Without evidence, this once again becomes an interesting story.
Women in History
If Agent 355 is a fabricated story, it all looks pretty pointless. So many women in history could be celebrated. Would it not be more beneficial to research the history of these women and write about it?
It is true, though, that women in history are greatly ignored. There are few records of the relationships women had in the past. In the Victorian era, there is an indication that some of the Ripper victims knew each other.
Little is made when discussing Jack the Ripper about the women he attacked, their relationships and their past. Unfortunately, this is one of many examples of women being overlooked.
Personally, I hope that Agent 355 is a true story. It would seem very narrow-minded to presume no women were spies. If Anna Strong isn't Agent 355, then hers is a story I would love to read.

If you enjoyed this article, please subscribe to my writing, share it and give it a heart. As a writer tips and pledges mean a great deal to me, so a massive thank you if you send one.
About the Creator
I know where the bodies are buried and I'm not afraid to tell you - author of True Crime, History and Fiction. Find me on Twitter [email protected]
Or find my crime magazine here - https://www.murdermayhem.uk
Reader insights
Outstanding
Excellent work. Looking forward to reading more!
Top insights
Excellent storytelling

Original narrative & well developed characters

Eye opening

Niche topic & fresh perspectives
Add your insights