'The Goddess Revolution:' Book Review
Nicole's Book Reviews: Part One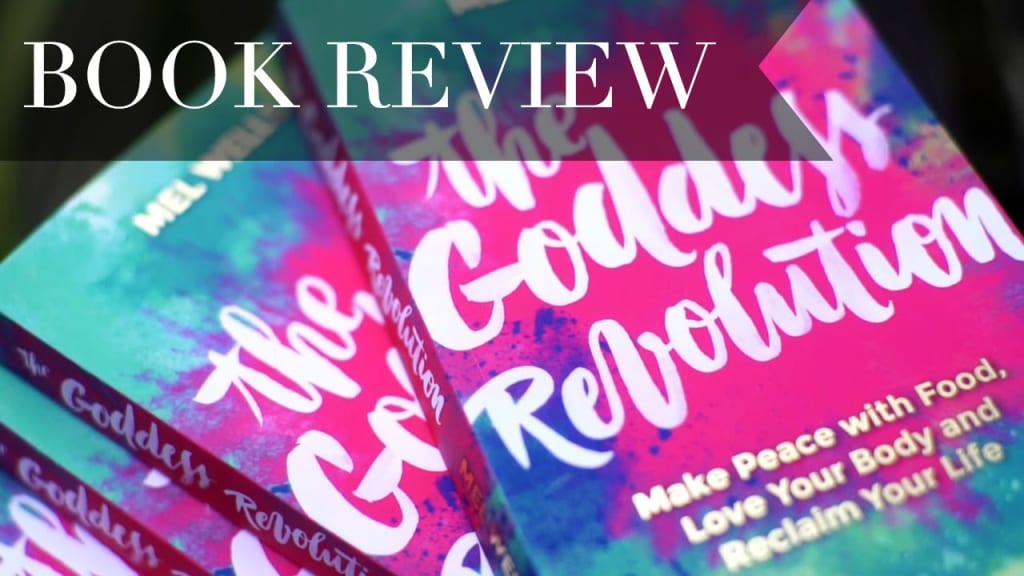 Original Photo from Kat Horrocks
Reading has always been a huge love of mine. To find escape within the pages of a book is one of my favorite ways to spend time, so I've decided to start writing reviews and sharing my good reads with you guys.
Book review of The Goddess Revolution by Mel Wells
Different Than Your Average "Self-Help" Book
I completely recommend this book to anyone that is dealing with the pain of an eating disorder or a broken sense of self-confidence. The main reason is because this book goes further than most self-help books do by truly trying to teach you how to get in touch with your own body. A main point of this lesson to listen to your body is that you need to stop trying to set yourself up on a schedule! Don't limit yourself to 1,200 calories a day or tell yourself that "you're only allowed to eat vegan foods tomorrow," you are essentially setting yourself up for failure by doing so. By taking time to truly connect with your body and make sure that you are giving it what it wants, most importantly love, than you are going to begin to feel happy from the inside, out.
An Easy Read
Another reason why I absolutely love this book is because of how easy it is to follow. Mel writes to the reader as though she's just one of their best friends. She doesn't complicate things or load her book with unnecessary facts, she simply tells it like it is, straightforward. On average, the chapters only contain a few pages, so it's easy to fly from chapter to chapter. Also, the book is an almost perfect length at 250 pages.
Inspiring
I first started following Mel Wells on Instagram after she was tagged in a picture posted by Iskra Lawrence. She writes many inspiring things on her Instagram and I recommend following her to brighten up your timeline. She posts many pictures with captions that encourage followers to stop comparing themselves to the pictures they see online and in magazines. Her acceptance of herself and her undeniable ability to be comfortable and unapologetic about her body was what initially pushed me to find professional help for my anorexia. Mel is a large part of why I am a healthy weight today and nourishing myself with foods instead of living in fear of food.
When I first purchased this book I only read the first three chapters and then stopped. I could tell by the way that Mel wrote, I would find words within this book that would help me learn to start eating again, and that was my biggest fear. I thought that ending my fight with an eating disorder meant going back to being overweight. But that is not the truth. By reading this book, Mel helped me to understand how to really listen to what my body wanted and when.
A Feel Good Book
Instead of making you feel like you have problems that need to be fixed, this book is truly just a feel good read. It also features quotes from women who have gone to Mel for help with eating problems and poor self-confidence. It's refreshing to see quotes from other normal women having the same issues that you as a reader are. This book definitely helps the reader understand that they are not alone, and even though getting through the darkness of an eating disorder is certainly a hard task, it is far from impossible.
Relatable
Even though this book was written towards an audience of people with eating disorders, I recommend for every woman to read this book! The large majority of this book doesn't just focus on eating disorder, it focuses on boosting self-confidence and addresses many issues that all women deal with. Self-love is a journey and making yourself a priority is one of the most important steps of that process. So grab a glass of wine, draw yourself a bubble bath, and spending your night reading this great novel that will teach you more about yourself than you'd expect.
Overall Rating
9.8 out of 10