That Ain't Ego- That's How We Go With Black dynamite
With this piece I'm highlighting many black creators, innovators and artists who inspire me and without whom I wouldn't be where I am today.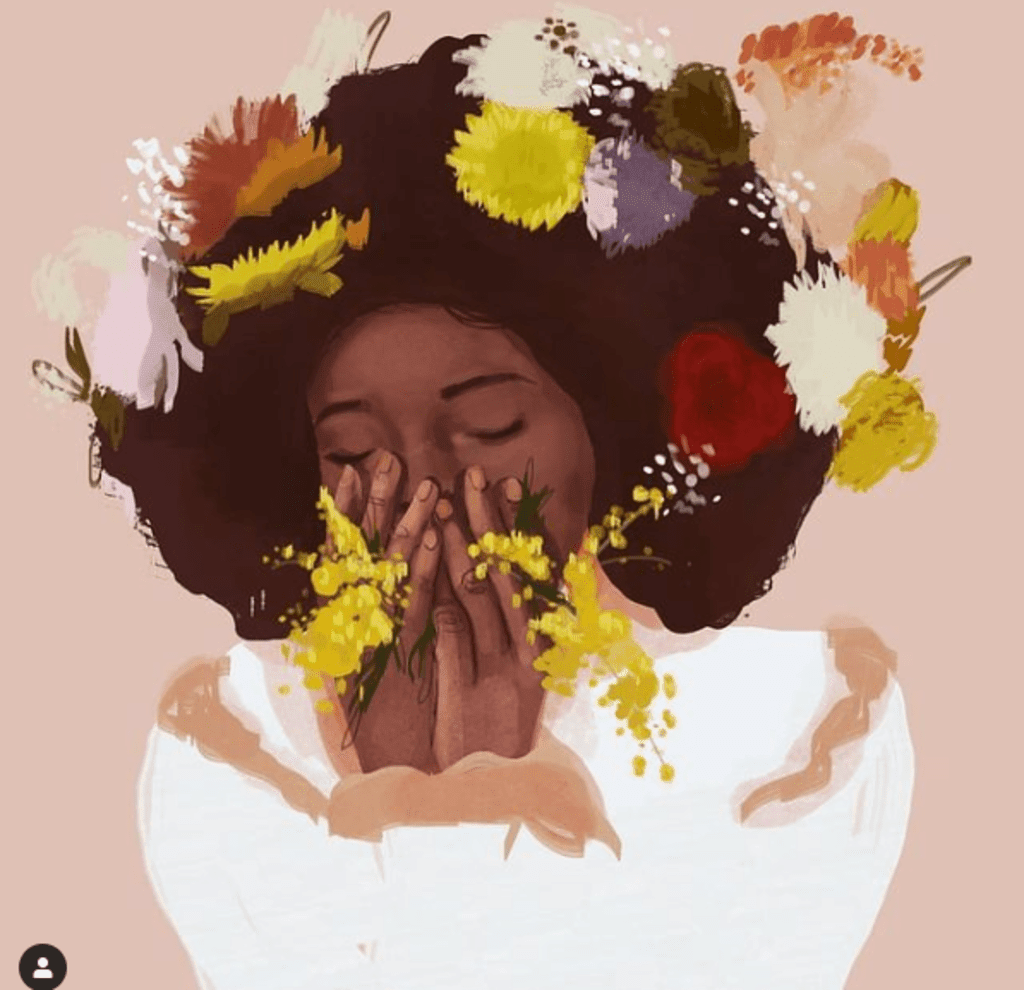 Art by @ferilustra on Instagram
This piece is dedicated to all the women of color who, in embracing their strength, taught me to harness my own.
I have come across a lot of authors on my journey to become a semi-successful writer. There have been many strong women whose stories and words have inspired me and made me become more confident. From Joyce Carol Oats to Alice Walker and lastly Maya Angelou, each of them had one thing in common: These women were honest in their expression of a world that tried to contain them. They took this same world and liberated many through their stories. In participating in their journey to find themselves and in their love for truth, I've realized the power of my own words. From a girl and then to a woman, I have been endlessly inspired, everyday, to become the best version of myself.
"Look closely at the present you are constructing:

it should look like the future you are dreaming."

-Alice Walker (author of 'the color purple')
One of my fondest moments this quarantine has been of re-watching 'Black Dynamite' while curled up with a cup of coffee. My dog Suzi hasn't been complaining. She is very grateful for the cuddles she is receiving, but my cat (Queen Letizia) has been annoyed with my constant presence. She wants me to leave so she can get back her peace and quiet. Even now, as I write, she's glaring up at me across the room, bullying me into giving her some treats while Suzi naps on my leg.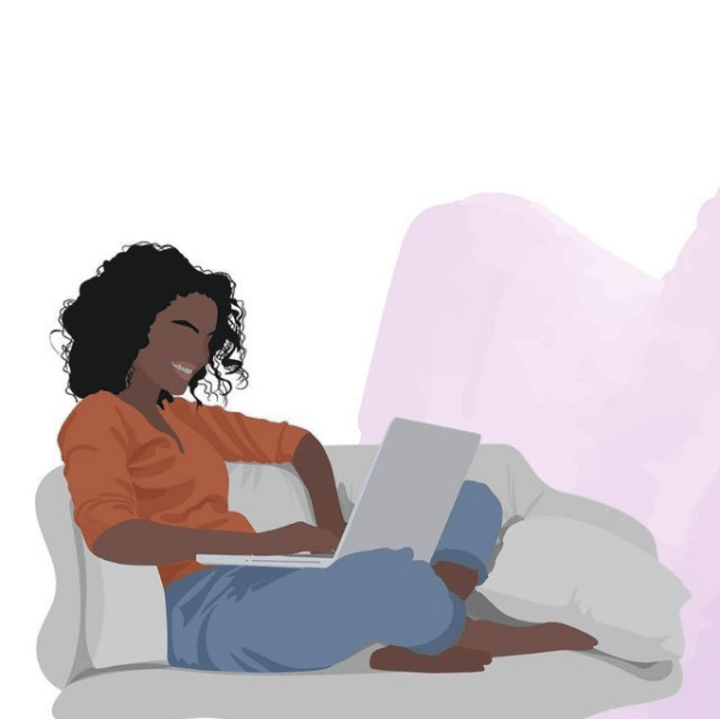 After binge-watching a myriad of new tv shows, I always seem to come back to the 'Black Dynamite' crew created by Michael Jai White and Byron Mins. Growing up, there weren't a lot of shows with black central characters, so when 'Princess and the Frog' was released, I was ecstatic. Tiana is voiced by the beautiful Anika Noni Rose, and my shelves were full of every Tiana doll under the sun. However, when I hit my teenage years, 'Black Dynamite' and it's crew were things I'd easily lose myself in time and time again. Black cartoon creators are very inspiring for black children because they teach them that superheroes can and do look just as they do.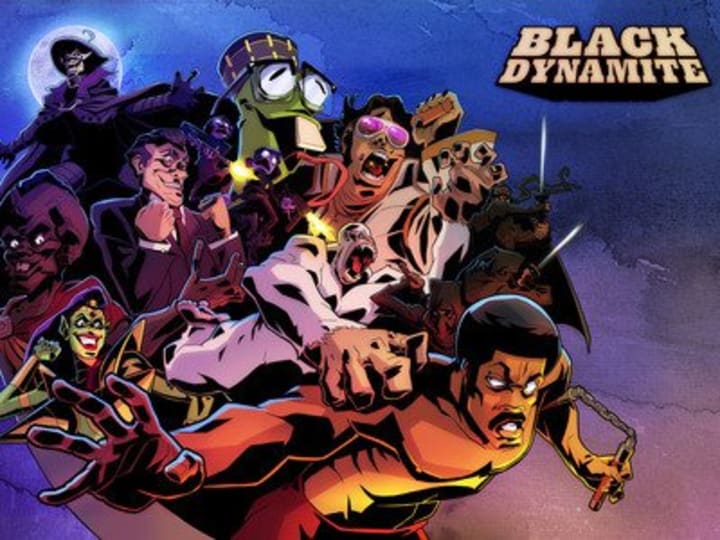 Who would have thought- least of all me- that staying home day after day would end up as quite an exhausting endeavor? I have made it my mission to battle the fatigue of daily monotony. There have been so many amazing online creators who have kept me calm, and reminded me to take care of my mental health and well-being.
Over the summer, the murder of George Floyd highlighted deeply rooted issues in American society of racial discrimination and systemic injustice. America, as both a world superpower and a physical destination, was built on the literal backs of black men and women without which the "greatness" of America would've never been realized. And even though there exist laws and statues meant to prevent and protect against racial discrimination; many people are still largely enabled in their discrimination against the second largest monitory group in the United States: African Americans.
Fore-front in raising awareness and shedding light on these realities have been Black women on social media. These women have used their voices to make sure their generation, and the generations to come, understand how extensive these issues facing the Black community are and the devastating effects racial discrimination has on the vulnerable minds of children, regardless of color. Too many young people grow up watching their parents chant racial slurs and celebrate white supremacy at the expense of their fellow citizens. We must do better, we must be better, we must demand better if we want a generation that communally uses their power to better their world than to perpetuate division and injustice.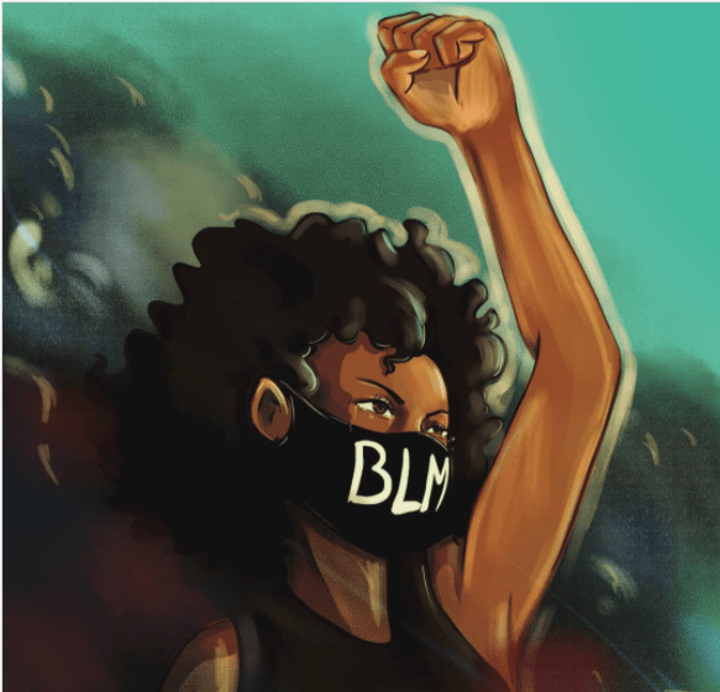 K.edwards (Instagram handle empty_holiday) uses her platform to not only paint women of color but also increase momentum of the Black Lives Matter movement. This movement was born as a show of solidarity from as well as for a community which has been a target of wide-spread police brutality and racial discrimination for generations; the murder of George Floyd only magnified and intensified it's power and reach. This summer, as civil unrest and protest came to a fever pitch, it was not only police departments and politicians that were put on notice; it was also a wake-up call to large corporations who profit off cheap labor and black creators to finally give adequate and deserved credit where it's been long due.
Edwards' art inspires other individuals to share their artwork with the world and to be confident in their own skin. She has painted numerous women of color who have toiled in the forefront of the BLM movement.
How Racism In Healthcare Puts Black Women At Risk
Fatima Didrickson is another important activist who has highlighted a mainstream issue black women face while dealing with physicians. In her Instagram post (@stylefitfatty), she described in detail what she faced during her pregnancy to spread awareness of common issues black women face in pregnancy across the board. According to her, the narrative "you're black, your pain tolerance is higher so you'll be fine" is all too common. Black women have been historically told that they are exaggerating their pain. This misinformation and attitude has led to many women not getting the care they deserve. This fact has led to distrust and a tremendous amount of pain for women of color who desperately need someone to trust during such an uncertain and vulnerable time in their lives.
So, not only are many black women presumed to handle pain better than their white counterparts, they are also denied pain medications, and too frequently, questioned about whether they can pay their hospital bills. There is factual evidence that many black women aren't being heard by their doctors in general. Without Didrikson's post, I never would've known this was a common occurrence for women of color facing childbirth in the United States.
As one of the most powerful nations in the world, the United States must do more to protect people of color specifically in relationship to public health. Statistics show that black neighborhoods are most likely to lack access to quality, affordable healthcare. Black women are three to four times more likely to die from child-birth or pregnancy related causes than white women. Predominantly black neighborhoods are 67% more likely to not have a primary health care doctor. The mortality rate of babies born to black women is also very high. I am thankful to Fatima for shedding light on this very real and pressing issue in the black community.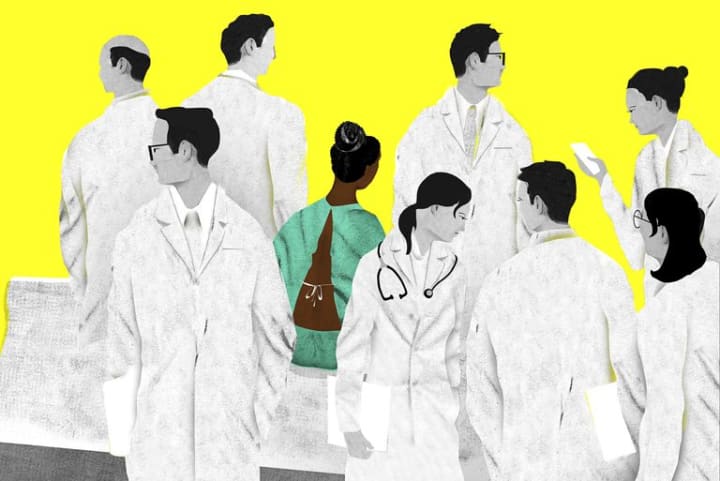 As I am so fond of saying: "We all are capable of being heroes. We can use our privilege to highlight issues our community members are facing. This way we are not only making the world a better place for them but also for our future generation who are looking up at us." BLM isn't just a movement to highlight police brutality, it is also a form of self-expression for the black community who have too long been ignored, their rights denied, and their voices dimmed amidst the noise of society as a whole. This is something many people don't understand when they solely focus on the aftermath of BLM marches and protests. Littered streets and broken windows bespoke the desperation of the unheard, and no matter what some may say, I will always stand by the truth that BLM is a rallying cry for basic human rights from a community who sees no other way. Only by rattling the cages of the richest and most powerful, could their voices, finally be heard.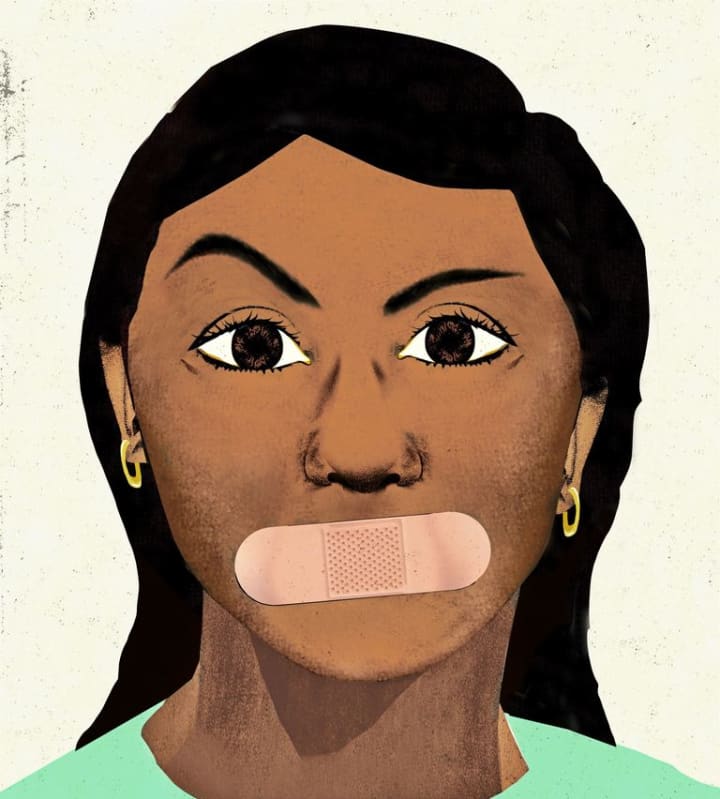 I am thankful for all the creators who, online or offline, have raised their voices over the past days and months of uncertainty and unrest. You gave many people like me the courage to raise our voices.
THE HARLEM RENAISSANCE AND ITS IMPACT ON THE BLACK COMMUNITY
The Harlem Renaissance in the Harlem neighborhood of New York City was where many black American artists, writers, and musicians in the early 1900s shared their work. This place became known as the black cultural mecca in the early 20th century, and gave birth to many black creators and pieces of art that we still enjoy today. This was a nationwide movement that was the result of migration and rising rates of literacy in the black community in the early 20th century. It led to increased interaction amongst black people and led to more confidence as they celebrated their cultural identity.
CONTRIBUTIONS OF BLACK WOMEN AS INNOVATORS
For decades, black women innovators' creations have been hidden; their inventions down-played or stolen. The creator of menstrual pads was a strong black woman named Mary Beatrice Davidson Kenner. The first time I heard about her wasn't in a history book, but on Instagram. Kenner's menstrual pad revolutionized how women approached hygiene and gave freedom to women in a decade where menstruation was a taboo topic. Her invention gave women freedom of movement and dramatically altered how women carried themselves and approached their hygiene during those times of the month. Mary Beatrice also invented toilet paper.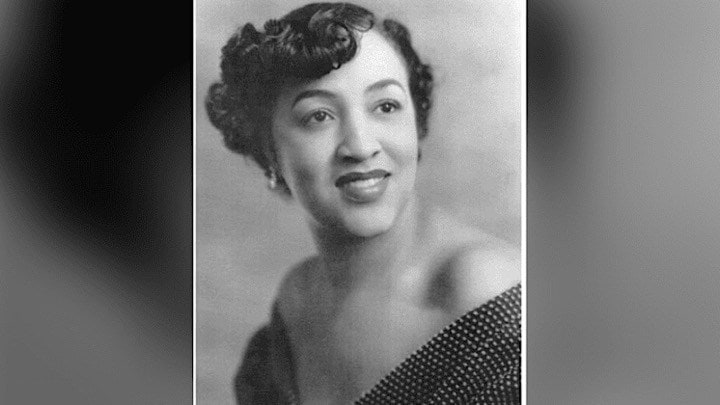 Another black innovator Dr. Patricia Bath was responsible for the invention of a device that removes 'cataracts' in the eyes. Cataracts are one of the leading causes of blindness, and she saved millions of people from such a fate with her creation. Many ophthalmologists today have her to thank for better eye care and visual health.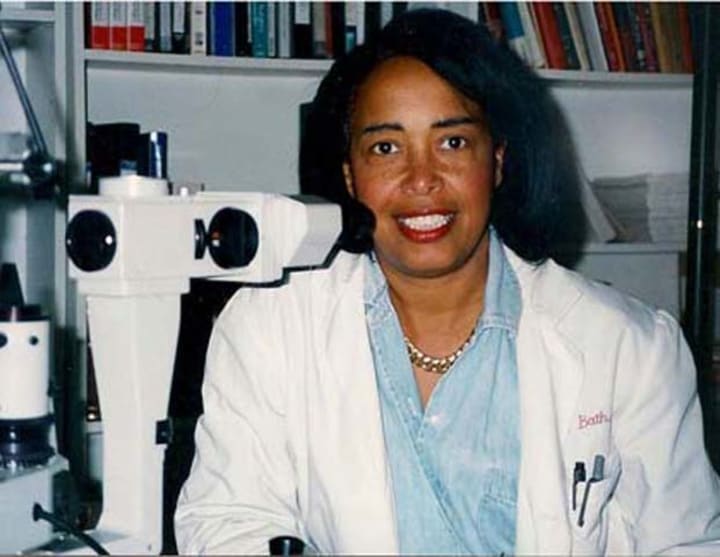 Strong black women have done a lot for women all over the globe. They have been our allies, raising their voices and providing support for many communities. Black innovators and women have made many men and women's lives easier over many generations. It is time to not only celebrate, but also prioritize the health and safety of black women in this country. This is the time for action, not just for empty words by politicians.
The hardest part in writing this piece was choosing who to highlight. There are so many strong black men and women who inspires me. These names are just a few. I hope you loved this piece as much as I adored writing it.