Products for Your Boobs They Will Thank You For
From nipple covers and boob tape to a face mask made just for your cleavage, these products for your boobs will make every woman's life easier.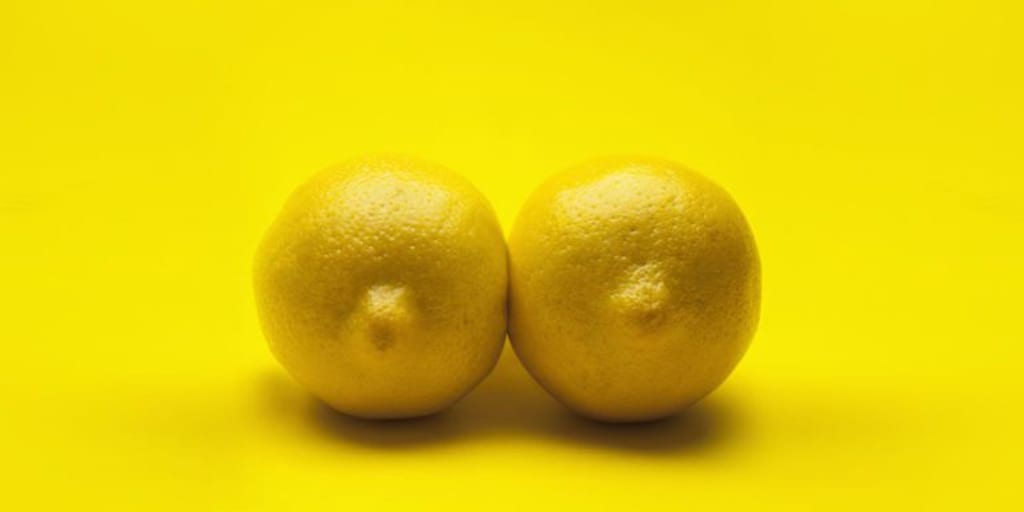 Yes, there are tons of products for your boobs that they will thank you for, and you need them right now. From simple products like nipple covers and boob tape to a face mask made just for your cleavage, there is a product for all of your breasts' needs.
The struggles that women endure on the daily simply due to this body part is ridiculous, but thankfully there are plenty of products that will help alleviate some of this frustration. What speaks to you and your boobs the best?
To start off our list of the best products for your boobs, we had to include a product that eliminates the main issue of having boobs and working out. Whether it's a simple job, an intense workout, or really anything that involves athleticism, boobs tend to get in the way of a lot.
This Boobguard is a great way to bring more comfort to your gym time. The activewear is meant to be worn on the top of your breasts, which will add extra support to any sports bra with a comfortable fit. With one use, you'll be hooked, and you'll have much more confidence during your best workouts.
As one of the best products for your boobs, bra strap holders are the perfect way to turn a sloppy look into a sleek one. No one enjoys the appearance and stress of bra straps sticking out of your shirt. But having to entirely change your bra is not always the easiest option.
Instead, with this set of three bra strap holders, you'll be able to transform any look. The simple tool will adjust your straps to make a more clean looking appearance, without being uncomfortable. Plus, it'll even help give some extra lift.
Everyone who owns a pair of boobs needs a few nipple covers. A simple product, but one that is necessary to any outfit that doesn't require a bra. Simple silicone nipple covers are very inexpensive, but will make a huge difference in completing a look, especially with a top or dress that might be a bit see-through.
You'll never worry about having a nip-slip again, and they can be easily washed and reused, without losing much of the grip. Simply attach them to your skin, and you're good to go for the night.
Especially great for nursing mothers, or simply women who are suffering from sensitive or sore nipples, nipple balm is the way to go. As one of the best products for your boobs, The Honest Company has created an all natural cream that is meant to soothe and relieve any pain on your breasts.
It is created with both shea butter and aloe, and it will keep your nipples both soft and supple. A staple in any pregnant woman's bathroom cabinet, going the all natural route is always a great way to go.
This is a great product for women who have a larger chest especially, but really any woman would love this. The T-Wedge is a breast bolster pillow that will relieve any stress on your breast area. A perfect pillow for any woman, it provides a firm support that other pillows won't.
Plus, it is easily cleaned and provides a professional quality, created with a durable vinyl cover. The solution to any feminine discomfort, it is the perfect massage tool that will allow you to effortlessly lie on your stomach. The t-shape is moldable to your body and will support the breastbone and the abdomen.
Much like the nipple covers, boob tape is one of the must-have products for your boobs. Often used in collaboration with nipple covers, boob tape or fashion tape is simple skin safe double sided tape that will allow you to secure the fabric of your shirt to your skin.
Say you're worried about a neckline that is low being a bit too revealing, simply secure it to your skin, and you'll never have to worry about it revealing something you don't want it to. Used often with flowy shirts and strapless tops, the strips are perfect for tons of occasions, and creates a stress-free solution to your outfits.
Finding the right bikini or swimsuit top is always a struggle for any woman. And there really aren't too many products on the market that will help them look nice. However, these push-up pads are water friendly and will fit in almost any bikini top. A great way to personalize your swimsuit top while adding a bit more support and function, these pads will transform any bikini into a much more flattering one.
They're comfortable, functional, and will adjust to any style top. The best way to use these is under swimsuits, but can even be used in bras, gowns, or casual attire. The pads are water filled and provide a natural looking push to your cleavage.
Next on our list of the best products for your boobs is a bra band extension. A simple accessory, but one that will provide comfort for many woman, a bra extender is a quick and easy addition to your own bra that will eliminate bra marks, uncomfortable, and a much more flattering feel.
Everyone has dealt with the embarrassing sight of a too-tight bra that squeezes the fat on your back. Say no more to this issue, and always be confident in your fit with these extenders. Coming in white, black, and nude, it will adjust any of your favorite bras. Say you've got the perfect cup size, but the wrong strap width, this product will transform your bra for instant comfort.
Much like the nipple balm, these boob-ease therapy pillows are the next step up for soothing your breasts. Perfect for breastfeeding, these small pillows shaped perfectly for your boobs are both soft and warm, providing a relief for many women. You can even heat the pillows in the microwave to increase comfort and sooth clogged ducts.
Plus, it could even increase milk flow. And if you're looking for more of a cooling action, simply throw them in the freezer for a little, as they can provide therapeutic cooling as well as, to sooth the nipples and breasts of a new mother. Filled with natural flaxseeds, the pillows are gel-free and perfectly safe to use on the daily.
Last, but not least, on our list of the best products for your boobs, sheet masks aren't just made for your face. Created by Skin Laundry, this wrinkle release neck and chest sheet mask is perfect for renewing the skin on your chest. Though a bit pricey, it has been reviewed to do wonders for your skin, especially to reduce to appearance of wrinkles or sun damage.
Some of the claims of this mask are brightening dark sports, reducing fine lines and wrinkles, and even refreshing tired skin. The perfect way to brighten and tighten the skin on your chest, your chest and cleavage area will look better than ever.
body
Social media addict, find the best cute dog photos on my Instagram.