Missey's My La La Leggings Business
Cute and Colorful Leggings for Purchase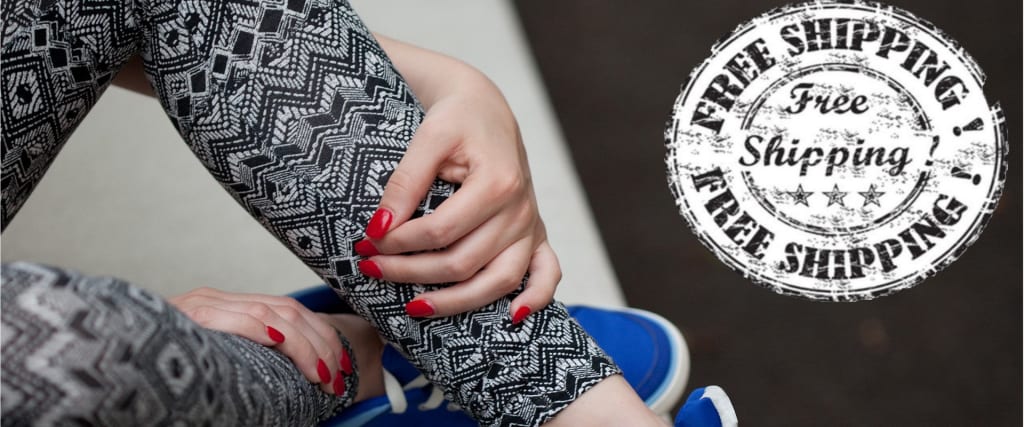 Banner Image From www.mylalaleggings.com/#MisseyNC
I started selling leggings as an affiliate about two months ago for a company called My La La Leggings. I have started making sales, but I would love to generate more customers. These leggings are very soft, warm, and are available in plus sizes, which is very nice since I am plus size. The sizes go all the way up from a size 3 to size 32. There are kids' leggings available for purchase as well. Kid sizes go from small to x-large. The shipping is free only to the U.S.
When I signed up to be an affiliate for La La Leggings, I bought an affiliate package with a pair of leggings. They gave me a choice with the package to pick curvy or regular size. So I picked curvy, although I am an extra curvy size of 24. I thought that surely the leggings that they were sending me with my affiliate package would not even fit me. It didn't take long for me to receive my leggings. I think it may have taken a week or two at the most.
I opened the leggings up from the package and they were Christmas leggings. I got these before Christmas, so they just sent me a Christmas pattern. The leggings felt really soft, but I was still skeptical that the leggings would fit. I looked at the size and it said they were a curvy (14-20) By looking at the size I knew I would not fit into these because I am a size 24. Although, I gave it a shot and I could not believe what I was seeing. These leggings fit me really well even though they stretched to a size 20! I wore the leggings under my jeans in a Christmas parade, which was in the 30s that day. These leggings kept me warm throughout being in that parade. So, that was when I realized that these leggings were good enough for me to start selling to other people.
If you visit the website, there are other categories that are in the drop down menu under "Shop" at the top of the website. The extra curvy plus size category (24-32) will be in under "Shop" in the drop down menu. I don't understand why they sorted the categories like this, but this is how the company set the website up. La La Leggings gets new patterns all the time. Although, if you see a pattern you want to purchase, you should do it right away or soon as possible because these leggings go out of stock fast. Sometimes when the patterns go out of stock, they may not return. Seasonal leggings usually go on sale after the holiday is over. These would be in the drop down menu under sale.
La La Leggings not only carries leggings, but they carry a few other pieces of clothing like shorts, tops, capris, and skirts. The capri sizes range from size 3 to a size 20. Gift cards are also available that range from $5 - $500. Here is an example of the colorful and cute patterns that La La Leggings carry. These cute cat leggings are in the curvy (14-20) category. These leggings cost $19. I do not have these leggings yet, but these would be the leggings I would pick if I decided to buy any more leggings.
If you would like to check out or purchase the leggings that I am selling, please visit https://www.mylalaleggings.com/#MisseyNC. These leggings are not Lularoe leggings, but they are just as good, if not better. Thank you for stopping by and reading about my business. Hopefully, you will take an interest in purchasing some of these amazing leggings.
About the Creator
My name is Missey and I live in North Carolina. I am a graphic designer that loves creating art. My hobbies as of now include working on my online shops and traveling when I can. I love the outdoors, nature and animals.
Reader insights
Be the first to share your insights about this piece.
Add your insights