Making Sure You Look Your Best This Summer
Improving yourself this summer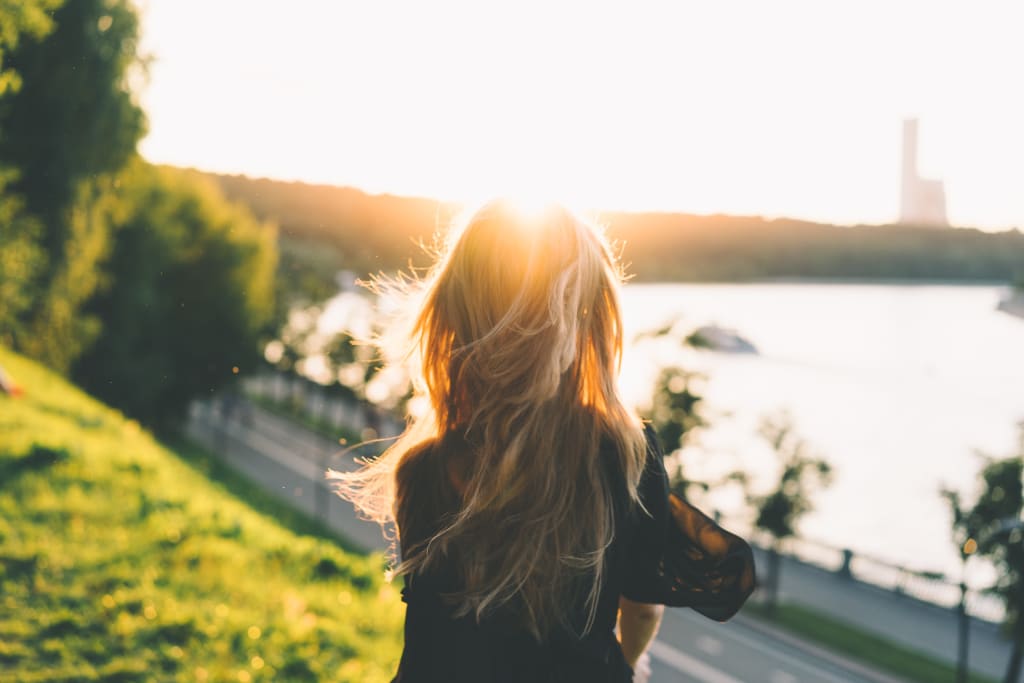 While the seasons are changing, it's important to make sure that you're always evolving as well. As a woman, it's nice to evolve and uncover different parts of yourself. One of the ways most women like to improve themselves is through their looks. If you want to look your best this summer, consider the following tips.
1. Purchase the right undergarments.
During the warmer months, it is especially important to make sure that you're wearing the right undergarments. It's easy to assume that you don't have to wear undergarments because of the free-flowing nature of the season. However, don't make this mistake. There's nothing worse than seeing an ill-fitting outfit because of the improper undergarments. Get fitted for the right bras. It's also important to make sure that you wear undergarments that don't completely reveal your panty line. When you wear the right bra and undergarment with the right size, it's actually a lot more comfortable and supportive for your body.
2. Play with fun accessories.
It's so much fun to play around with accessories. You can purchase different types of hats to wear throughout the season. Hats are also great because they will protect your skin from the burning sun. Consider options like wide-brimmed straw hats, baseball caps, and boleros. You can also pick the fun turbans and decorate them with brooches. Don't be afraid to accessorize with your jewelry as well. Stunning statement pieces can always capture attention. Thin, understated rings are also in style as well.
3. Develop a five-minute face.
One of the best ways to look polished is through knowing how to quickly develop a five-minute makeup application. Whether you use concealer, mascara, and lipstick, or involve more elements, know how to quickly put together your face in a matter of minutes. A bold lipstick and some concealer can really wake up the face. A great liquid foundation is perfect for concealing different scars or hyperpigmentation. If you get your eyebrows groomed on a regular basis, this is one less thing you'll have to worry about. The same applies to ladies who like to get eyelash extensions. Find a look that works for you and master it. Your makeup will be part of your signature style.
4. Try new hairstyles.
Don't be afraid to try new hairstyles and have fun. You can decide to add hair extensions. Wigs tend to be a little too hot for the summertime. However, if you're bold enough to try it, that's a great way to change your look. Another fun way to change your look involves hair color. When you're getting hair color, you'll want to consider your skin tone. If you have a cool skin tone, you'll want to choose the best hair color for a cool skin tone. You can also choose to perfect sleek looks like top knots, ponytails, and chic french braids. Don't get stuck in a rut with your hair. In fact, a great way to strengthen your creative muscles in this area involves a weekly challenge. Challenge yourself to try a new hairstyle once a week (at least). If you can do more, go for it.
5. Use the right skin products.
Too often, people underestimate the damage that the sun can really do to the skin. As a result, they suffer from skin cancer, sun burns, and other issues. While you should always wear SPF throughout the entire year, it's especially important when you are in the midst of the summer months. Even if you're going to be inside, always wear SPF. There are plenty of beauty companies that provide SPF products that don't leave that white/purple sheen. It's also important to consider your skin type. If you have oily skin, your skin might become even more productive in the summer months. Therefore, it's great to use a mattifying product on your skin to absorb the oil. It's also nice to walk with wipes that will soak up the oil without removing your makeup.
Truthfully, these tips are just the starting points. As you develop these tips into your regimen, you might find new ways to improve your overall look. Don't be afraid to push the envelope. That's a great way to discover more about your personal style and exude the confidence you truly desire.
beauty