Inequality in education for African girls & women sets them up for a lifetime of turmoil and struggle
African women suffer under slow to no progress in gender equality
Gender equality has only been partially achieved in many countries around the world. As some are working towards achieving goals of incorporating women into positions of power, others are holding them back.
In only two African countries equality for women and girls is moving forward swiftly. Rwanda and Namibia are leading with other nations around the world, these are the only 2 African countries on the top ten list with other western nations.
Out of 5 gender bills, all face rejection in the Nigerian Constitution and stirs thousands of women to storm the National Assembly in protest. Georgina Ndukwe reports that each bill sought to promote women in governance & society.
Nigerian parliament rescinds decision on gender equality bills
The lawmakers' decision on International Women's Day came hours after simultaneous protests by women in four states.

Nigeria's lower house of parliament has rescinded its decision on three bills that it discarded at a constitutional amendment session.

The decision, announced by the House of Representatives on Tuesday, was a volte-face on parliament's March 1 decision to reject the proposed bills. It will now reconsider the bills in a month when it reconvenes for another parliamentary session.
For generations, passed down from the colonial period, Kenyans and most probably many other African countries have been forced to shave (boys and some girls) and/or style their hair a specific way (mostly girls).

Many people do not understand the motive of the whole culture. Initially, Africans were forced to shave their hair by colonial powers because it was seen as 'dirty', 'unhealthy' and 'untidy'. Therefore, our current school heads, who were children back then, were brought up in a culture where shaving hair was a mandatory practice and seemed neat to them.
Now understanding the point and motive of the whole practice, it brings us to an ultimatum that other than colonial manipulation, there is no just reason to have Kenyan children shave their hair. If neatness is really the problem with the current school heads, then a rule should be enforced that states that; it is allowed to keep long hair but it is MANDATORY to keep it neat and whoever is in breach of the stated rule, should then get a penalty to shave their hair.

The issue of hair shaving and/or specific styling is deeply irritating, especially knowing that the only reason why such laws are being enforced can easily be contained and solved
Some of the African countries with the least gender equal societies are Muslim African countries. Chad tops the list according to a June 2022 statistics list.
Chad, Central African Republic, Mali, Liberia, Sierra Leone, and Niger leading the top. However Chad also ranks 3rd in the entire world.
South Sudan, Chad ranked the worst nations to be a girl in Africa
Nov 20 (Thomson Reuters Foundation) - South Sudan, Chad and Eritrea are the worst African countries to be a girl, a first-of-its-kind index found on Friday, with researchers warning that the pandemic could set back efforts to keep girls in school, out of work and safe from violence.

The African Child Policy Forum (ACPF) ranked 52 African nations based on the rights and wellbeing of girls. The research institute judged governments on several factors including healthcare, education, and laws and policies that protect girls.

Mauritius, Tunisia, South Africa, Seychelles and Algeria topped the inaugural 'Girl-Friendliness Index', yet a report by the ACPF said the rankings were determined more by political commitment and accountability than by economic wealth.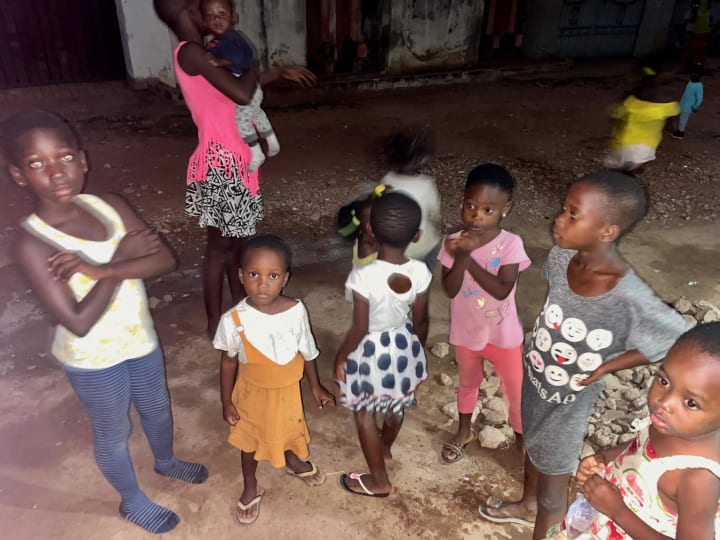 There are several dozen women's rights groups working within Africa, due to the pandemic some have been inactive for more than 2 years. With few organizations that are no longer in operation.
The rights of women always fall onto the shoulders of African governments with many refusing to make gender equality a goal. Girls and woman face more challenges than men, most tasked with not only completing household chores but are victims to violence.
Rape, domestic violence, child marriages, mental and emotional abuse all while lacking the same rights as males. Religion plays a huge part as well as culture, refusing to educate girls makes them more vulnerable to abuse.
Depending on a man for their livelihood, with increasing poverty parents are allowing younger girls to marry. They collect their dowry as a way to financially support the remaining children.
Thanks for reading 🙏🏽 Please consider buying a coffee for Lacey's House Gender Equality & Children's Rights as it tries to move international.
©️TB Obwoge 2023 All Rights Reserved
About the Creator
I'm the president of a nonprofit. I've lived in 3 countries, I love to travel, take photos and help children and women around the world! One day I pray an end to Child Marriages, Rape and a start to equal Education for ALL children 🙏🏽
Reader insights
Be the first to share your insights about this piece.
Add your insights