In Another Life
We will meet again...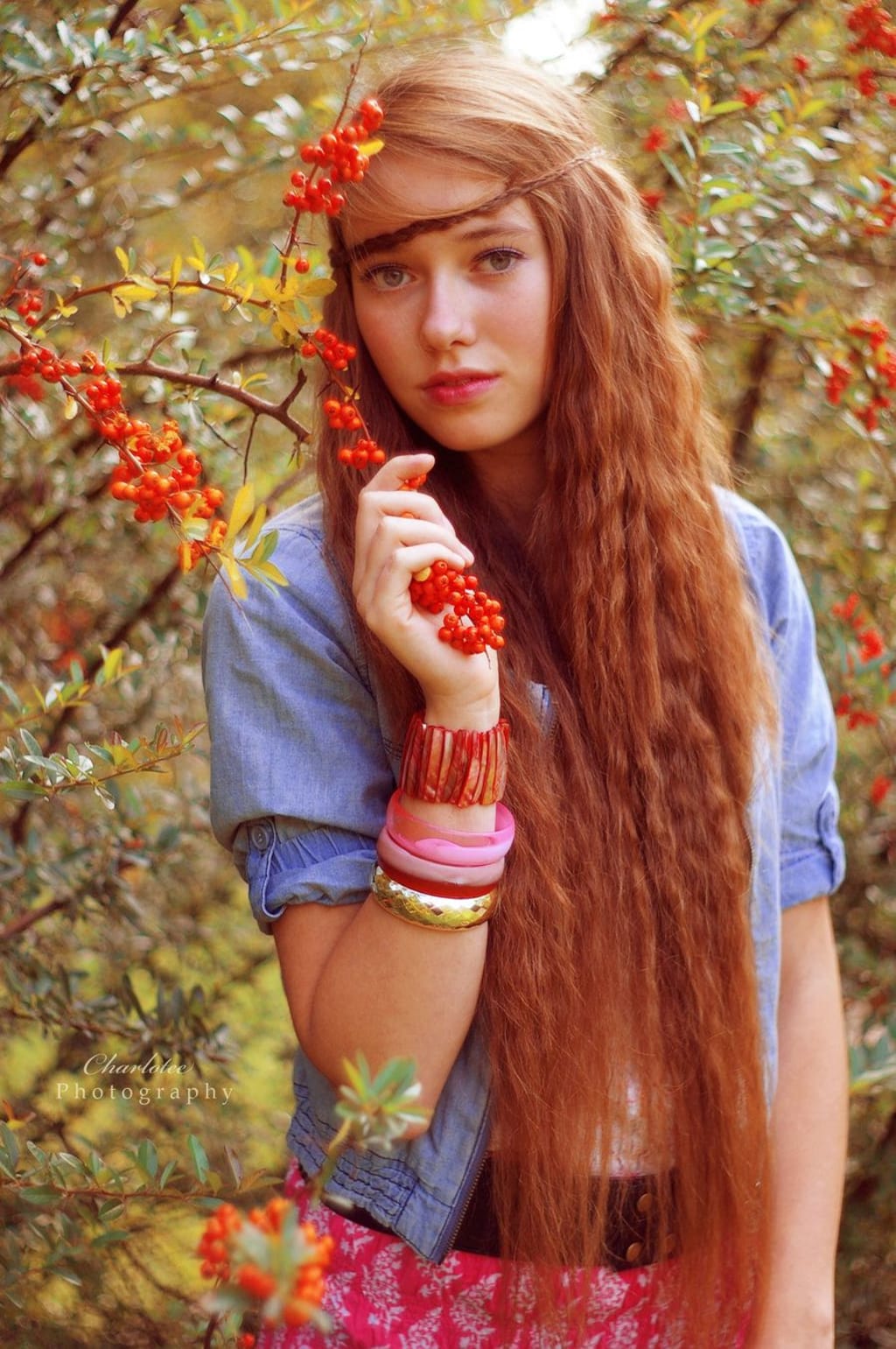 I scanned the room nervously looking for her. All I knew is that she had red hair and freckles. My roommate, Mike, insisted that I go out with a friend of his girlfriend, Amber. I didn't really care much for Amber, and the feeling was obviously mutual, so I didn't quite understand why they would think me and anyone who got along so well with her would mesh at all.
I spotted the head of wildly curly hair as soon as my eyes made it to the bar area. She was the only red head in the entire restaurant. I immediately thought that opposites must attract. Amber was a very polished real estate agent, she was very materialistic, and really into appearances. Anytime I bumped into her in social settings she was surrounded by women who carried themselves like her, and only talked about expensive clothing, shoes, handbags, and drinks at expensive nightclubs and restaurants. The girl I was looking at was earthy, her makeup was minimal, and she was dressed like she was headed to the lunch after a day at the beach. She had a glass of red wine versus the colorful martini's I often saw Amber and her normal group of friends drinking.
I took a deep breath and approached, hoping that she was as cool and laid back as she looked. I signaled for the bartender as I approached, and pulled out the stool next to her. She was gorgeous, and had a beautiful smile.
"Hey, I'm Jason.", I said as I extended my hand to her, "I'll have a Jameson and for the lady..."
"Another glass of Merlot", she instructed the bartender to complete the drink order.
"Have you been here long", I asked.
"Just long enough to have one glass of wine, so no", she replied.
"I love this place, it reminds me of home", I told her as I admired the humble decor and laid back energy.
"Where's home?", she asked.
"Hartford, CT.", I said blushing.
"Really, I have family in Manchester, I spend several summers and holidays right next door to you", she said with a smile, "how'd you end up here?"
"I followed the music, I was in a band in college that decided to take our talents to Hollywood, and ended up working as a sound engineer, after we split up"
"Nice!, I write and still perform here and there, but I make a living as a partner at an ad agency."
"You're a musician?", I asked gleefully.
The conversation became increasingly interesting. She spoke of move to L.A, in search of an artistic freedom, that she wasn't afforded in her hometown of Boston. She talked about her father and stepmother who had raised her, while her mother was overseas dancing with an international ballet group. There was no animosity when she spoke of her mother. She expressed that she admired the fact that her mother chased her dreams, and it felt like a genuine thought. Her laugh and energy were contagious. My awkward nervousness had turned into butterflies. I had to see her again.
"Do you think that I can get your number and possibly do this again?", I asked with a smile. She smiled and grabbed a napkin from the bar and a pen from her worn saddle bag. She wrote her number on the napkin, folded it, and placed it in my shirt pocket.
"I'm gonna run to the restroom", she said smiling.
I exhaled. I was a practical by nature, but I was having impractical feelings. Our chemistry was something that I'd never experienced. I'd known Margo less than an hour and was already visualizing our life together. I was so incased in my fantasy, the tap on my shoulder startled me. The redhead, in the business suit and sky high Louboutins with the matching matching Chanel bag, gave her fakest smile.
"Jason?", she asked. I shook my head and extended my hand completely confused,
"I'm Margo, I'm so sorry I'm late, I was closing a deal and my client wanted it done today...". She went on and on about her deal, only pausing to order a Lemon Drop. She was so absorbed in her own story that she didn't notice my lack of interest as I scanned the room looking for the woman I was talking to previously to re-emerge. She never did.
After an hour of Margo, talking about herself, she finally paused to let me know that she was "kind of" tired, and was going to head home. I was relieved. I walked her to her brand new sports car and gave her a friendly hug and wave. Once she was out of site I grabbed my phone from my pants pocket and the folded napkin out of my shirt pocket. Where had she gone? Had she saw talking with Margo and become offended? Most importantly who was she?
I smiled as I read the napkin.
"I'm chasing my dreams right now, maybe in another life." There was a heart drawn at the bottom.
I understood, but I was determined that I was going to find my curly red headed wild hearted woman if it was the last thing I did.