I Tried the World's First Sex-Proof Menstrual Cup. Here's What Happened.
Can a menstrual cup really make date night during your period mess-free?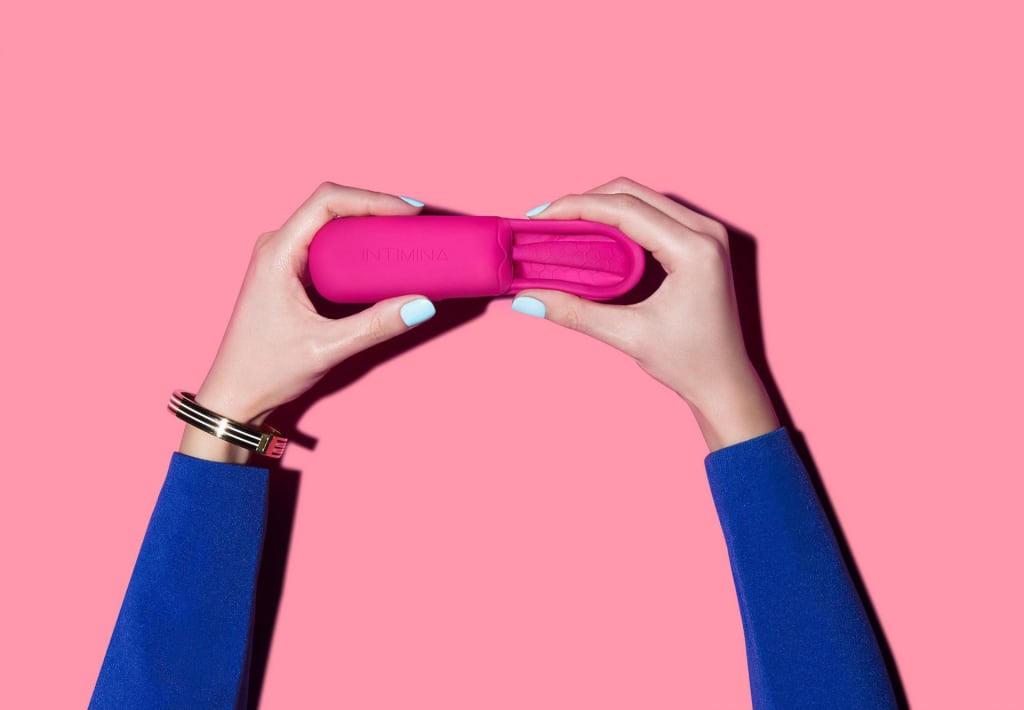 If there's one thing I detest, it's having sex during "that time of the month." I don't mind the fact that it might smell a bit, nor do I get to annoyed by the lack of foreplay options it causes. (Okay, well, maybe I am a bit salty about that.)
What bothers me about period sex is the mess it makes. I don't like to have to place towels underneath myself when I'm doing the deed. I don't like having to wash my sheets and strip the bed. Oh, and if it's in a hotel room? Yeah, I feel mortified and sorry for the poor staff members that clean up those bedsheets.
Recently, INTIMINA has released a menstrual cup that claims to offer mess-free period sex. It's the first of its kind, and that definitely got my attention. But, does it really live up to its mess-free reputation? I decided to put it to the test.
First, let's talk about menstrual cups.
Menstrual cups are one of the newest ways to keep your menses under control. These are flexible, sterile cups that are inserted into the vagina. Their cup shape collects blood and creates a barrier that prevents leaks.
A typical menstrual cup can be used for eight to 12 hours, making it one of the best new products for women who don't have time to repeatedly replace pads or tampons. Most are also reusable and washable because they're made of medical-grade silicone.
Simply put, they're a great choice for ladies who want good coverage that's also good for Mother Earth. INTIMINA Ziggy cup is a reusable, soft menstrual cup that fits a wide range of different women has a flat surface that keeps blood at bay while you have sex.
After having reviewed INTIMINA's kegel exercise tool, I can honestly say that this company makes quality products. My last menstrual cup was painful at times, so it seemed like it was time to look for a more comfortable menstrual cup.
As a regular cup user, I've heard of horror stories about women who ordered sub-par cups. The wrong type of silicone or the wrong type of shape can lead to some seriously painful things. I trusted INTIMINA as a brand, and know that they use medical-grade silicone in their cups.
Next thing was to decide upon the cup style. That was actually easy for me. Hearing that the Ziggy cup allows you to have mess-free period sex was pretty much all I needed to know to decide it was time to order one.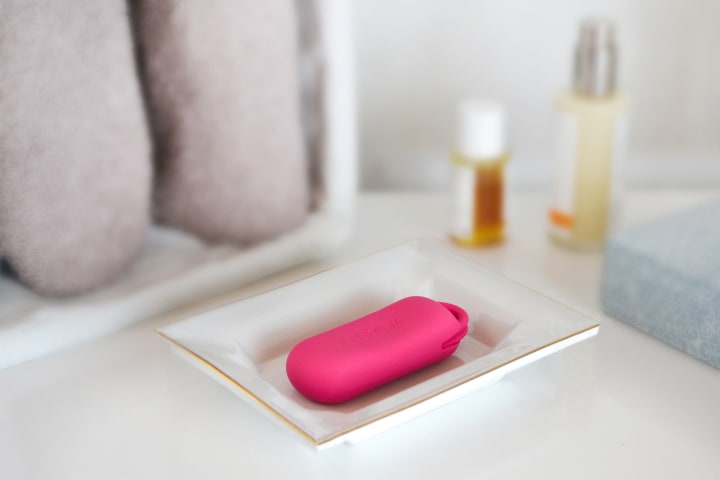 My initial impression was a good one.
If nothing else, these guys know how to make menstrual cups look stylish. The box that Ziggy came in was beautifully designed and almost made it appear like a piece of high tech equipment. Inside was the actual cup—and to a point that cup's design was what surprised me the most.
The majority of menstrual cups are funnel-shaped, while the Ziggy cup is more like a menstrual disc. It was incredibly soft to the touch, and easy to squeeze. The center of the disc was made of a paper-thin silicone barrier. It seemed so thin and lightweight, I actually wondered if it was durable.
I decided to see if it's actually sturdy before I put it in.
I'm not going to lie. The Ziggy's lightweight, hot pink appearance kind of scared me. I mean, my partner is very well hung and I'm pretty sure it'd be bad if his member would poke through the cup's wall. That'd be a major moodkiller, and pretty hard to explain to hospital staff.
So, I poked the cup. I took two fingers and pressed the wall of the disc. I pushed hard, and it stretched along with my fingers. Ziggy was way, way sturdier than I thought it'd be. Feeling confident that it'd work, I decided it was time to test it out.
So, I inserted it in for a day and went about my daily business.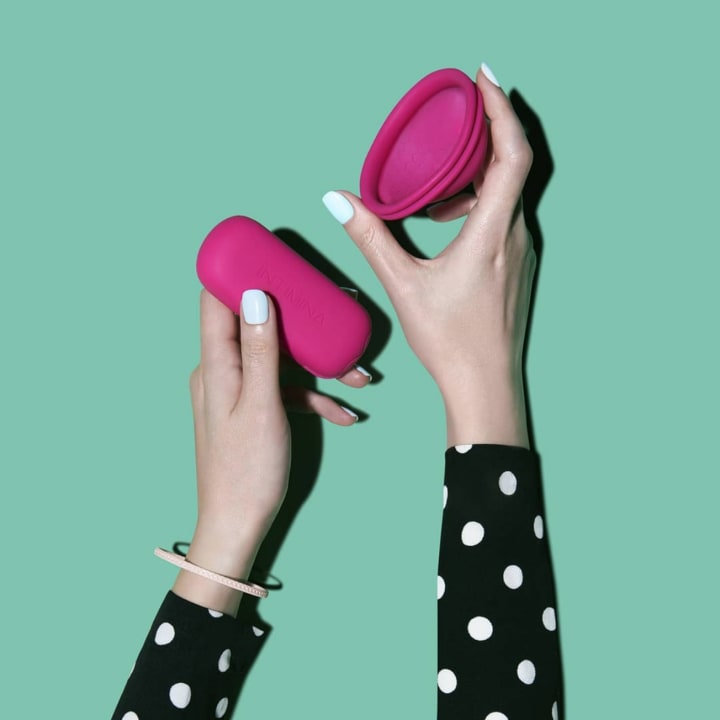 If you've never used a menstrual cup before, then you might be wondering how to insert one inside. With Ziggy, I pinched the sides together and slipped it in. Then, I just used one finger to push it a little deeper for good measure. I washed my hands and went on my way.
The cool thing about menstrual cups is that it lets you live life totally period-free for up to 12 hours. That means that you don't have to change things around when you pee, nor do you need to worry about changing things when you hit the gym. So, it's like a tampon, but better—and with way less chance of Toxic Shock Syndrome!
Life with Ziggy was nice.
I tried the Ziggy cup on the third day of Aunt Flo's visit, which is still one of my heavier days. Throughout my work day, I'd periodically (pun intended) go to the women's room to check for leaks. No leaks were found, even after I took my afternoon stroll and after I helped move some stuff around the office.
I got home and pounced on my partner.
My partner was well-aware of the mission we had. We were supposed to test it out and figure out whether it really was the one cup that could make period sex mess-free. My boyfriend, as you can imagine, was pretty skeptical. He knew I was a heavy bleeder, even on early days.
So, as a precaution, we laid out some towels and kept a bottle of laundry aid nearby. My partner put on a condom, since a menstrual cup isn't actual contraception. Then, we started getting down to business. To make sure that it worked well, we did it in three different positions: doggy style, missionary, and cowgirl.
Here's what happened.

With doggy style and missionary, I was expecting a little mess. When I decided to get on top, I was definitely expecting a lot of mess. Surprisingly, we didn't have to whip out the detergent. Not a single drop of blood was found. The Ziggy cup was a success.
For people with light to medium menses, the Ziggy cup is all that you need to enjoy mess-free period sex. That being said, I'd strongly advise people who have heavier flows to clean out their cups before they re-insert it for a sex session. There's only so much fluid a cup can hold, you know!
After I had my fun, I removed Ziggy and cleaned it.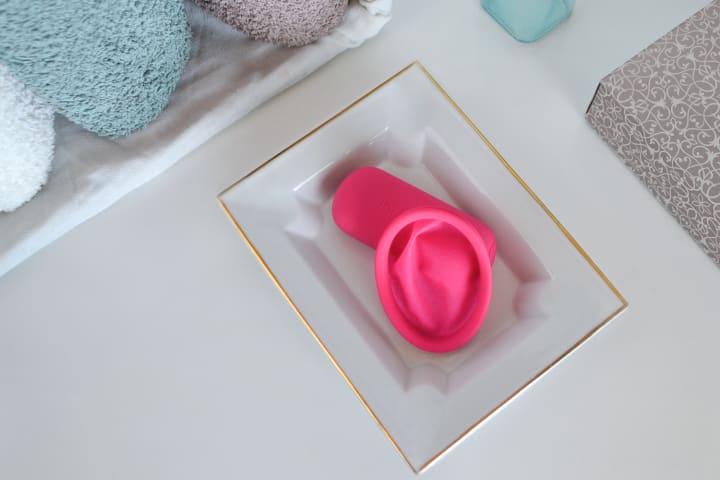 Ziggy is a medical silicone menstrual cup that's meant to be reusable—and I'll be honest, it was way too good to throw away after a one-time use! I looked at the user manual, and it said that cleaning it just meant that you needed to rinse it with mild soap and some water.
So, I grabbed soap, scrubbed it, and rinsed it with hot water. Then, it was ready to store. It couldn't be simpler.
Overall, the Ziggy cup really made my day.
I know it sounds silly, but the Ziggy cup really changed my life during my period. It's a cup that's way more comfortable, offers me a decent amount of peace of mind, and also lets me have sex that doesn't ruin sheets. What more could I ask for?
If you're looking for a life-changing period-solution that will make you and your partner happy, choose the Ziggy Cup.
About the Creator
Ossiana Tepfenhart is a writer based out of New Jersey. This is her work account. She loves gifts and tips, so if you like something, tip her!
Reader insights
Be the first to share your insights about this piece.
Add your insights