I'm a Rape Survivor. Here's Why the Silence Breakers Give Me Hope
Have their voices made a difference for survivors everywhere?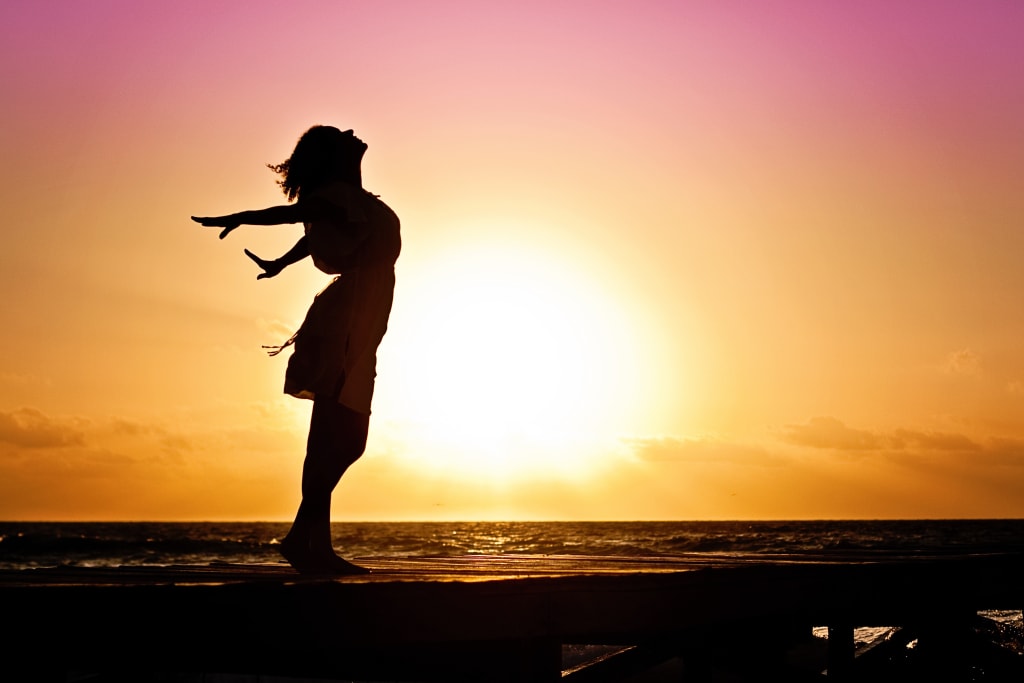 Time magazine recently released its choice for the 2017 Person of the Year. This year, Time made the rare decision to not give the title to one individual, but multiple people—a group of people, mostly women, that are being referred to as "The Silence Breakers." This is a title that Time has given out for the past ninety years, but it wasn't until 1999, less than twenty years ago, that the title was changed from Man of the Year to Person of the Year.
A year ago, most people probably wouldn't have predicted that 2017 would serve as the setting for such an important feminist movement. The first woman to be nominated for president by a major US political party had just been defeated by a man who had bragged on tape about sexually assaulting women. Millions of American women began 2017 feeling like their own government was against them.
Maybe those feelings served as the basis for this revolution that The Silence Breakers sparked. Maybe it was the feeling of powerlessness that caused these women to finally say enough is enough, and begin to actively combat a problem that's been going on for decades, if not longer. One thing that has been made clear this year is that this problem doesn't just exist in government. These Silence Breakers have called out powerful men throughout Hollywood, news outlets, the music industry, and high-level businesses like Uber.
This movement really began with Ashley Judd in October, when she became the first woman to go on the record accusing Harvey Weinstein of sexual harassment. His behavior had been going on for decades, only spoken about behind closed doors and in hushed tones—but this year, the world finally started listening. Turns out Judd's voice was the spark that so many others needed to find their own voices and stand up with her.
So many of these Silence Breakers have said that immediately following their assaults, they felt pressured to keep their stories hidden. Whether it was due to fear of not being believed, the thought of losing their jobs, not knowing who to go to, or even fear for their own safety, so many women feel like speaking out isn't worth the risk. This pressure to keep quiet is something that definitely isn't only felt by the women that Time is focusing on. It's felt by millions of rape and assault survivors all around this country and the world. I should know—I'm one of them. As I read the stories of the women that have recently spoken out, there are aspects of them that hit painfully close to home. I remember receiving those violent threats that made it next to impossible to sleep at night. I remember the fear of not being believed, and the confusion of not knowing who turn to. Probably most of all, I remember the tight, strong grip of guilt and shame that held me for so long after my attack, and in some ways, still does.
In the time immediately following the attack, I thought staying silent was easier. I honestly didn't see a point in speaking out, because I didn't think it would change anything; I really didn't think my voice would make a difference. Now, I find myself wondering if my attack had occurred in 2017, in the middle of all these Silence Breakers coming forward and causing the downfall of their perpetrators, would it have changed the way I felt? Would it have made it easier for me to see that there is a reason to speak out, that it really can make a difference? I think the answer to that question is probably yes.
So, from me and millions of others around the world, thank you, Silence Breakers. Thank you Ashley Judd. Thank you Susan Fowler. Thank you Taylor Swift. Thank you Tarana Burke. Thank you Alyssa Milano. The fact that you had the courage to find your voices makes it that much easier for others to do the same. Now, when fellow survivors watch the news or jump on the internet, I hope it's your stories that they see. If speaking out can bring down powerful men like Harvey Weinstein and Matt Lauer, maybe it is worth the risk. Maybe it can make a difference.
About the Creator
Lover of travel, wildlife, writing and adventure. Texas born and raised. Pieces of my heart left in Wyoming, South Africa, Bolivia and more. To travel is to live.
Reader insights
Be the first to share your insights about this piece.
Add your insights