How to Get a Memorable Experience by Staying in Phuket
A tropical holiday filled with adventure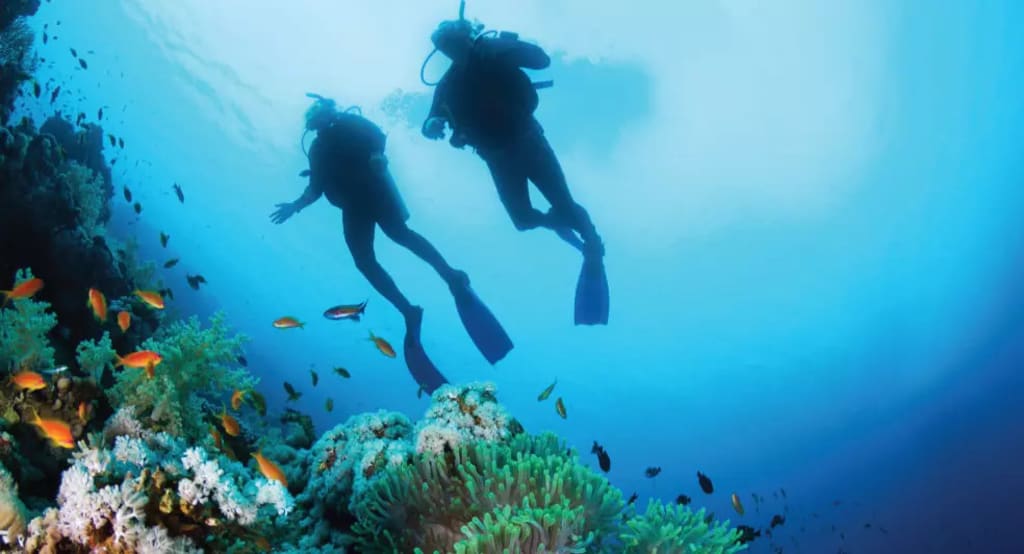 Image via Anantara Layan Phuket Resort
The biggest Thai island, Phuket, is a sunny paradise visited by tourists all year round. Water sports, delicious Thai food, street markets, parties, beaches, and the blue waters of the ocean all work up an irresistible tropical atmosphere. Like every other tropical destination, Phuket has two seasons, with the rainy season running from May to October. Getting here involves a short flight from Bangkok. And this is how you can give yourself a memorable experience during your Phuket holiday!
Patong Beach
Phuket's longest beach was once an escape from the likes of Bangkok and bustling cityscapes in Thailand, but now it has become a commercial centre focused on tourism. Still, you will find a lot to do here, including people-watching and soaking up the touristy vibes of the island.
Finding a quiet spot along the coastline to relax is not possible, but shopping and other commercial activities will keep you delightfully occupied.
Kata Beach
For a quieter and relatively peaceful experience, head to Kata Beach. The beach is dotted with palm trees and bounded by lush peaks on either side. You'll also find a stunning islet jutting into the water just off the coast. Compared to Patong Beach, Kata Beach is a broad beach with soft white sand.
The beach is lined with small shacks selling snacks like papaya shakes, and the restaurants serve hearty meals, both Thai and western style. Sitting close to Kata Beach is Kata Noi Beach, a beach with less touristy activity and a more relaxed atmosphere.
Sign up for a helipad tour
For a luxurious and memorable experience, you should sign up for a helipad tour.
Some Phuket resorts offer helipad tours to give their guests something unique to experience. The views are unparallel, and the journey is comfortable. So, if you've chosen the likes of Anantara Layan Phuket Resort for your holiday, a helipad tour should be part of your itinerary!
Phuket Town
To see a different side of Thailand, you should visit Phuket Town.
Sitting on the southern shore of the island, Phuket Town offers lots of tourist activities. The town is dotted with restaurants and hotels, but a more authentic side can be experienced in Old Phuket Town. Here, you'll encounter various buildings that speak of Chinese and Portuguese influence; shophouses are the star of the show!
While you are here, make sure to visit the Jui Tui Shrine and Phuket Trickeye Museum. And bring your camera to capture the beautiful moments you are sure to encounter here.
Boat tours
You are completely justified in wanting to spend all your time at the beach, but if you want to spice up your holiday, you really should join a boat tour to discover the gorgeous seascape that hugs the island.
The best thing to do is to join a guided boat tour, and you'll see all the highlights and must-see attractions.
Diving and snorkelling
The ocean tract that surrounds Phuket is home to a variety of tropical fish and corals. The best way to discover these is to sign up for diving or snorkelling. There are numerous diving and snorkelling sites around the island.
The waters are pleasantly warm throughout the year, and the visibility is excellent. Aside from tropical fish, you'll also see turtles. And manta rays and rare encounters with whale sharks always steal the show.
The best thing about diving in Phuket is that it gives you a chance to earn your PADI certificate. Getting the certificate in Phuket appeal to tourists because it's much cheaper here.
Markets
Like every other Thai region, Phuket is home to a diverse list of street markets, and you should make time to explore them.
Bargaining, haggling, discounts, smells, colours, and noise are all part of shopping at Phuket markets. Some of the must-visit markets include:
Sunday Walking Street Market
Bazan Fresh Market
Phuket Weekend Market
Phuket Indy Night Market
Phuket Town Central Market