How to Apply for the Dubai Digital Nomad Visa
Guide to Securing the Digital Nomad Visa in Dubai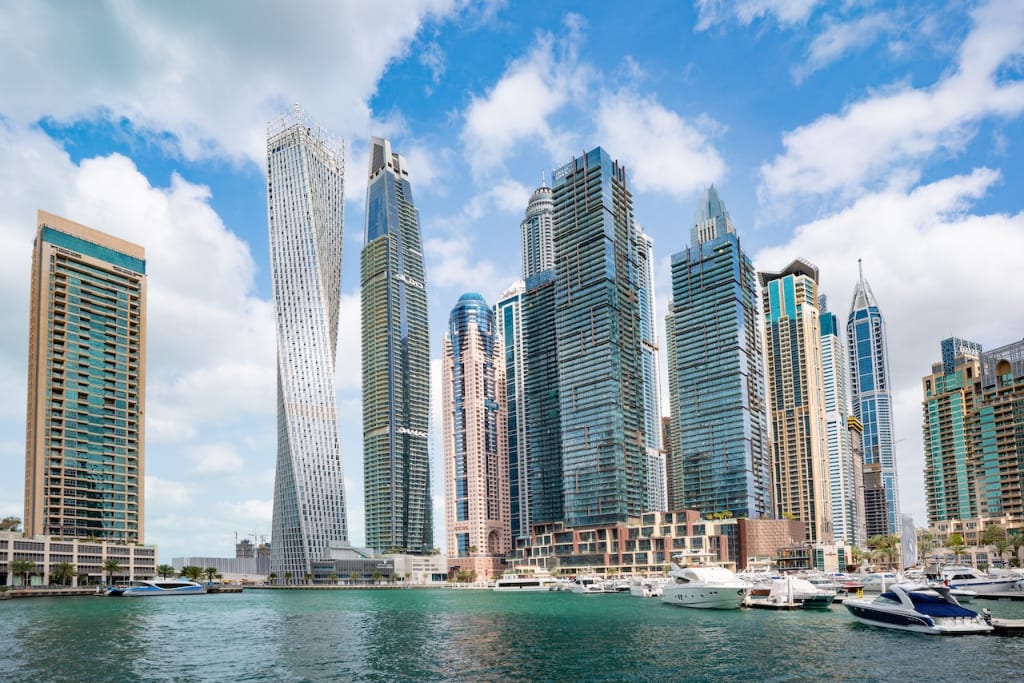 Photo by Timo Volz via pexels
Tipped to be one of the Middle East's most dynamic cities, Dubai is the perfect base for digital nomads. Offering remote workers a chance to live in one of the world's most modern cityscapes, spending a few months or a year working out of Dubai can be a real adventure for culture buffs. As the local government has introduced a special visa for digital nomads, here's how those based overseas can apply and secure a work visa to live in Dubai for a while.
1. Why a Digital Nomad Visa
Although those who work remotely usually travel to cities such as Dubai on tourist visas, a digital nomad visa is a far better option as it does not need to be renewed as frequently. As one of the richest cities in the world, Dubai offers digital nomads the chance to enjoy some of the top beaches, restaurants, shopping venues and cultural attractions in the Middle East. Dubai is also a business epicentre, which means those who work remotely are also likely to make lucrative professional connections during their time in the city. The networking opportunities alone make a Digital Nomad Visa well worth the cost as budding entrepreneurs, YouTubers and others who are building their brands will find like-minded people and exciting opportunities in the Emirati city.
2. The Perks
Digital Nomad Visa has been granted to remote workers since early 2021 and is valid for a year. Those who wish to stay longer can renew their visa once the year is up but a reapplying is necessary. Some of the biggest advantages of securing a Digital Nomad Visa are that it affords remote workers some of the rights and privileges that Dubai residents enjoy. This includes being able to open a bank account in a local financial institution, getting bank loans and enrolling kids in a Dubai-based school. Applicants can also bring their dependents, parents or spouses with them to Dubai. It is important to remember that travelling around the Middle East or the world is permitted as long as you do not spend more than 6 months outside the UAE.
3. Who Can Apply
To be eligible for a Digital Nomad Visa in Dubai, one must be employed remotely, own their own business, work as a freelancer or have a freelancing business with a clientele outside of their own country. These requirements are in place so that remote workers who are unemployed do not arrive in Dubai and fill positions that could have been occupied by a resident or a citizen of the UAE. Digital nomads are forbidden to apply for jobs inside Dubai or the UAE. Freelancers hoping to move to Dubai can first holiday in the city with a stay at Anantara Sir Bani Yas Island Al Sahel Villa Resort or any of the other luxury hotels in Abu Dhabi or Dubai to make sure the UAE is the right fit for them professionally and personally.
4. Visa Pre-Requisites
All applicants must have a passport that is valid for at least 6 months from the date on which they are submitting the paperwork. Proof of your online business, freelance clients, company details and business ownership particulars must also be provided as well as proof that you earn a minimum of USD 3500 a month. Applicants must also have valid health insurance and submit proof of the same.
5. Application Process
Digital Nomad Visas can be processed online when all the required documents are submitted via email. It is crucial to have all of your income pay slips, contracts, bank statements for the last 3 months and health insurance documents translated into English and then converted to a digital format. Submit the application to the Dubai digital nomad visa official website and pay the processing fee which is non -refundable. The wait for approval is only a week and you should receive an answer during that time.