Ghana 'so-called' News Outlet Sexualizes Broadcaster Ghanians Came to Speak-Up Remove Post!
UTV News Ghana shares a comment from social media follower sexualizing the breasts of a woman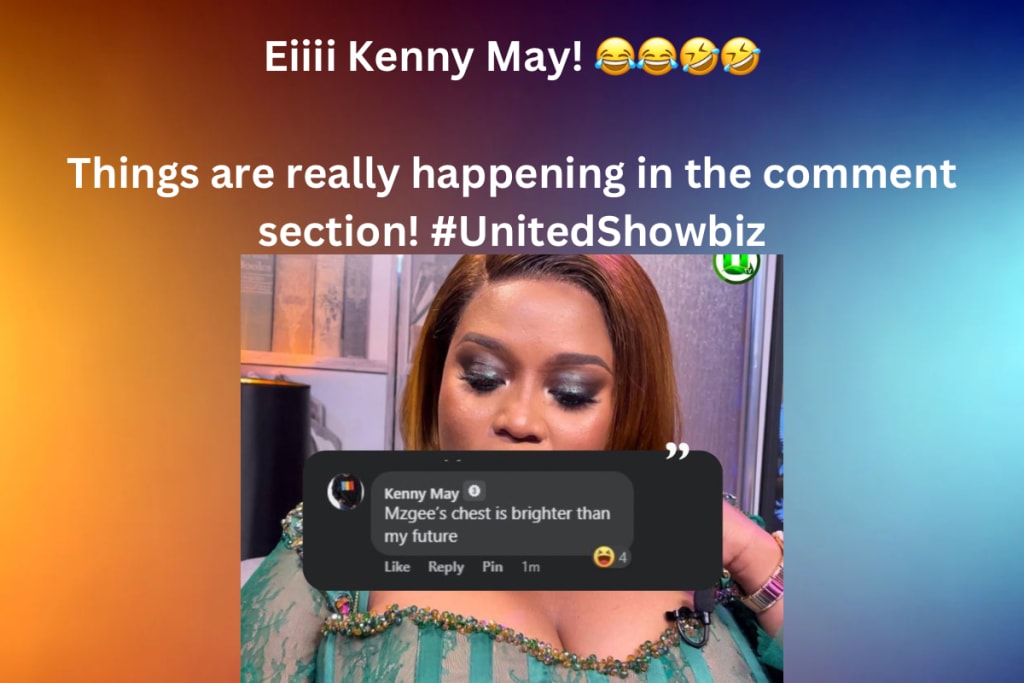 Created by Author in Canva Post from UTV News Public Facebook Page
Monday, 21 May 2023
By; TB Obwoge
In Ghana there has been so many news reports about the defilement (rape) of children. Women have given up trying to report their cases of rape in Ghana, which shows you how lawless they are women it comes to violence against women, girls and rape.
There were 5 women within 3 weeks murdered, I've written about that more than once. As my goal in Ghana was to set-up my NGO for gender equality and children's rights. I was asked for thousands of dollars in bribery money to set up.
My light skin also made me a target, which I've written about this several times before. Racism towards this people who are Arabs, Asians, White, people who look different.
I was also sexually assaulted by a police officer, again I reported this to the head of Ghana police IGP's office. Nothing was done they just ignored me and that was that. Pretty much how rape and sexual assaults are handled in Ghana.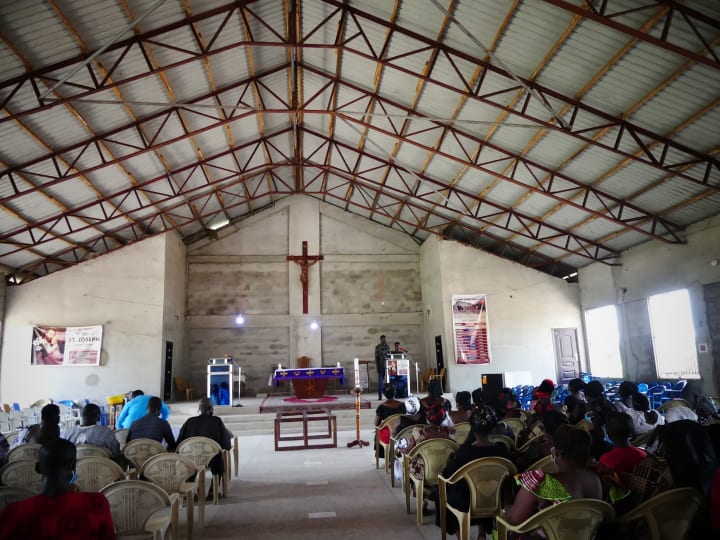 From people who proclaim to be so religious why is there so much rape and sexual assaults in the country? Why is violence against women acceptable within relationships and marriages? Why is defilement of children so frequent in Ghana?
I mean surely this isn't what God wants for children, or is it?
This news outlet which reported several of the murders before most outlets even got word of them, took to posting this comment over their female broadcasters breasts.
UTV Ghana Proud to highlight this? Someone's wife?
Kobby Blay

You are maximizing and validating such conversations, in the name of engagement, there are ethics and limit to this game..apply some wisdom and safeguarding esp involving the body of the host which has nothing to do with the conversations
Ernie Rawat Luthra

UTV Ghana pull it down. You can't disrespect my host like that.
United Television (UTV) is a Ghanaian 24 hour channel that showcases the cultural diversity of Ghana in its news coverage, local sitcoms and general content. Its main medium of communication is the local language (Akan).
Source: UTV News Facebook Page
This above is how UTV News describes it's outlet. Also Akan Twi is Akaupem Twi, most speak Asante Twi. The Eastern Region is where the Akan's usually come from, this region is also pushing for the anti-LGTBQ bill. 
The Eastern Region also has the highest HIV rates in Ghana. Also strongly support polygamy and many men have children outside of wedlock. This is something I didn't notice until recently. This outlet posted about having side-chicks as being a flex, posts homophobic news and sexualizes women apparently this is their culture.
More people went to the comment section pleading with the news outlet to remove the post. The page where administration turned off the ability to tag them, that didn't stop people from crying out to have the post removed.
Here are more comments from the over 1 million followers of UTV News Ghana;
Khriss Bennassi

Is it just me or I find this very inappropriate and to be reposted by utv page is just mad
Jaboatdotcom

This lack of respect for the host and the sanctity of her body as a marriage woman and many others, I believe were some of the reasons why Mcbrown left the show. Mzgee's husband should call her and station to order.
Beatrice Boateng

Jaboatdotcom exactly dear. Her producer will bring nkwasia topics and after discussing she ends up in court
Kwame Isaac

Jaboatdotcom she knows what she is looking for.
She's wearing a dress, many of the people on the show are all wearing fancy clothing. How is a woman supposed to wear a dress without her breast showing? Should she be Muslim and have almost her entire boy covered.
His comment makes no sense, there was also another woman with a dress on and you can't help but see the tops of her breasts this is normal in most countries. People don't sexualize them, well this isn't all places.
Esinu Akpabey

How do you post this? Omg
James Idahosa Reigns

So this Lady chest was the main topic are you guys serious UTV
Quami Quason

UTV Ghana please take this post down. It is very disrespectful to the host
Mawufeme Kormigah Potash

Pixel studios there is nothing wrong with what she wore. Even Nana Ama exposed herself more than this.

The problem is UTV sharing this foolish comment on their page. The person could be pardoned for writing this but the official page of UTV has no business sharing this on their page. UTV is only desperate to compete with GTV page manager and they are making mockery of themselves.
Christiana Oforiwaa

UTV is becoming a baby station. You people should improve why let someones exit affect you so much. This is one is below belt
Dorvor Klenam Bright

Is she not the host for all this time, is the your time of seeing her chest you guys just want to generate pressure.
Vincent Kofi Amedekah

But how can you repost this comment UTV? is there no professionalism in Ghana media?
Capsules Jerrod

And utv is happy about this, this pressure is getting out of hand oo

Someone is making sexual advances about ur host and u are proud to repost it?? Wow U people have a lot of work to do papa
Doctor-Kwame Bony-Ansu Enerst

And you posted this? Blogger's work
Maame Ekua Eshun

This is very disrespectful and inappropriate. Whoever is in charge of this account needs to be seriously questioned.
Comfort Aniwaa

Ahh UTV you didn't do well at all, how can you repost this where is your sanity.
Foster Daniels Yankey

We see everything as a joke in this country Even tv station that is supposed to post better things nu See what them too dey post
Enoch Sagoe

Someone wife and so what
Kipzy Acheampong

And UTV find this appropriate to repost this on Facebook
Thank you for reading 🙏🏽 Please consider buying a coffee for Lacey's House efforts in Gender Equality & Children's Rights.
©️TB Obwoge 2023 All Rights Reserved
About the Creator
I'm the president of a nonprofit. I've lived in 3 countries, I love to travel, take photos and help children and women around the world! One day I pray an end to Child Marriages, Rape and a start to equal Education for ALL children 🙏🏽
Reader insights
Be the first to share your insights about this piece.
Add your insights