Ghana's Minister of Gender Silent AGAIN as More Women Murdered by Lovers 1 High schooler Another Mother & Her Child
Someone BRIBE HER to do her JOB!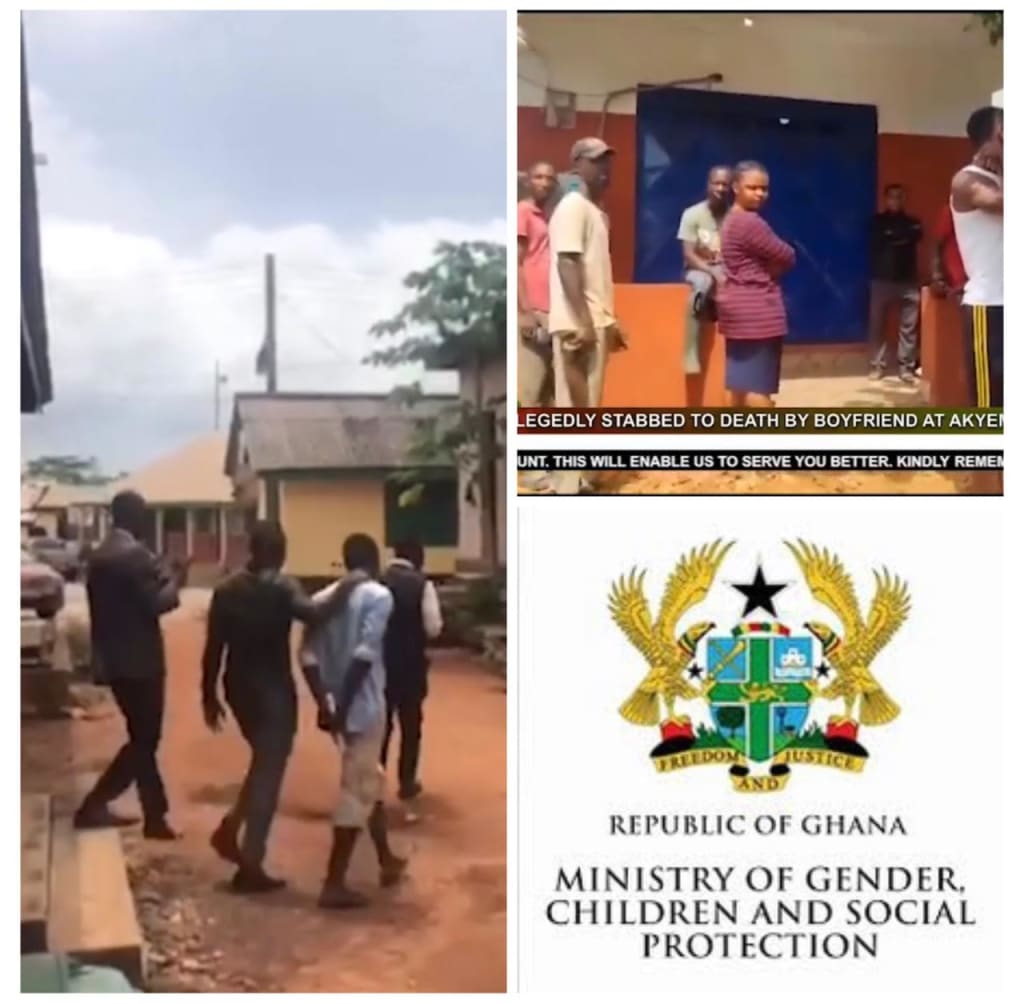 Screenshots from Facebook Live Videos created into a collage by the Author
Friday, 1 June 2023
By: TB Obwoge
Heard in Ghana, "If your husband doesn't beat you he doesn't love you!" Posted onto social media by a Ghanian woman, "If your man doesn't beat you, you are a side chick!" Said to me in Tumu, Ghana, "If your husband doesn't beat you, he no longer loves you!"
Another Ghanian woman raised in Maryland in the US, relocated to Ghana 4 times, was hit in the mouth by a man. Ghana police officer refused to add her injuries to the police report, claiming it was a 'domestic issue'. The police officer was another woman, the Ghanian was robbed and hit in the face.
Domestic abuse also called gender-based violence seems to be an acceptable act in some countries. Where not only several married men choose to cheat, making babies with side-chicks or thinking women are punching bags.
Communication skills are taught or a skill people learn in some places. Where children are caned in schools, abuse of children is applauded. Sadly where people don't think hitting is abuse unless the child dies.
The second day of June saw news of 3 people killed by the hands of angry, male lovers. One man killed his lover and her child, then claimed mental illness, after he planned their deaths.
Another was a high-schooler stabbed by her boyfriend. These two brutal murders, they are all the most brutal murders as these men use the most violent ways to end the lives of these women.
New Nsutam Senior High Technical School student allegedly stabbed to death by boyfriend at Akyem-Nsutam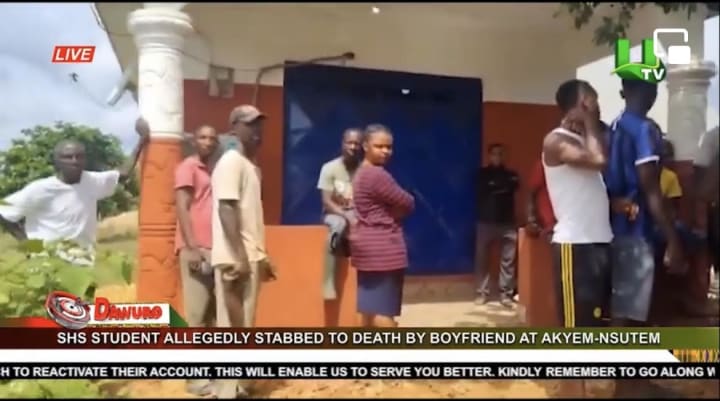 The recent news of men killing their women are on the rise. Ladies should be extra careful as relationship issues are sending them to their early grave.
The lawless country that is upside down, whats wrong is considered right and whats right is considered wrong. The last Minister of Gender, Children and Social Protection Sarah Adwoa Safo was fired for not doing her job. 
A Civil Society Organisation, SEND Ghana has demanded the immediate appointment of a substantive Minister for Gender, Children and Social Protection following the dismissal of Sarah Adwoa Safo.

Head of SEND Ghana, Siapha Kamara in an interview with JoyNews on Friday explained that social protection policies have been abandoned for a long time due to the absence of Sarah Adwoa Safo.

He said the absence of a substantive Minister for Gender, Children and Social Protection is detrimental to the Ministry considering the current challenges facing the country in terms of social protection.

"For us, it has been long overdue. The social protection programmes over the last fifteen years or more have been left without a Minister at this very critical period when social protection programmes are experiencing slash in government support. We think it has been long overdue.

"We hope that steps will be taken immediately to have a substantive Minister because social protection needs a powerful voice in cabinet, they need a powerful voice at all levels of society at this time and the Minister is the best person to do that in government," he stated.
Source: My Joy Online July 2022
People in Ghana are actually blaming the news media for making men kill their lovers, several people have gone to social media to proclaim that this is only happening because the news is reporting on this.
Ghana is a country of 30.8 million people some have even claimed that there is no murders in Ghana if they're not reported by the news. This is why so many proclaim that there is no crime in the country, if they never see reports of crimes taking place.
It's pathetic but I've noticed that anytime the media gives attention to any of these it increases and become common, I feel it motivates others to also follow the trend
Thank you for reading 🙏🏽 Please consider buying a coffee for Lacey's House efforts in Gender Equality & Children's Rights.
©️TB Obwoge 2023 All Rights Reserved
About the Creator
I'm the president of a nonprofit. I've lived in 3 countries, I love to travel, take photos and help children and women around the world! One day I pray an end to Child Marriages, Rape and a start to equal Education for ALL children 🙏🏽
Reader insights
Be the first to share your insights about this piece.
Add your insights