Feminist Documentaries All Women Should See
Want to watch documentaries to boost your motivation and beliefs? These are the greatest feminist documentaries that show what passion in equality really is.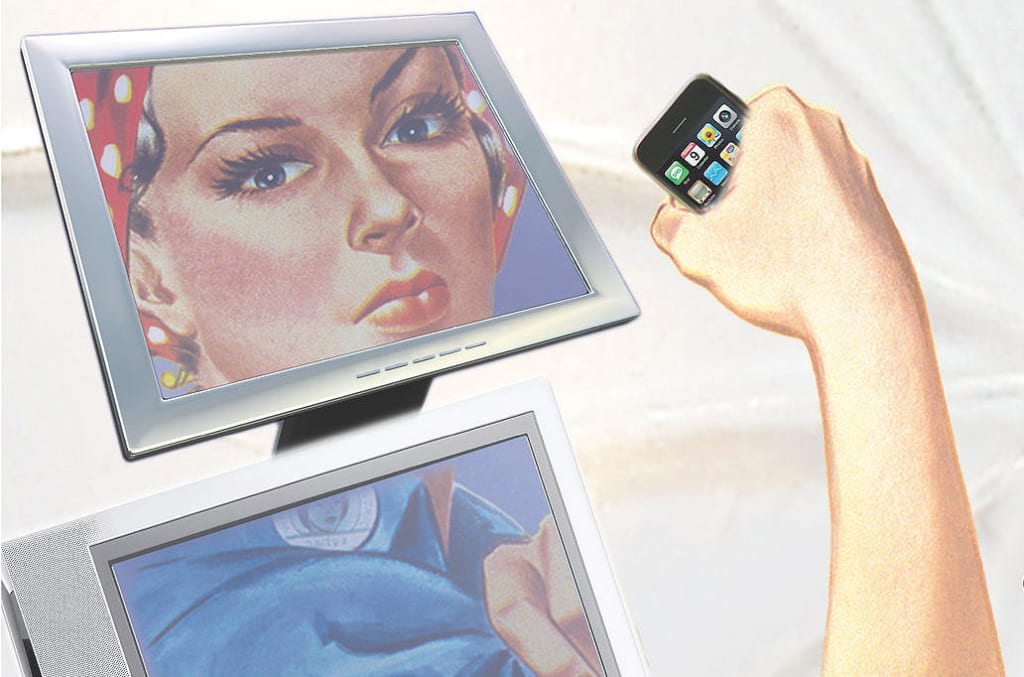 Feminists are truly the most passionate and courageous individuals who believe in equality and demolishing stereotypes in the world. They fight for all opportunities be given to women including equal income pay and education. While many of them are involved in protests, clubs, and other rallies to express their beliefs and attempt to fight inequality, many feminists out there go even further to spread the word.
These people create documentaries that are based on individuals fighting for their rights or even a group of women fighting for equality. The documentaries really show feminism in full detail and can truly pass on the message of gaining women's rights. Documentaries, from fighting to gain an education to the female representation, can show so much of what women go through on the daily basis. So, if you're looking to find motivation or simply understand what women around the world are going through, these feminist documentaries can certainly change your perspective of the world.
A documentary as amazing as She's Beautiful When She's Angry shows the true history behind outraged and brilliant women protesting during the Women's Rights Movement from 1966 to 1971. The movement from the past continues to play a huge role among all feminists today and has given them even more knowledge and passion in winning women's rights. Filmmaker Mary Dore created a documentary based on the events that took place in between those years.
This documentary manages to brilliantly capture the emotion behind the movement and what exactly the women are fighting for. Regardless of race and sexual orientation, all of these women are fighting for the same things, and uniting into larger groups have certainly passed on messages in society. This documentary is also seen to be one of the top films for every feminist.
The Women's List is based on 15 women of different professions. A lawyer, politician, fashion designer, singer-songwriter, actor, pilot, talk show host, etc., have all gathered in one amazing documentary to tell their story on growing up as a female. It shows exclusive interviews individually, talking about their achievements, struggles, and identities, and how these women experienced the struggle against discrimination and overcame challenges on the road of success.
Known to be one of the best feminist documentaries, this documentary shows viewers that all women face struggles at some time in their life, especially through identity. However, these women clearly show that even though they faced tough times, they still managed to become successful. And just because they're women, doesn't mean that they cannot achieve exactly what they want.
The Red Pill is definitely one of the greatest feminist documentaries to watch. It revolves around a feminist filmmaker who sets herself out to document the Men's Rights Movement and what they're fighting for. But as she documents their movement, she starts to question even her own beliefs.
Follow Cassie Jaye's journey in exploring the deep depths of gender inequality between men and women. She shows viewers the alternate perspective of both the women and men's movement and how the world can agree on the same motives. If you're someone who's totally unaware of the Men's Rights Movement and their basis, this documentary basically shows both sides of the gender movements. Your beliefs might change in a positive way after watching.
Women have dreams, that they yearn to fulfill, too. Dreams to make a change in the world, dreams for a successful life, and dreams to inspire others. And Dream, Girl is an astonishing documentary that showcases it all. From young girls to female entrepreneurs, these individuals all have dreams to follow and never back down because of their identity.
If you're looking for inspiration, I highly suggest watching Dream, Girl. It shows that you can conquer anything, especially if you're a women. It drives you to take the extra mile and shows that your identity shouldn't hold you back from doing what you want. Many people view this documentary to be one of the more touching feminist documentaries to get into.
Have you ever heard of Miss Representation? It's considered one of the most moving feminist documentaries ever created. The documentary explores and shows viewers how women are so underrepresented while even in positions of power and influence. Especially in media, where women are often looked down upon for their gender. "It's all about the body, not about the brain."
Writer and director Jennifer Siebel Newsom put together a powerful documentary of America's most influential leaders in politics, news, entertainment, and academia such as Katie Couric, Geena Davis, Cory Booker, Marissa Mayer, and others. They all aim to give us an inside look on the media's message and how they portray women. Motivating, influential, and encouraging, Miss Representation is a documentary that you certainly don't want to miss out on.
Among the most interesting feminist documentaries available, !Women Art Revolution explores the movement through conversations, observations, archival footage, and ethe works of visionary artists, historians, curators, and critics. Beginning in the 1960s during antiwar and civil rights protests, the documentary goes into deep detail about major developments in women's art through the 1970s and up until today.
For more than 40 years, filmmaker Lynn Hershman Leeson collected large amounts of interviewers with her contemporaries and molded them into an intimate portrayal of their fight to break down barriers that women are constantly facing both in society and the art world. The documentary features Miranda July, Judy Chicago, Yoko Ono, Cindy Sherman, Barbara Kruger, and other major figures.
Sini Anderson is a filmmaker who went on a journey to explore the life and career of punk rockstar Kathleen Hanna, the frontwoman in Bikini Kill who then became a pioneer of the riot grrrl movement in the 90s. She went from killing it on stage to fighting for her rights as a woman in the world. Even as successful as she is, she still believed that she wasn't getting the rights that she deserves as a woman.
Inspiring and motivating, The Punk Singer shows that no matter what your profession and identity is, women still don't feel like they're getting enough rights to express themselves fully. This documentary perfectly shows what women are lacking and the opportunities that they aren't being offered. Through interviews and exclusive footage including live band performances, we're able to see Kathleen on stage and in her personal life, and her beliefs on gender inequality.
Among the feminist documentaries to watch right now, Girl Rising is a beautiful documentary that gives us an inside look on girls around the world fighting for their dreams. They're fighting to gain an education and achieve who they want to be in their life, and to stop arranged marriages and allow these young girls to grow to love someone on their own. This documentary truly is astonishing and will motivate viewers to make a change in their life and in the world.
It's an innovative feature film based on the power of education to change a girl as well as the world she live in. Anne Hathaway, Selena Gomez, Meryl Streep, and other famous celebrity feminists contributed their voices to the film. The documentary also shows young girls in countries like Haiti, India, Cambodia, Ethiopia, and more to show what they deal with daily.
Moving and touching, Dark Girls is an amazing documentary that examines why skin-color bias persists among people of African descent. It affects women on a daily basis and their thoughts of their own identity. It also shows how they accepted themselves for who they are and their true, natural beauty.
It also explores the roots of classism, racism, and lack of self-esteem among dark-skinned women. These inspiring and stunning women share their personal stories of growing up and it definitely will touch anyone who watches the documentary. It teaches future generations to accept and believe in their beauty no matter their race and gender, and to learn how to love themselves unconditionally.
Finishing off the list of the greatest feminist documentaries out there is The Hunting Ground. Sexual assault in colleges and universities is among the biggest conflicts that occur to numerous female students—and this documentary dissects the issues that many universities deal with. The Hunting Ground exposes rape crimes on US campuses, institutional cover-ups, and the brutal social toll on victims and their families. And most of these institutions aren't doing anything about it.
Through exclusive footage and interviewers, the film follows survivors while they aim to pursue their education and continue to fight for justice. Through harsh retaliation, harassment, and even pushback through every level, these women won't stop until they've received justice. While this is a trend that continues to occur in many schools and universities, it's an amazing documentary to watch that acknowledges what many of these female students deal with while trying to get an education.