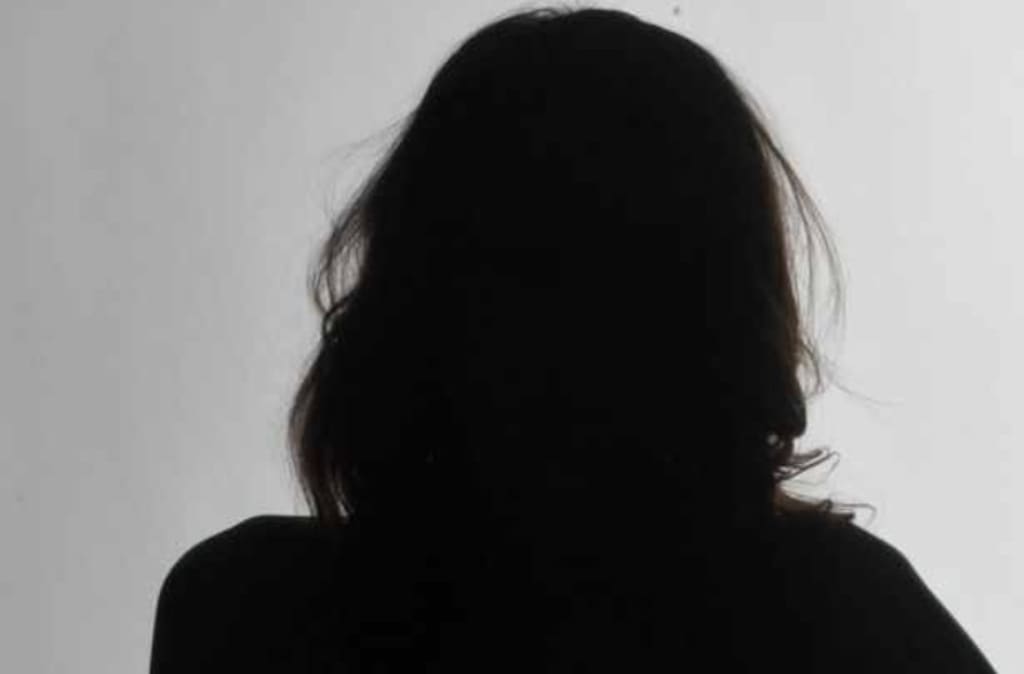 I was sexually abused by somebody I believed to be my friend. I was motionless at the time, shocked to again believe that this would happen to me, this is only the kind of stuff you read about it. But it happened to me.
When my boyfriend at the time witnessed the event I was relieved because I knew that I wasn't alone in that moment; he saved me. But I was sad because I knew this wouldn't be kept a secret. It took me a while to go home because I knew my mum was waiting up for me at home and I didn't want her to see me like this. I put on a front and walked through the front door after leaving my boyfriend and perpetrator (never my friend). My mum was still up and she could see in my eyes I was not okay, "good night babe? You look shattered" — I just brushed past so she couldn't see my face or my emotions and I explained I was just tired.
I tried to go to sleep but I couldn't face the thought of waking up again, I didn't want that. I sat and rocked back and forth in my bed until the birds started singing and the light shone through my curtains. I attempted to read the messages on my phone that I had been avoiding and I had the shock of my life... a Facebook status had been aired detailing the events of the night before I was horrified. Being fourteen, I don't know what else to expect; people like to gossip, but this was a very serious and private matter I did not want the whole of the world to know. I had hundreds of friend requests from nosy people wanting to see my profile and hear 'my side of the story', dozens of inbox messages from people I've never spoken to before and lots of tweets on Twitter about things I didn't even know about myself.
Before I could get through it all my mum burst through the door demanding an explanation of all the posts written about me online. I went through it all with her and she took me straight to the police station where I saw my father waiting at the top of steps, who ran down and gave me hug. I didn't want it to be like this. I screamed and fought with my parents, I don't want this to escalate—he's my friend, at the end of the day, I don't want to send him to prison for a silly mistake. Besides, people won't believe me.
Much to my dismay, I ended up being escorted into the police station by my dad. I plucked up the courage to sit down and explain the events to the two police officers. My mum came in for support when in fact it made it all the more worse for me to explain as it broke me to describe such evil at a young age in front of my mother. I didn't understand it myself. They asked me a lot of questions and it was a very testing experience. Asking questions that made me doubt my existence and if I was even telling the truth. I wanted to give up, the questions were too hard for me to answer. "What was your relationship with ******** like before last night? Did you kiss him back? How did you know you felt a penis in your anus and that it wasn't another object?" Hours of interrogation and I'm supposed to be the victim; instead I felt like I was the one that committed a crime.
They had stripped everything from me and examined every part of my body from vaginal tests for evidence of abuse, any marks on my body for signs of distress, etc. I was without a phone for a month and this was during the summer period. They said it would only take a day, and still now I wonder what they were looking for as evidence and why the process took as long as it did. At fourteen I was very reliant on my phone, not that I wanted to speak to anybody but for somebody who can't tell the time or doesn't own a watch I relied on my phone for alarms and keeping track of time.
I hardly saw my friends or boyfriend that summer, which was very hard for me because I needed them the most. My boyfriend was my rock throughout the whole time; he supported me when the police would come to visit, he would check on me every now and then to see if I was okay. Our relationship was over and I had to be the one to end it. I didn't want to, but it had completely changed who we were, he now loved me out of pity and only had sympathy for me. At least that's what I thought, we didn't speak about it all too much.
The police officers made me show them where the events took place and I watched them try to suss is out. They question every move and still make you feel like an absolute liar. I did not feel comfortable when they would visit my home; they were invasive but not in a helpful way. They made it much harder for me when I was struggling to understand what had happened to me. They talked to me about contamination of evidence and how talking to other people will cloud my statements of what really happened. I knew the minute they said that they did not believe me, I knew I shouldn't have turned to the police.
Weeks had gone by and I hadn't heard from the officers, still no sign of my phone, either. I knew they were doing things because they were questioning my boyfriend and had also arrested him and my cousin for beating up my abuser. It made me happy to think that he had been violated by someone bigger than him, in a way that he did to me. That meant more to me than him going to prison — I never wanted that.
The worst part for me was going back to school. I knew I would be the centre of attention and I was, all eyes on me everywhere I walked. The whole school knew about it and the majority of them did not believe me. I lost nearly all of my friends including my best friend Elle; she remained my friend, but she also got sucked into the lies he told and she was just as fickle as the rest. I didn't have a phone for most of the summer so I could not and did not speak to anybody. In that time people had already formed their own opinions of it all. On the first day back my head of year pulled me from my classes and sat me down to discuss the events in confidence. On my way out of her office, my abuser's twin sister Hannah pinned me to the wall and threatened me, calling me a slut and claiming that I have ruined her brother's life. Maybe she was right, if I didn't go to the police we could both go on with our lives. Although, that would not happen because ******** would be dead, killed by my father, if I had not gone to the police to report his wrongdoing. My biggest fear was crossing paths with my perpetrator again; that happened much sooner than I had anticipated. Our peers chanted, trying to get us to interact. I tried to move on but I was being pushed and shoved by silly boys and girls who did not quite understand what really happened. I cried and ran straight through the school gates without looking back, hearing nasty names being thrown at me as I escaped—for now.
In the second week back, I received a letter in the post. It was addressed to my mum, so she read it first and she looked rather regretful to hand it to me. I went into my bedroom to read it as I wasn't expecting it to be good. The letter was from the police department deciding that they were not going to take it to court because of inconsistencies in reports from all witnesses. They knew they weren't going to proceed with the case the minute they took my initial report. I was young, naive, female, and working class; and definitely not able to deal with the court experience. At least, that's what they thought of me, and perhaps they were right. I will never know the findings of the evidence they extracted from me, but I know what happened to me that night. And they can't take that away from me, regardless of what the criminal justice system think of the event. Again, they have failed another victim and this is the reason women do not speak out.
Reader insights
Be the first to share your insights about this piece.
Add your insights