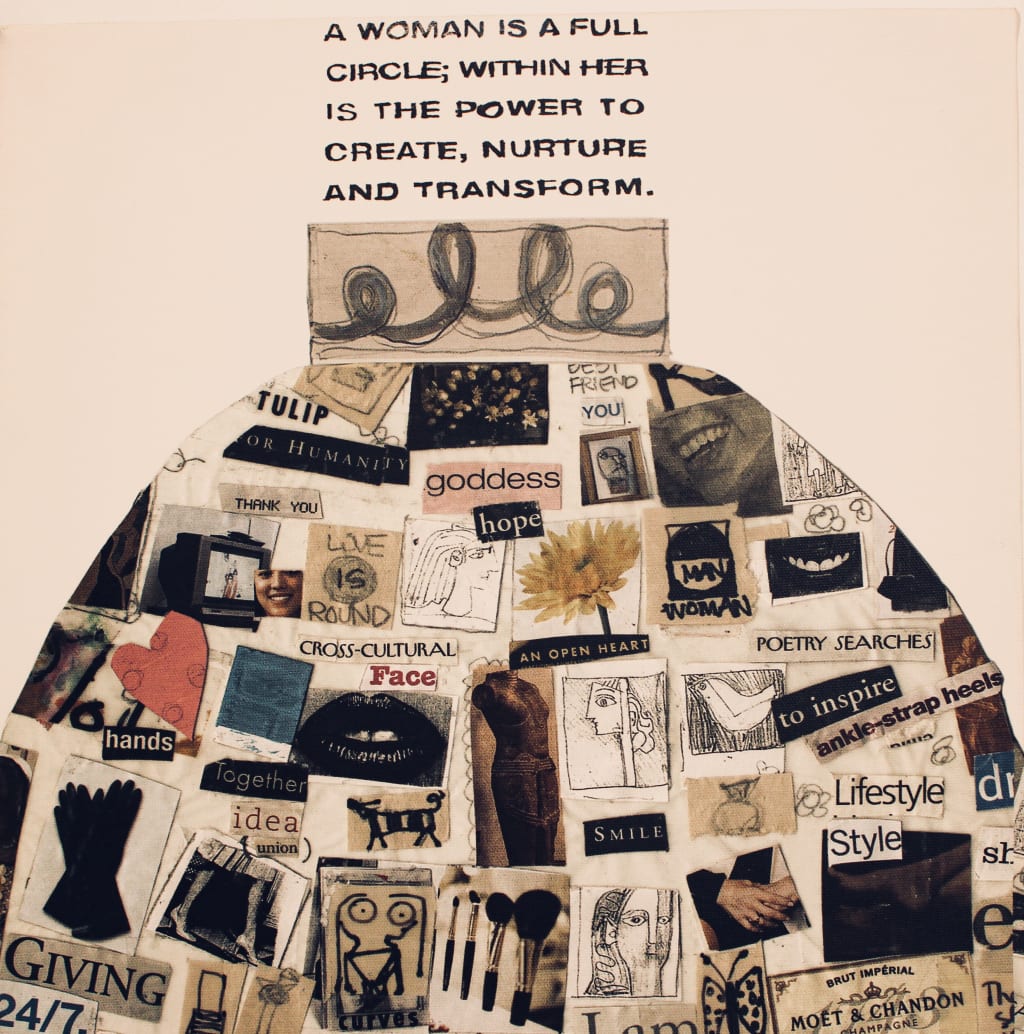 ELLE
"Lock up your libraries if you like; but there is no gate, no lock, no bolt that you can set upon the freedom of my mind."
― Virginia Woolf, A Room of One's Own
INT. - KITCHEN - EARLIER MORNING
ELLE WAS THE ALL UNIVERSE INSIDE OF A BODY, MIND AND HEART. HER PARTICULAR WORLD, INTERIOR ONE, HER LIFE, FRIENDS AND FAMILIES.
HANDS IN A BOOK, EYES ON THE WORDS, RANNING THROUGH HER EYES.
ELLE . ( V.O)
HOW LUCK WE ARE LIVING IN A WORLD, WHERE FREE MINDS, HAVE THE FREEDOM TO TALK, TO EXPRESS THEMSELF. WHEN, IN THE EARLIER PAST, THE GATES THAT HOLD FREEDOM WERE BEING BROKEN, THROUGH WOMANS OF COURAGE, IN A WORLD OF MEDIOCRITY MINDS.
"I hope she'll be a fool -- that's the best thing a girl can be in this world, a beautiful little fool."
― F. Scott Fitzgerald, The Great Gatsby
"A girl should be two things: classy and fabulous."
― Coco Chanel
"As a woman I have no country. As a woman I want no country. As a woman, my country is the whole world."
― Virginia Woolf
"When a man gives his opinion, he's a man. When a woman gives her opinion, she's a bitch."
― Bette Davis
"I hate to hear you talk about all women as if they were fine ladies instead of rational creatures. None of us want to be in calm waters all our lives."
― Jane Austen, Persuasion
"I'm tough, I'm ambitious, and I know exactly what I want. If that makes me a bitch, okay."
― Madonna
"A girl should be two things: who and what she wants."
― Coco Chanel
"There is nothing more rare, nor more beautiful, than a woman being unapologetically herself; comfortable in her perfect imperfection. To me, that is the true essence of beauty."
― Steve Maraboli, Unapologetically You: Reflections on Life and the Human Experience
"There is a special place in hell for women who don't help other women."
(Keynote speech at Celebrating Inspiration luncheon with the WNBA's All-Decade Team, 2006)"
― Madeleine Albright
"Love, the poet said, is woman's whole existence."
― Virginia Woolf, Orlando
ELLE, CLOSE THIS PAGES. WHILE DRINKS HER CUP TEA. NO, ELLE DID NOT LIKE COFFEE.
SHE WALKS, TOWARDS HER LITTLE DESK, WHILE THE SUN WAS RISING, PASSING THROUGH THE GLASS OF WINDOW. AND TOUCHING GENTLE HER PRETTY FACE.
ELLE
GRAMMA USE TO SAY, - PRETTY LADIE, PUT FIRE ON HEART, THERE NO ONE WITH YOUR FINGERPRINT. DARE TO BE YOURSELF AND NO ONE ELSE. LITTLE GENTLE HEART.
There's power in the solitude of life. Where you can discover, create, feel the energy within, be transformed, in ordinary days, in an ordinary human being , who can do extraordinary things.
Delicate woman. Full of emotions and a great sense of things. This was Elle, a powerful world, hide in a heart, body and soul.
While we are taught to compete. Who is better? Who is more pretty? Who is more successful.....who is that? who is this? .....etc....etc. we fall again in the mediocrity of the past minds. Where was pretty and glorified laugh and applauded the fall of each other.
Well, life and years pass by fast, and we still set on this. We are forgetting those who strived to bring freedom to the Society mind.
There here go gramma pieces of advice, lectures, and just gramma words to Elle's heart.
Morning. Silent house.
Fast steps in the hall way!!
Hahaha - thought Elle. Gramma is awake.
The song goes on. The smell of coffee walking through the house.
Man, 5:00 am, Gramma is awake, singing, and making coffee. There's no way I will stay in this bed. Something special about Gramma and her morning coffees. Which I hated the taste but weirdly loved the smell. the problem was definitely not the coffee, Elle just never liked coffee.
Side smile, fast hands. While Elle's eyes watch gramma dance in her magical rhythm in the kitchen.
An old lady was full of energy.
In an incredible way, I cannot explain how the bay of her dress was following the compass of the pan's hands and sounds with the radio on. Irreverent talk, loud laughter, and beautiful, strong voice, this was Gramma.
Strong old lady.
Well, well, little lady, did you ever heard about Madre Teresa? - Gramma
No, who was that? - ELLE
An old lady - GRAMMA
What was special about her? - ELLE
She is Madre Teresa. - GRAMMA
So? What else? - ELLE
She was an ordinary woman doing extraordinary things. Which for a lot of people, in this convenient world, it's like, well, how can I explain to you. Unusual. - GRAMMA
Humm, and what she has something to do with my breakfast? - ELLE
Nothing, but I think she would think in a million of children around the world in her breakfast every morning. - GRAMMA
So, she is a volunteer in Society. - ELLE
Better, saying. philanthropic in the name of the good - GRAMMA
cool. - ELLE
Alright, alright, your cheese bread is ready. Let's go walk on the beach. - GRAMMA
Now we are talking - ELLE.
ELLE was following Gramma, while her strong hands held firm her little hands. There's the blue ocean, quiet and lounder at the same time.
And there's the sun rising through the morning. While that little hot bread was arming Elle's hands, and Gramma started;
There are important things in this Society where we are born women, that you need to remember.
First, never ever criticize or belittle another woman. Just jealousy bitches do that, which are enemies of progress.
Second, if something passes through your ears, and it's not good. Do not don't allow that to pass through you. Stop it. Smart people talk about ideas and things, no people. Only empty minds fertilize gossip.
Third and foremost, if you ever have the chance to lift others. Do that. Do not waste your time with empty people.
Easier little heart.
Now what I just said to you? Did you get it?
I think so.
So make sure to remember that.
Well, these three rules of Gramma were the essence of who she was.
Gramma never criticizes other women, and never ever Elle saw her Gramma gossip about others. Which was a unique thing at that time. Not gossip in Gramma's store. Just good times. Beach vibes.
Elle's Gramma was imperfect and perfect in all of the ways a woman could be.
Which brings the essence of a good human being.
Generations of women who teach, study, and help others. Inside each woman, there's a unique power. The power to create, nurture, transform, reinvent, and change a whole story. Every little singular talent brings out in this world the special gift of life. Which followed by rules of Gramma. Bring progress to Society, families, lives. Oww, perfection? No, there's no perfection in the imperfection life of being a human being. Far away from this. There's only a full heart, life, and the goodwill of being alive in life.
Followed by the questions of who we are? What are we doing in this world? Why are the aliens still hidden from us? Science, biology, math, history, chemistry, philosophy, sociology, art, and life in between. If you take the time to discover who you are. Start to admire your unique way and talents. The little ones. Why others always have the best gift? Why this ? or I wished I could do that? Take these thoughts away from your head. There's no power there. There's no you there. Only others. And never in history, someone found himself, searching into others. Bring your curiosity to you. And put effort into that. Nurture your own garden. Otherwise, the neighbors garden will always be brighter, and guess what? If you ever feel jealous of the neighbors garden, its because you are not building your own garden. Stop for a minute; reevaluate yourself, not the things you have achieved, which are important, of course. But who you have become in the process. was that Worth it?. well, silent answer, its life asking yourself, not a judge. And in the Privacy of your own world, build yourself. There's no need for an audience or an understanding of the outside world, in the construction of your own house, where the architect is only and unique you. Fall, and fall again. and get you thing done. Take time. It is you and only you in the journey of life. There's no rush. Good things take time and hard work on yourself, bring out yourself.. And if you have the see the end, the vision of your life, well, this is all that matters, other's opnions, are valueless.
now, going back to Elle, she is work in progress. she is life in a pure garden. Discovering and recovering the most important memories of who she are, in a world full of opinions. Gramma rules apply here. Build in silence. there's no need to be loud. there's no rush in live your life. Not expectations, in understanding the perspectives of others. just life being life. where its build a pure garden. good morning , good night, good afternoon, whatever time you are reading this short text. put the perspective into yourself. life is waiting for your talent. your own discovery. where only you can find out, not in others. looking to yourself.