An Interview With Sara Fitzpatrick: Founder and President of ARTHOUSE
From the restaurant business to running her own company, she's done it all. Learn more about Sara Fitzpatrick as she talks about her business tactics in this exclusive interview from Spotlight.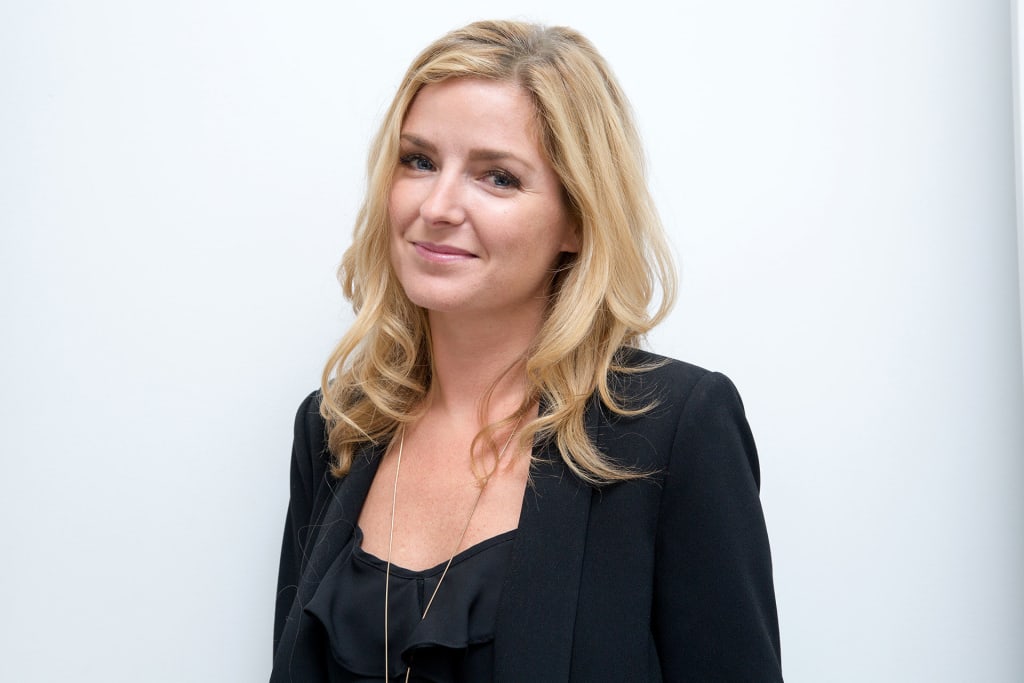 Courtesy of BroadwayWorld.com
Sara Fitzpatrick, founder of the prolific ARTHOUSE, is making waves for lady entrepreneurs everywhere. You might recognize some of the shows her company has marketed—Come From Away, anyone? It hasn't been easy, but she believes women have a huge advantage in her field if they choose to harness it. From personal growth to company growth in a male-dominated field, Sara has learned to Focus Her Fucks. In this exclusive interview with Spotlight, we dive in to Sara's world of Broadway, business, and success.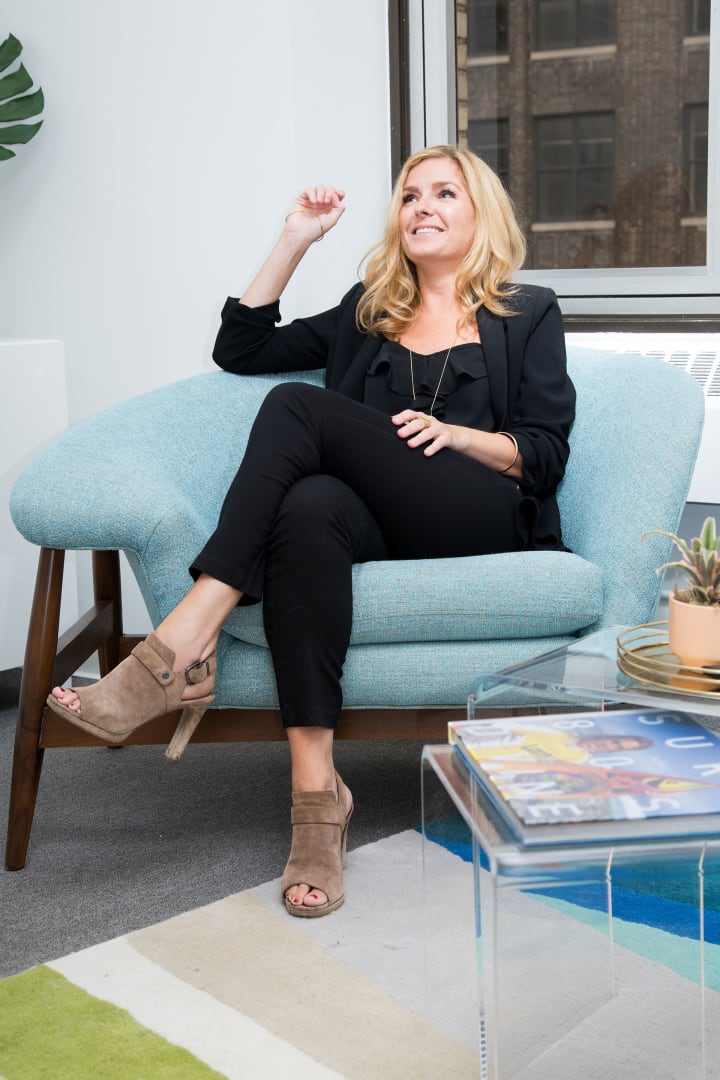 Spotlight: Let's start with the basics. What is ARTHOUSE?
Sara Fitzpatrick: ARTHOUSE is a full-service media agency that partners with forward-thinking web advertisers in the strategy and design of innovative brand campaigns. Their services include branding, content creation, social management and media buying with a focus on how creativity drives campaign success.
The team of digital strategists, creatives, and media specialists believe that today's brands need more than just impressions to succeed; they need thoughtful conversations. We work with our clients to create campaigns that are beautiful and strategic, converting users into active and engaged customers.
How has the company evolved since you founded it?
Honestly, too many ways to describe. Everything is always changing—the digital landscape, the culture of advertising, the way we connect with marketing information, the tools and resources that continue to be made available to small business owners, the way we think and communicate to assess and continually address all of the changes in the market and technology. My company has grown in size and moved offices, etc., but the most important change and evolution is how we've continued to pay attention and listen to what people want over the years and pivot our strategy accordingly.
Were you a theater kid growing up?
I can't answer this question without letting you know that my grandparents wrote the book for The Wiz, but the short answer is no. The best story about me being precocious and show-stopping has nothing to do with me performing.
I was two years old, sitting in the audience and watching Annie on Broadway. At one point in the performance, I ran—according to my barefoot and pregnant mother seated next to me—"like the Dickens" toward the stage. They managed to just catch me before my legs hurdled me headfirst into the orchestra pit. They were taking me back to my mom when I yelled, "I just want to tell Annie how wonderful she is!" That's as close to being on a Broadway stage I ever got.
My dad ran restaurants and a bed and breakfast and always abided by a few sayings that continue to be my major compass:
"Don't demand respect, earn it."
"Two ears, one mouth. Use accordingly."
"Pencils have erasers for a reason."
"Don't be afraid to fall on your face."
I draw stronger parallels to what he did and what we do at ARTHOUSE despite the fact that I'm working on Broadway shows. Thank God they got rid of orchestra pits.
How have original hits like Come From Away, Hamilton, and Dear Evan Hansen affected your work?
I love talking about Come From Away because I think it clearly demonstrates how using an empathetic approach to engaging an audience works. Modern marketing engages your audience in a conversation where they feel welcomed into your brand world. As it turns out, the best way to do this for CFA was to actually engage them in a social conversation.
People were really touched by this show in a way I had never seen before. It made them want to reach out to learn more about the true stories that make up the book. Rather than approaching it with a traditional marketing plan where you might, say, book a splashy full page NY Times ad, we listened to what the audience was telling us and put our energy into engaging with fans directly on social media. We had our team answering their messages, posting on the community pages, and speaking directly with the excited fans who then helped make the show a success by this incredibly warm and touching word of mouth.
This approach wouldn't work for all shows; you couldn't do this with SpongeBob or Chicago, but it made total sense with a show like CFA where the central storyline is about welcoming strangers. We took a risk and what resulted was a really unique campaign that opened up the parameters as to what you think about when you think about marketing.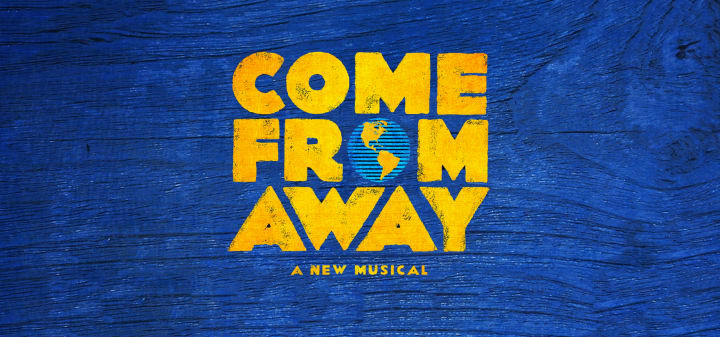 According to a recent report, the male-female ratio in the digital marketing sphere is roughly 70/30. What has your experience been as a woman working in such a male-dominated field?
My experience working in a male-dominated field has given me the insight that women have a huge advantage, if they choose to harness it. I'm specifically talking about an empathetic approach to business. There are many instances that prove the old school, male dominated/driven mode of leadership is not working. Maybe it never worked. Who knows? But women should feel more empowered, not less, to step up in their fields and try things in a different way.
Women are perceptive; we can read a room, gage the others around us, and take those details into consideration when we make decisions. Some assholes call this overthinking, but those people are assholes.
It's not overthinking, it's the right amount of thinking! We're paying attention to everything we've picked up on so that we can move forward in a smart, thoughtful way. Do not waste your natural abilities just because your peers are doing things differently. You can't not be a woman, so stop trying to approach your career as if you could. Focus in on what comes naturally to you and let it set you apart, because it will in an amazing way.
All that being said, be prepared for things to be harder and things be unfair. The only solace is that it's not about you. All women must work harder and be better in their chosen fields to get half as far. There is a shift happening, but it's just started, and it will take time to really change. It's your task to figure out how to weather this underlying difficulty in a way that maintains your sanity.
Are there certain books or tools that have helped you in the approach and philosophy behind your business model?
All three of these books are my business bibles. We have everyone who works at ARTHOUSE read them because they all emphasize an empathetic approach and focus on strategies for better listening and communication.
Was it always your goal to take on non-theater clients such as makeup salons and other brands, or did that shift happen organically?
Marketing for a makeup salon and a Broadway show is a smaller gap when you consider that both purchases are emotional. The digital space has given customers more tools to engage with products and research before they make the big leap to actually purchasing. For me, even something as small as buying socks takes a lot of research (it's not overthinking, it's the right amount of thinking), and I know our customers are engaging with their purchases the same way. They take a lot of aspects and options into review because they want to make the right decision. If you can empathize with the way people purchase things and meet them at their level, then you can intelligently market to and reach them.
How can other women follow in your path?
One of my favorite sayings is: FOCUS YOUR FUCKS.
You only have so much energy to give. This is where your ability to perceive and then consider every option (AKA overthinking) can get in your way. Don't let it.
You can't anticipate all the issues that are going to come up when you're opening or running your own business. Just because you don't have a plan for every thing that could go wrong doesn't mean you shouldn't go for it. Turn any fear that you may not know what to do into an opportunity to learn from the decision you make. Maybe you have an amazing new way of problem solving; all you need is a problem to unlock it.
Keep up with Arthouse on Twitter, Instagram, and check out the official website.
Reader insights
Be the first to share your insights about this piece.
Add your insights