5 Things I'm Gifting Myself to Achieve My Goal This Year
We choose our paths and destiny in life.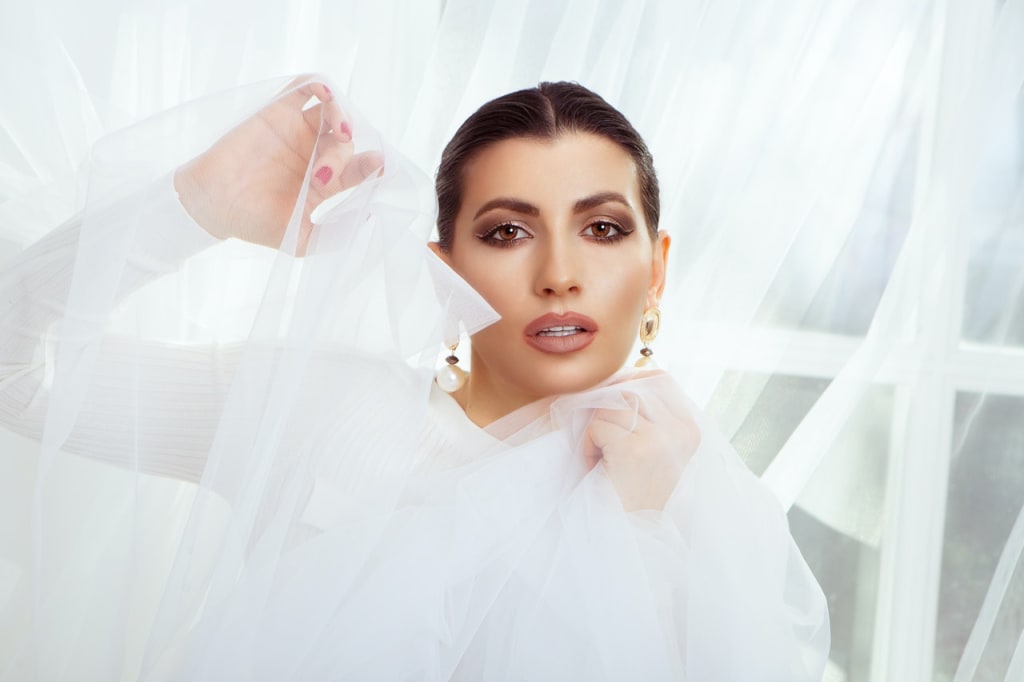 As I sat by the roadside, watching people move in different directions, the traffic was starting to build up. The sun had started to shine as I waited for the bus; all looked blurred from my peripheral view.
I ponder over the recesses of my life for the past decade. A thought struck my mind, "You've come far, yet, have much further to go."
Surely, I do. "But, what must I give to get to my destination?" Another thought spoke.
Our mind is an arc, a compass that guides us through our chosen path. We are who we are because we choose how we live, act and react to the circumstances we experience each day.
So in other to ensure my vision comes true, I have decided to unapologetically give myself five things no one can give me.
More time to be in sync with my goal
I've been practicing minimalism for nearly five years, and personal development has been my biggest consumer of the time, be it books, movies, or podcasts.
I spend more time researching and reading about self-improvement.
Gradually, instead of adding more to my to-do list, I'm removing more. I want to make sure everything I do is consistent with how I want my life to be.
I want to make more time for creativity, for my passion, and for practicing gratitude. I'm beginning to erase some old habits staying in the way of harmonizing my true self with my goals.
Practicing more self-care
I'm not so much into beauty treatments- body scrub, spa, sauna, candles, hair wax, or anything cozy.
In fact, the closest I engage with self-care is caring for my feet and fingers, and I don't even find pleasure in doing it.
Since I set out to create a life of independence for myself, all I have ever done is bury myself with work, tolerating crappy people who are knowledgeable and influential.
I have fallen into depression, pressed the self-sabotage button countless times, constantly looked for validation, and allowed people to treat me as if I didn't matter.
I practice more forgiveness for myself. I'm working on letting go of the guilt I feel. It is important that healing and transformation take place before I truly find the right path to my dream.
Giving myself the freedom to explore
"You have to FOLLOW the rules" " You MUST do it this way" "No one has EVER done this before, and neither should you." These have been my thoughts for the past five years. And that has got to change.
I've always been an explorer. However, it has been a tough ride since I left my mum's roof to fend for myself. I feel like I'm being pushed on different sides, with no direction leading to discovering my true self.
I don't want to leave this world without being able to maximize my potential by trying out different new things. I want to explore new ideas, try new hobbies, and reinvent the wheels to find something worth deserving in line with my vision.
I'm reminded of the words of Elizabeth Gilbert, "If I am not creating something, I might be destroying something like my peace or happiness." I don't want to leave this world without emptying my cup.
These days I seek solace in music. Playing the piano again after years of abandoning it has opened my heart to new possibilities. I practice new keys and notes, and playing at elderly homes, which is more uplifting than I had imagined.
Trusting my instincts and wisdom
Every day I have these feelings of doubt, worry, fear and anxiety about the future, but I keep on persevering.
I'm still doing things like getting up early and taking a shower, working towards my goals, and pursuing the things I've always wanted to pursue, even though all that fear, doubt, and anxiety are constantly in the back of my mind.
Some days I feel weak like I can't take another day. Other times I feel tremendously brave and unstoppable.
Our instincts are real. The more I listen to my inner thoughts, the more I'm able to shape my life for the better.
I'm learning how to be confident in my ability, to listen to the whispers. I'm exercising and meditating more to find my way around my brain.
Meditation helps calm my mind, but I am not always able to fully transcend in a good meditation state. However, mindfulness has a positive effect. It makes me feel strong and more confident.
Surrendering to my inner peace
I put a lot of pressure on myself, to prove I'm not the meagre opportunist as some people call me. I've been trying to prove myself ever since I became a mom at a young age.
It's been a while since I felt that serenity in my body. But now, I'm choosing to pursue peace again. When I feel at peace, it's easier to write, develop ideas, dream bigger, and stay positive. If I feel at peace, it is easier to be kinder, to be more giving, forgiving, and more human.
Giving myself peace also means intentionally distancing myself from the noise and distraction of daily life.
I need more peace to be able to connect more with myself and listen to what my instinct is telling me.
It is only when I feel at peace that I can truly connect with the Universe and be able to listen carefully to what it wants to tell me.
----
About author
Jessey Anthony is a motivational speaker, fitness coach and relationship expert who helps people become confident in themselves in any challenges they face in life. Sign up to my newsletter & more cool stuff.
Connect with me on Linkedin, Twitter, and Quora.
This article appeared here.
About the Creator
Jessey is a travel addict, freelance content writer and fitness coach. Check out more from me at: https://bit.ly/3j0Lm9Z

















Reader insights
Nice work
Very well written. Keep up the good work!
Top insights
Compelling and original writing

Creative use of language & vocab

Eye opening

Niche topic & fresh perspectives
Add your insights