5 Interesting Things You Should Know About Aisha Yesufu.
Who really is this brave woman?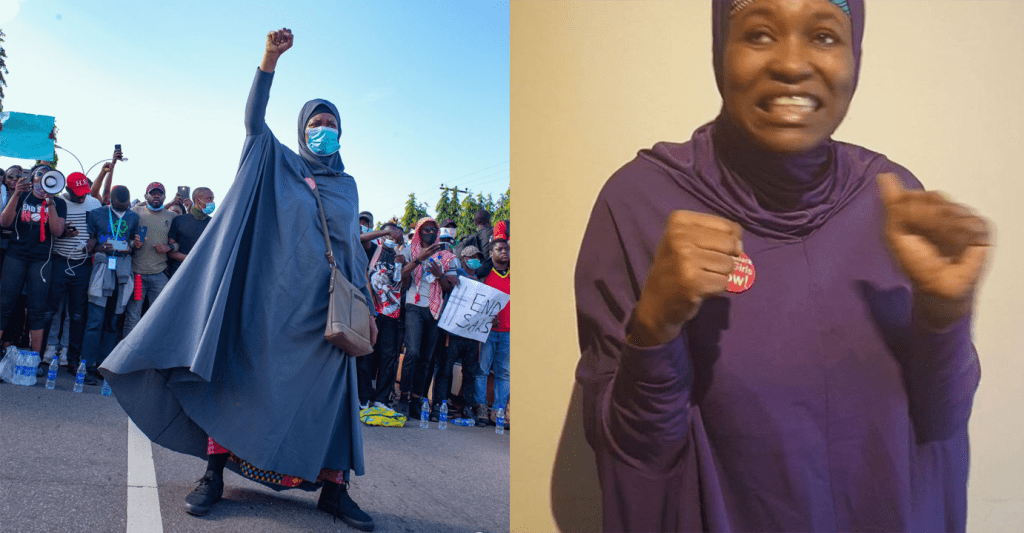 Who really is this brave woman?
If you have been keeping up with the news about the #EndSars movement, a movement which has drawn attention to the brutality and harassment of Nigerian people by the Special Anti-Robbery Squad (SARS), then even if the name Aisha Yesufu isn't familiar to you, her picture is.
The 46 year old activist has been at the forefront of the movement, speaking out and speaking loud about the state of the country, the need for a change, and a need to completely End SARS.
Because of her now iconic picture, many people now refer to Aisha Yesufu as 'The Nigerian Statue of Liberty'.
Still, little is known about this woman and over the next two minutes, I'm going to try to change that by giving you five interesting things you should know about this incredible woman.
Are you ready to dive in and learn more about Aisha Yesufu? Then let's go!
**Before reading on, please make sure to like and follow my Facebook page so you don't miss out on any new and interesting lists, articles, and stories that I post every single day. I have a really fun page. If you like my page, you will have fun too. So what's stopping you? Like my page and let's have fun together!
1. She had first-hand experience about the harsh realities of child marriage.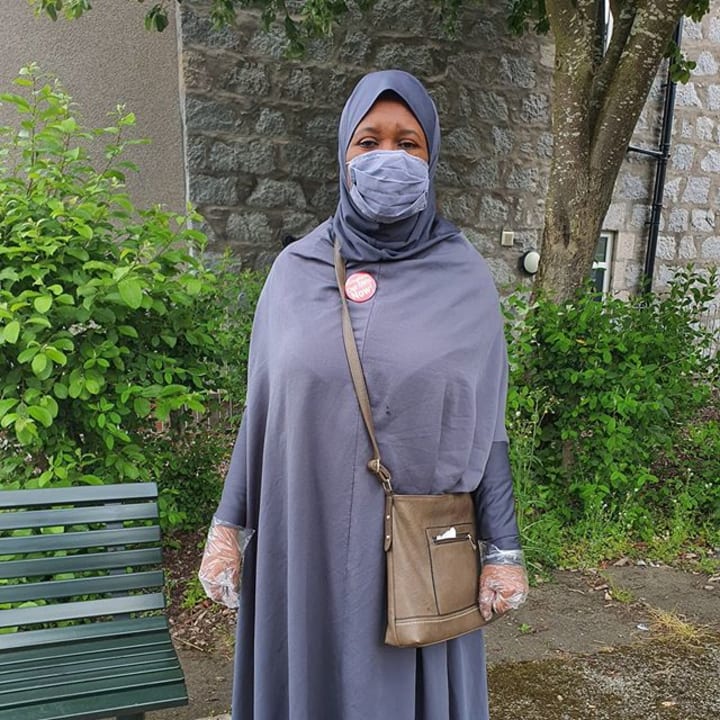 Aisha Yesufu was born in Kano State in 1974, a time when the marrying off of very young girls was very much the norm. According to Aisha,
By the time I was 11 years old, I did not have any female friends because all of them had been married off but I wanted to be educated and leave the ghetto. Most of my mates were almost grandmothers when I married at 22.
2. She was also involved in the Bring Back Our Girls movement.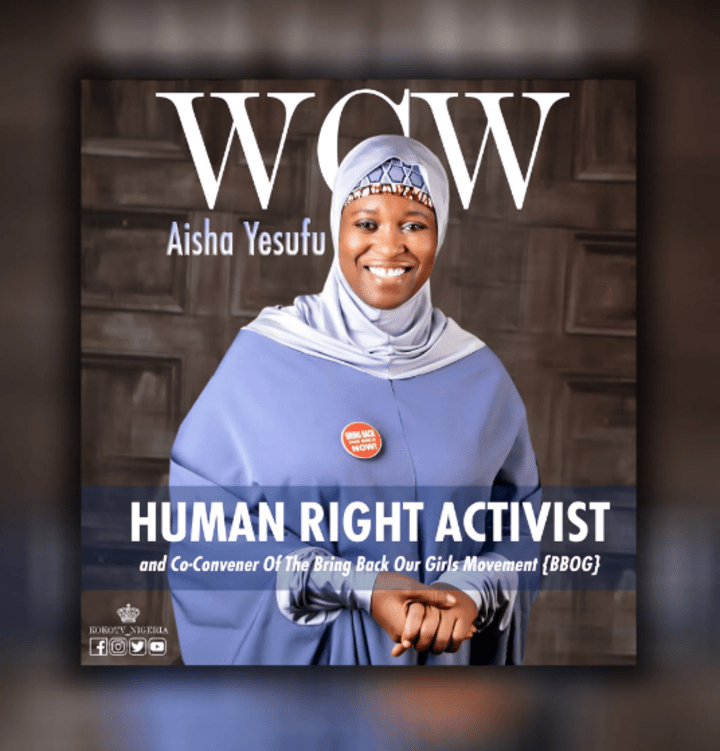 If you think the #EndSars movement is the first time Aisha Yesufu is coming out to use her voice, think again. Aisha was the co-convener of the Bring Back Our Girls movement, an advocacy group that brought attention to the abduction of over 200 girls from a secondary school in Chibok, Nigeria, on April 14, 2014 by the terrorist group, Boko Haram.
She was one of the women who went to protest at the Nigeria's National Assembly, Abuja on 30 April, 2014. Speaking about her involvement in the Bring Back Our Girls movement, Aisha said:
I remember that I was at the gym with a friend who told me that day, she was going for a protest because of the abducted Chibok girls. I asked for the colour they were wearing and she said red. Since I did not have red hijab, I decided to buy one that day. I called my husband to inform him of my decision and he supported me; that was how it started. When the Chibok girls' incident happened, I was already set to give back to my society and I saw that as an avenue.
3. She has never and does not intend to work for anyone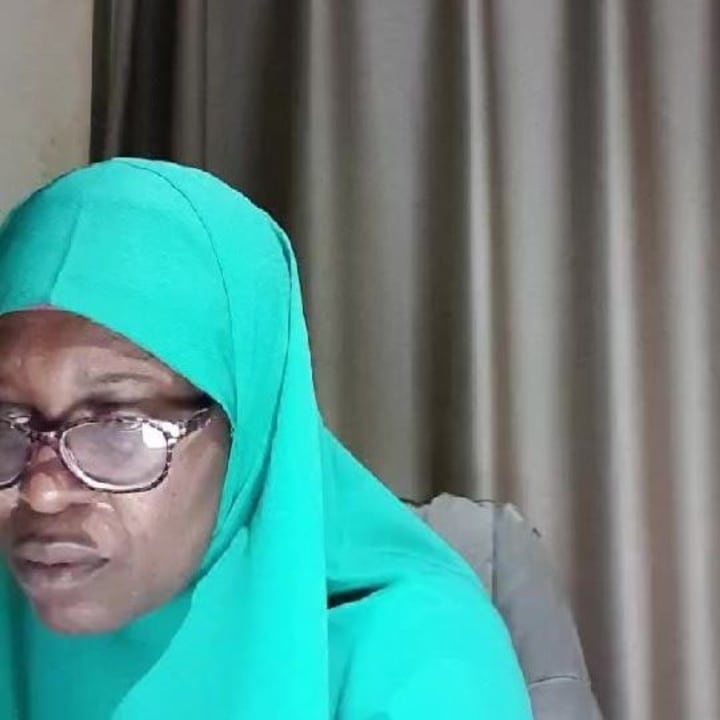 Aisha Yesufu all her life has been a businesswoman. According to her, she has never worked for anyone and has no intention to. She said about the issue:
After my schooling, I went into business, I have never worked for anyone in my life and I never intend to. I have been doing business since 2000. I started my business after school and it became my main focus.
4. She was rejected from the Nigerian Defence Academy (NDA) because she was a woman.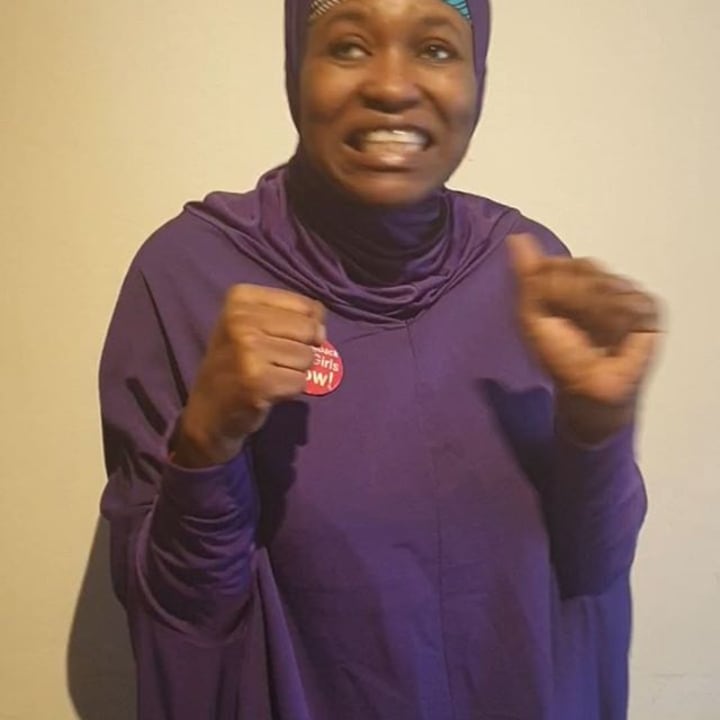 In 1991, Aisha Yesufu wanted to enroll in the NDA (Nigerian Defence Academy) but was rejected because she was a woman. She said:
The most painful part is that I was told that women don't attend. I was angry and was ranting.
5. Two unusual things happened on her proposal day.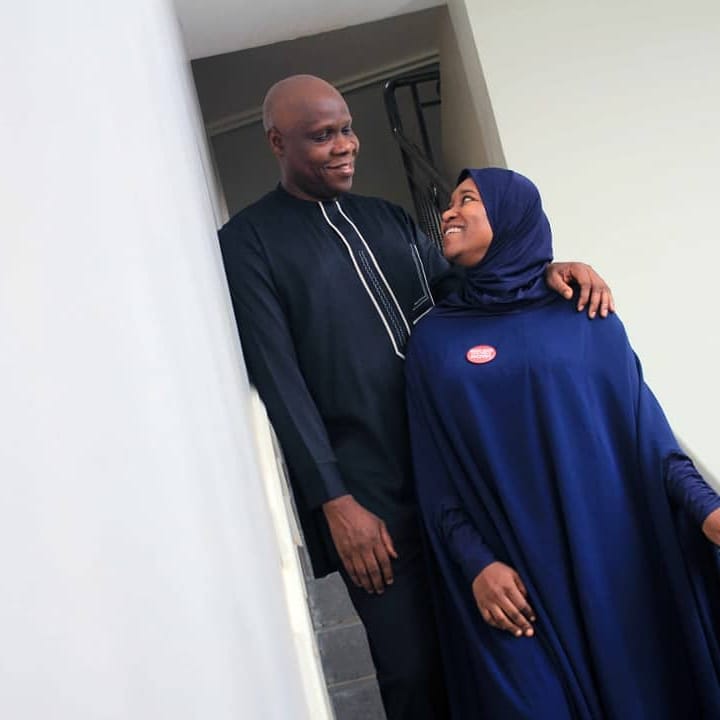 According to Aisha, when her husband proposed, two unusual things happened:
1.) He didn't go down on one knee to propose as is customary
2.) She came clean and told him that she was lazy and hated house chores.
Things worked out though because she says that in their first year of marriage, her husband got people to handle the house chores for her.
The couple have now been married for 22 years.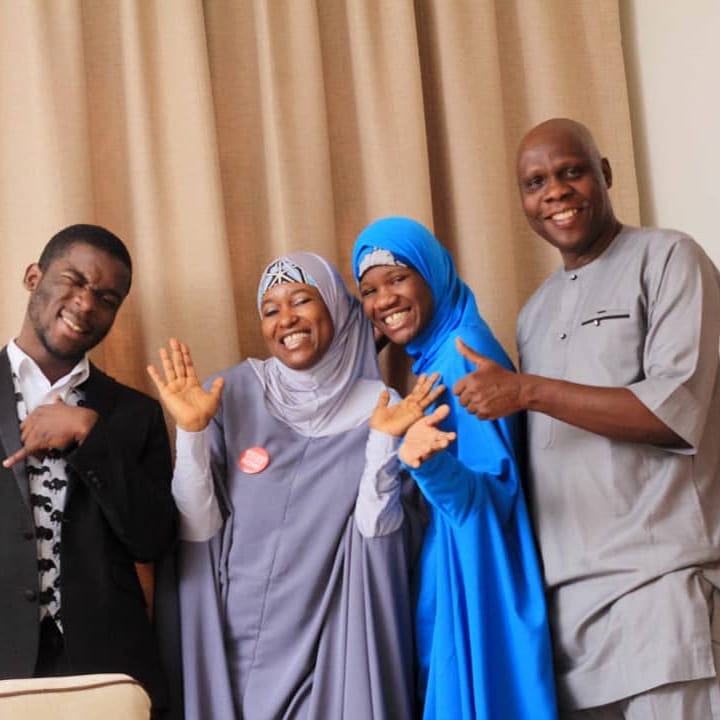 That's All.
**Don't forget to LIKE my page so you don't miss out on cool lists, stories, and fun articles:
I'm sure you've loved reading this piece. To make sure you keep having fun and don't miss out on any fun in the future, be sure to like and follow my Facebook page above. It's a really fun page and you're really going to love it. So what's stopping you? Like it!
To catch up other content you might have missed, click here.
Until next time, have a wonderful rest of your day.