Women's Hoop Report IV
Kayla Wells gets clutch, Kysre Gondrezick gets buckets, North Carolina and Pitt get Ws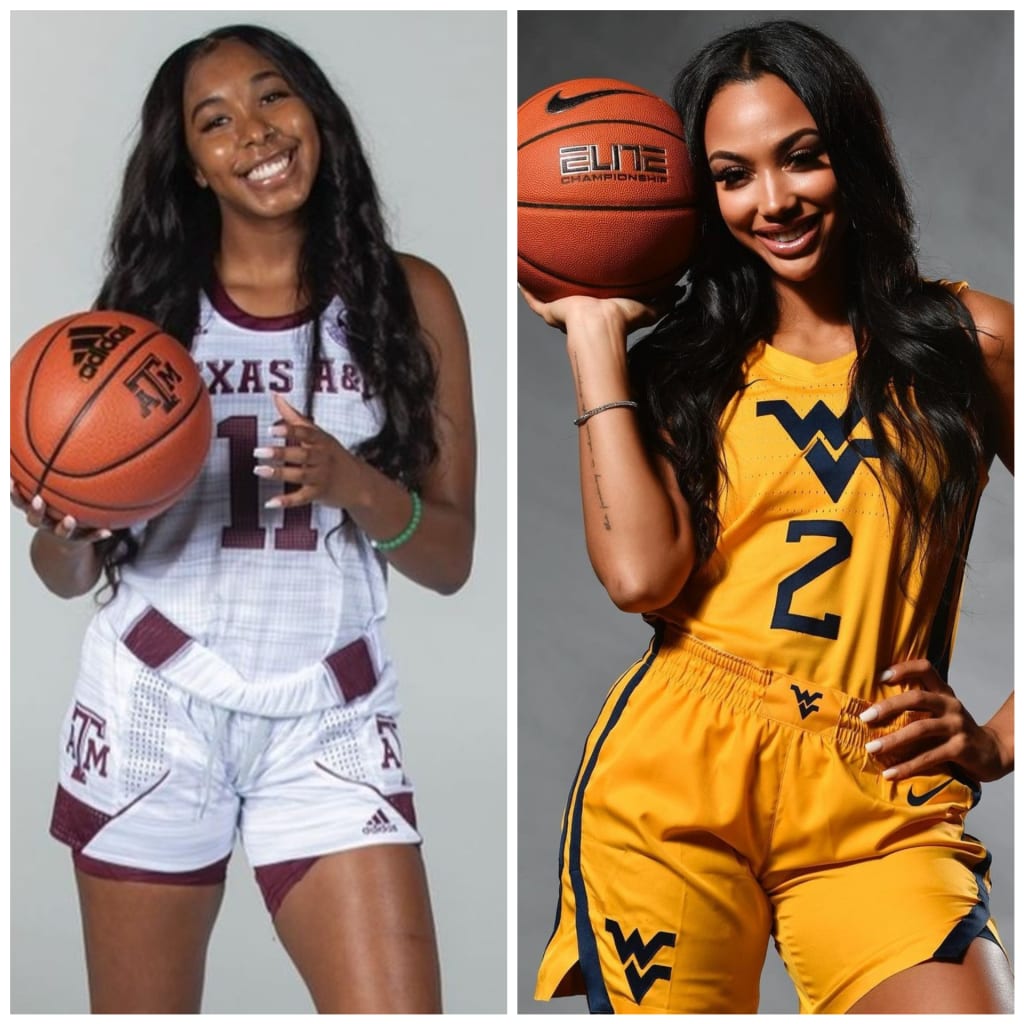 Pitt 72 - George Mason 57
At the start of the fourth quarter Pitt led George Mason 63-31. Despite one of George Mason's strongest quarters in school history outscoring Pitt 26-9, the Panthers held on to win 72-57 in both teams season opener.
Below: Jayla Everett
Junior guard Jayla Everett scored 18 points, hitting four-of-seven three pointers. Last year's second leading scorer for Pitt at 11.5 points per game, Everett outperformed all ballplayers in this game. She made six-of-11 overall shot attempts while collecting three rebounds, two blocks and two assists.
The Pitt defense was locked in for the first three quarters as it held George Mason to six field goals on 43 attempts. George Mason shot 20 percent for the entire game as well as 16 percent (4-25) from beyond the arc.
Below: Daijah Jefferson
Pitt's Dayshanette Harris struggled in shooting as well, as she made five of 17 attempts. Despite that she scored 11 points, grabbed 10 rebounds and dished out six assists. George Mason's Daijah Jefferson led her team with 17 points and five rebounds.
North Carolina 96 - UNC-Greensboro 35
North Carolina (2-0) was expected to win and North Carolina did not disappoint. The favorited Tar Heels had their instate opponent down 51-11 at halftime. That's right 51-11!
Below: Anya Poole
In the 96-35 route, playing time was available for the entire squad. The leading scorer for North Carolina was actually a reserve freshman. Forward Anya Poole put up 15 points in 15 minutes of action. She shot 5-8, including 2-2 from three-point land. Four other Tar Heels posted double digits as well. Senior guard Petra Holesinska scored 14 points while shooting 71 percent from the field, including 3-4 from three.
Below: Ariel Young
Starting senior center Janelle Bailey scored 10 points and hauled in eight rebounds. Another reserve Ariel Young, a junior guard, led the team in rebounding with a double-double as she posted 11 points and 10 rebounds. Freshman starting guard Deja Kelly, who led the team in scoring in the opener with 19 points, followed that up with 13 points and five assists.
No scorers for UNC-Greensboro scored over eight points.
West Virginia 62 - LSU 42
Below: Kysre Gondrezick
The Kysre Gondrezick scoring assault continued as the 5-9 senior shooting guard and the West Virginia Mountaineers took LSU (0-2) to the woodshed with a 20-point win.
Gondrezick scored 22 points, after posting 23 in the season opener against Fresno State. Making eight-of-13 shots, Gondrezick and sophomore guard Kirsten Deans (10 points) were the only Mountaineers who scored in double digits.
West Virginia forward Kari Niblack had a fine game herself with nine points, 11 rebounds, three blocks and two assists. The other starting forward Esmery Martinez had nine rebounds for WVU.
Below: Kari Niblack
LSU had only two double digit scorers as well. Senior and 6-5 center Faustine Aifuwa had 12 points and six rebounds while Khayla Pointer had 11 points and six rebounds. The difference between the two teams is West Virginia shot the ball well and LSU didn't. The Mountaineers shot 45 percent from the field, LSU shot 29. From three West Virginia outshot the Tigers 44 percent to 30. At the free-throw line WVU led the way at 76 percent to LSU's 50. West Virginia never trailed during the entire contest.
Texas A&M 93 - DePaul 91
With four seconds left Texas A&M (2-0) senior guard Kayla Wells knocked down two free-throws that helped put her team ahead 93-90. DePaul hit one more free-throw before the game concluded.
Wells overcame her opening game struggles against Lamar where she shot 2-8, with eight points. Against DePaul she scored 22 points, shooting 7-13, with five rebounds, three assists and one steal. Host DePaul entered the fourth quarter down eight points and outscored Texas A&M 29-23 in the final quarter but it wasn't enough to win the game.
DePaul gaurds Dee Bekelja, Deja Church and Sonya Morris led their team with 24, 23 and 22 points respectively. Church collected four assists, four rebounds and four steals as well. Texas A&M survived the DePaul duo's offensive attack by shooting 61 percent overall and dominating the offensive glass. The Aggies outrebounded DePaul 44-27.
Below: Deja Church
Texas A&M senior forward N'Dea Jones recorded her second double-double of the season with 17 points and 10 rebounds. She made eight of her 10 shot attempts. Center Ciera Johnson, also a senior, grabbed 12 rebounds to lead the squad.