Why Liverpool came close to winning a quadruple
Almost made it the most successful season in the club's history.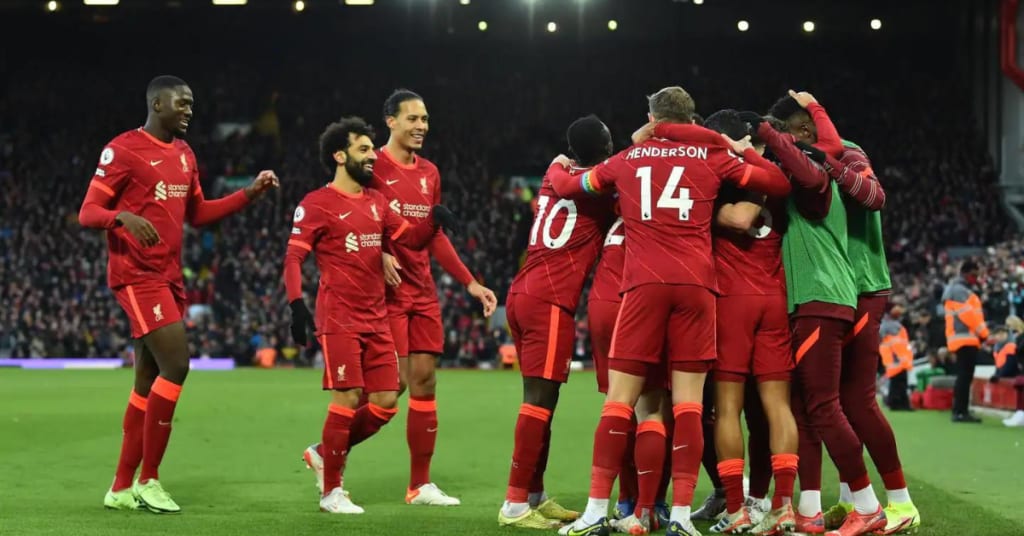 Photo © Pixabay
Liverpool had a phenomenal season. Until the very last week, they were competing for a quadruple. Manchester City edged them in the Premier League for just a point and Real Madrid later beat them in the Champions League final. Despite that, they lifted two trophies. FA Cup and Carabao Cup. In both of them, they were better than Chelsea after penalties. We'll look at the key reason, why they have almost made it the most successful season in the club's history.
»Liverpool has the best eleven« was a sentence we could all hear very often among pundits in England. Many of them argued that was the case but pointed out that other comparable clubs had an upper hand when it comes to squad depth (Manchester City, Chelsea …).
I completely agreed with them with one slight difference. That may be the case in the past, but it wasn't this season. It was quite the opposite. As the season went on and was getting towards the final stages, Liverpool's squad dept played a crucial part. It turned out to be their strength, not their weakness. And the best part was, that it evolved. It was something that came naturally and the club can be very proud of.
Let's start in the goal. Gone are the days when Adrián frustrated the fans and made everybody nervous when Alisson Becker was injured or red-carded. Caoimhin Kelleher conclusively took the role of a reliable reserve and performed every time the team needed him. His heroics in the Carabao Cup final will surely be remembered for a long time.
Things in the back seem quite straightforward at the first sight. Andy Robertson and Trent Alexander-Arnold are the most respected full-backs in the world, while Virgil van Dijk may even be the best center-back on the planet at the moment. Last season, when the Netherlands skipper was injured Liverpool struggled to get the reliable center-backs in front of Alisson Becker and the whole team suffered.
This season Joël Matip and Ibrahima Konaté really pushed each other to the limit in order to get that extra spot alongside "maestro" van Dijk. By adding the returning Joe Gomez and academy graduate Rhys Williams, Jürgen Klopp really had a lot of solid options, even if Joe Gomez was supposed to cover for Trent Alexander -Arnold on the right-back.
Andy Robertson can play all matches, right? Far from it. That may be the case last season when he was astonishingly fielded out on all Premier League matches, but he was injured when the recent season began. Kostas Tsimikas, who was practically a statistician up to that point, emerged as a real "veteran" and probably played the best football in his career. Contrary to last season, Klopp's search for reinforcements was immediately gone.
Further up, in the midfield, there was a constant feeling that this side of the squad hadn't fulfilled its great potential. Don't get me wrong. Some of the displays in the past were mesmerizing to watch, yet that final spark was missing. Maybe that was a key reason that Liverpool ended with empty pockets in 2020/2021.
Well, things do change fast, don't they? The midfield looked as reliable as you wish. Link-up play, a decent number of goals and assists, dictating the tempo, headers, world-class passes, protecting the back line … everything combined with the healthy competitiveness inside a team.
Thiago Alcantara was playing like the best version of himself from the past, Fabinho was never in doubt to be fair, and the "remaining spot" was hard fought for by the ever passionate and frightful skipper Jordan Henderson, unexpected occasional drive force Naby Keita, unpolished and yet quite decent Alex Oxlade-Chamberlain and a veteran James Milner, who had the most important influence on his teammates of the pitch. He occasionally also helped in the back line, so his recent contract extension speaks for itself.
Let us not forget about Harvey Elliot, a most welcome surprise, an academy graduate, who brings hope to the rest of the youth that big things of becoming an important part of the first team are there to be taken.
It may come as no surprise that the least troubles were in front of the goal. Trio Roberto Firmino, Sadio Mané, and Mohamed Salah were as good as any attacking player in the world and I believe they do not need any further examination. Everything about their brilliance was surely already written.
However, like all exceptional football clubs, coaches saw that they needed refreshment. Their services simply could not be needed every single time, because their subs and competitive teammates did not take the responsibility and performed at least on some sort of a similar level. Once, they even had to be used against Aston Villa U-23 — that will go down as my favorite example from the past. Moreover, Roberto Firmino was falling more and more behind the other exceptional duo in order to repeat the number of goals and assists over and over again.
So, the squad depth is not just something that is built and happens entirely naturally, but it is also made by the right recruitment. Jürgen Klopp and his assistants I think could not have picked a better fit for their situation than the likes of, first Diogo Jota and later Luis Díaz.
With Divock Origi, who decided to be a fireman in a need instead of actually getting some regular football time in his career (odd career decision in my eyes, but hey, as long as he is happy …), a circle of excellence was concluded.
It's one thing to buy a player. But it's another to buy the one that will not let you down and that you can rely on in any different situation. Luis Díaz and Diogo Jota really came through when Sadio Mané and Mohamed Salah departed for the Africa Cup of Nations in winter. They didn't just make sure that Liverpool wasn't knocked out of any competition. They even helped the team to reduce the Premier League's points gap between them and Manchester City.
Everything shines like a diamond up to this point right? Well … there is also Takumi Minamino, who wasn't mentioned already but played a quite noticeable part. In fairness, he is not someone I see as a worthy replacement for all the above players. I am still eagerly waiting for him to prove me wrong.
In conclusion, we saw that despite Liverpool supposedly having the best 11, the rest of the squad provided a qualitative depth. A depth that was so spectacular that was matched by only maybe Manchester City and Real Madrid, who both edged them in the silverware contest. Yet, it was that depth that kept them alive to win it all until the very last.