Who Is This Year's Dark Horse of College Football?
College Football is right around the corner, and these teams have the potential to quietly make a run at the College Football Playoff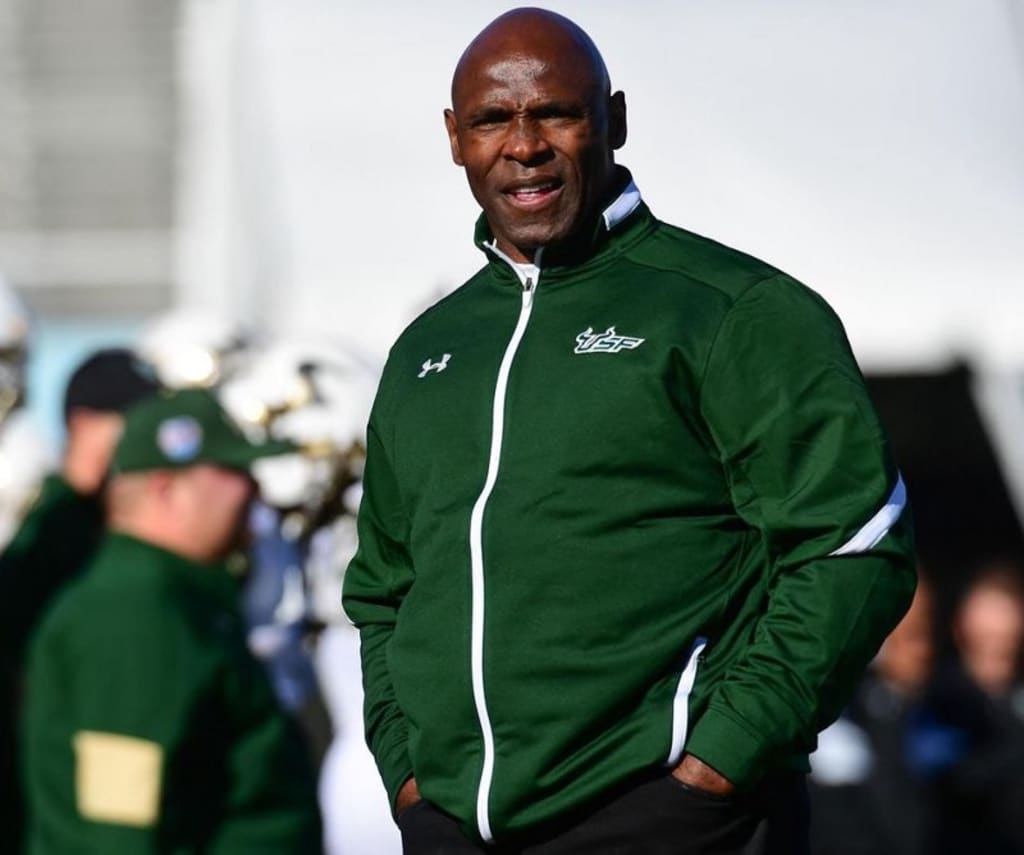 There is nothing — and I mean nothing — like college football. If you have ever been on a college campus around the time of a big rivalry game (or any big game in general), you know exactly what I'm talking about. Hopes of the playoffs can be dashed in one game. I need some Jim Harbaugh khakis in my life now. Which had me thinking: who are some teams that can make 2017 their magical season? To make the playoffs you need a lot of luck, but that's not the only thing. You need a decent schedule (not too hard because two losses basically takes you out of it), you need to stay healthy, and you need to pass the eye exam (how much fun is this team to watch). This year should be fun. Teams like Auburn and Georgia should raise the SEC back to the level we are all used to; Florida State could be a legit opponent to Clemson in the ACC; Penn State is going to battle with Michigan and Ohio State for the Big 10 title. But who are the actual dark horses for the 2017 college football season?
South Florida: 2016 Record (11–2)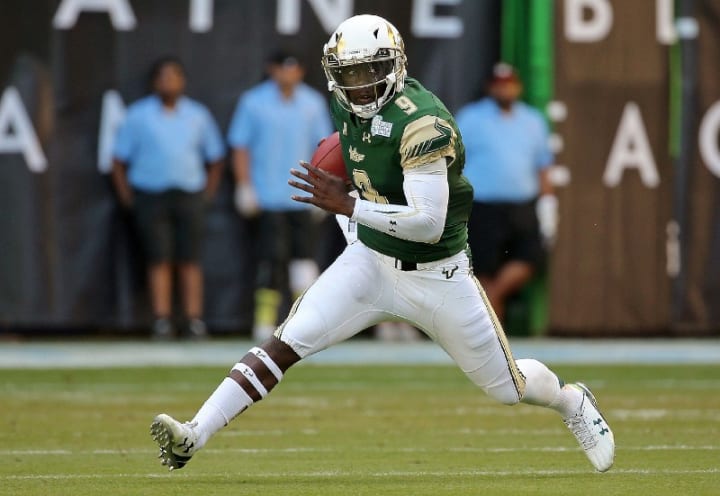 I love Charlie Strong. He inherited actual garbage when he left Lousiville for Texas. He tried to instill a winning culture in a place that Mack Brown destroyed. Brown didn't recruit well in his final years with the Longhorns, and didn't have any control over his team. Charlie definitely recruited talent to Austin, and Tom Herman will have a much, much easier job this year. Texas was not nearly as bad as their record showed. Outside of that, South Florida is an extremely fun team to watch. For smaller teams like USF to make noise, they need a star — and South Florida has one in Quinton Flowers. Flowers lead a monster comeback against South Carolina in the Birmingham Bowl, in which he had over 260 yards passing and over 100 yards rushing. This dual threat QB kept South Florida in every game, and I expect him to do the same this year.
One clear question mark will be in the running game, as South Florida lost a true 3 down back in Marlin Mack. Mack decided to forgo his senior year and head to the NFL after 3 straight All-Conference appearances. Look for a more committee style approach this season from the Bull's backfield, with RB D'Ernest Johnson leading the way. Charlie Strong's ability to adapt his offensive approach while still keeping some of the similarities of Taggert's scheme will be put to the test. However, offensive coordinator Sterlin Gilbert has a track record of proving he's up for the challenge. Strong knows how to win at this level, as he did with Louisville. This team has enough on its schedule in Illinois, Temple, and Houston (all at home) that if they run the table, their resume will impress the CFP Selection Committee. Barring any injuries, this team is going to make some noise. Look for Quinton Flowers to be an early name appearing on Heisman Watch lists.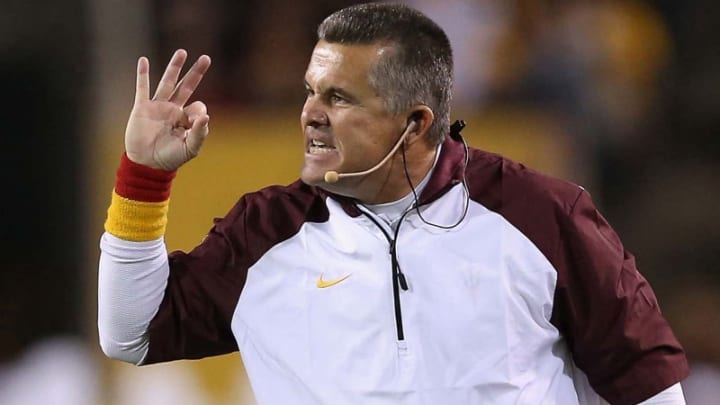 Arizona State's record is not a good example of the talent on this football team. Even though their coach Todd Graham has the most annoying — and I truly mean most annoying — headset in college football, he has loads of talent returning and some new recruits (including 4 star running back Eno Benjamin) who could contribute early. Arizona State has a hard schedule, but it is by no means impossible. If they can pull off wins @ Stanford and @ UCLA, they will be in a great position to win the Pac 12 South. Arizona State will have a massive upgrade at quarterback, as former 5-star Blake Barnett will be eligible this year after transferring from Alabama. Barnett was the MVP of the Elite 11 coming out of high school, and is expected to fit in perfectly with Todd Graham's offense. Barnett will also have a talented receiver in Oklahoma transfer John Humphrey, who showcased his ability to be the lead wideout in the Arizona State spring game, in which he hauled in 3 touchdowns. At 5'11", 169 pounds, Humphrey has been clocked in the low 4.2s for his 40-yard dash and has shown the ability to play outside. However, for Arizona State to compete this year, their main focus of improvement will have to occur on defense. Coming off a season in which the defense gave up 39.8 PPG, Todd Graham decided to go a different direction and hied former Baylor DC Phil Bennett as the new defensive coordinator. With over 39 years of coaching experience, look for Bennett to improve Arizona State's defensive drastically. Not to mention, he will inherit two very solid starting linebackers in Christian Sam and DJ Calhoun. Christian Sam will be a massive addition to this team, as he was the second leading tackler (98) in in 2015 before suffering injuries in 2016 that cost him all but one game of the season. If Arizona State is able to show improvements on the defensive side of the ball and continue their past offensive success, look for the Sun Devils to make a run at the Pac 12 title.
Oklahoma State: 2016 Record (10–3)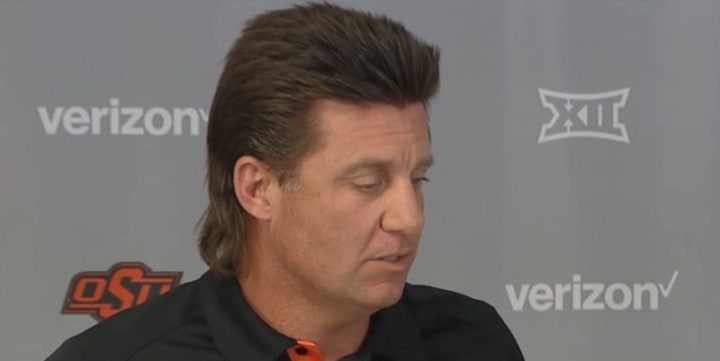 Oklahoma State is coming off an impressive 2016 campaign, in which they finished 2nd in the Big 12. Not to mention, most of the weapons used to power this potent offense are returning. Quarterback Mason Rudolph, running back Justice Hill who rushed for over 1100 yards, as well as both starting wide receivers James Washington, and Jalen McCleskey who lead the team in receptions (72) all return this season. The Pokes also get Oklahoma and Kansas State at home this season, and have a relatively easy non-conference schedule. One of the key concerns this past year was the lack of pass protection given to Mason Rudolph. If the offensive line can hold better than it did last year, which it should given the additional talent it added in Aaron Cochran, a California grad transfer who comes in at a massive size of 6'8", 350 pounds, Oklahoma State will be impossible to get off the field. Not to mention Oklahoma State will finally get to see exactly what they have in LSU transfer Tyron Johnson. Johnson, a former 5-star wide receiver recruit should excel in Oklahoma State's fast-paced offense. For how good this offense will be, there are questions for the defensive side of the ball. I will give credit to Gundy, though, as it's difficult to make quick fixes at the college football level, and he may have done just that in adding Clemson grad transfer Adrian Baker. Baker will add valuable depth and talent to a position that was desperately in need of a shut down corner since the departure of Justin Gilbert. Oklahoma State does not need a top 10 defense to compete. This offense will steam roll any team in its path. As they showed in the Alamo Bowl this past season against Colorado, the dynamic weapons Rudolph will have this year will be unmatched. If Oklahoma State can field just an average defense this year look, for the Pokes to be a dominant force in the Big 12 this upcoming season.
This season is wide open in college football. Look for a few cinderella teams to come out of the woods this year. It's going to be a great year for college football.