What Went Wrong: Oilers Swept in Chaotic West Final
The Edmonton Oilers' first Conference Finals appearance in 16 years sees them swept by the Colorado Avalanche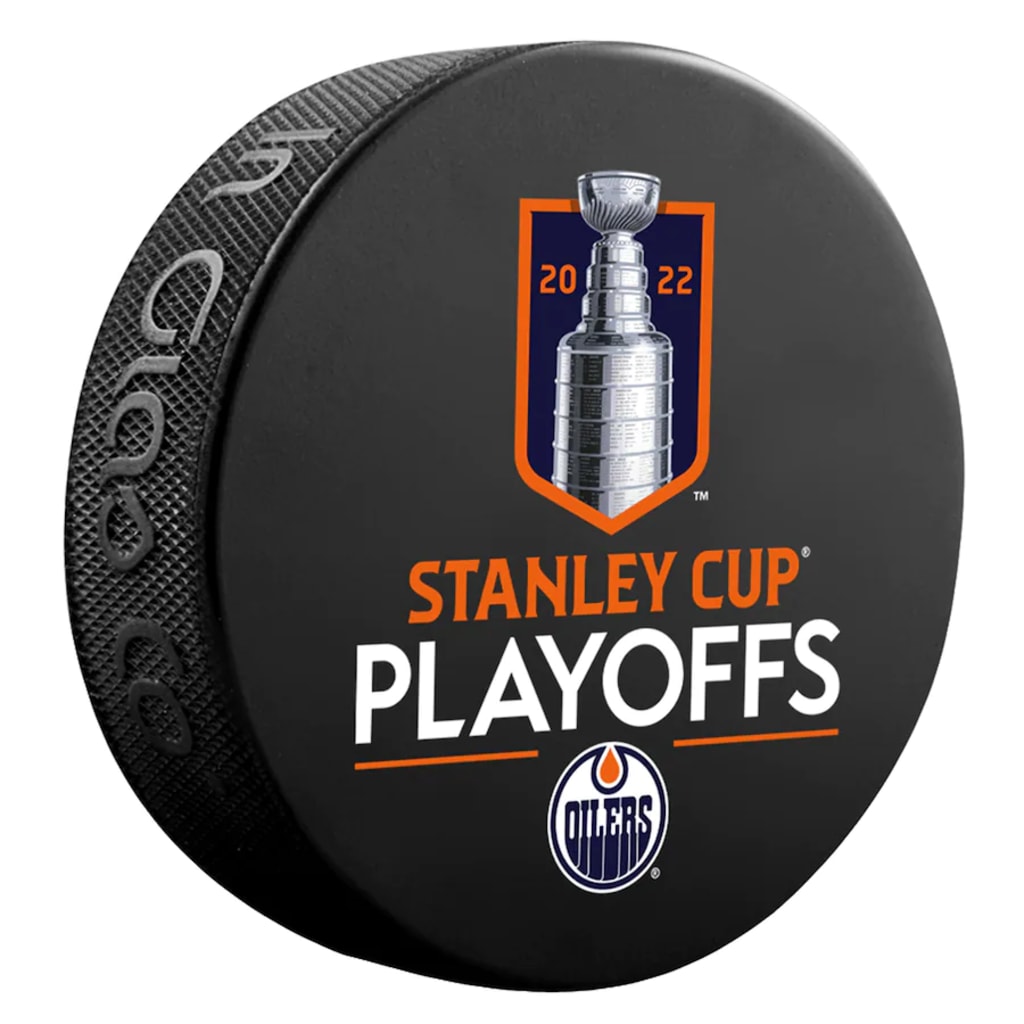 The Oilers were outscored 22-13 in the Western Conference Final
The Battle of Alberta series didn't just determine who would represent the Pacific Division in the Conference Finals, it was a battle to see who would be the last Canadian team standing in the Stanley Cup Playoffs. That honor ended up going to the Edmonton Oilers, after a five game series win, and it was their first Final Four appearance since 2006--the year that the Oilers made it all the way to the Stanley Cup Final and fell just one win short. The Oilers faced off against the Colorado Avalanche in the Western Conference Final, and it was a marquee matchup: Connor McDavid vs Nathan MacKinnon. I was one of many fans who was salivating over this battle between two of the biggest stars in the NHL.
However, the battle ended up being short-lived. Game One was an offensive battle, Game Two saw the Oilers blanked, Game Three was a disappointing home loss, but then there was Game Four. Cale Makar scored early, but the Oilers scored the next three to go up 3-1 after 40 minutes. They had a second two goal lead during the third period, but goals from Gabriel Landeskog, Nathan MacKinnon, and Mikko Rantanen, placed Colorado back on top. Zack Kassian managed to force overtime, which lasted just 79 seconds before Artturi Lehkonen, well, did it again. For the 2nd straight year, Lehkonen scored a series clinching OT goal to send his team to the Cup Final, and as for the Oilers, they ended up on the receiving end of Colorado's brooms.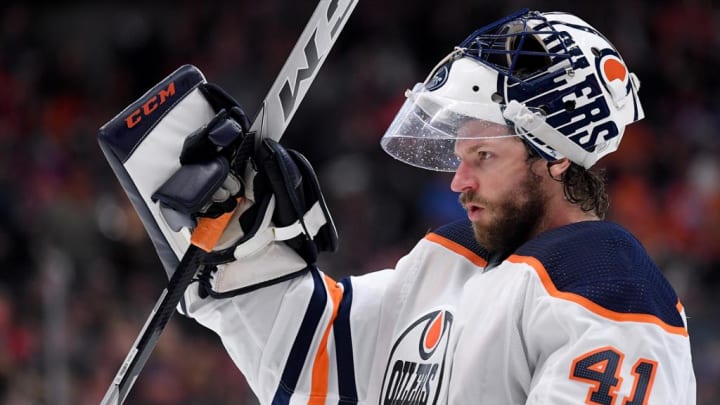 If you ask any Oilers fan what went wrong, they'll give the same two word answer: Mike Smith. The inconsistency of Mike Smith in net has been known by many fans, and we have especially seen it in these playoffs. He will look immortal in some games, but in others, oh boy. We all saw him give up that Hail Mary goal to Rasmus Andersson in Game Four of that series, but regarding this series, Smith did give up some preventable goals, one of them being J.T. Compher's go-ahead goal in Game Three. Smith went 8-6 and had a pair of shutouts in this year's playoffs (both of them in Round 1 vs the Los Angeles Kings), but finished with a GAA of 3.38, way too high.
However, while it can definitely be said that Mike Smith was a reason for the Oilers' loss, he wasn't the reason. Another factor in the Oilers' loss was a severe lack of discipline. They could not stop committing penalties in the first three games, and the Avalanche made them pay. Regarding Game Four, the Oilers had more power play opportunities, but out of the five they had, they only scored once. Their last power play in the 3rd period saw Leon Draisaitl (of all players) miss a wide open net, and it ended up being killed off. The Oilers led 4-3 at that time, and if Draisaitl had netted that one, Edmonton probably would have went on to have some semblance of a pulse in the series, but it was not to be.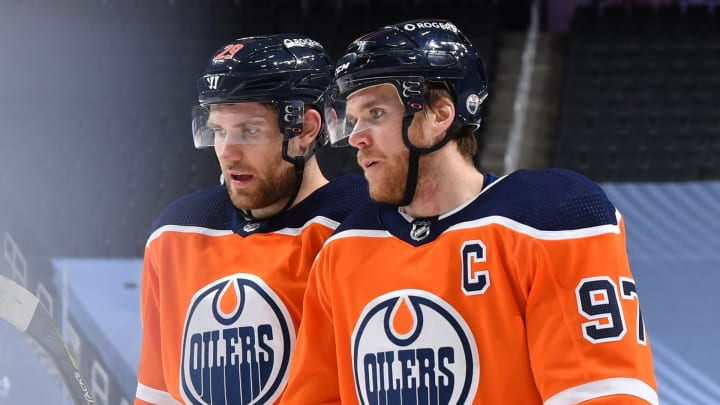 What can I say about the duo of Connor McDavid and Leon Draisaitl that hasn't been said already by myself and others? This duo is superhuman. McDavid's numbers: 10 goals, 23 assists, 33 points, +15, two PPGs (one of them in this series), and an OT winner. Draisaitl's numbers: 7 goals, 25 assists, 32 points, +4, 3 PPGs, one shorthanded goal. As an Avalanche fan, this series made me respect that duo even more than I already did. They are immensely dangerous on separate lines, and when they're together, it's chaos. Now, in all of my stories about the Oilers, I've said the same statements:
"The Oilers are the Connor and Leon Show"
"McDavid and Draisaitl need to get out of Edmonton if they want to win"
"McDavid and Draisaitl are all the Oilers have"
I would like to make an announcement: I am done saying those things. After watching the Oilers' run, I cannot, as an unbiased hockey fan, make statements like that anymore. It's time for me to finally admit that the Oilers are for real and are capable of making deep runs. The playoff numbers don't lie. McDavid didn't even lead the team in goals! That honor went to Evander Kane, who scored 13 in this year's playoffs. Yes, the Evander Kane signing worked some wonders for them, but with the suspension that ended up ending his season, the Oilers have to wonder if they want to keep him. Zach Hyman (in his first year with the Oilers) had 16 points--eleven of them were goals! The four players I mentioned all scored at least a point per game, the next closest was Edmonton's old reliable, Ryan Nugent-Hopkins, who had 14 points (6 G/8 A).
Of course, with the elimination of the Edmonton Oilers, the Canadian Cup drought continues on. No Stanley Cups for Canadian teams since the Montréal Canadiens hoisted the prestigious trophy in 1993; a drought that has also seen six occurrences where a Canadian team made the Final (the last time being 2021). The Oilers' run was quite amazing, but now that it's over, it's time to them to figure out what they need to do to make sure they go that extra step. Their offseason will be very interesting, as it could see them possibly add a very important name to go with McDavid and Draisaitl.
If you like this story, click the heart, and click the subscribe button for more of my stories! Tips and pledges would be greatly appreciated, but only if you want to do so!
Reader insights
Outstanding
Excellent work. Looking forward to reading more!
Add your insights